With the cold season quickly approaching, now is the time to get your home ready for fall and the cool weather to come. From seasonal décor ideas to home-maintenance musts, the following tips will help you get your home in tip-top shape.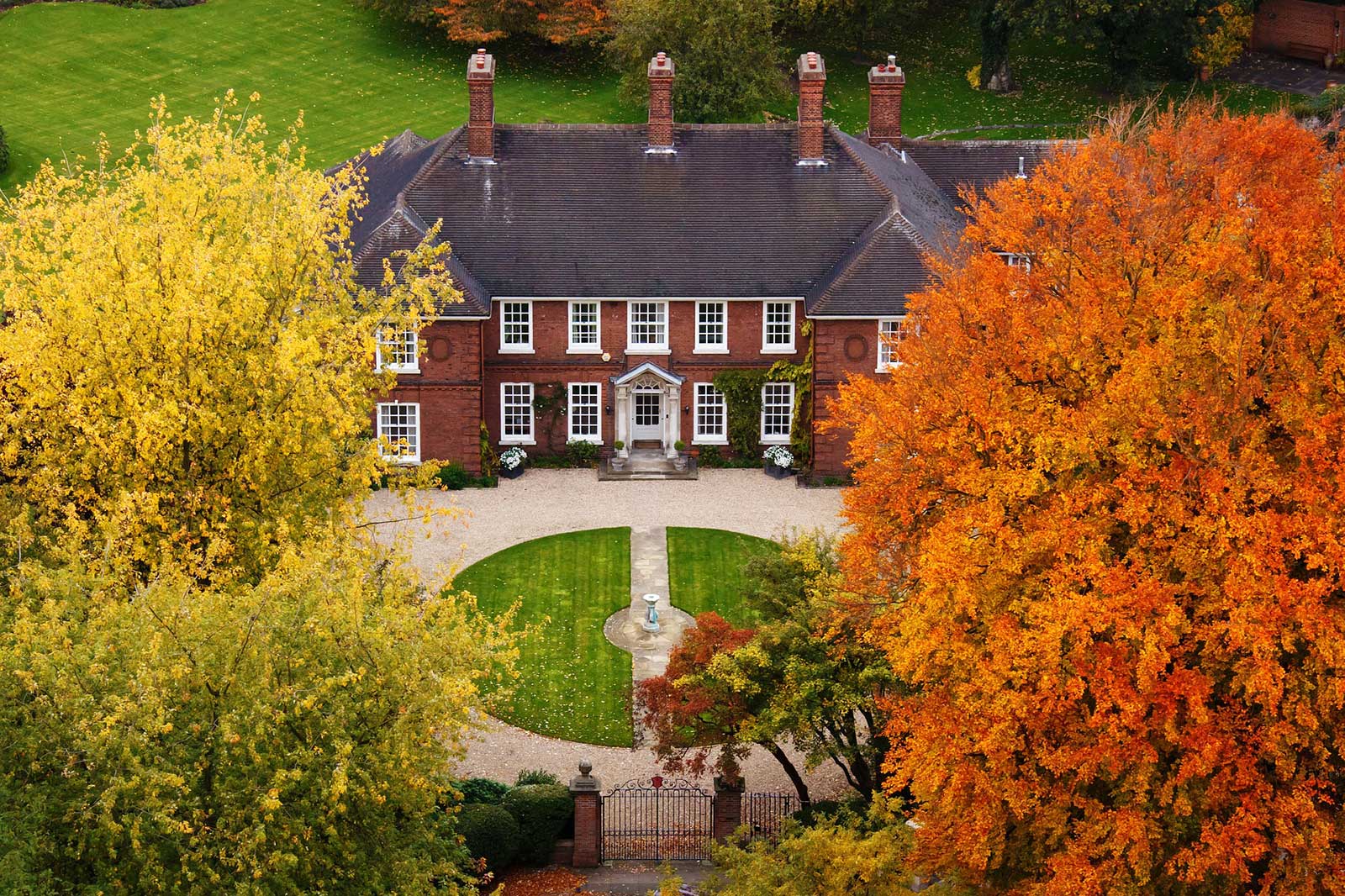 #1 Inspect Your HVAC System
Have your HVAC system inspected and request a furnace tune up from your HVAC service technician when getting your home ready for fall. Not only will you need to ensure that your heating system is ready for the cold season to come, but you'll also need to clean and ready your air conditioning system for its dormant period. Maintaining your HVAC system in this way can help you enhance its longevity.
A drafty house will cost you money. When cold air seeps into your house, it causes your furnace to work overtime. This excessive usage will lead to steeper energy bills. To preserve the comfort of your interior setting and put a cap on those pricy energy bills, be sure to plug up any drafts you can find using insulation or caulk in the case of cracks. If drafts are getting through your windows, consider using heavier fabric for your window coverings.
You may need to clean your gutters during the fall season more than once. Fall winds can send dirt, debris and piles of autumn leaves into your gutter system where they can lead to a clog. Be sure to remove leaves, branches and other debris from your gutters to keep them working optimally.
#4 Prune Trees and Shrubs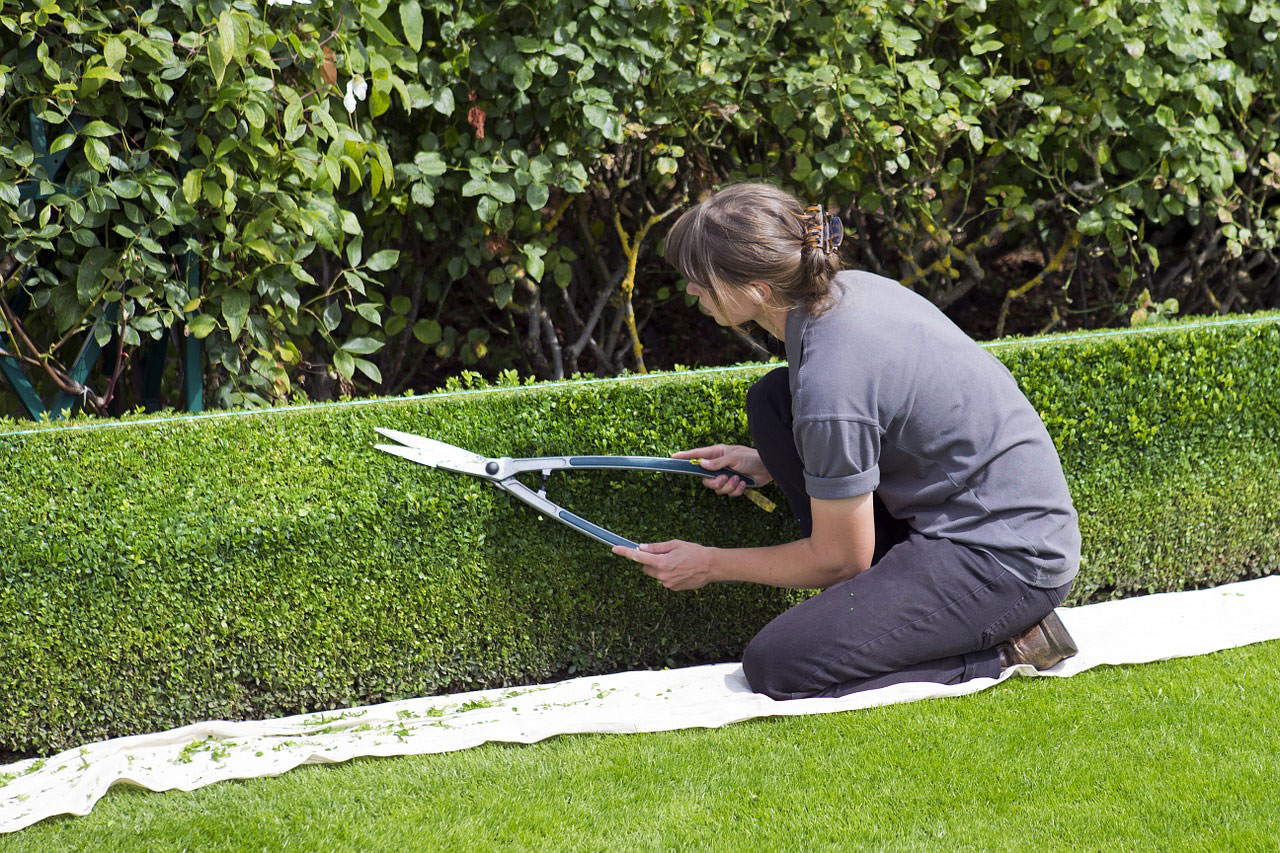 Fall is the ideal time to prune your trees and shrubs. This is also the best time to transplant small shrubs and perennials if you're thinking of rearranging your landscaping.
Tree trimming is particularly important because the winds of fall and winter are apt to blast away dead tree limbs. These limbs could fall and damage your home or vehicle, so it's best to trim them before they cause a problem.
Don't forget to pay special attention to your lawn as well. It has to be properly fertilized and prepared to withstand the cold months. Lawn maintenance basics include mowing, watering the turf, raking and removing plant debris.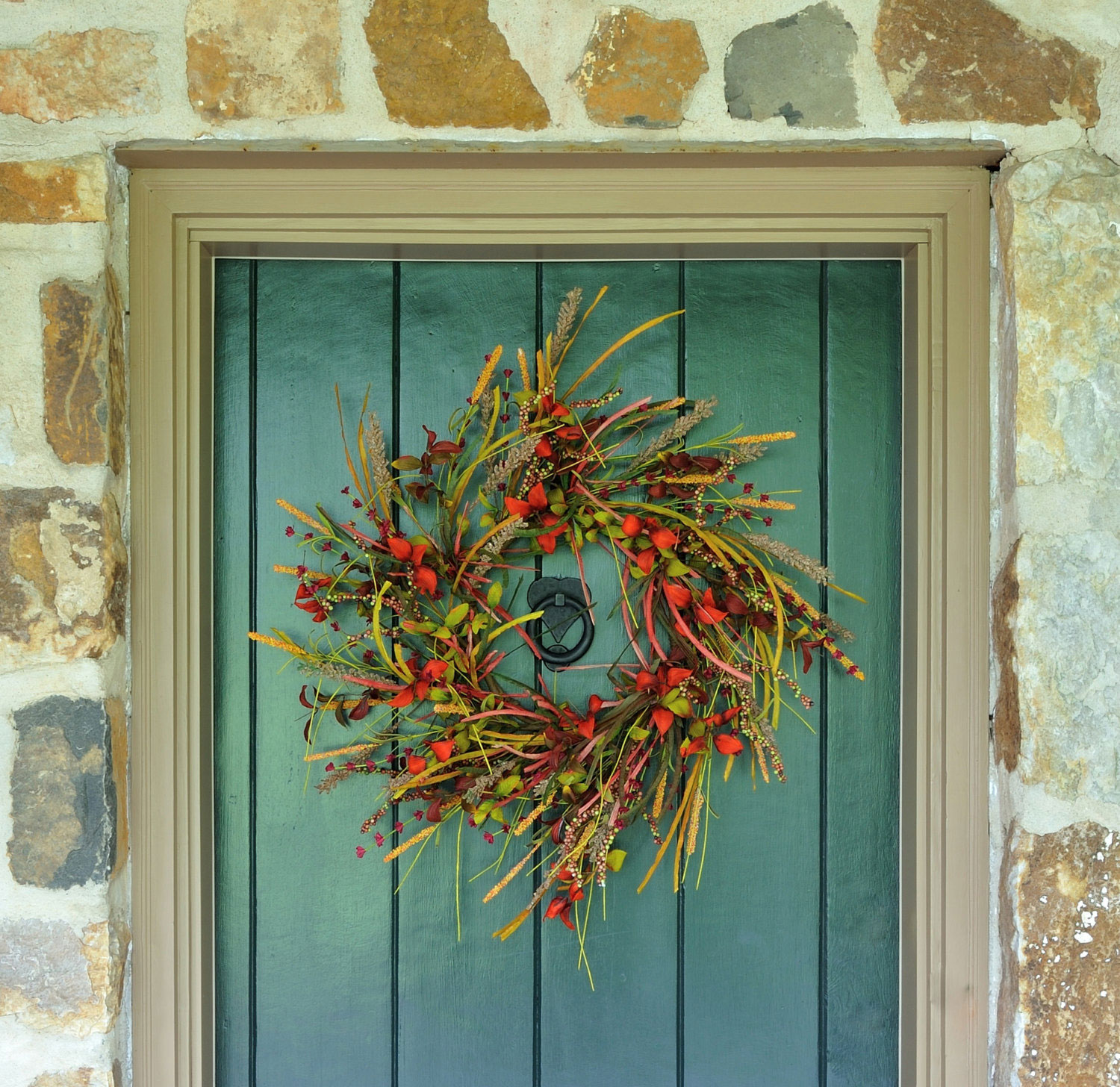 Wreath by Willowgale Designs via Etsy
It's always pleasant to put your home's best face forward, especially if you are planning to sell it. Seasonal décor is a great way to improve the visual appeal of your indoor and outdoor settings. From autumn wreaths and gourds to fall-themed cushions for your patio set, you can add a few seasonal touches to improve your home's curb appeal.
You can enhance your home's interior by adding throw pillows in festive fall hues. You can also change your bedding to include heavier blankets and comforters, which are perfect for colder weather.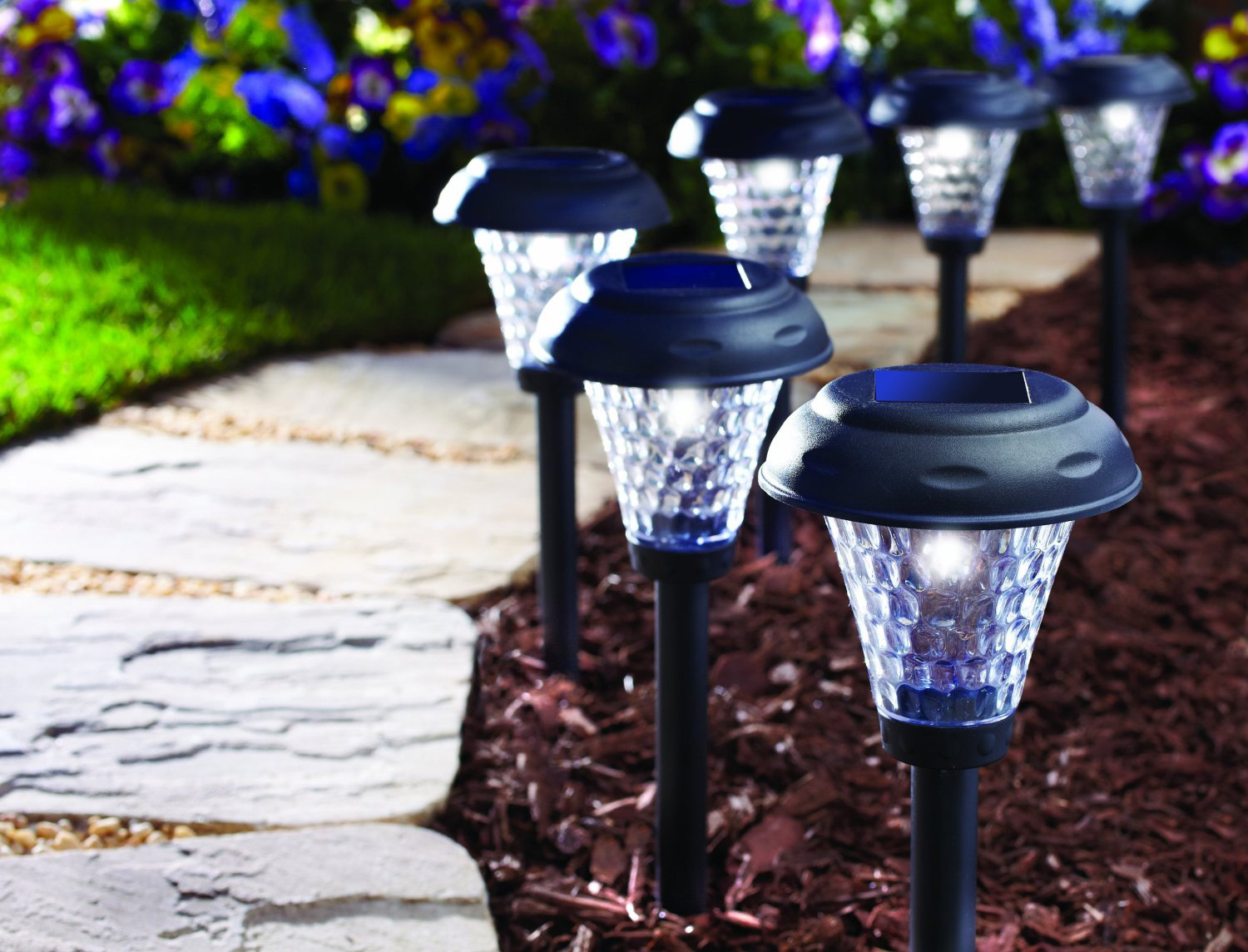 Solar path lights via Amazon
The installation of outdoor lighting features will enhance the safety and looks of your home's exterior. Even something as simple as a row of solar lantern stakes can improve the safety of your walkways and help you showcase your home's great curb appeal.
Improved lighting also enhances the security of your home and property. If you're trying to update your house because you're listing it on the market, adding a new porch fixture is an inexpensive way to improve the look of this area of your home's exterior.
A fireplace not only helps heat your house, but it can add to the fall ambience of your home. Before using this great feature, be sure to check that your damper opens and closes easily and your chimney is cleaned. Many homeowners opt to have their chimney inspected each year to ensure that all is in good order.
Don't forget to lay in a supply of wood so you'll be ready to build a fire when those icy blasts of late fall begin to hit your area.
With these tips, you can get your house ready for the fall and the cold season to come. Not only will you ensure that your house is cozy and well kept, but you'll also find that it's ready to market if you're planning to list it for sale.