Nowadays, there's more than just one option for a heat source. Fortunately we no longer have to count on wood burning fires to keep us warm.
So what are your options as a home owner? It all depends on your specific needs, the size of your home, and your location.
There are different alternatives, some can be supplemental heating sources, but there are really three main types of heaters to look for and consider.
Electric heat is a wonder that arrived during 1906 when it was first patented and then used to create a better home heating source. Today, there are different methods of electric space heating and they all work by converting the electrical energy to heat. Most home owners use electric heaters for supplemental heating although for those living in smaller spaces they are the main heating source.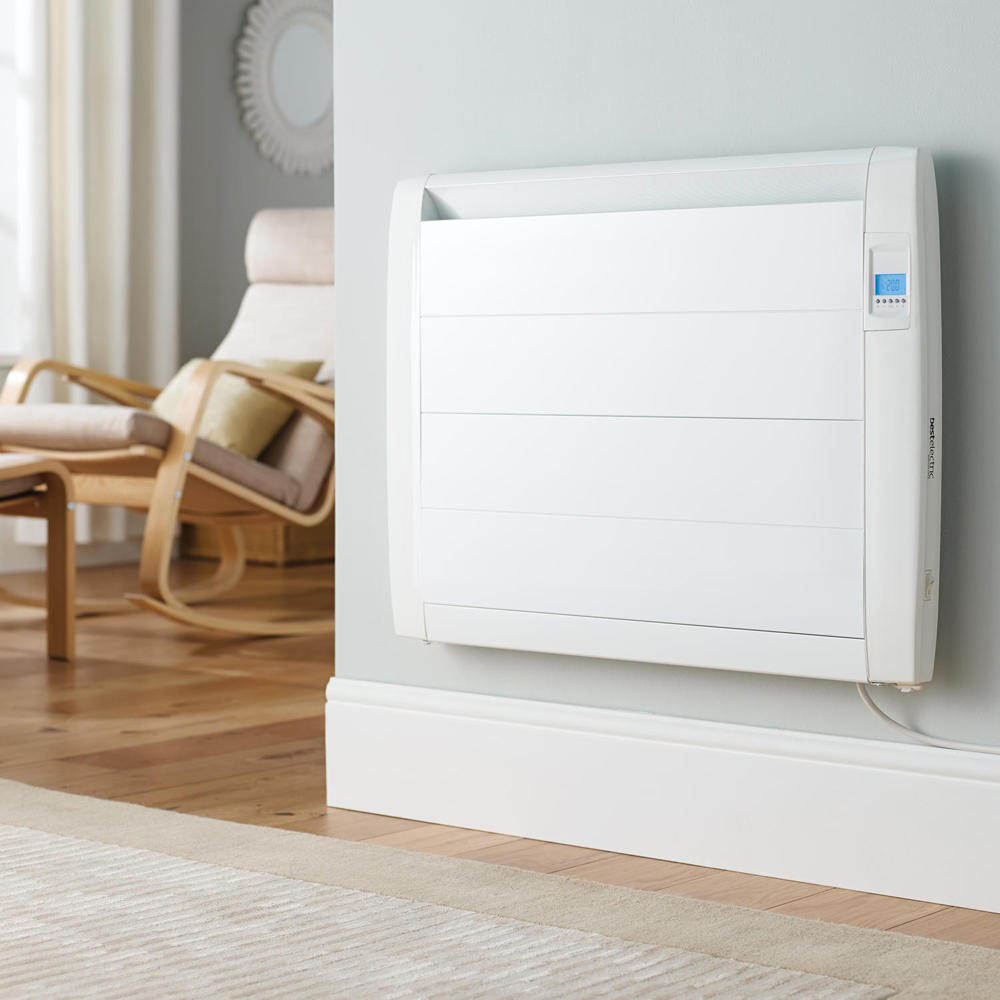 Image credit: Best Electric Radiators
Low first investment as electric heaters are relatively cheap to buy

Don't require a lot to install, simply plug and play

The panels are easily removed if you want to relocate and fit in any room size

Allow different temperature in each room of the house

Run very quietly

95%-100% energy efficiency
Tend to consume a lot of electricity if used for a long period of time

Expensive to run if you rely only on electricity for your heating needs

Electric heaters are not recommended for large areas or heating the entire home. Best used in bathrooms,

small bedrooms

, or laundry rooms

You need to run them constantly in order to keep the space warm
For our second heating option, we'll take a look at gas. Gas heating is considered a very cost effective option although there is one major concern – the dangerous combustion gases that are produced during the burning process.
Most households that use gas heating are connected to the mains gas grid in their country of residence but this is not obligatory. There are two types of gas to choose from – LPG (liquid petroleum gas) and natural gas. They both have advantages and disadvantages but let's focus on gas heaters and their specifications.
There are two main types of units you can use; flued and non-flued, which basically just means one needs to be vented and the other doesn't. There are pros and cons to each option, so we'll break it down.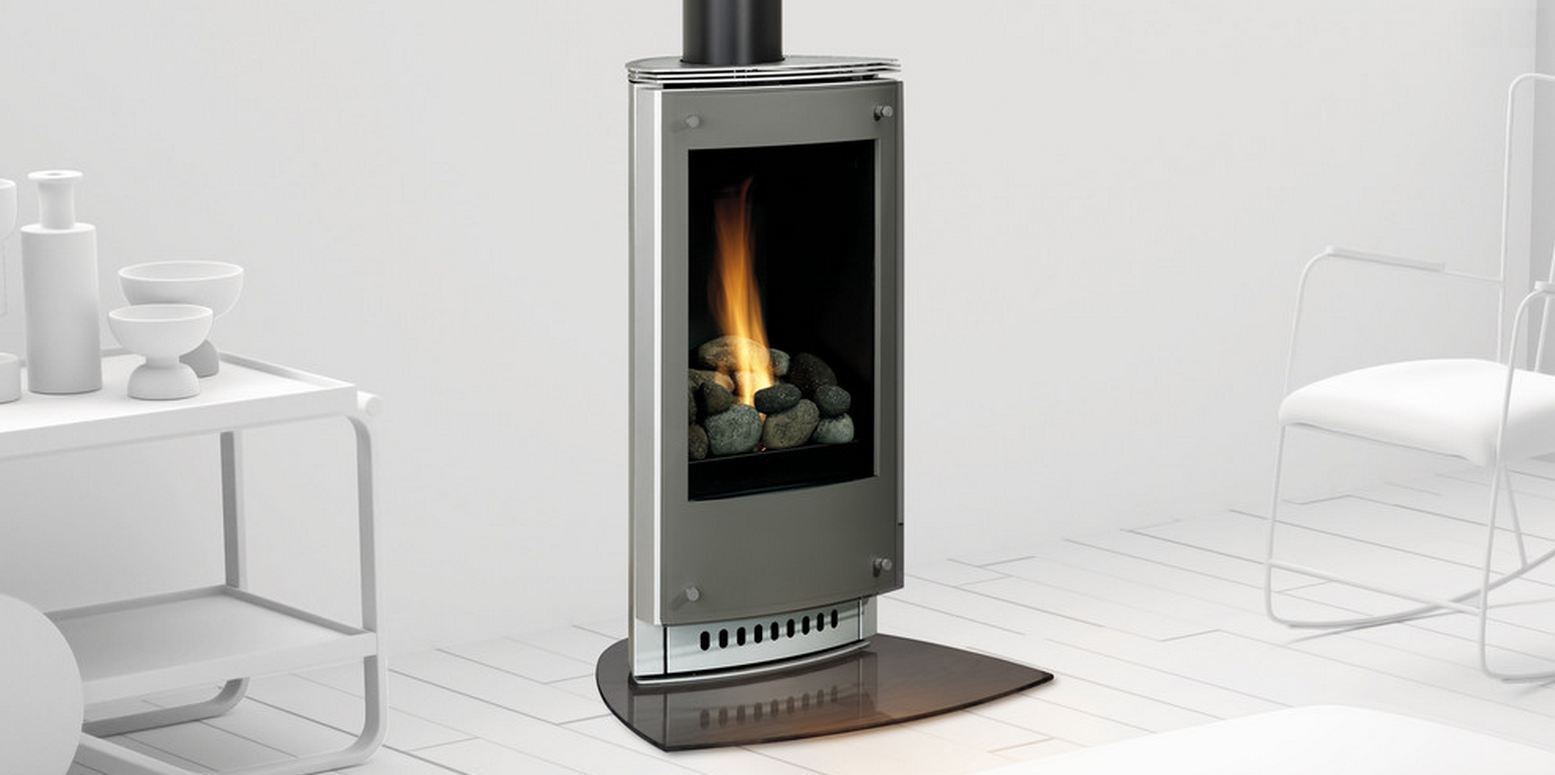 Image source: Heat & Glo
Pros of Flued / Vented Gas Heaters
THE MOST IMPORTANT: You can rest assured that the gas heat won't be filling your home with noxious fumes. As the gas burns, the fumes and other harmful air toxins will filter out through the flue or chimney
Cons of Flued / Vented Gas Heaters
Installation is hard and messy and needs to be done by a professional

It's a permanent fixture that can't be relocated

Cost more and are not as energy efficient as portable gas heaters
Pros of Non-Flued Gas Heaters
90% energy efficient

Portable and easy to move around the home

No installation is required
Cons of Non-Flued Gas Heaters
There's a pretty big con with these, because they emit some combustion gases into your home and you should be very careful if your family includes newborn, elderly or people with health issues, as they may be sensitive to the emissions
This is the heat source that started it all. We've been burning wood since the dawn of man and still do it to this day. This heating option is most commonly used in rural regions. It still remains to have plenty of pros, but with the rise of eco-friendly awareness, it's beginning to develop some cons. On one hand wood is a renewable source thus considered a green heating option, but on the other hand the wood burning process causes air pollution and is extremely harmful to the environment in some parts of the world.
Like gas heaters, wood burning comes with a number of different options so you can pick and choose which one will work best for your home and heating needs. Let's break down the pros and cons of the most popular options – fireplaces and wood stoves.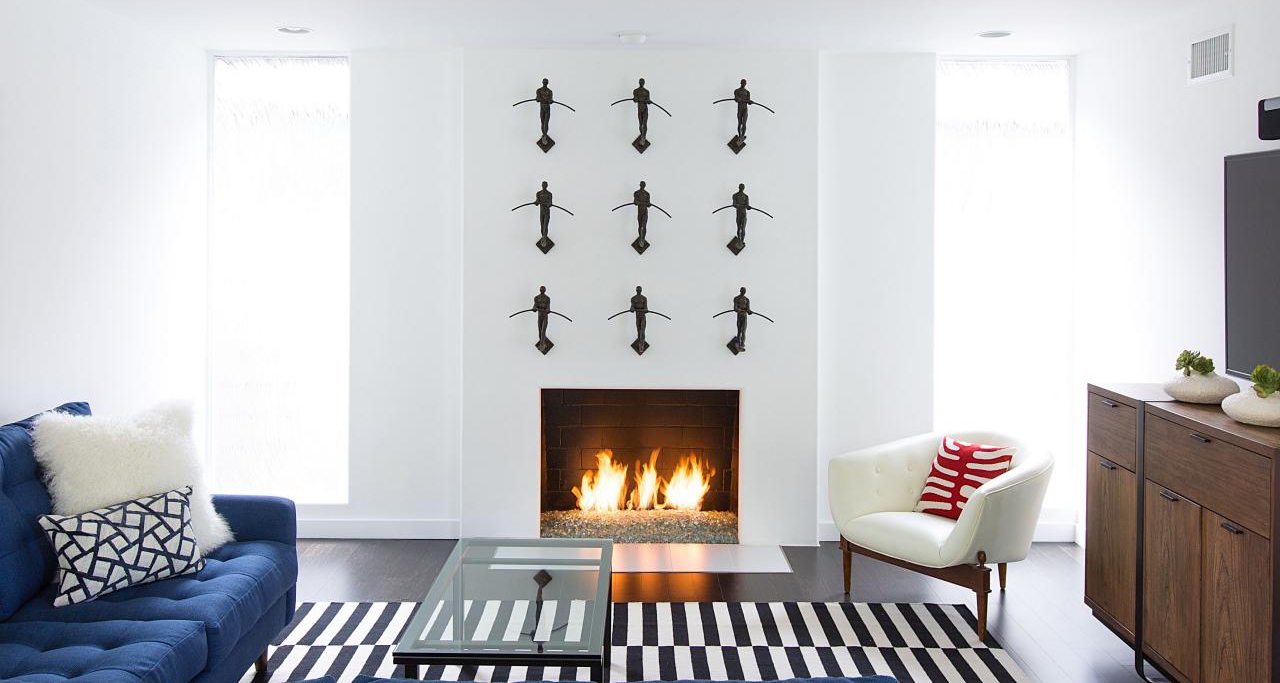 Image source: Benedict August via HGTV
Although one of the oldest and most traditional heating options, nowadays fireplaces are valued mostly for their aesthetics. The incredibly cozy ambience they create is incomparable!
Inefficient heating source as most of the warm air is flowing out the chimney

Very hard to install if you don't already have a chimney and require a lot of maintenance

Causes air pollution both inside and outside the home

You need to store a lot of wood logs
Much more energy efficient than fireplaces. Most of the heat is absorbed by the stove itself and radiated throughout the room

Easier and more effective control over the burning process

Use less wood than fireplaces
You still need to install a chimney or flue with this option and be careful with emissions

Take a lot of space and the surface is very hot so be careful not to touch it

Just like the fireplace, the wood stove requires a lot of maintenance and you still need to store wood logs
We hope that this home heaters comparison of the most popular types of heaters will help you make the best choice this winter! Good luck and stay warm!