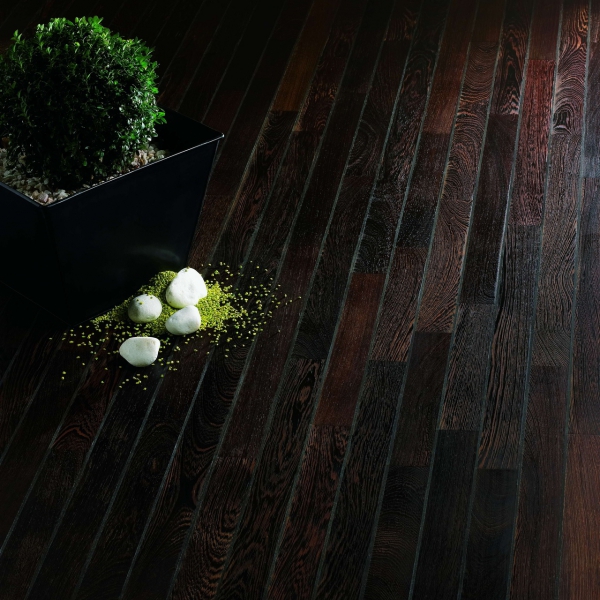 When you come to sell your house hardwood floors are an ace up your sleeve, buyers are looking for them and in some cases will pay more for the privilege of them. These floors are classic, beautiful and durable, if they are looked after properly.  A well made solid wood floor will last for decades, sometimes even hundreds of years if well protected and maintained. So look after them! Here's how you can make the most of your solid wood floor:
Get a welcome mat. This sounds simple, but having a welcome mat at the front door is not only a friendly greeting but also a polite insistence that people rub the dirty muck off their shoes before stepping inside.
Shoes not welcome. You could also ask that any wet, mucky shoes remain outside while people visit, or a little more extreme, ask that no shoes be worn at all. Though if you decide to go with the latter, you should offer some indoor footwear to keep their toes warm.
Ultraviolet fading. The ultraviolet light in sunlight breaks down the chemical bonds that make color. Sunlight is the main cause of floor coloring fading. Having furniture or a rug over different parts of floor can also cause that area to discolor. This will be especially noticeable on dark wood floor. To avoid this ruining your hard wood floor you should keep a check on the amount of direct sunlight that falls on your floor, occasionally rotate your rugs and furniture around and keep your floor protected.
Light weight vacuum. When vacuuming a solid wood floor take into account the weight of your hoover. A heavy vacuum may knock and bash at the floor as you drag it round. We recommend a light weight vacuum that will not leave marks on the surface.
Pets. Keep pet claws well trimmed or they may scratch your floor. Otherwise do not allow them in rooms with your precious hard wood floors. If your pet likes to scratch floors intentionally you should definitely opt to put them in a room without hardwood flooring.
Do not mop with a dripping wet mop head. When mopping ensure that your mop is a little damp. Though hardwood floors look solid they can easily be damaged by water and dirt. The water can cause floors to warp or allow damp stains to set into the wood. Add vinegar to the water and this will cut greasy and grimy stains, but not too much, around a cupful for every 4.5 litres.
Spills. If you have a spill, it's best to wipe, clean or mop immediately to avoid it staining permanently.
Candle wax and gum. The key to these two is not to hack at the floor. If you hack you will certainly chip your floor. Firstly get some ice cubes and rub them on the area. When the wax or gum is solid then with a pallet knife or fish slice have a few careful digs at it. Repeat with the ice if the wax or gum thaws and keep at it!