Contemporary flooring trends show a rising interest towards stronger presence of natural materials. Luckily, it's mostly about the looks! Attempting to enjoy the beauty of Nature, while preserving it at the same time, modern technologies push on to create new eco-friendly materials of natural look and feel to suit any style and taste. Here is the perfect example: https://lifestyleflooringuk.co.uk/engineered-wood-flooring
What is engineered wood flooring?
This is a great achievement of modern industry and technology, combining the top 'pro'-s of natural and man-made materials.
Engineered wood has a multi-ply structure. The top layer is made of genuine hard wood, providing the unsurpassable warmth and classic elegance of natural timber in look and feel. It features a variety of wood species, colors and finishes, and is offered in several thickness options, depending on the sought after flooring quality and installation options.
The top layer rests upon a soft wood or HDF core-layer featuring perpendicular grain direction for better stability and strength. This plywood layer provides also high flexibility of the entire structure. A bottom wood layer finishes the 'sandwich' build to ensure strong solid foundation.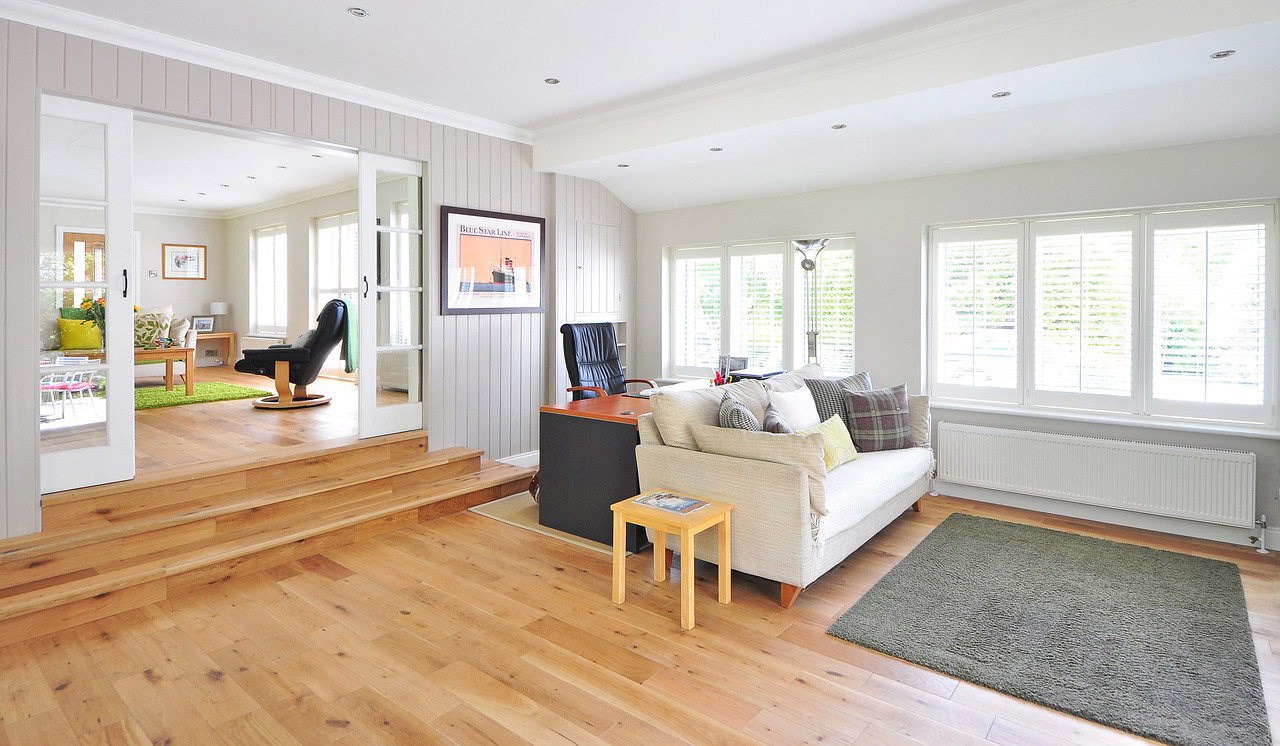 Why engineered wood flooring?
Some of engineered wood flooring key features have already been mentioned above, but let's learn more about its great advantages.
Quality
Offering the "best of two worlds", engineered wood ensures superior quality, stability and strength of flooring. Due to its unique structure, it also boasts impressive resistance to temperature and humidity variations, which makes it a great solution for having beautiful flooring in any part of the house, and especially in premises like kitchens, conservatories, basements, and various utility rooms. This feature also makes engineered wood flooring perfect for underfloor heating.
Aesthetics
Engineered wood floor looks completely like natural wood flooring. And no wonder! Its top layer is, after all, made of real timber.
As with natural wood flooring, here, too, the look and feel depends on the wood species, texture and surface finish. At Linton, they provide a great variety of high-quality timber for the top hardwood layer, such as beech, ash, cherry, walnut and even maple and oak. Each species offers beautiful shades of natural colors and deep textures, to ensure the 'traditional and timeless appeal' of natural timber flooring.
The engineered wood flooring real timber top layer allows various types of finishes. Brushed or sanded smooth, oiled or lacquered, the options depend on the desired final look and feel of the flooring – from 'rustic' natural and organic matt to 'contemporary' shiny satin.  Linton also offer some hot-trend finishes like the 'shabby chic' white-washed and distressed wood, the 'industrial' smoked or hand scraped, up to the cheap engineered European wood flooring.
Installation
Each individual board/plank of engineered wood is provided with a convenient 'click-lock' or 'tongue-and-groove' shape. These advanced fitting methods allow fast and easy installation either onto existing subfloor or while laying new flooring directly onto joists.
Engineered hardwood flooring is dimensionally stable, which permits different ways of fixing the boards onto the subfloor structure – through secret nailing/screwing down, gluing with a dedicated flexible adhesive, or through "floating" the boards over an underlay.
It is important to allow 4 to 7 days for the engineered wood flooring to acclimatize before installation. Equally essential is to make sure the surface underneath is well leveled and completely flat to avoid possible undulations or larger grooves between boards/planks.
Budget
Engineered wood is a great, budget-friendly alternative to natural hardwood flooring, while providing the same charming look and irresistible cozy feel.
This article is sponsored by Lifestyle Flooring UK – one of the leading floor retailers across England.