Kitchens are one of the major areas increasing the utility bill, especially if homeowners love to cook or hold frequent dinner parties. Appliances, lighting, water usage—all of these are reflected on the bills homeowners receive at the end of the month. So how do you decrease the bill without compromising kitchen use?
The answer lies in sustainable improvements to the kitchen. Greening it doesn't have to mean a complete remodel. In every part of the kitchen is a repair or replacement to be completed more affordably, especially considering the steep costs to fully remodel a kitchen—anywhere from $18,400 to $25,300 according to HomeAdvisor—isn't in everyone's budget. However, paying for one project at a time is cheaper and less time-consuming, while still providing the same results.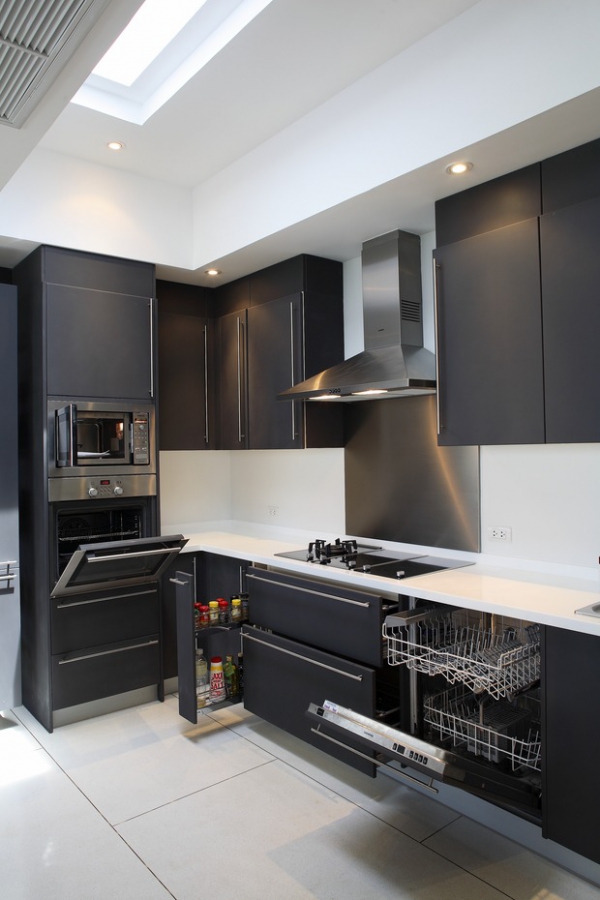 Appliances
Microwaves, stoves, ovens, dishwasher—these appliances are used daily by homeowners to keep the kitchen running and consume a lot of energy as such. To cut down, homeowners should consider replacing their current appliances with smaller or Energy Star-certified ones. Smaller appliances, though less capacity, consume less energy. Energy Star appliances have been certified by the federal government as sustainable and can dramatically decrease the bill at the end of the month.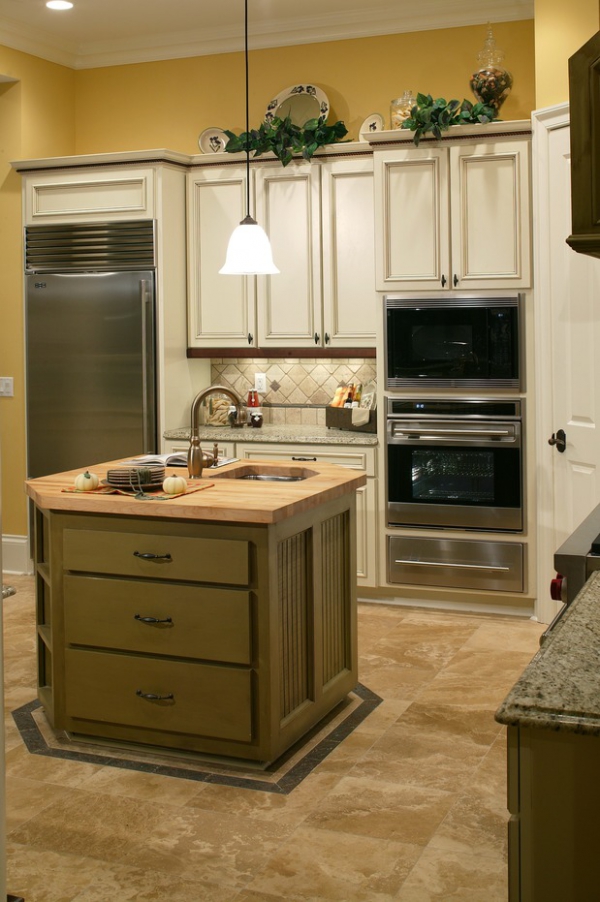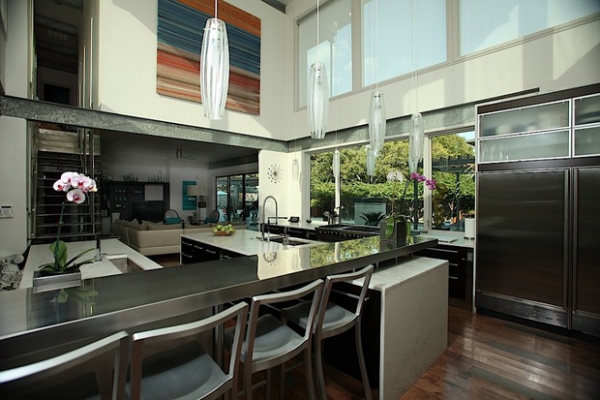 © Futurian Systems Ltd
Cabinets & Countertops
The cabinetry and countertops in the kitchen get a lot of use and wear over time. Rather than cabinets made of oak or other hardwoods, homeowners should install strawboard or wheatboard cabinets. They look just as beautiful but require less maintenance without the need for as many chemical improvements—staining, painting—that decrease sustainability.
In the same vein, countertops made from ceramic, tile, or solid stone require far more maintenance and care in the long term than stainless steel, which endures with less maintenance needs and still looks professional.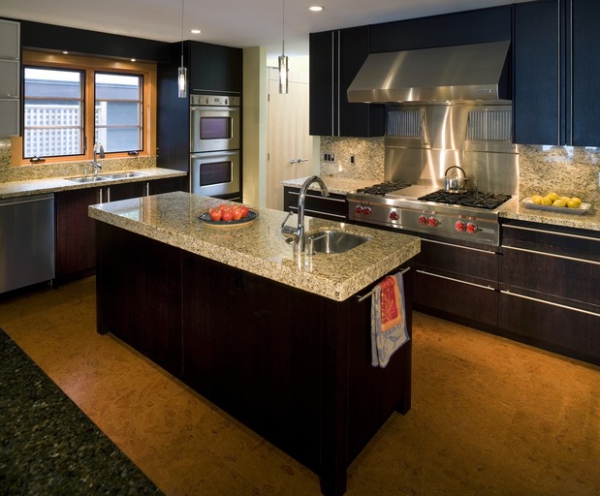 Flooring
While hardwood, tile and laminate flooring are typical in kitchens, they aren't very sustainable. Hardwood flooring will need regular care, maintenance and regular staining to stay in shape. Tile and laminate will need chemical maintenance and repair that aren't energy-efficient. Rather bamboo, cork, recycled ceramic tile, stone tile or FSC-certified engineered wood flooring are much lower maintenance for a reasonable price. They are also "green" because they don't take a lot of energy to manufacture.
Lighting
Home lighting keeps the kitchen bright during meal times and dinner parties. It can be taxing on the utility bill though, which is why having natural lighting helps. Installing a skylight or double-paned windows in the room could drastically improve room lighting and decrease the need for bulbs. At night, homeowners should also use LED bulbs, which consume less energy while still giving off a white sheen that's less intense than fluorescence.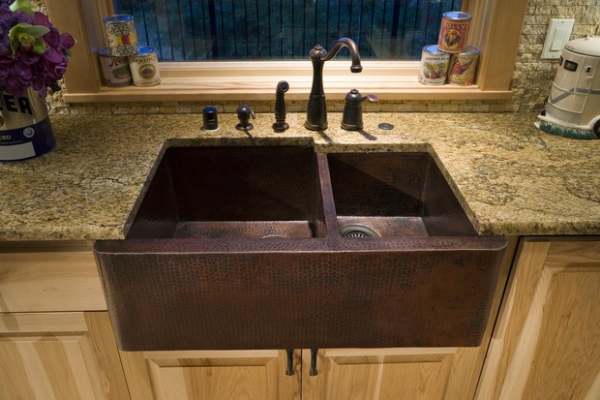 Photos courtesy of DesignMine
Water
Decreasing the water usage in the kitchen comes in key repairs and replacements. For one, the sink area can have a low-flow faucet installed to decrease water usage. Homeowners can also have their hot water pipes insulated to decrease the amount of energy it takes to heat up water. An on-demand hot water circulation pump also decreases the bills because it keeps the water in check rather than freely flowing.