Homeownership can be beautiful. However, some pitfalls can put a hamper on enjoying your home; hidden expenses. One of the most costly types of hidden expenses you have to deal with is plumbing issues. Not only they can make living in your house uncomfortable, but they can also be financially burdensome. This is especially true if you do not address plumbing issues before they grow and become major problems. One of the best ways to potentially prevent catastrophic plumbing problems is to follow a home plumbing maintenance checklist.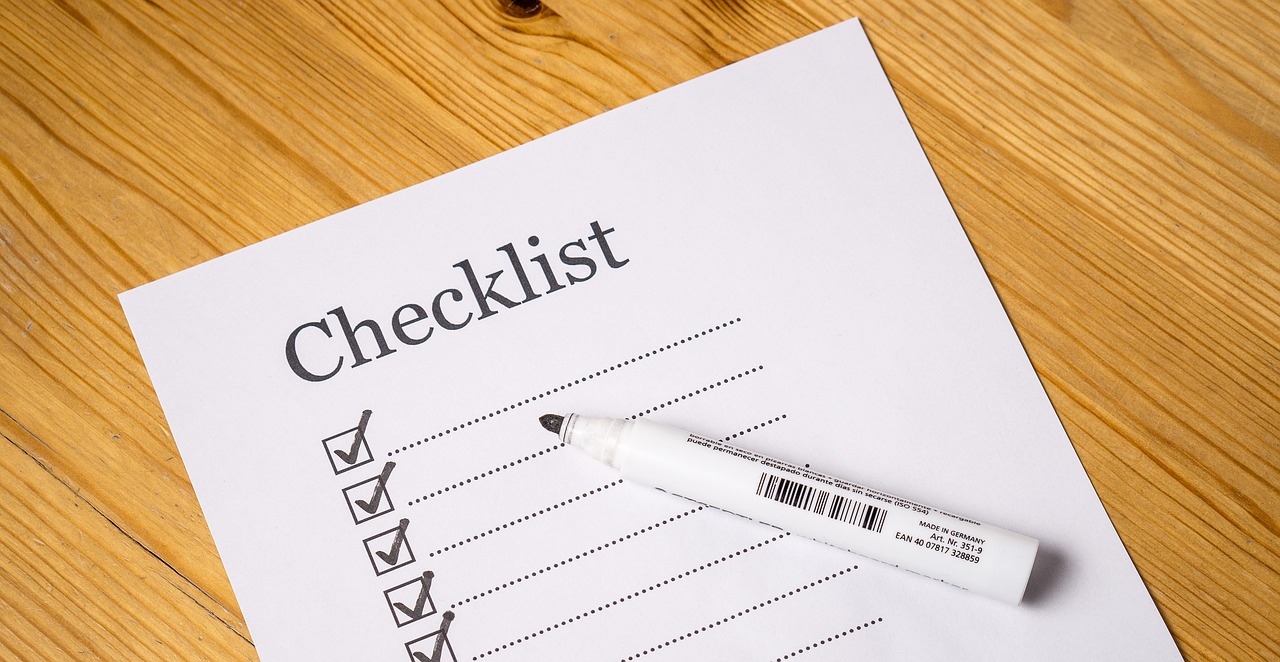 Your checklist should focus on the areas of your home that have the most plumbing fixtures like the bathroom, kitchen, and certain areas outside of your home. If you are not comfortable with creating and following a checklist on your own, then it is recommended that you connect with a reputable plumbing service.
Plumbing Checklist for Your Bathroom and Kitchen
Your bathroom and kitchen are filled with plumbing fixtures that can cause major damage to your home if significant plumbing issues arise. It is recommended that you check these areas at least twice a year and make all necessary small repairs. A small leak or clogged drain may seem harmless. However, if left unrepaired simple issues like these can cause significant problems. Listed below are the areas that you should keep a close eye on as you go through your checklist.
Drains in your tubs, sinks, and showers
Faucets
Caulk seals
Toilet
Shutoff valves
Garbage disposer
Dishwasher
Refrigerator
Checklist for Around Your House
Plumbing fixtures do not just reside in your kitchen and bathroom. They are all around your house. If left unchecked, they could lead to serious damage. Furthermore, when you are checking the various areas in and around your house, ensure that you look for signs of mold and mildew. These can be the beginning signs of a leak. If you are unsure of what to look for, it is recommended that you connect with a reputable plumbing service. The following areas should be regularly checked for issues.
Septic and sewage system
Vent pipes
Water heater
Branch shutoff valves
Sump pump
Outdoor faucets (hose spigots)
Sprinkler systems
Washing machines
Water pressure throughout your home
How to Find a Reputable Plumbing Service
If you are not a trained plumber, plumbing issues can be difficult to spot and even more difficult to repair on your own. Many homeowners believe that they are saving money by checking on their plumbing issues by themselves. In the short-term, this may be true. However, missing a problem that later leads to a major plumbing issue could cost you a lot of money in the long-run. To ensure that this does not happen, it is recommended that you hire a reputable plumbing service to complete bi-annual inspections each year.
When searching for a plumbing professional you must research thoroughly. Ensure that they are certified, experienced, and licensed to do the type of work that you need. Furthermore, check online review sites and ask your plumber for professional references. Not all plumbing services are made the same. Choosing the right plumber can help you to potentially save thousands of dollars and much headache.