As winter is approaching, how you are going to heat your house can be a genuine concern. Worrying about whether or not your furnace is actually in proper running condition, making sure the vents are open and unobstructed, and of course there's the nasty energy bill that always goes up during the cold winter months.
If you haven't considered it before, you should start to consider the idea of installing a stove in your home.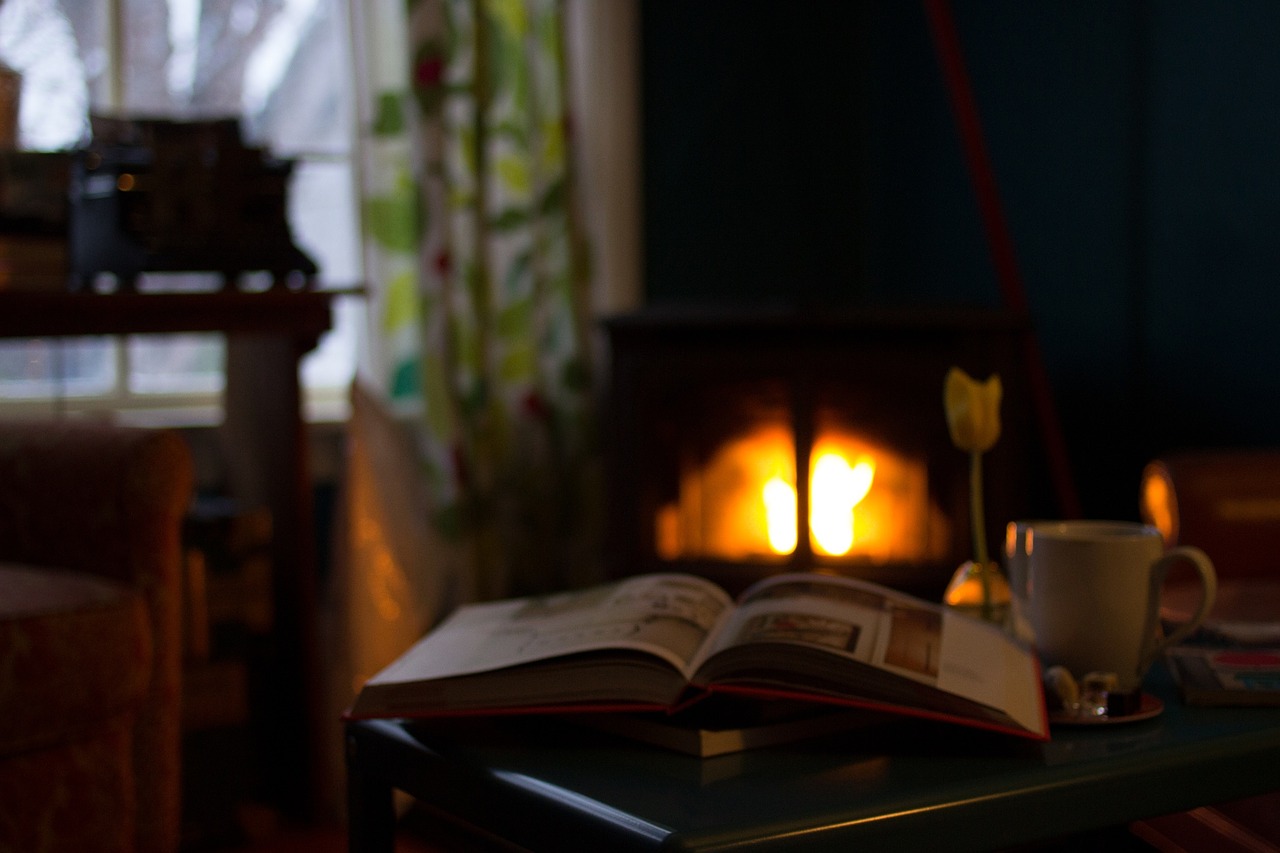 A stove not only is an excellent and efficient way to save money while you heat your home, but they look really cool too! There are varieties of styles, designs, and actual types of stoves that you can choose from. Whatever the décor in your home may entail, you are absolutely sure to find a stove that would fit in perfectly.
Below are some options you have in choosing the right stove for your home.
Central heating stoves
These are an especially stylish looking stoves that are extremely cost-effective and energy efficient. They can be used as the main source of heating in your home, and heat your hot water too. You can burn wood, solid fuel, or oil in these, it solely up to you.
Electric stoves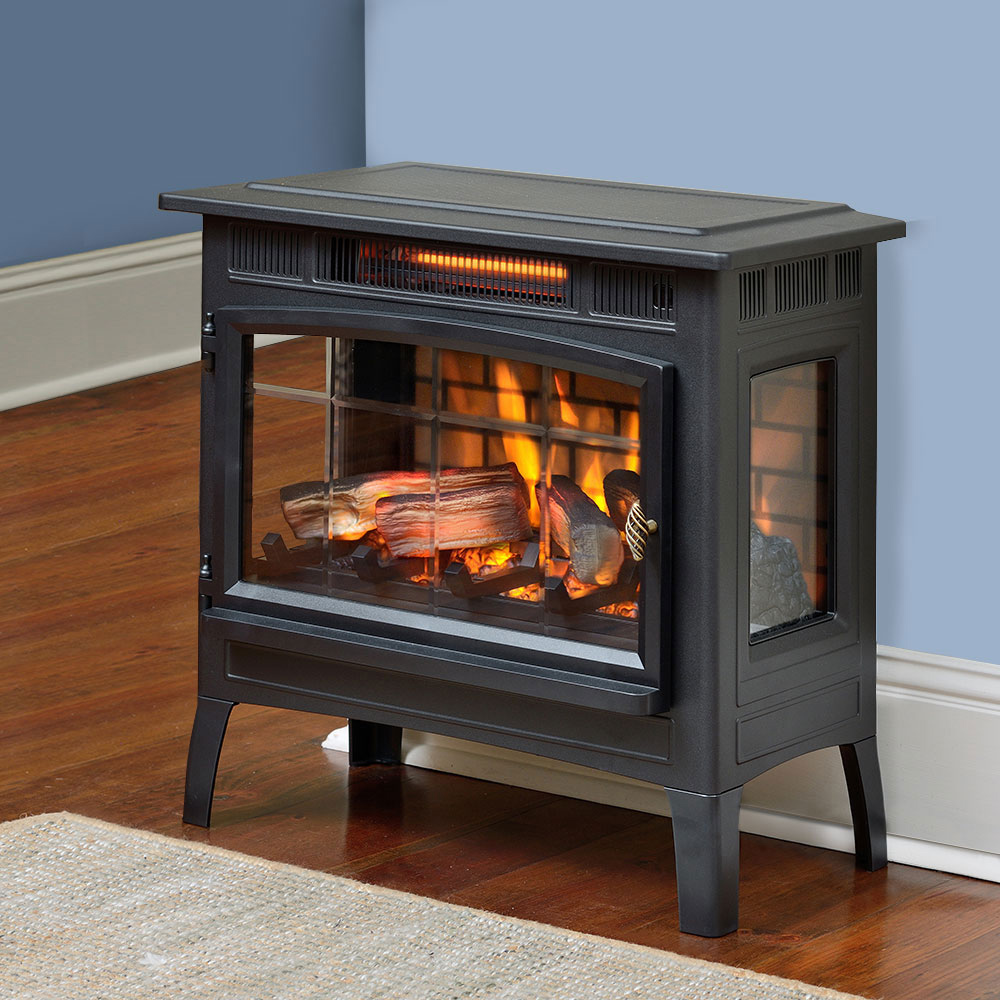 Best selling electric stove on Amazon
These emit instant heat, they require no type of fuel whatsoever other than an outlet in the wall. They also come in very sophisticated and contemporary styles, and are going to be much easier to place in your home.
The electric stoves are made to look authentic, with realistic coal or wood-flame effects, retaining the focal point feature and the coziness that the real fire creates.
Gas stoves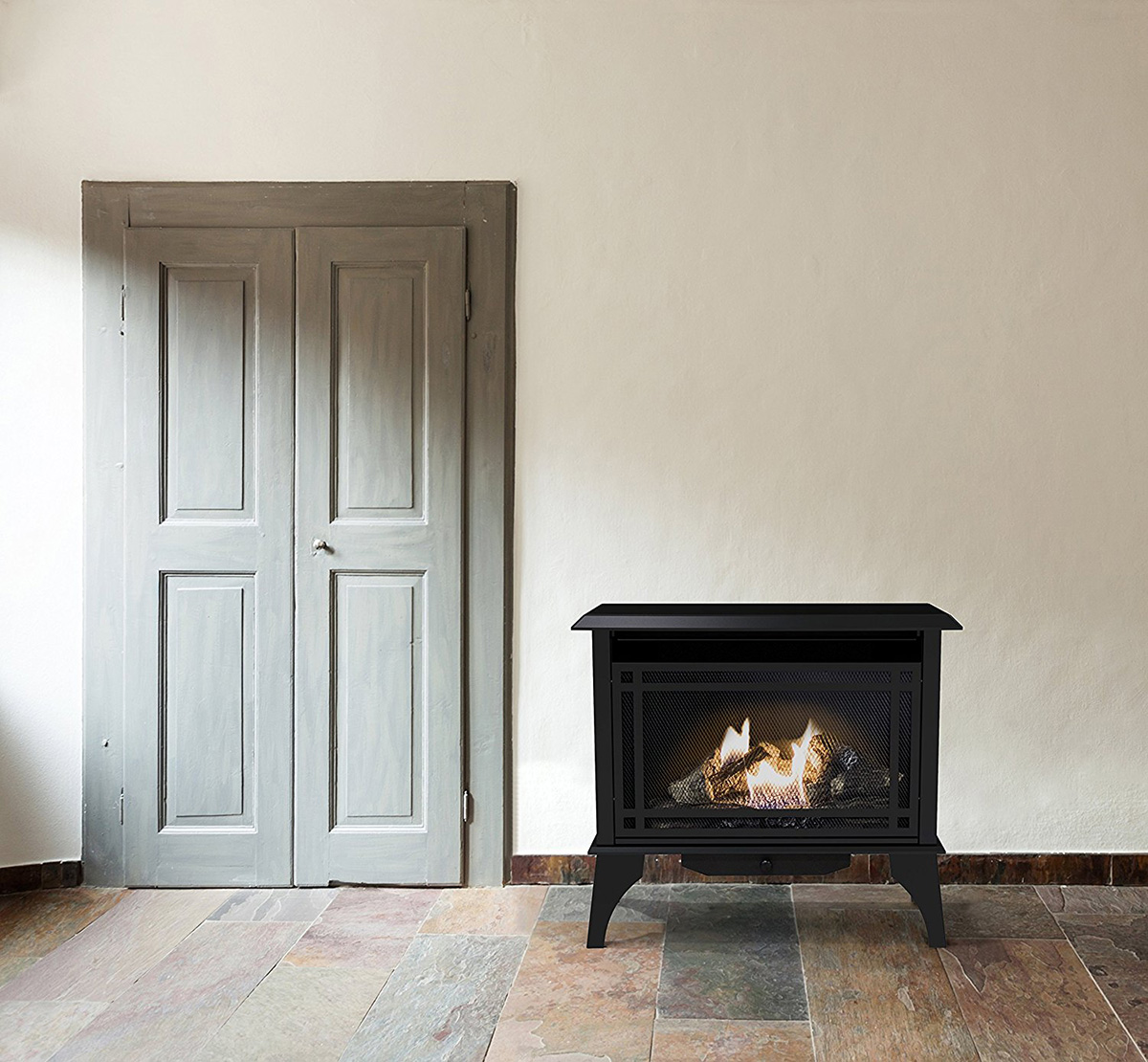 Vent-free gas stove on Amazon
These also emit instant heat, and are extremely easy to operate; they too require no fuel to burn, but instead run on the gas that already runs through your home.
You can choose from free standing, traditional, or contemporary style stoves, with a variety of designs to choose from as well. These are very easy to install, perfect for central heating and are well worth the effort.
Wood burning stoves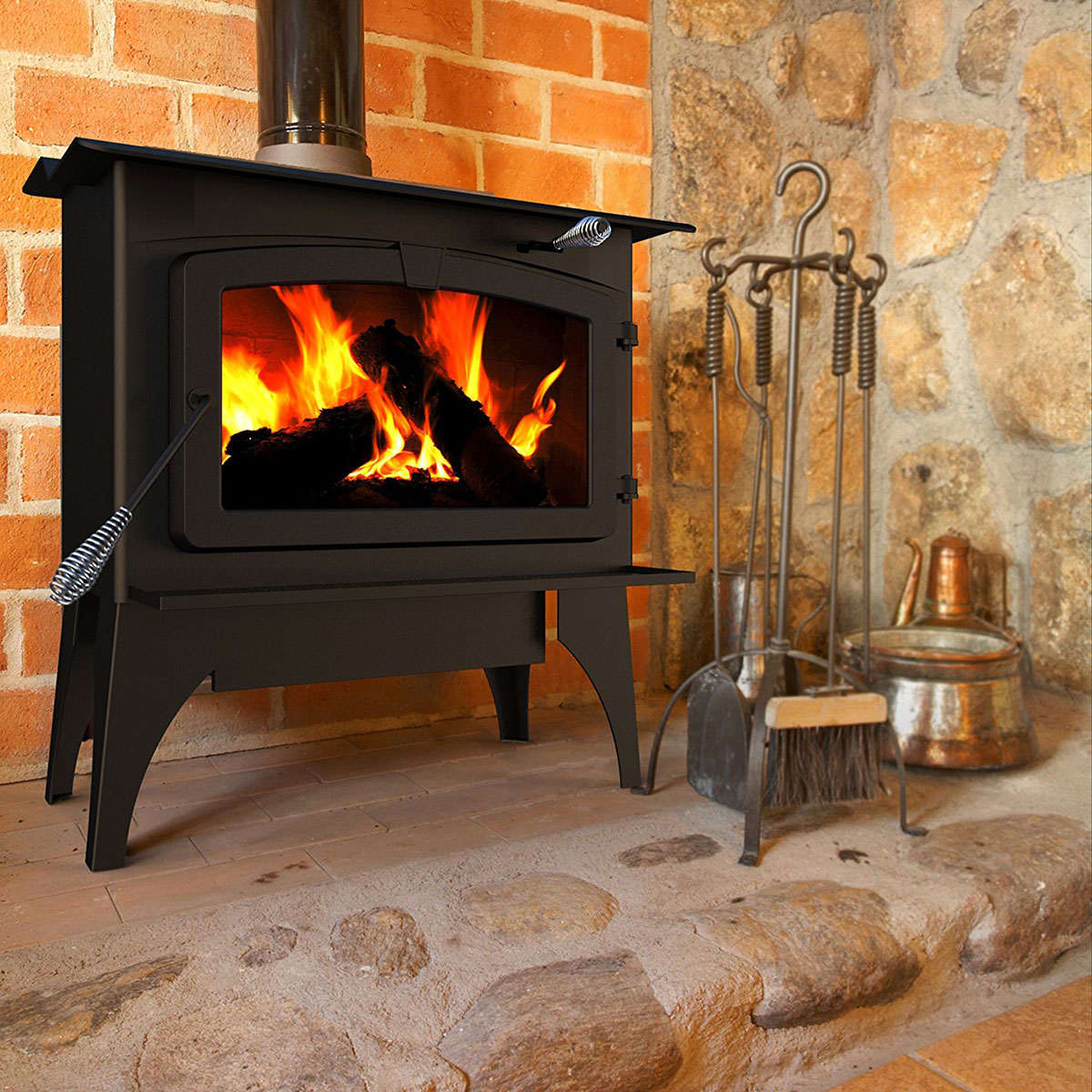 Wood burning stove on Amazon
These are especially for those who really like curling up in front of a fire. Wood burning stoves are excellent for filling up the room with warmth and relaxation, and the lovely smell that emits from the fire.
There are very contemporary styles of these being offered nowadays, so if you like the idea of a wood burning stove but wanted a more modern look, you can still have that!
You do of course need to be sure to be stocked up on chopped wood for these, but the effort put forth is surely worth it. Not to mention your energy bill is going to decrease exponentially.
Multi-fuel stoves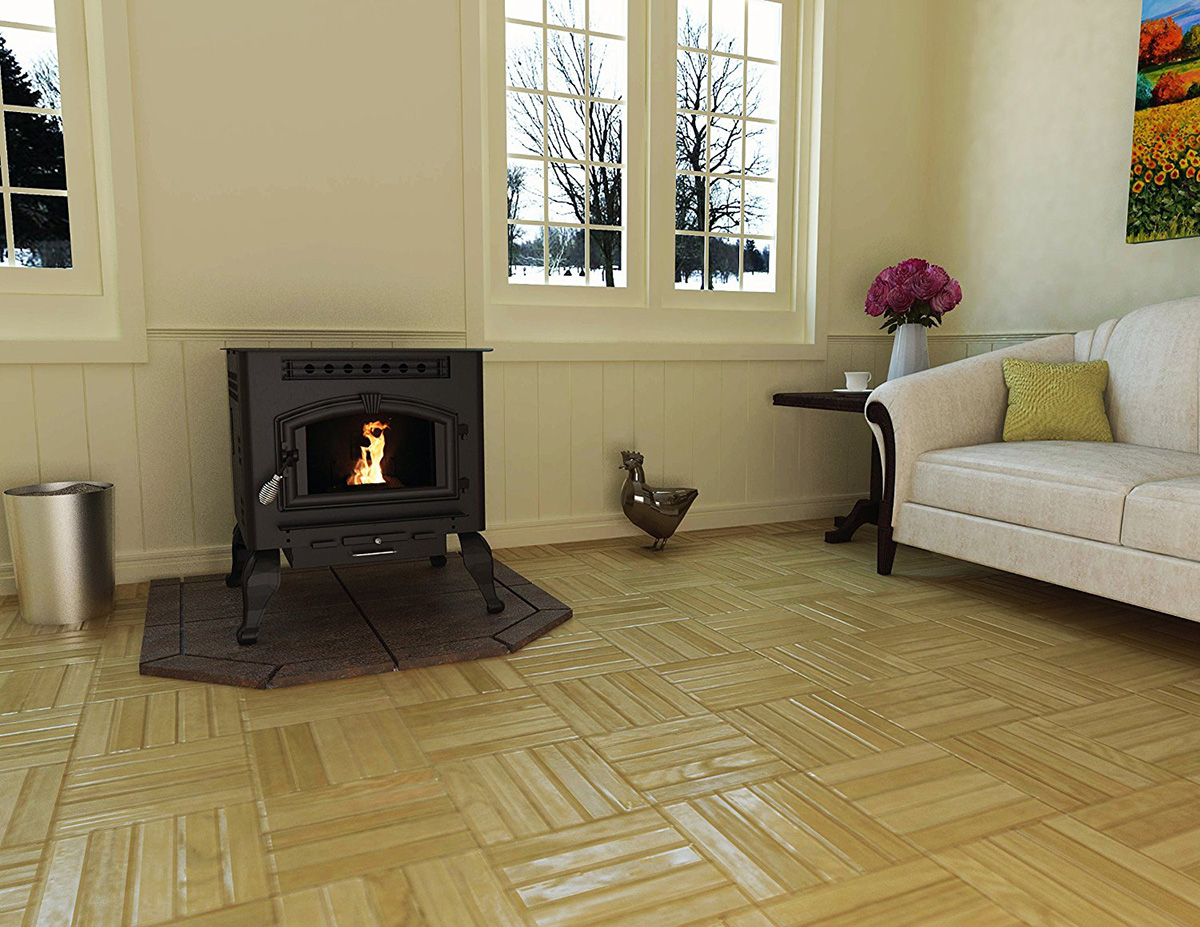 Multi-fuel stove on Amazon
The fact of the matter is, both gas and electricity is costing much more these days, so avoiding using either of those, or less altogether on both fronts, is something to strive for.
Multi-fuel stoves are well-designed and able to burn just about any fuel in order to heat your room, so it's very cost efficient and convenient. They also come in a whole variety of styles, sizes, and shapes; whether you want a more traditional or contemporary style, you will be sure to find one to fit your home.
So this winter take into serious consideration purchasing a stove for your home. Your wallet will thank you for it, and the stove will take the look of your home up a notch.