When you're paying for a space that you call home monthly, it's only right that you maximize as much of the space as possible. After all, everyone likes to get their money's worth! However, in every home, you'll run into some spaces that you're not quite sure how to utilize to the best of its potential simply because it's a weird part of your home to find a great purpose for. These weird parts usually take the form of oddly shaped corners.
Today, I want to help you crack that code and learn how to decorate a room corner in a way that will finally leave you one-hundred percent satisfied with your home.
If you are looking to increase clever storage options, you can also decorate a room corner at the same time. One way to do this is to incorporate a small ladder into the corner. You can get fancy and re-design the ladder to fit the home décor as if it were always meant to do so. Not only will this ladder create some cool dimension to the corner, but it would be great to store throw blankets on as well.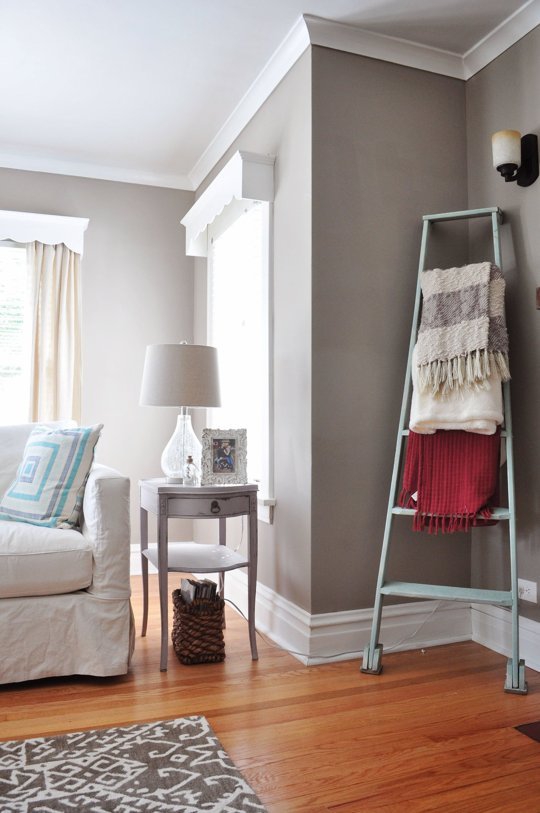 design by Beth from Blue Cottage Hill, found on Apartment Therapy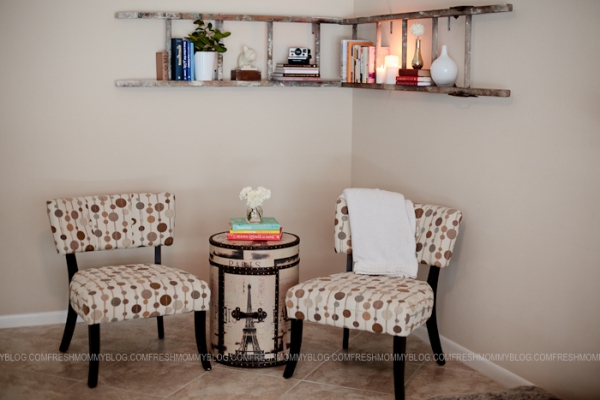 Learn how to make this awesome DIY corner ladder bookshelf on Fresh Mommy Blog
Another way to add purpose to a room corner is to transform it into a reading area. Creating your own little comfortable nook to enjoy a book and a cup of tea on a rainy day is enough to make you skip the library altogether! All you need is a comfy seating and a warm blanket. You can always reupholster some of your old furniture like the armchair below by Jessica Bennett found on Design Sponge.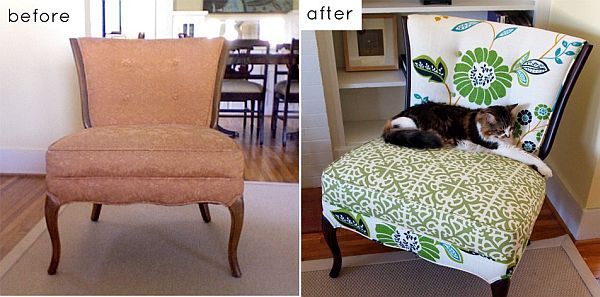 Or maybe you want to take it up a notch and increase your reading nook experience with a hanging chair that makes you feel like you're on an island. Installing a hanging chair like this one from Serena and Lily in a corner would be a great focal point for your room.
And then you get extra lucky sometimes and find a table that is perfectly suited to fit into your corner. When this opportunity comes, don't let it slip away! Having a corner table adds great symmetry and contrast to your corner, as well as gives you the perfect opportunity to show off your vast sets of family pictures. And you can even use it as a home office spot, like the one below found on Best Home Designs!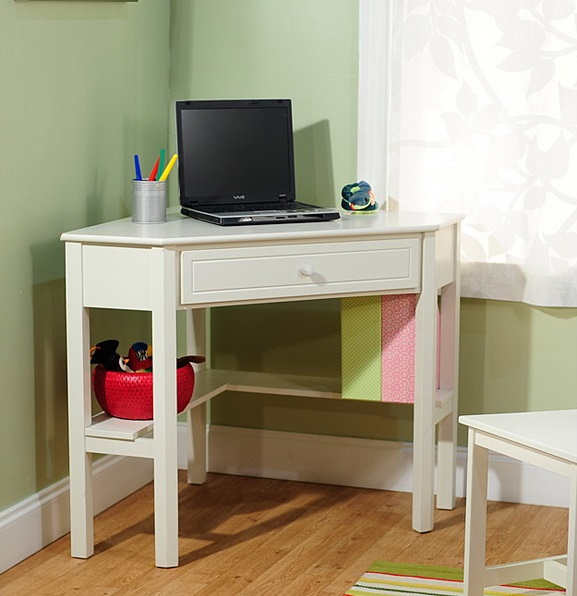 Last but not least, one of the ultimate ways of maximizing a room corner is to build a distinctive shelving system. With shelves, you can create your own mini-library, amongst other creative things. Check out this one found on A beautiful mess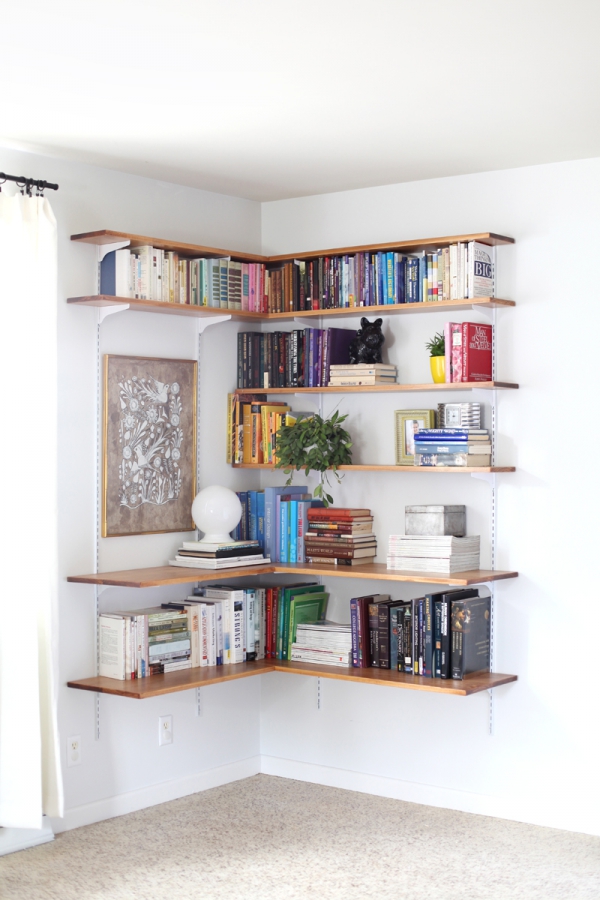 With all these ideas for decorating a room corner, you no longer have to dread the idea of wracking your brain over what to do with them. Enjoy your creative corner nooks!