Does it almost seem just like yesterday when your little girl would prance around in your shoes, play in your makeup and try on your clothes all while keeping the most irresistible smile on her face? Can you remember decorating her room in her favorite cartoon characters with all the cute colors to match? Or maybe as she got a little older, you remember helping her to showcase her collection of Barbie dolls with an elaborate dollhouse that she just had to have. Now that she's a teenager, you've realized that time has flown way too fast and now she has a style all her own, even if you don't quite understand it yet! Designing a teenage girl bedroom may be a little more challenging now that she will certainly want more say in it, but with today's feature, we're sure you both will come to a mutual agreement.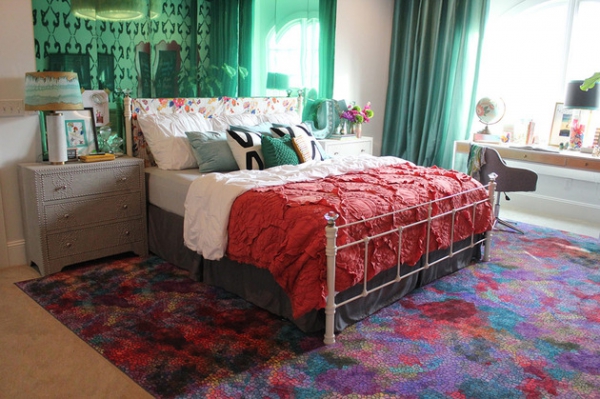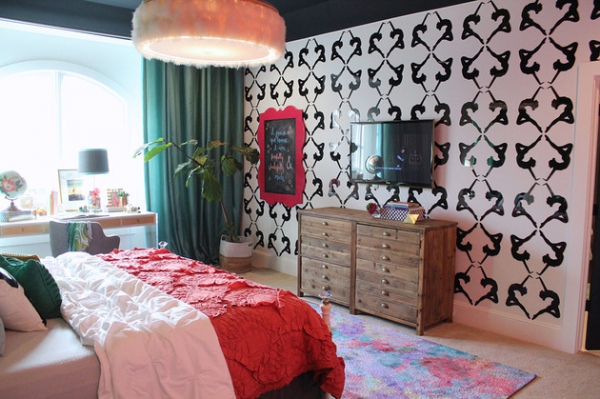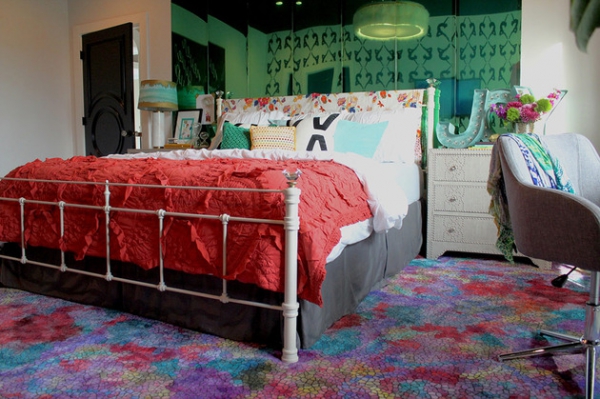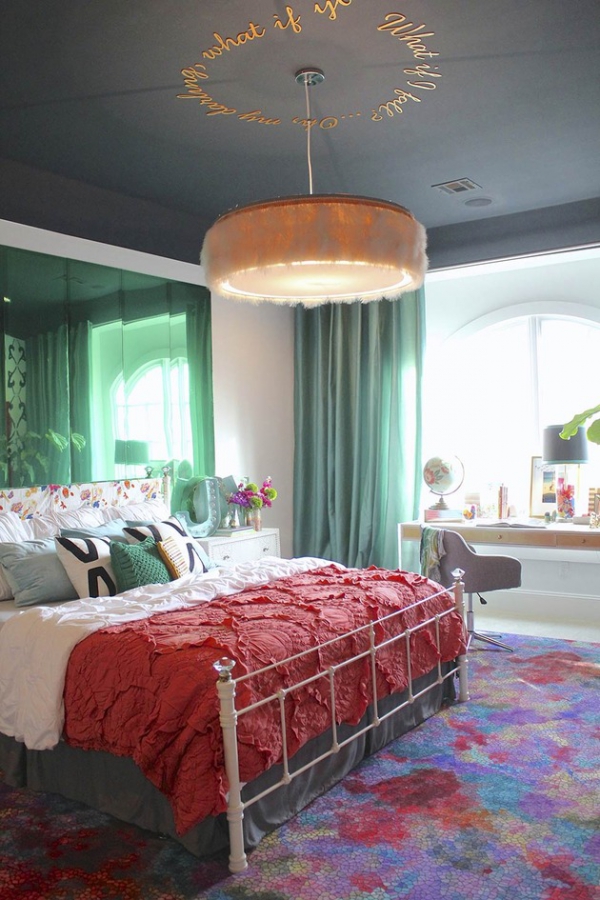 There's no doubt that your teen will want bold colors and other accents that represents the constant change that her age bracket inevitable goes through. Kara Paslay, of Kara Paslay Designs, does a beautiful job of creating the perfect scene for a teenage girl bedroom. The use of various textures and designs would intrigue any teen. From an accented wall of dancers, to an encouraging message in dainty gold lettering above the feathery chandelier, there is inspiration everywhere!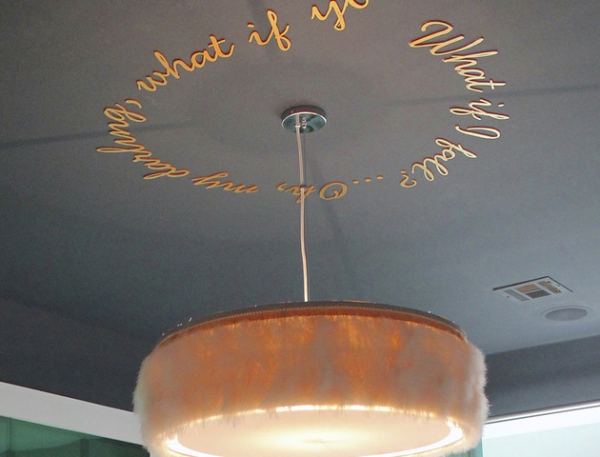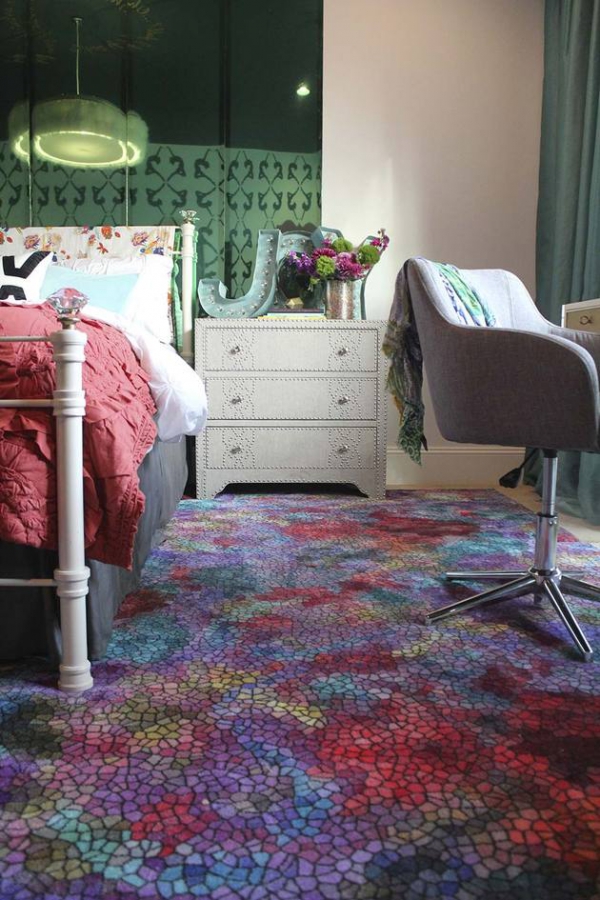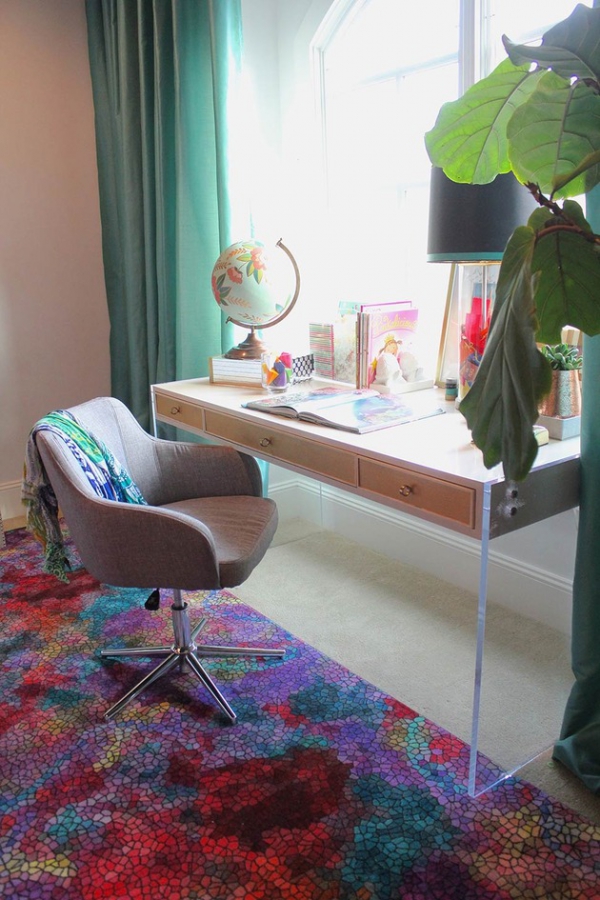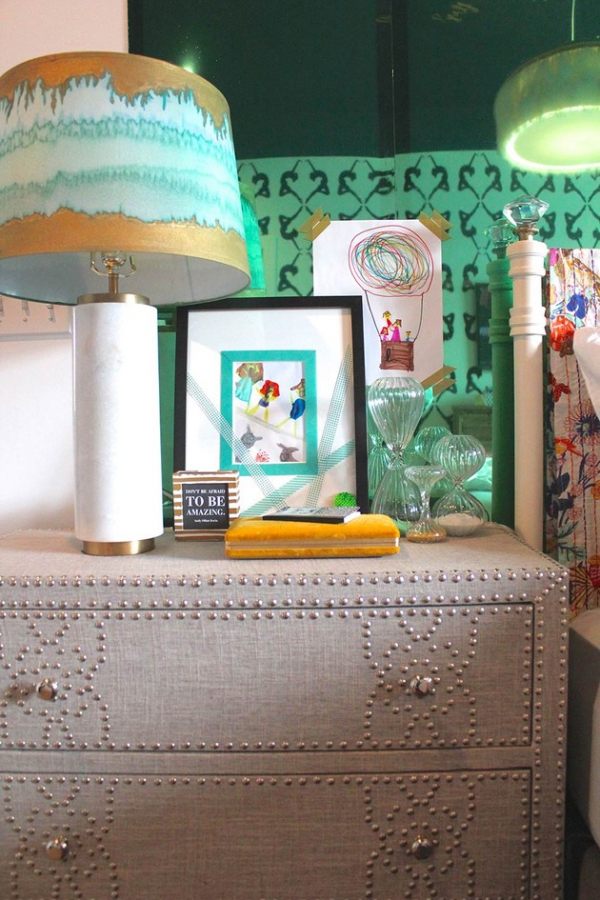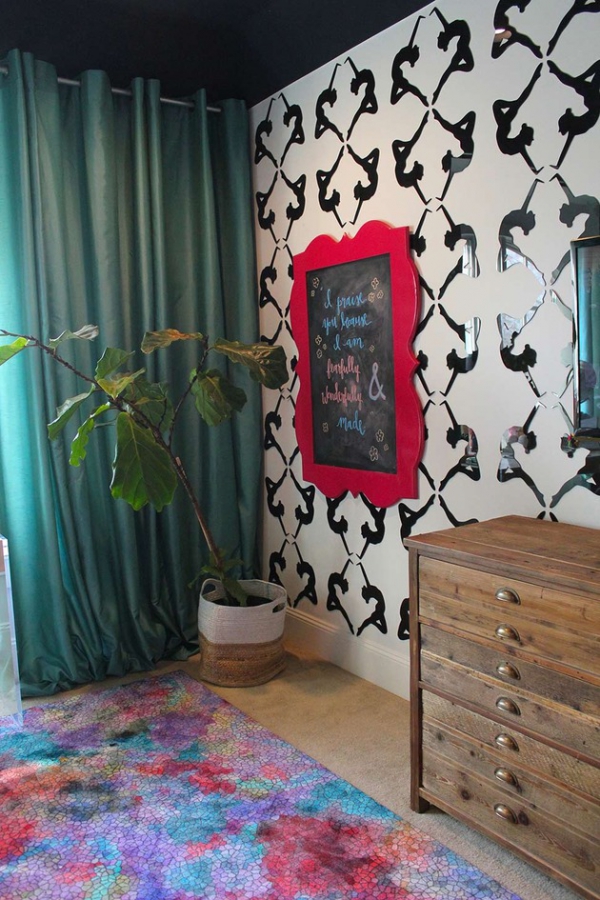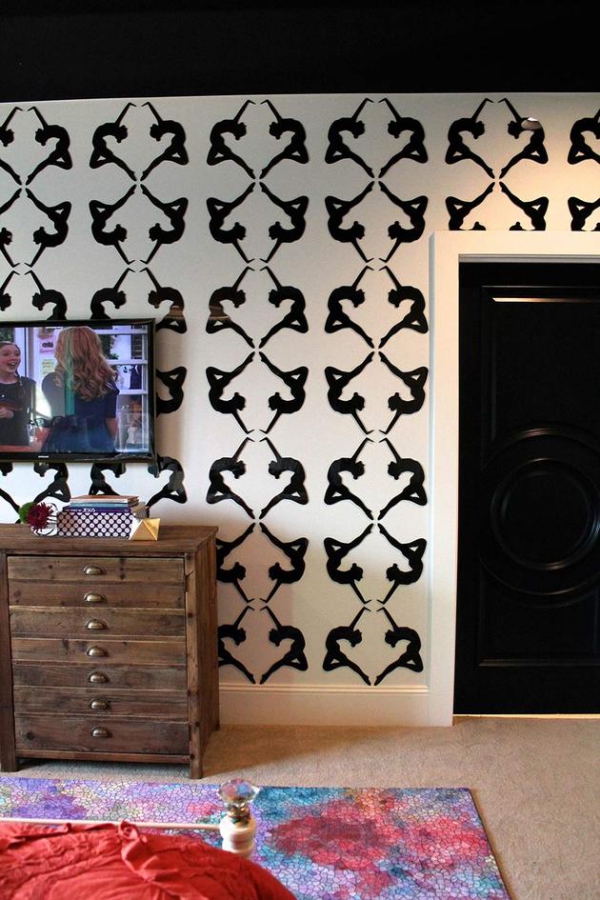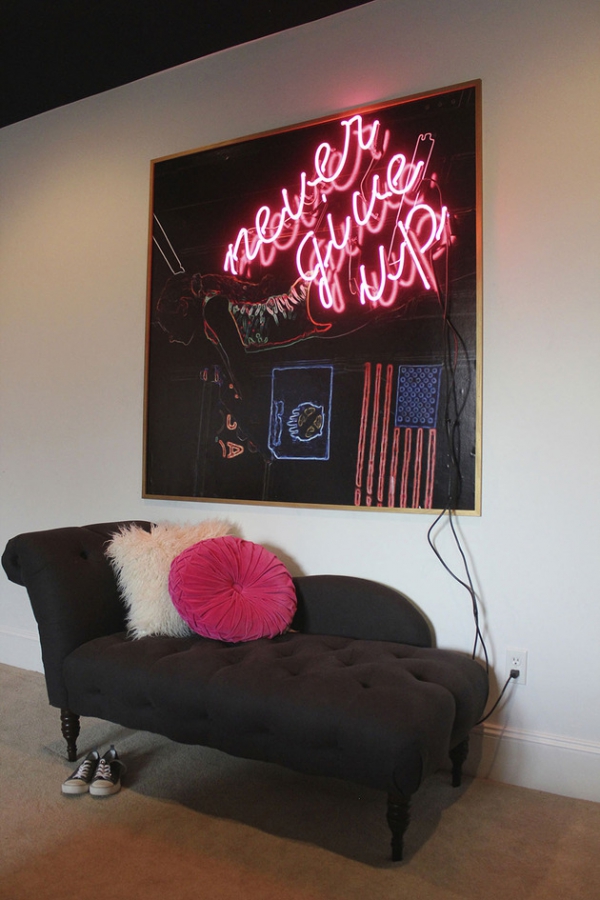 It will be even harder for your teenage girl to leave a fancy bedroom like this when every corner of it serves a useful purpose to her for a long time to come!