Ooh la la! A real princess could live here….. This glamorous girly interior is created by the Italian company Altamoda which is famous for its luxurious furniture production. They recently presented a charming new collection specially dedicated to the young consumers and we were eager to share a part of it with you.
Bright and colorful, this fairy-tale bedroom design combines an ultra modern style with glossy surfaces, high-quality light materials and furniture in unusual shapes.
The main decoration theme involves shining flowers placed on wardrobes, mirrors, bathtub and everywhere. In addition there are plenty of exquisite accessories spread around such as cute pillows, covers and lamps to perfectly finish the very stylish look of this bedroom. We especially love the bed fully coated by soft textiles and adorned with Swarovski crystals.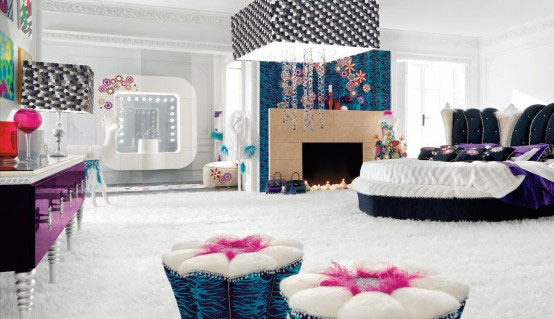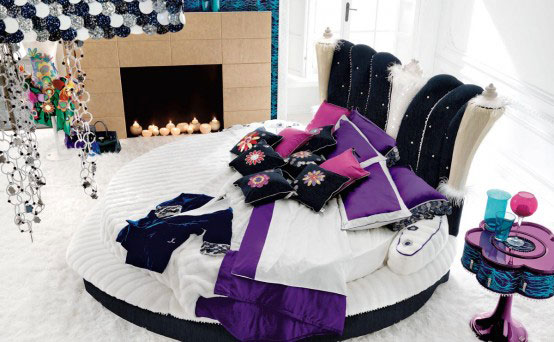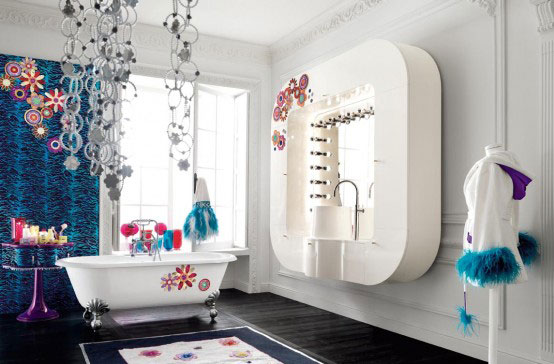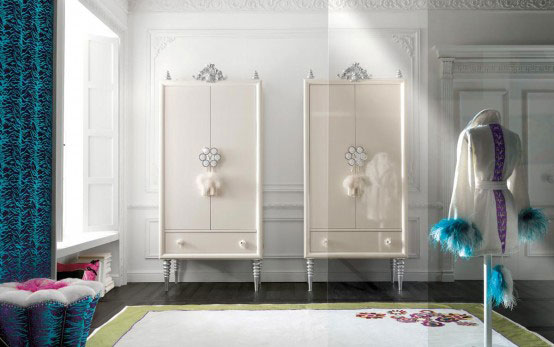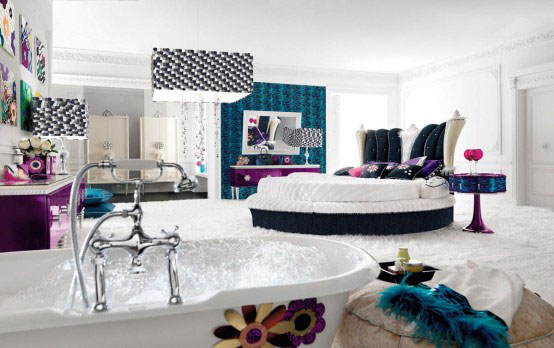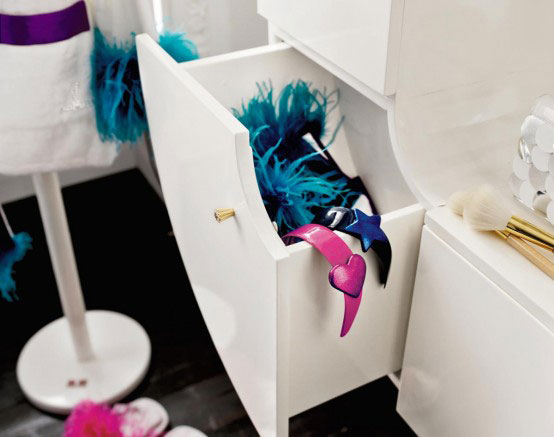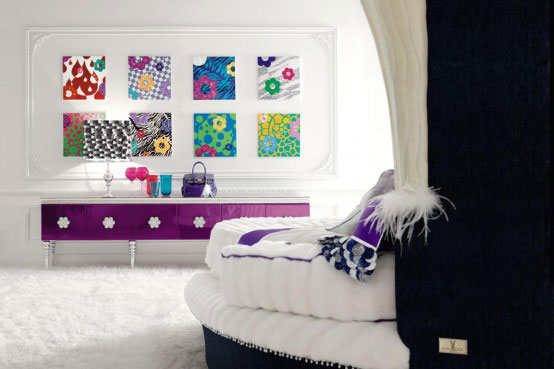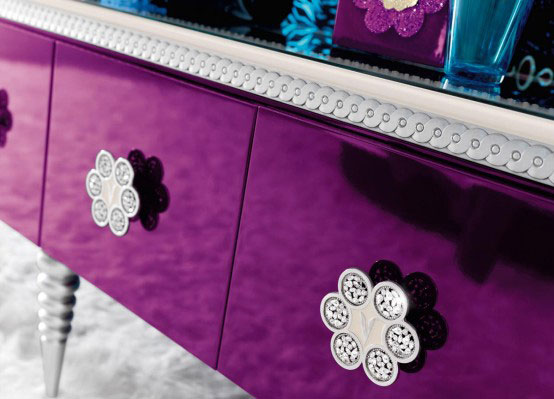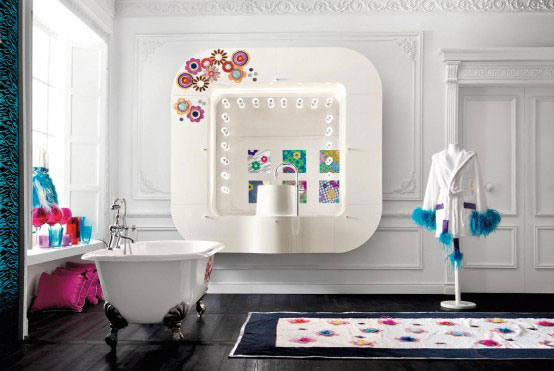 If you have an incredibly "girly" girl, this fancy bedroom interior might be just the inspiration you are looking for!
Adorable, isn't it?