As much as you may not realize, the staircase in your home is perhaps one of the most vital fixtures in the entire house. Whether you are going for a more contemporary look or giving your home the vintage treatment, your staircase is a key element in the overall design and decor of your home.
There are some aspects of the decision making process that you should consider when choosing or designing your new staircase.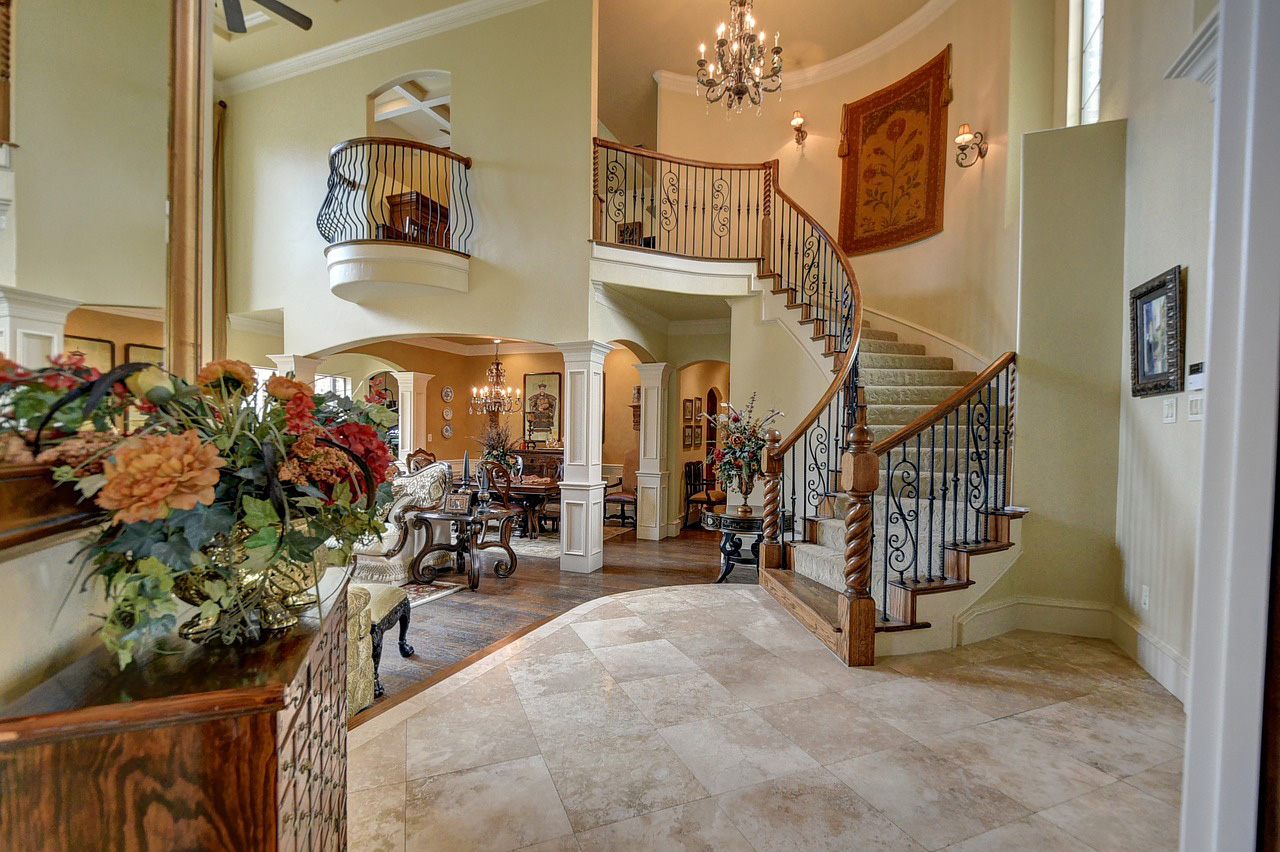 Space
When you are adding such a structure to your home, you seriously need to consider the space you are working with. How much is there to spare in building the stairs? The amount of space offered in certain parts of the home can make or break this decision; you may end up needing to put the stairs in a completely different area than you initially were planning on. So be prepared to work with what you got or be ready to expand your home in order to accommodate the stairs. Spiral staircases are a good option if you need to conserve space.
Interior design style of your home
We kind of brushed on this above, but it really is a very important part of this process. Think about the overall look of your home. You can always opt for a very basic staircase that will blend in with almost any type of decor. If you have a home that is contemporary in style, opting for stairs that appear to be floating, or perhaps some stairs that are made of a metal and glass would be best. Or maybe you want a grander looking staircase adorned with paints and moldings? Your options here are rather endless.
Budget
This is something that needs to be considered right off the bat. Building a staircase is not a cheap thing to do, so you need to be sure you are actually prepared to set out on the project in the way you want. Nothing is worse than starting a renovation and not being able to finish it due to lack of funds. And if it is something that can simply not wait, you could always start with a simple structure that can be altered and bettered along the way.
Storage
Your staircase is an excellent opportunity to create some good storage space, or a nook for your wizard nephew to live in. You can go very simple with it and create one larger area to store your coats or other larger pieces of clothing or shoes. You can take it up a notch and include a bookshelf on the side of the staircase (we personally love this look), making more opportunity to decorate as well.
Safety
You need to take into consideration who is actually going to be using this staircase, and what options are most safe for them. If you have elderly people or children using the staircase, be sure you include handrails; avoiding any kind of slippery surface on the stairs is also very important here. This is a simple thing to take care of really, and even if you are building for safety you still are able to build for design.
So enjoy your new project, adding or renovating a staircase is always a wonderful addition to every house, and so much can be done with it!