Making enough money to afford a luxury property is one of the biggest blessings in the world. But, if you are buying an upmarket property for the first time in your life, you may need guiding help to make sure you are getting the best amount of value for the money you're spending.
And while many brokers won't work on your side, we thought it was the perfect opportunity to share our know-how and experience on the matter.
In this article, you won't read about the typical "look for water damage" or "make sure the kitchen appliances are a good brand". In luxury properties, all of this will be dealt with. You will have the fancy brand appliances, the beautiful floors, and the well thought out layout of your villa. Read on, to better understand how to make sure you're spending your money on the right property.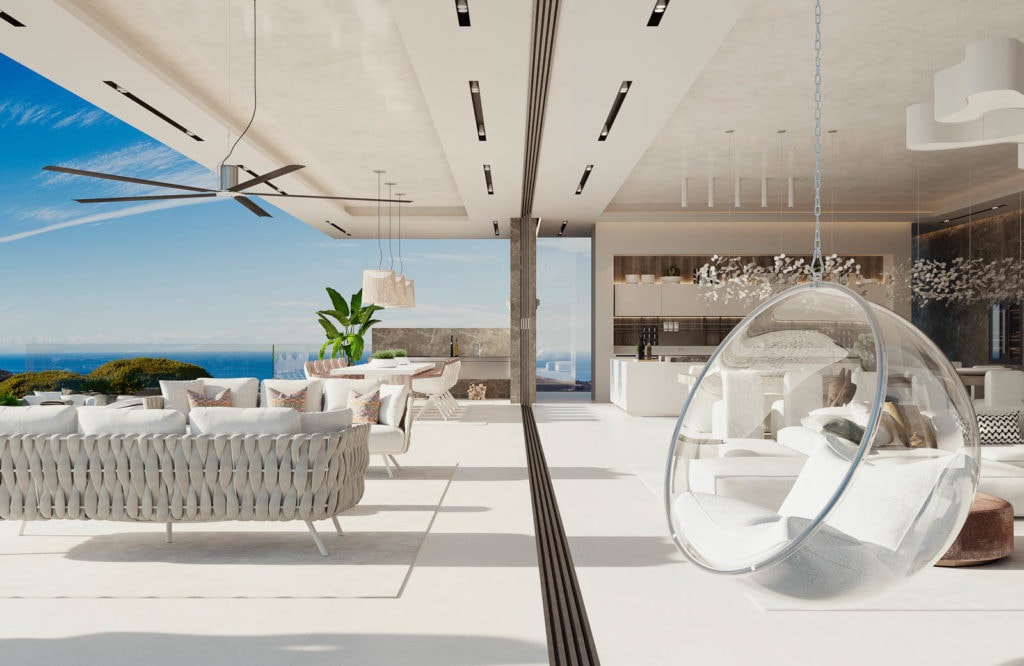 Location is by far one of the most important things that you should consider when looking for a new luxury villa
Now, let's be honest, location is by far the biggest factor when it comes to buying property. Luxury property in the Costa del Sol and those in close proximity to  New York may have quite the same built quality, but the whole vibe of the property will be different because of where they're situated.
One will be in the middle of a megapolis, surrounded by sound pollution, while the other will be situated next to the sea, providing year-round warm weather and sunshine.
When you're choosing a place to buy a luxury property, you have to make sure that the location you've chosen is actually worth the money.
Security should be on point, especially when you are spending a lot of money in a villa
When you're spending a lot of money on a villa, you want security to be on point. If that's the first time buying a luxury property, maybe you haven't even put security on the list, so make sure you take it in as a factor.
For instance, you'd want to have restricted or limited access to the villa. When you're paying top dollar for a villa, you want to be sure that everything is safe and secure, and if your kids wander off, you shouldn't be worried.
Moreover, if it's not the place that you're living in, but more like a vacation home, you would want to be sure that someone is keeping an eye on your property and it's secure while you're not there.
It's important to take into consideration the future value of the property and how it's going to increase over time
Finally, you want to make sure that the property you're buying will increase in value with time. After all, one of the biggest advantages of buying a property rather than renting one is that you will make money with time.
The best way to make sure that your investment will be worthwhile and you will see your property increase in value is to take a look at the property market around the area that you're buying in and see how it has performed in the last five to ten years.