Just imagine a secret destination where you and your family could escape that includes everything you could ever dream of. A modern holiday villa that was custom designed just for you. Well, that's what these home owners got when they sought out to build this vacation home.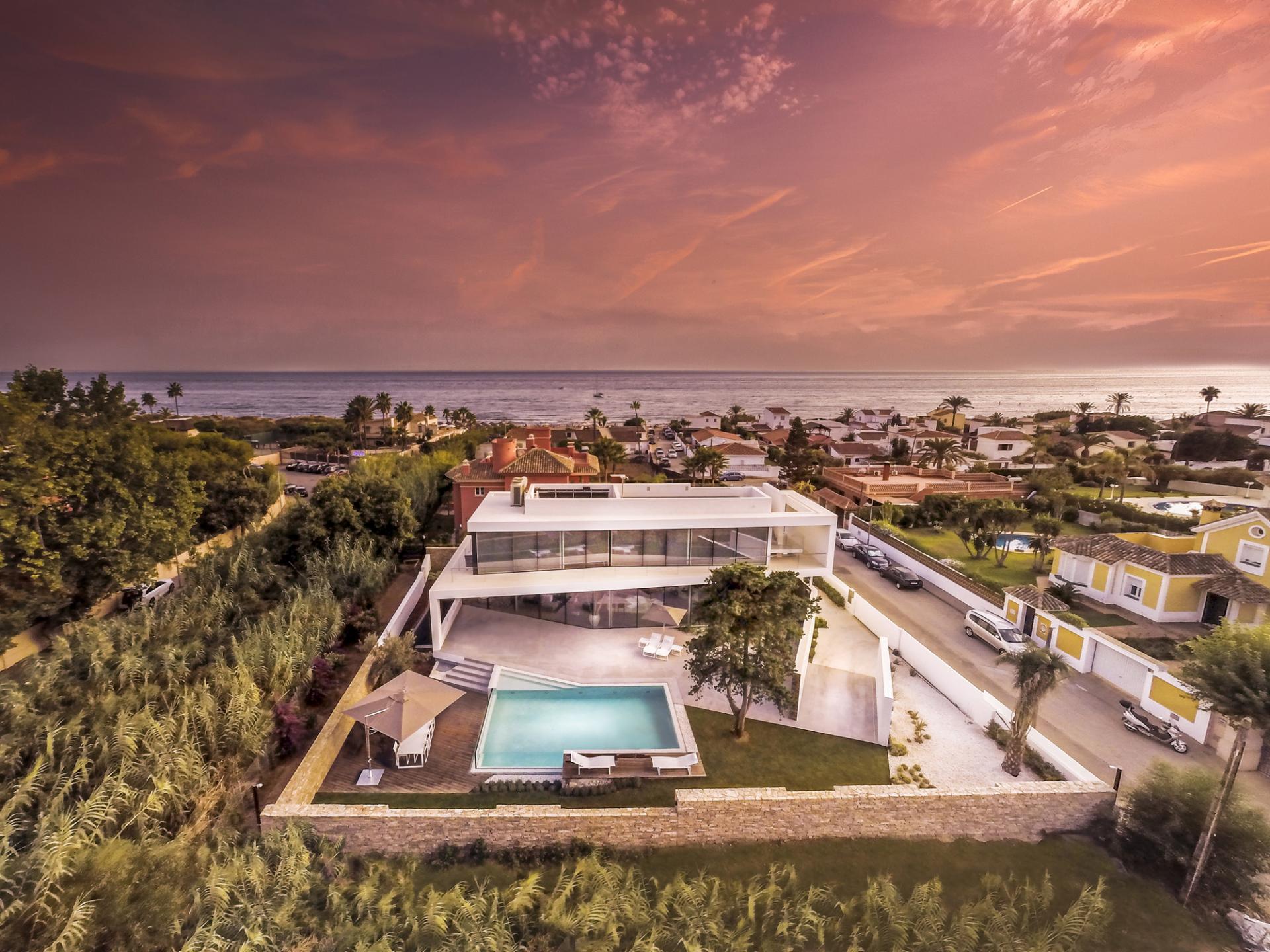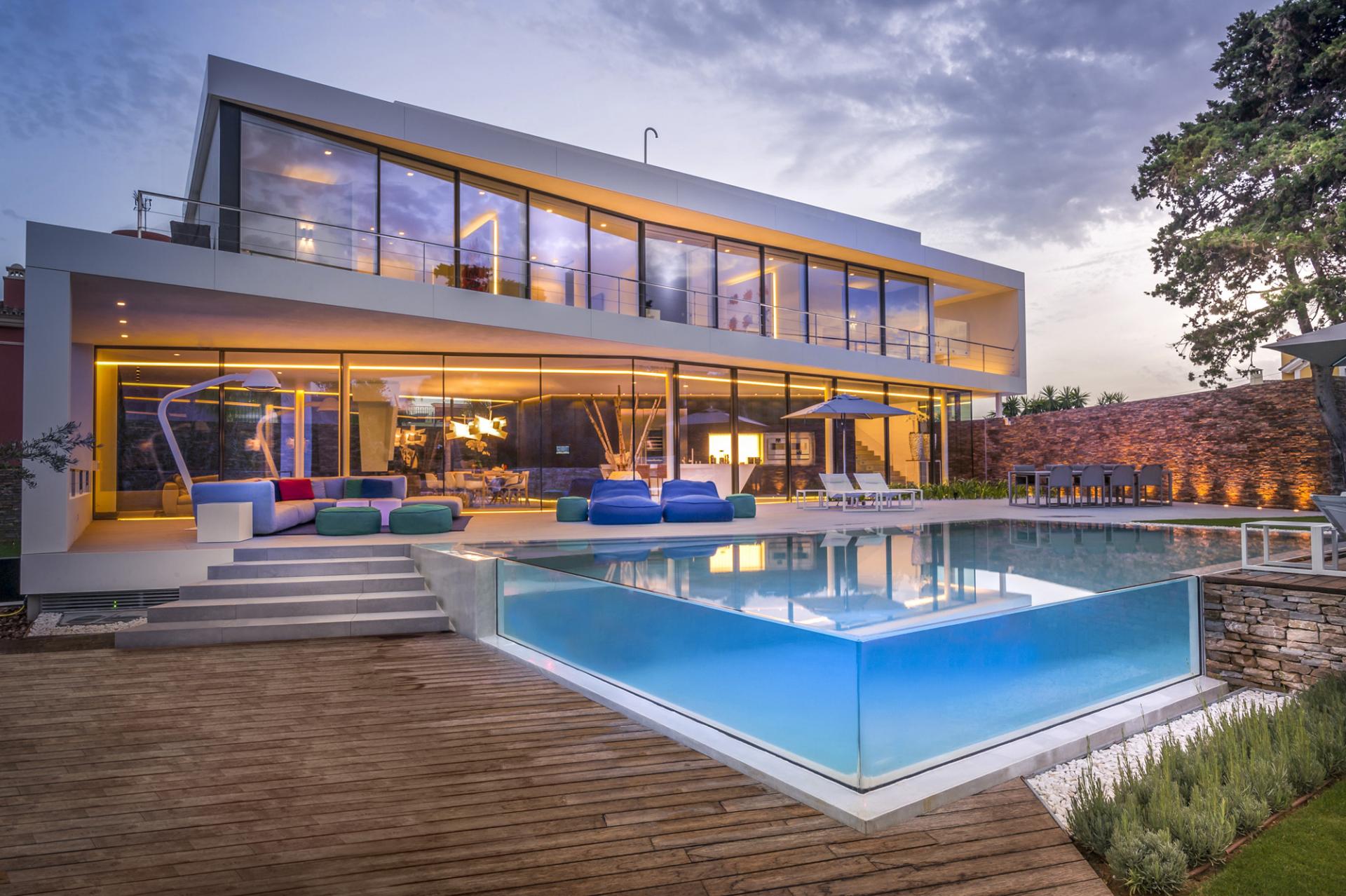 The 620sqm / 6673sqf home consists of two main floors, each offering a hoard of features to comfort and entertain. The design team at 123DV set out to help the home owners achieve their dream of having a gorgeous Mediterranean villa by the sea and the Cool Blue villa was born.
The home itself sits on an entire hectare of land. The side that faces the busy street below appears to be closed off with a solid wall of white stucco. But that's as far as the defensive appearance goes.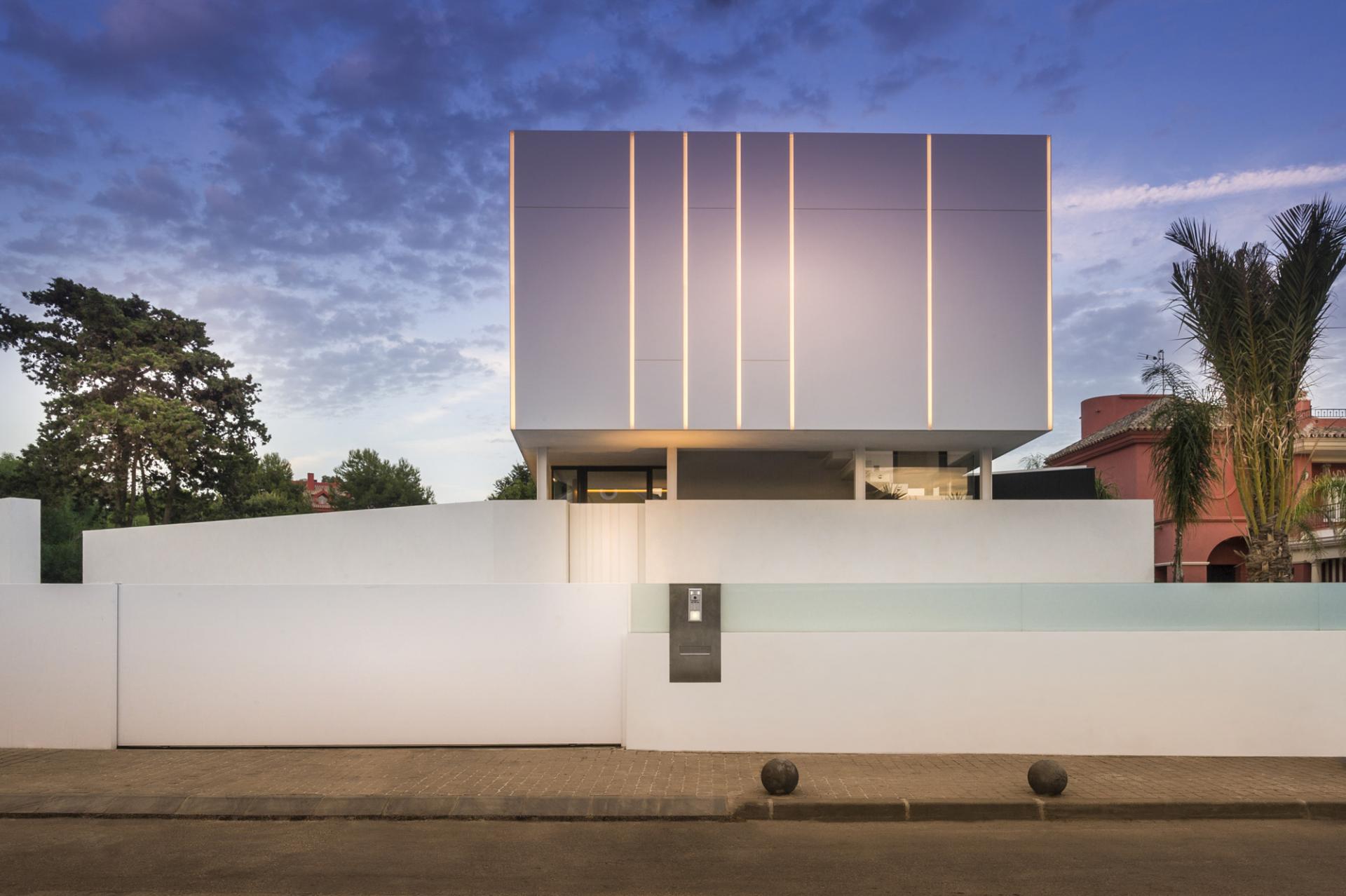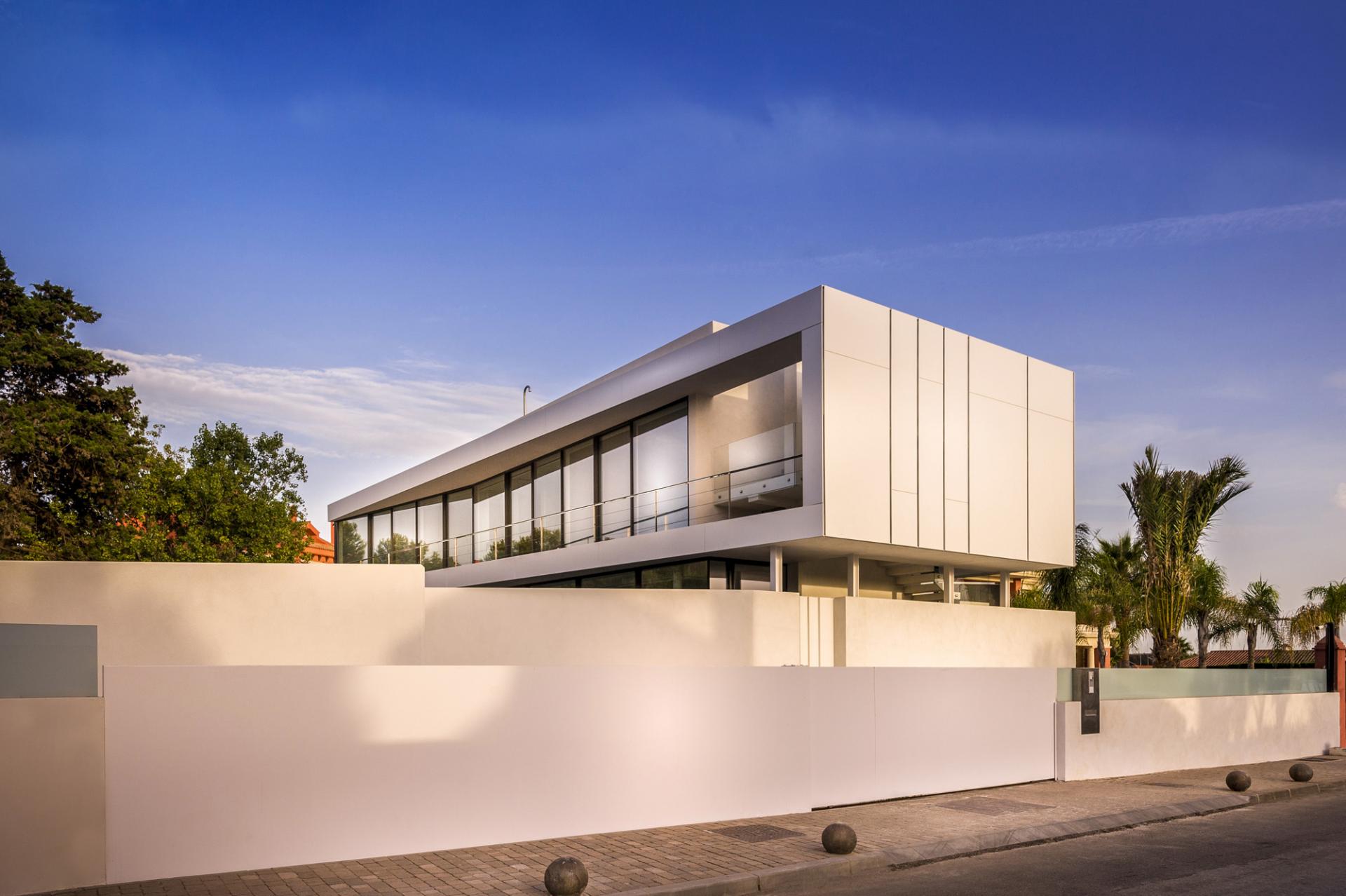 Inside, you're met with a wide open design of floor to ceiling windows and open concept spaces. The beach can be viewed from just about anywhere in the home and creates a different experience from each angle.
The interior is comprised of sharp, geometric designs, even in the shape of the white kitchen island. Cold textures such as smooth stone, tiles, and metal are used throughout. The completely flush white kitchen island is backed by the contrasting black kitchen cabinets and creates a sense of balance in the space.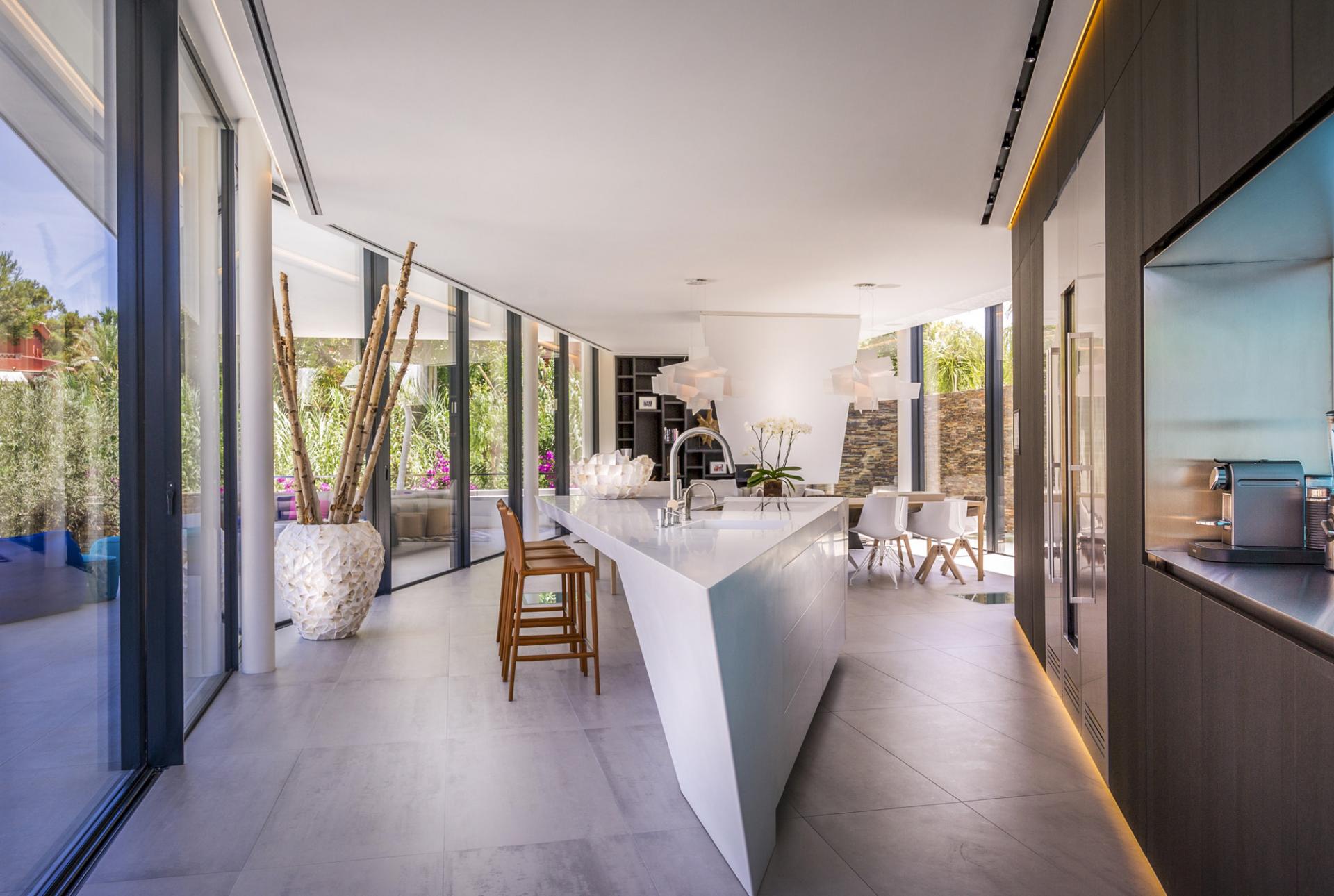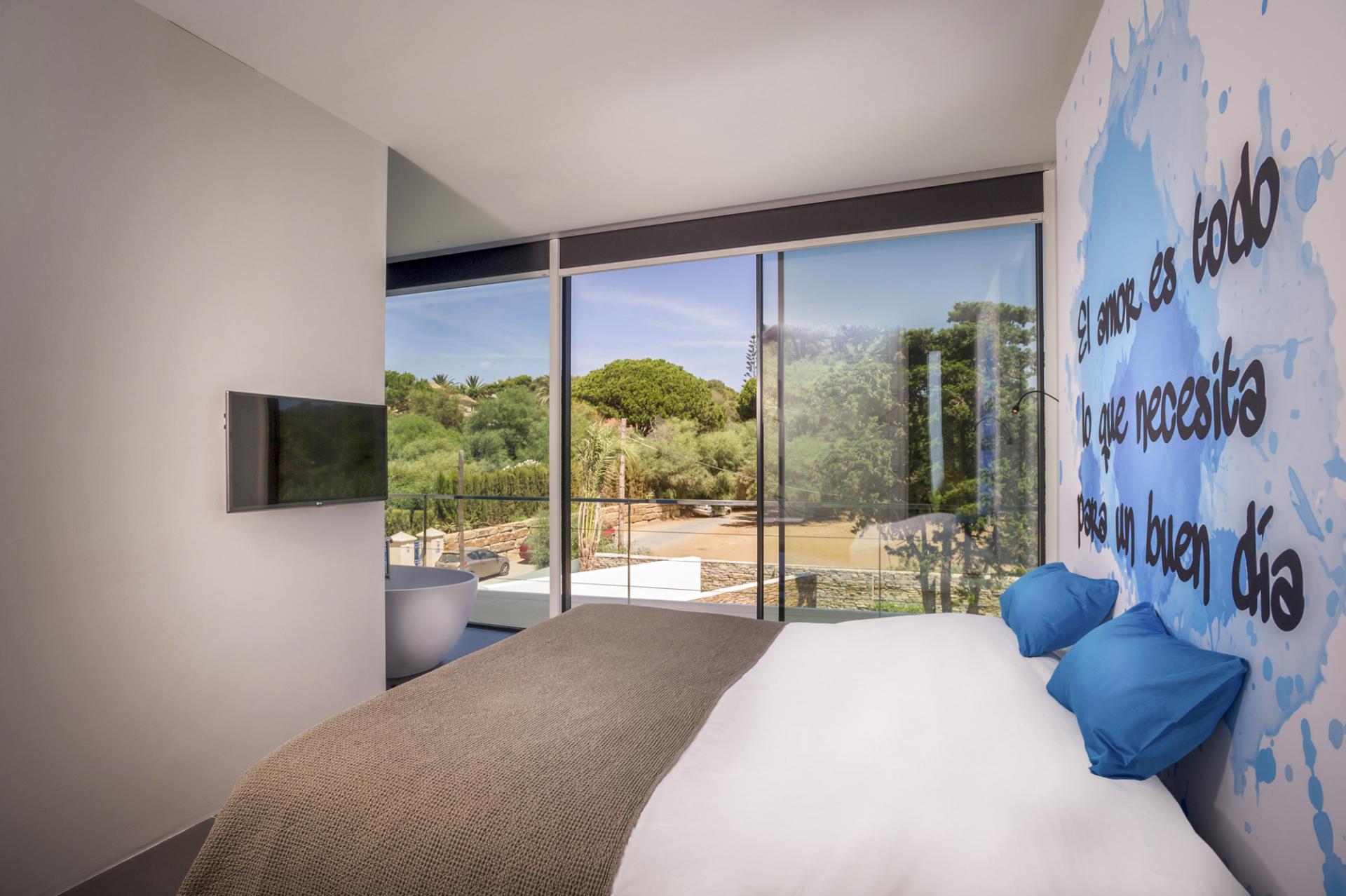 Moving onto the bathroom, you're stepping into a metallic dream. Every inch of the room is coated in some form of the material; the tiny tilework, the double sinks, countertop, and even the hammered metal bathtub that sits off on its own.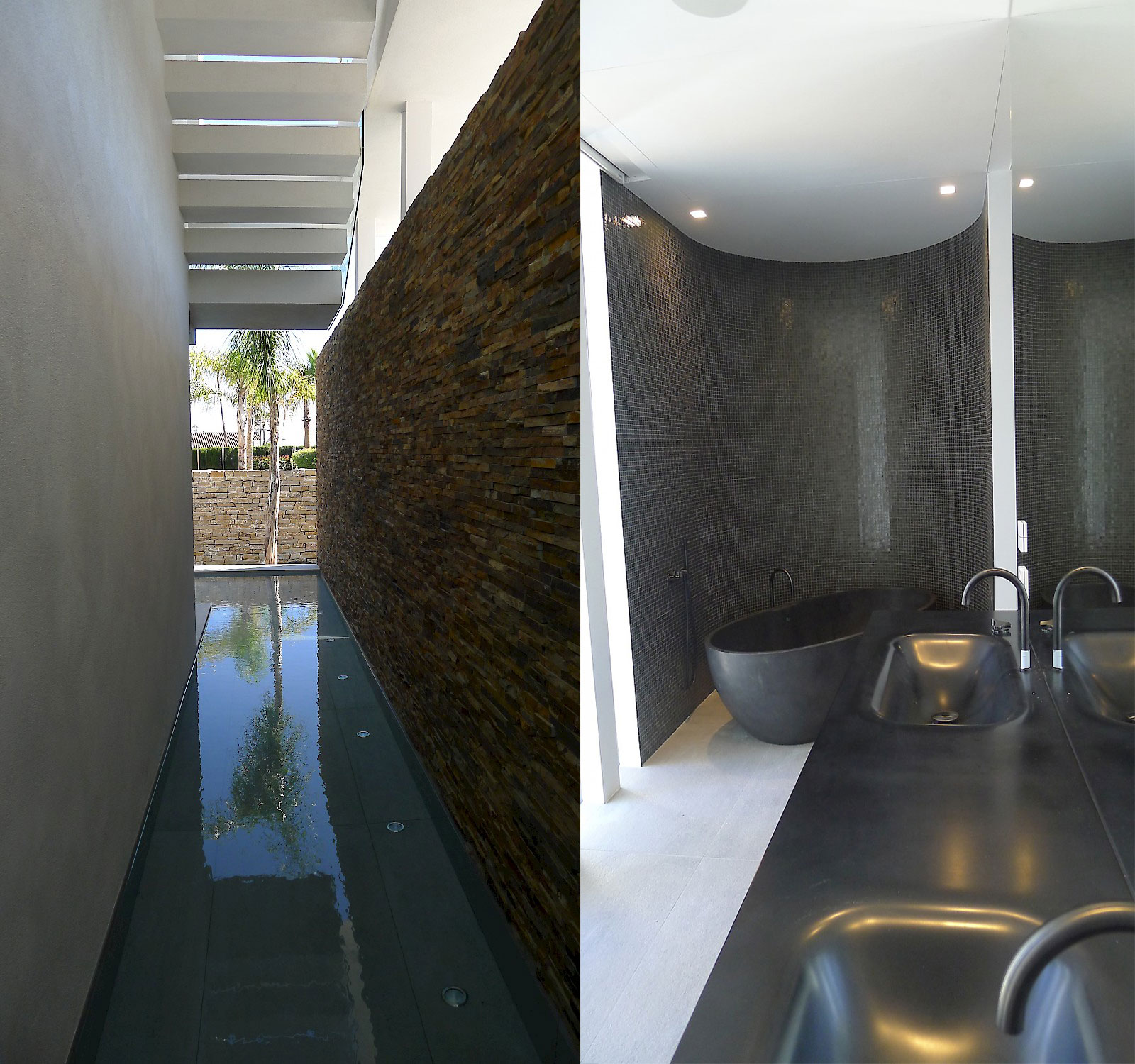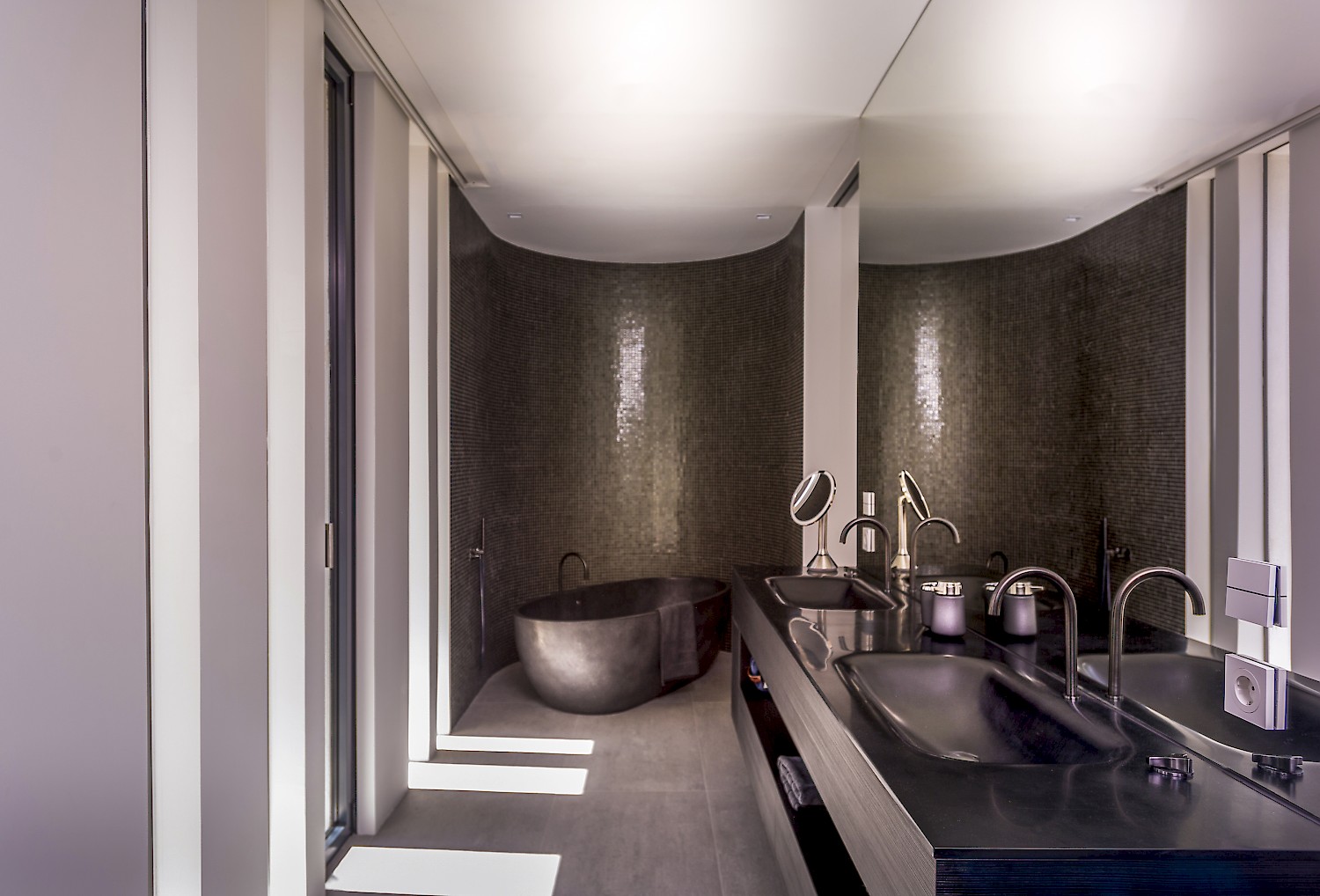 Outside the modern holiday villa is a raised infinity pool that appears as a solid block of water. No metal framing was used in its construction, and the result is a rectangular blue gem that sits at the heart of the property.