When it comes to envisioning the final look of a brand new or a renovated home, every home-owner has certain expectations, based on the tons of visual information gathered from all kinds of mass media. Nowadays we have high criteria about the homes we want to live in, the premises we have to work in and the environment we wish to relax in. When undertaking a building or a renovation project however, putting together all elements into an aesthetically pleasing composition, and without compromising on functionality at that, is a true challenge for the untrained mind. Therefore, benefiting from the expertise of a professional becomes well justified.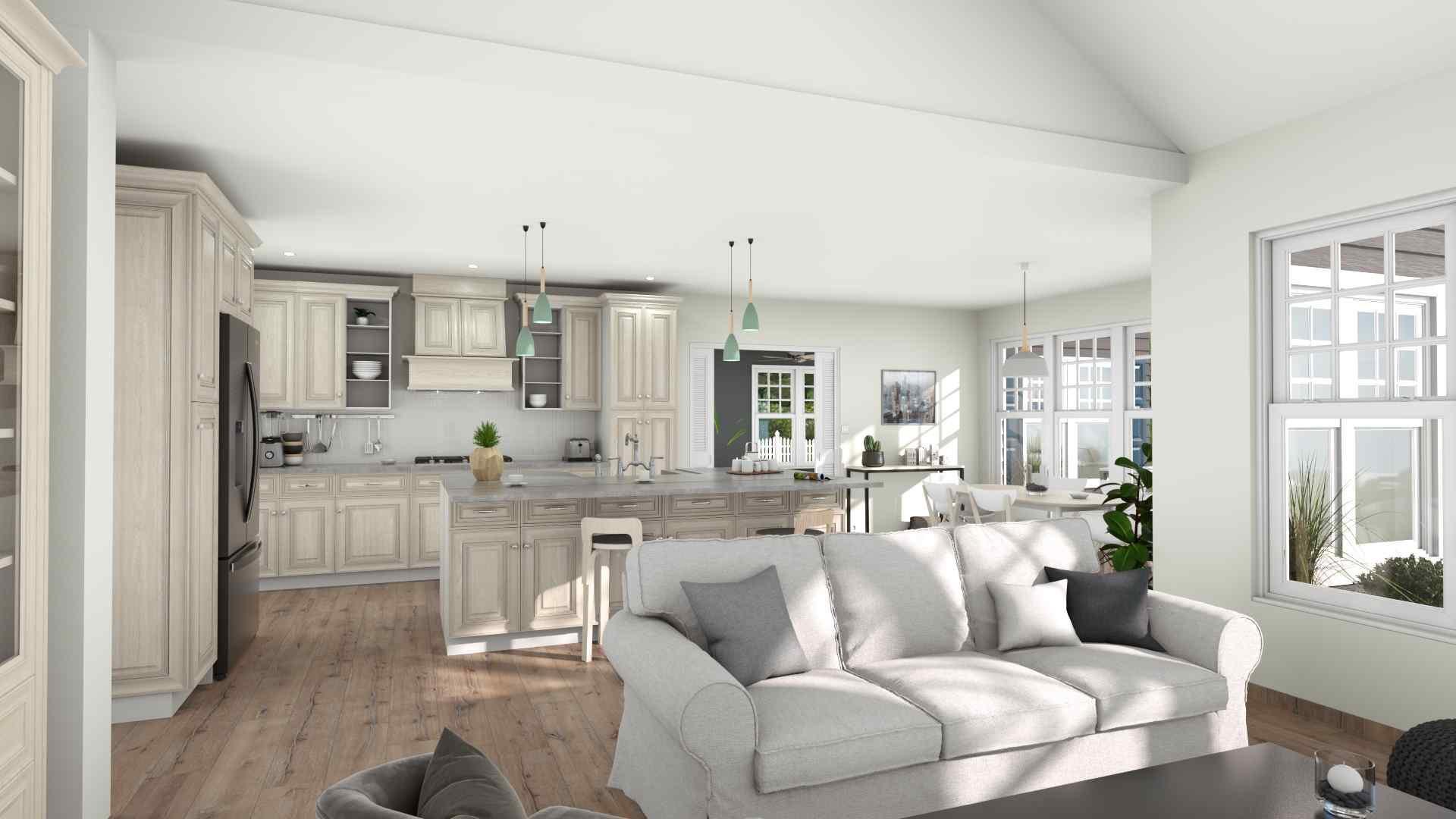 It is the task of an architect and/or an interior designer to help a client "see" their dream property way before the actual construction works have started. For decades, this "look into the future" has been limited to 2D drawings and plans that made no much sense to the clients and often even to the developers, contractors and investors involved in the later stages of the implementation of the project. Interior design style and decoration would be rendered through just a few sketches and samples of colors, textures and patterns, making it almost impossible for anyone but the designer to actually understand what the new property would really look like. Not to mention the tedious and time-consuming efforts professionals had to make in order to provide the client with as clear vision of the overall layout and design, as possible, in which they would often fail. This used to lead to the bitter experience of serious misunderstandings, unexpected problems and disappointing end results for both sides.
All that changed drastically when we stepped into the digitalized era! Nowadays, everyone involved in a new building or renovation project can benefit from the achievements of the contemporary advanced technologies. 3D visualization has revolutionized the industry and now architects and interior designers are able to show their clients a realistic image of what their property will look like both, outside and inside, to the smallest detail. Easy-to-use software, like Cedreo, provide professionals with unlimited opportunities for communicating their spatial and design vision in a comprehensive way, and the property-owners with the freedom to actively participate, make last minute changes and introduce their personal touch into the design.
Here are a few key points on how 3D interior visualization and architectural 3D rendering can help both, professionals and home-owners to optimize their building and renovation projects:
Easier and less time-consuming design process
Drawing architectural layout and floor plans has never been easier! Using the extensive library of tools provided by the dedicated softwares, professionals can, among many other options:
draw a floor plan intuitively and get a professional drawing;
select wall dimensions;
add roofing, doorways, wall openings and windows in just few clicks;
show basement, garage, and split-level structures;
design the exterior landscape;
resize, duplicate and mirror plans;
automatically apply one element into multiple positions;
easily change and customize the size, orientation, geometry, shape, design and even the color of each element, to satisfy the client's requirements and tastes;
add symbols, colors and tags on the floor plan drawings; … etc.
The best thing is that any 2D drawing can be turned into a 3D visualization in a click! It allows you to "walk" around the property, as well as different viewing angles to get the best idea of the structural layout.
3D visualization provides also professionally developed documentation, including detailed 2D blueprints and plans, that can be immediately put into use. These allow the investors to plan every stage of the project to the detail, and engineers and contractors to start working on the implementation of the project.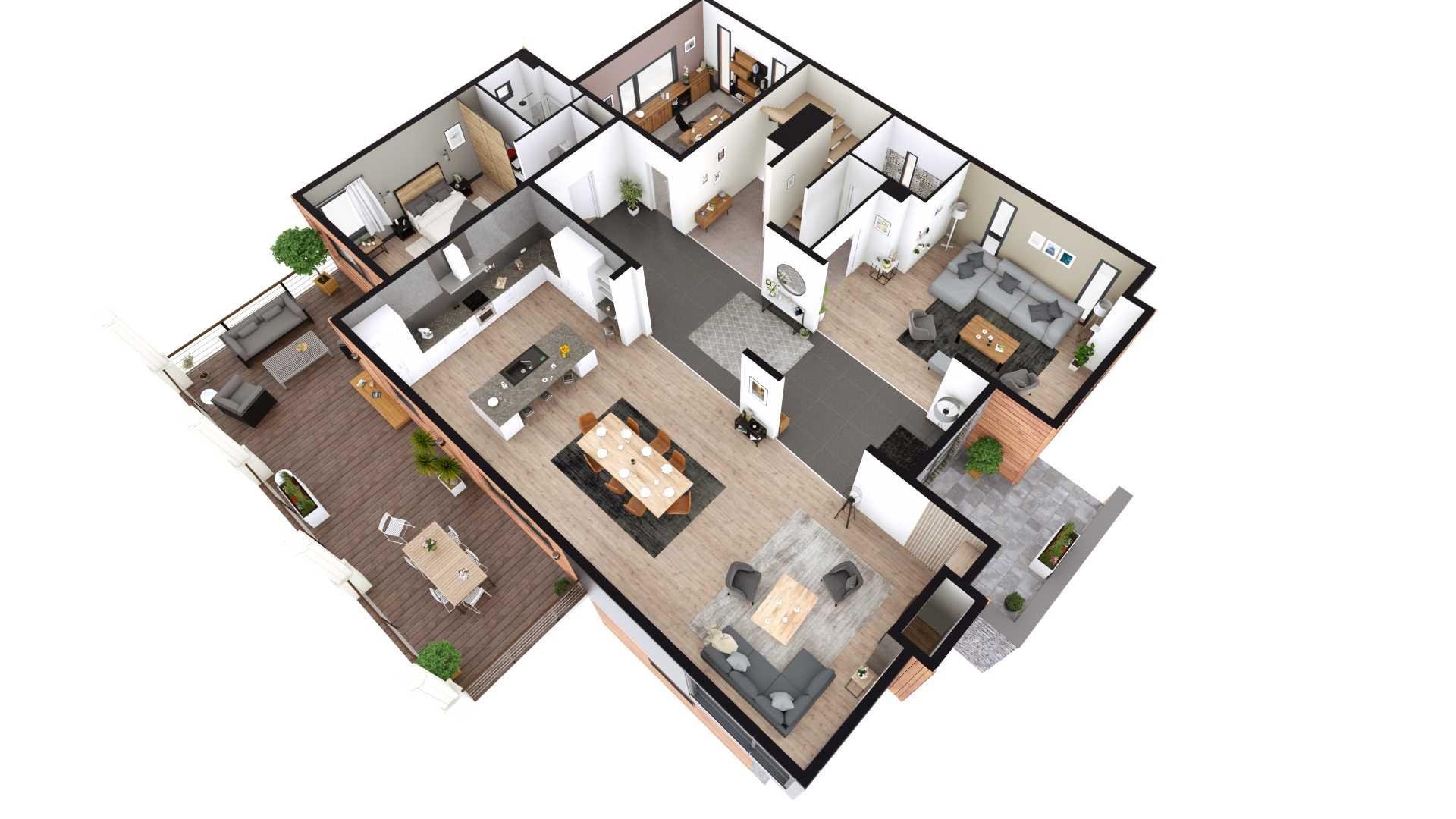 A photorealistic interior design
Even with a single room, planning the interior design can be a challenge. An untrained mind cannot arrange perfectly together the otherwise carefully chosen separate elements, and cannot realistically visualize their size or best location in the space available so as to achieve the desired effect. 3D intuitive interior design softwares, however can do the job as easily as playing a child's game. With a 3D interior design software, you can:
choose furniture pieces and move them around as it pleases you, getting the clear idea on how and where they'd fit best;
select colors, materials and textures;
choose matching lighting and even turn them "on and off";
"walk" around the rooms and see for yourself how interior design elements interact between spaces and how they showcase the design style;
show details from different perspectives;
create different ambiances – daylight or sunset, with shadows and light leaks;
personalize the décor with favorite decoration items …. etc.
After every interior design element has been specified and decided upon, comes the time for the real fun. Shopping! With the 3D interior design project at hand, the property-owners will now be able to avoid buying unnecessary items that would not fit in the available spaces or match the interior design style, will know what goes exactly where, which materials, textures and colors to choose … Because they have already "visited" their future property and they have "seen" how it all looks.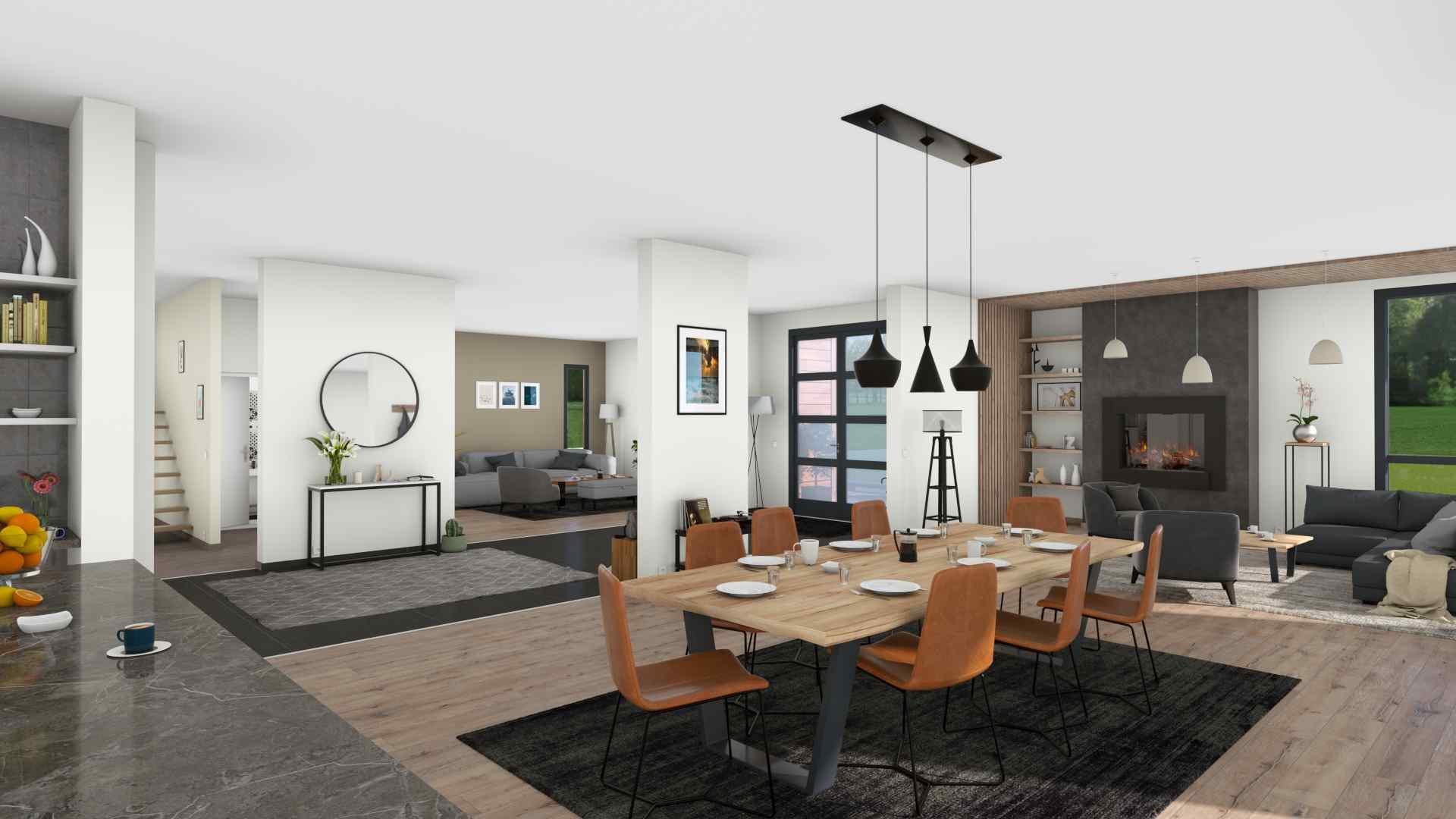 Easy to streamline and optimize sales process
Digitalized 3D rendering softwares provide multiple options to optimize the business process and increase sales. Such apps allow professionals to:
import and quickly adapt past projects into a new design;
create as many reusable project templates, as needed;
share project details with the team;
avoid outsourcing conceptual designs;
communicate with clients in a faster and more efficient way;
speed-up sales and better coordinate the design-budget organization;
help and encourage buyers to take decisions faster…. etc.
3D visualization and rendering have proved to be the ultimate tools for the development of architecture and interior design industry. They provide the best options for professionals to most effectively communicate their ideas with the clients, while these, on the other hand, can get a realistic view of their property after the project has been finished and be able to actually participate in the process.