Do you already have an idea about what a cabin should look like? Well, you may want to change your perspective when checking out this unique design!
This cabin, made in Sweden, is a creation of the architect Rahel Belatchew Lerdell. The Swedish company that premiered the creative cabin design, called Jabo, showcased its name as Steps 15. You might want to think twice about underestimating this multi-purpose home! The name of this cabin gives a hint to the nifty exterior staircase that is one of its main features, as well as the portable kitchen.
But first, let's start with where the exterior flight of steps brings us to. We are introduced to a captivating oasis on top of the house, complete with planters and sleek leisure chairs that add a fun splash of color to the wood frame of this creative cabin design. Take a brief moment to breath in the air from up here and gaze at the sky!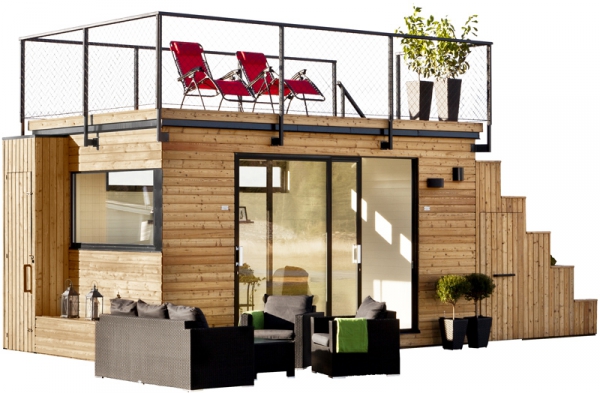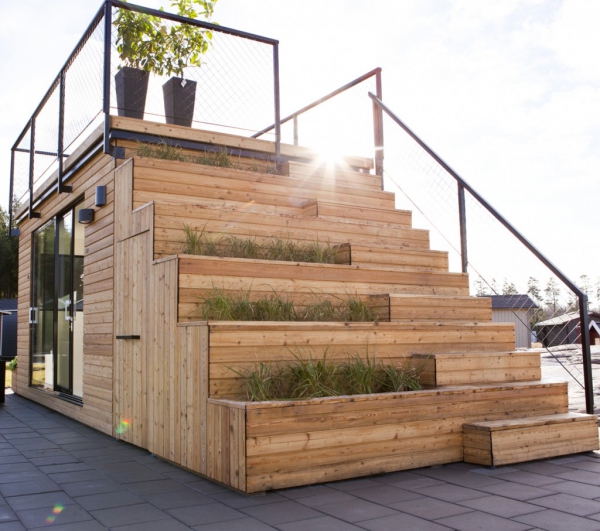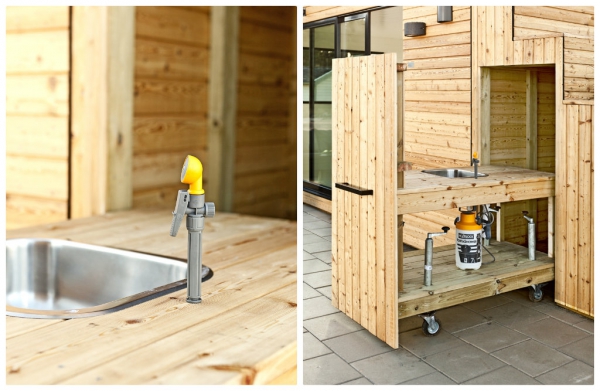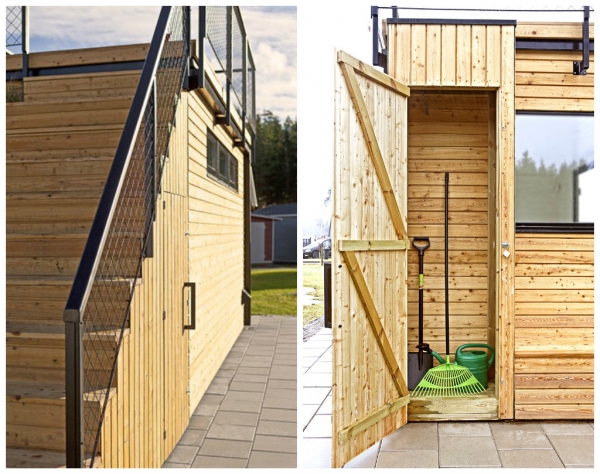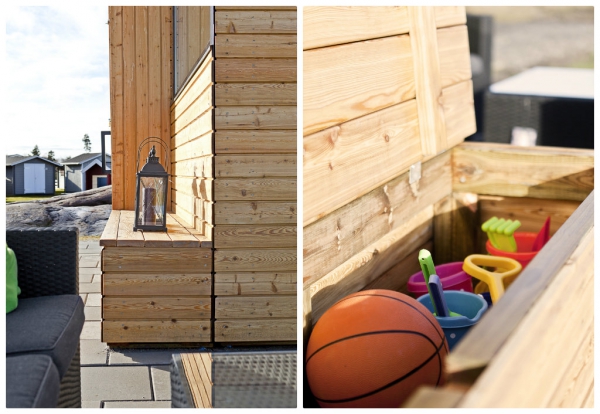 As you come down the stairs and take a walk around the cabin, you will notice that this creative cabin design left a little room to include some storage space where you may need it most. The bench may look like just a nice place to sit, but it also functions as additional storage as well! Another little stroll to the other side of the cabin will reveal a pop-out kitchen suitable for all your outdoor cooking needs. Bringing out some furniture really helps to create a lovely open-air atmosphere for your guests. When we take a quick look on the inside of this creative cabin design, we are welcomed with a very contemporary feel with neutral yet cool colors that will tempt you to open up its complimenting sliding doors and venture out into the unknown, known as your backyard.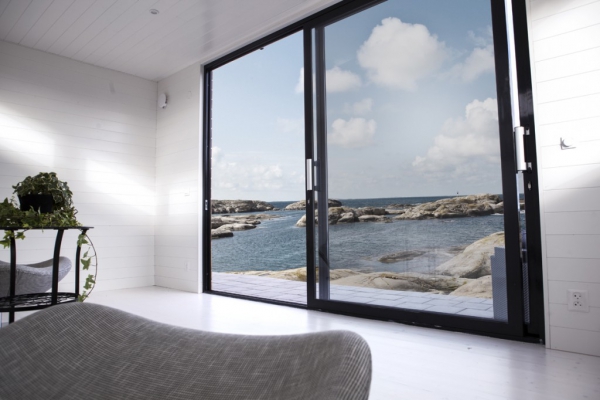 This home is just full of surprises at every corner, isn't it? With the ingenuity of condensed storage spaces, a mobile kitchen, and an overall airy feel, this creative cabin design could also function as a place for your in-laws from out of town to stay for a weekend, or just a place where you choose to host all of your fun events at. The possibilities are endless!