Talk about taking your work home with you. Or is it the other way around in this case? The DoJo Wheel camper and office all in one is as unique as it gets when it comes to office designs. Designers Five AM created the compact work space of this camper office using a mix of inspirations from a Japanese Dojo and Bedouin culture.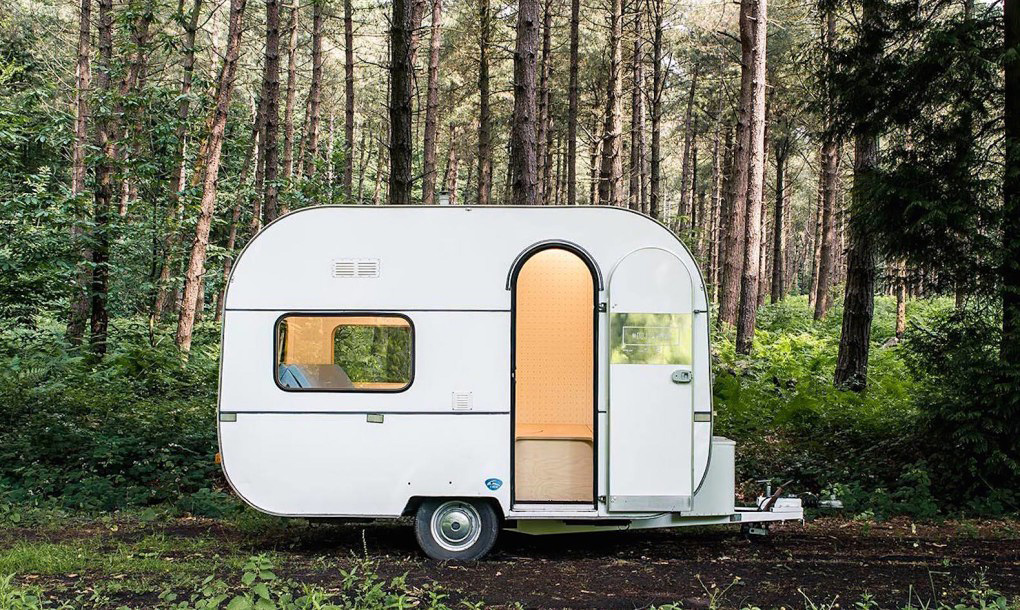 From the outside it appears to be just a tiny mobile trailer. The round curvature of the exterior walls and windows lend to its retro-chic style and can be towed by any vehicle with towing capacity. But inside the camper office we're met with a muted palette of an all-white interior, aside from the natural wood flooring at your feet.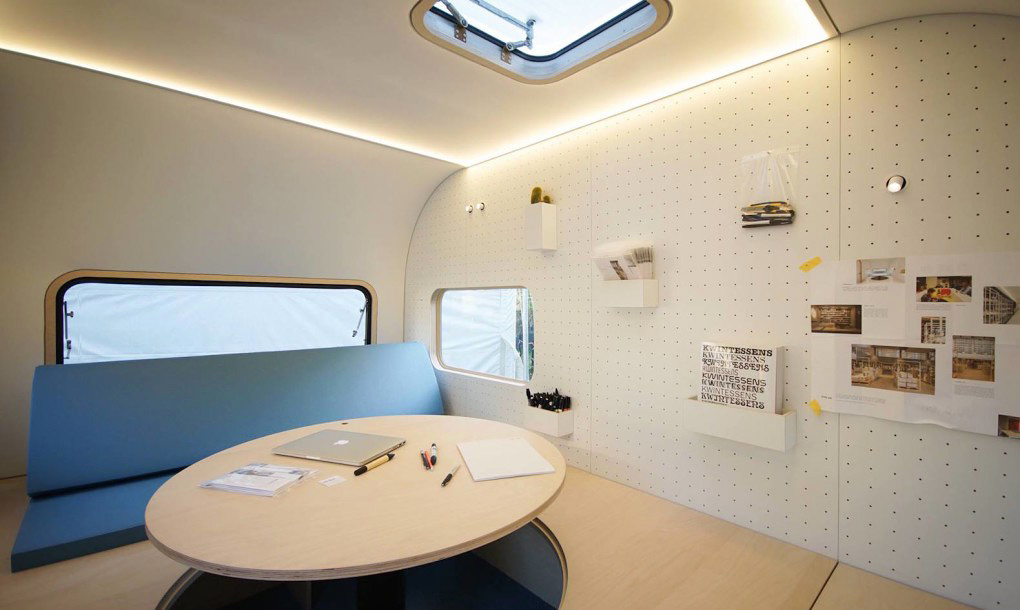 Floor to ceiling peg board walls allow to arrange the shelving in a way that works best for them, while also providing the option to add things like pictures and wall art. By keeping with the all-white interior, the compact portable office really takes advantage of the natural light which pours in from the windows and skylight, giving the space a nice glow. But don't worry, you can continue to work well into the night hours with the recessed LED light strips.
From the natural wood floor comes a circular table that pops up from its flush hiding space and provides the perfect work surface to set up your computer or have a meeting with a client in your mobile office.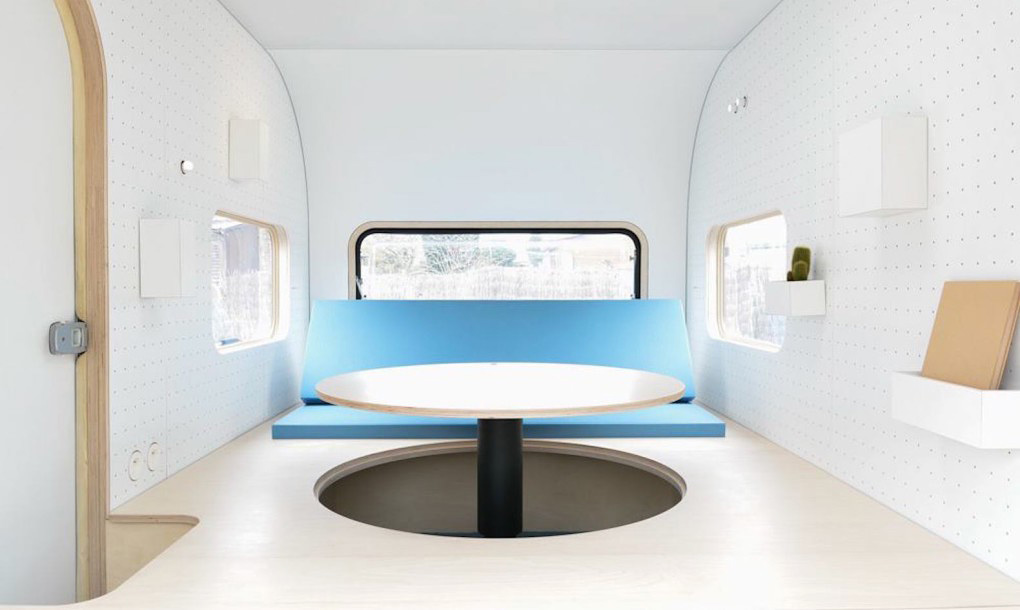 When it's time to rest, simple push the table back down into its recess to restore the floor back to its level scape and unfold the couch into a full sized bed, making it the ultimate transformable office.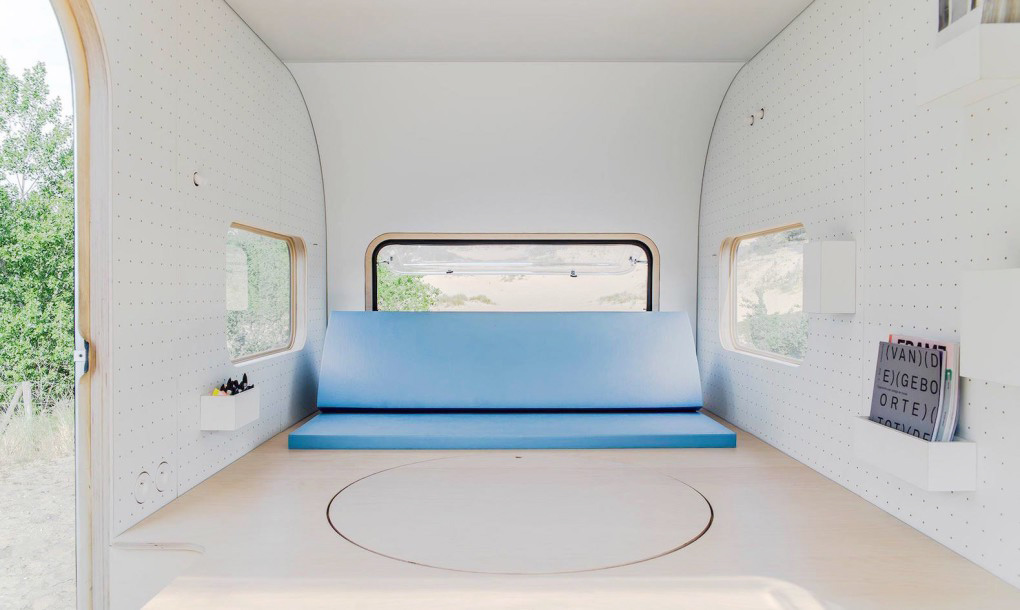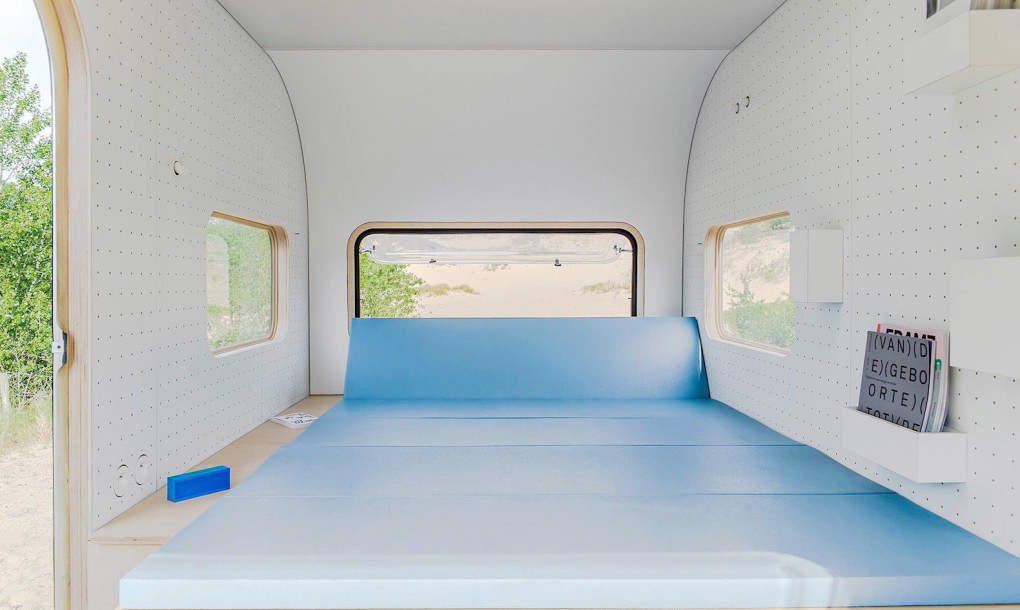 Images found on: Inhabitat