This 350 square meter loft is a great place to relax and spend time with friends. Situated in France, the loft is the work of the design team at Dum Dum Design. The features of this stylish French loft are many and we love the way that the modern lighting can be used to create different looks and atmospheres.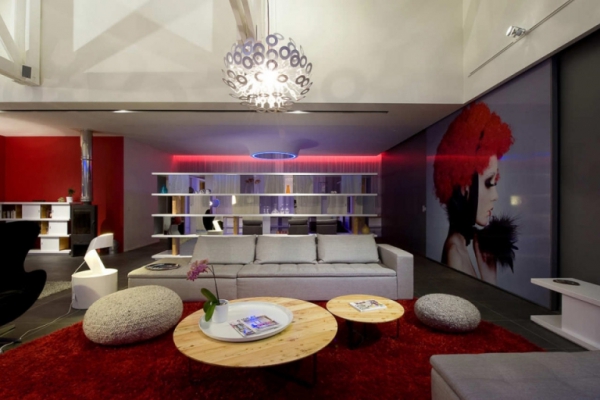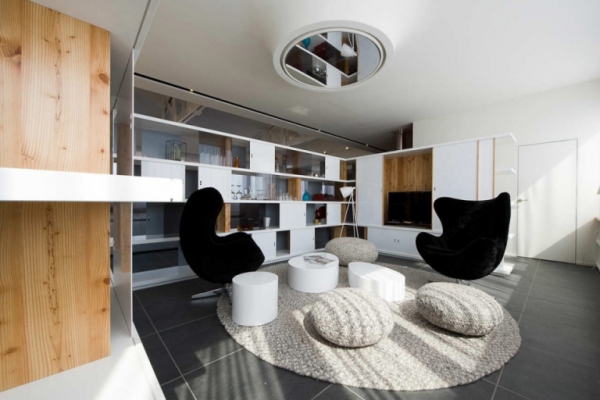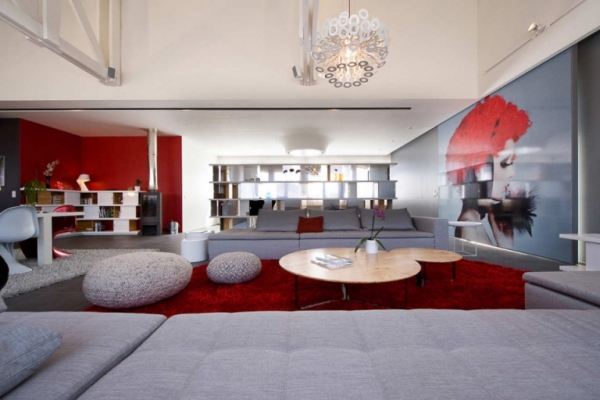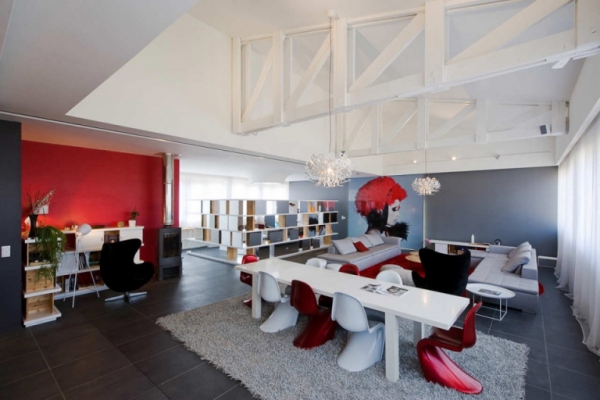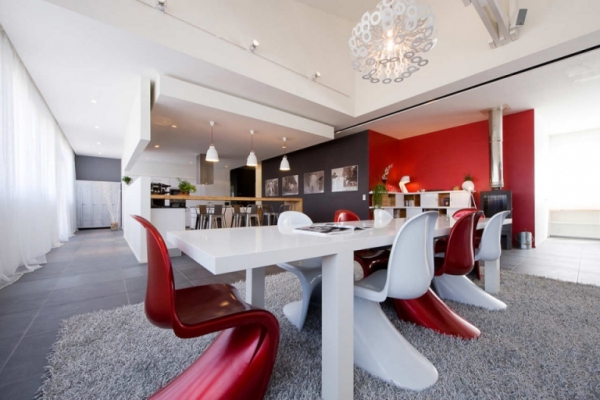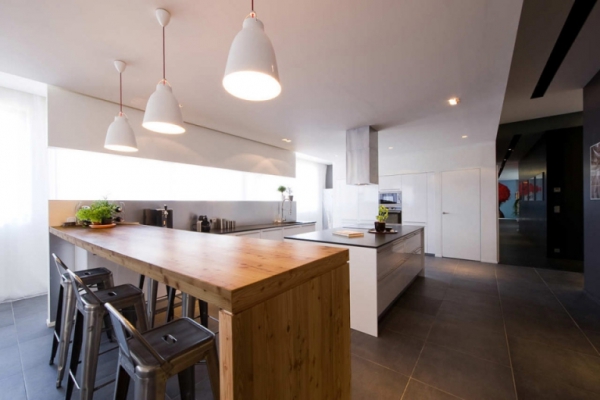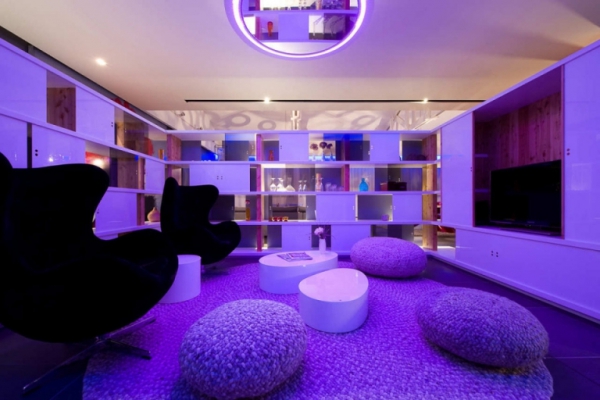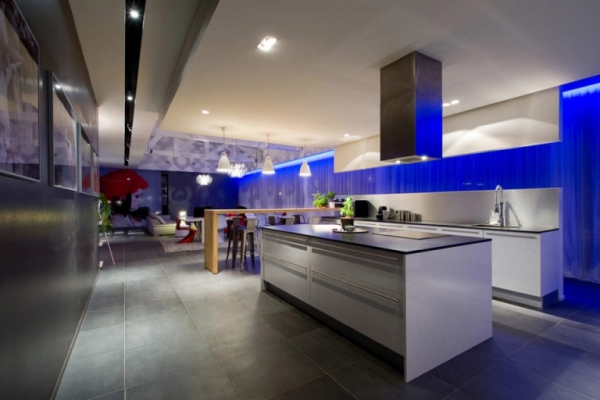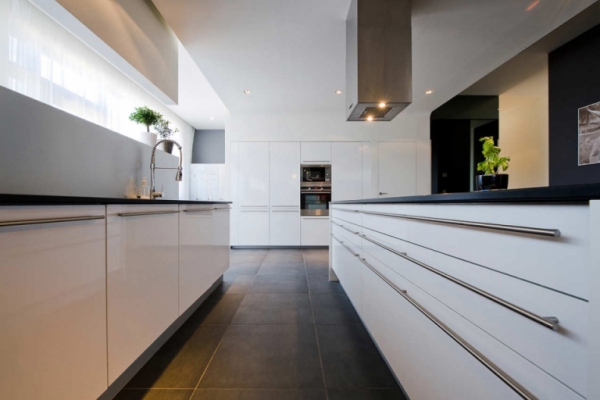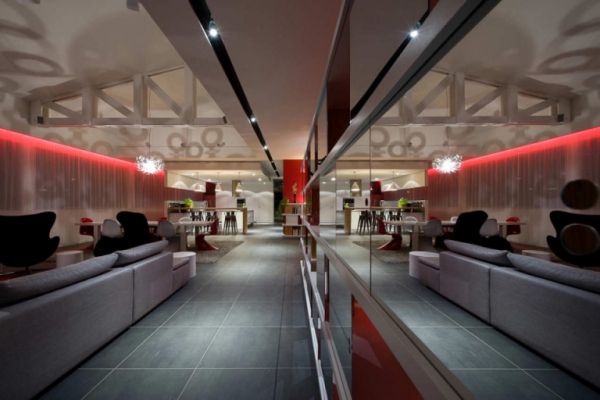 Modern and functional is definitely part of the scheme in this loft, and each room is as pleasant as the next. A large, open plan living space has plenty of space for dining, relaxing and entertaining. With a wood burner to bring in warmth during the colder months, the living area has a high ceiling with exposed beams, large windows and tiled floors. At the far end of this great room you will find a contemporary kitchen with all the necessary appliances and a beautiful wooden breakfast bar.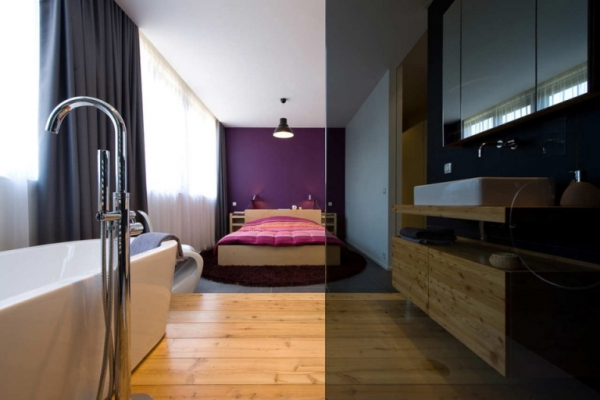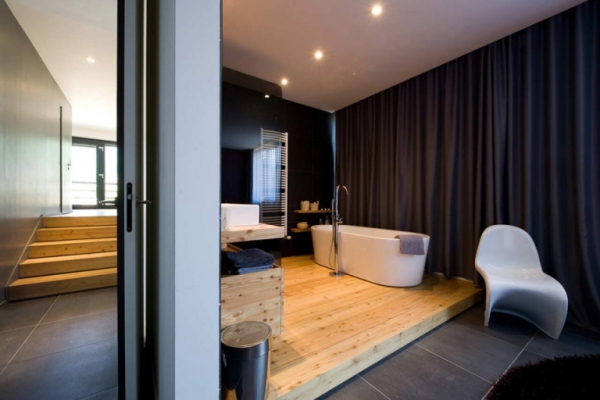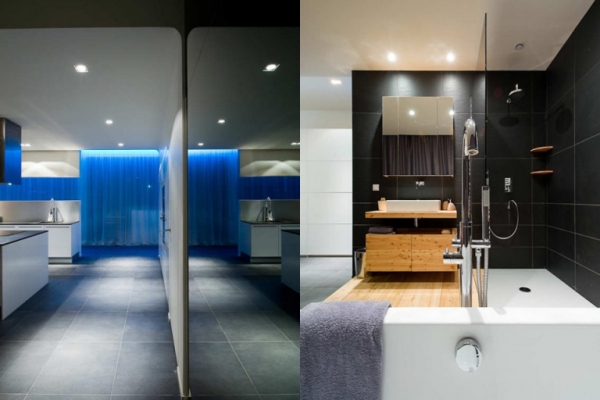 Both the master bedroom and bathroom are shining examples of style and modern taste. We love the stand-alone bath and fully tiled shower area. Accent with natural wood bring these areas to life and enhance the rooms very well. No expense seems to have been spared in the creation of this unique and stylish French loft which we're sure you will love.