Wow! This modern studio is absolutely gorgeous. We don't think we have ever seen a studio with such a sleek and polished design. Gorgeous hardwoods fill this open plan and long luxurious curtains designate the sleeping area and adorn the large windows. This studio is bright, open, and serene, with its abundance of natural light and neutral color palette.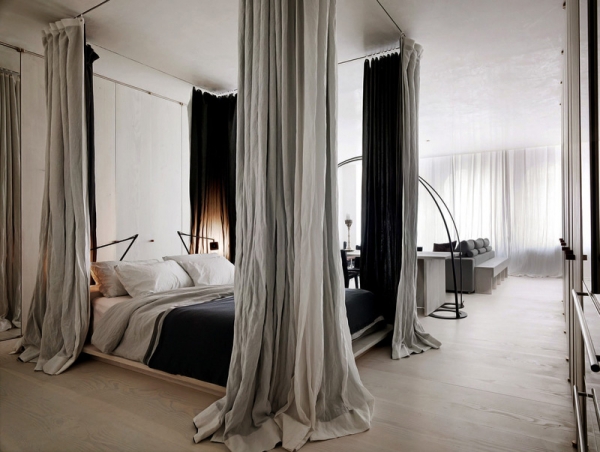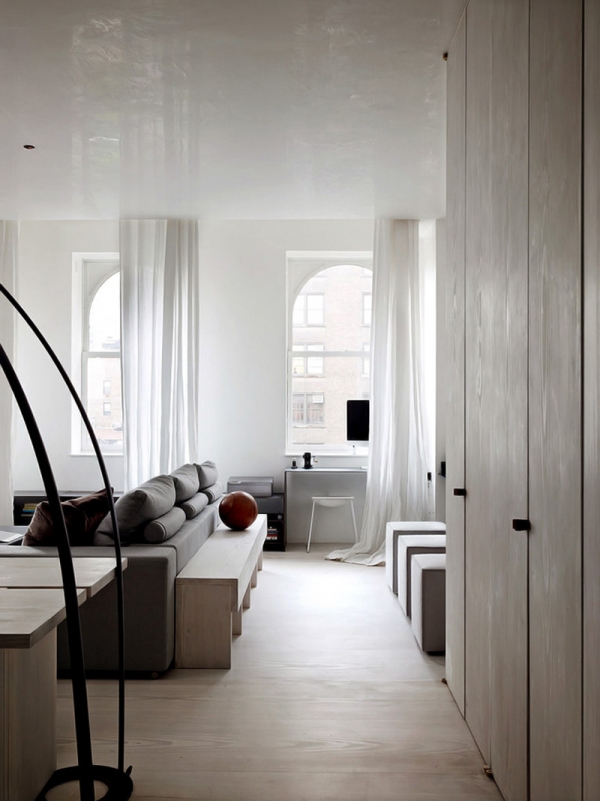 Floor to ceiling built in closets and multiple cabinets provide plenty of storage in this gorgeous home. The storage spaces blend in with the design of this modern studio beautifully. We love how you can barely tell that they're there. The placement of the workspace by the window is positively perfect. The stunning window, the delightful curtain, and the sleek chair and desk, create a polished and picturesque scene.
The leather handles are a creative and minimal touch.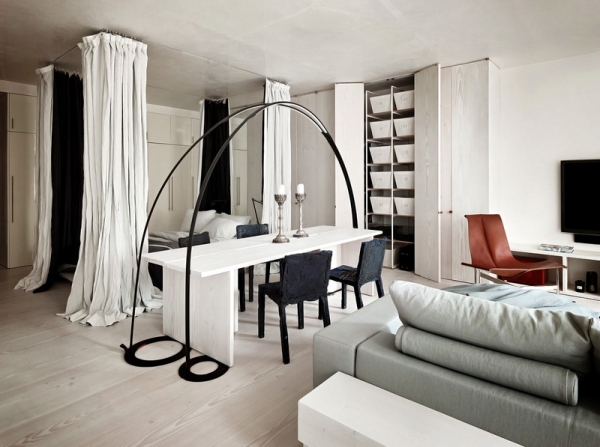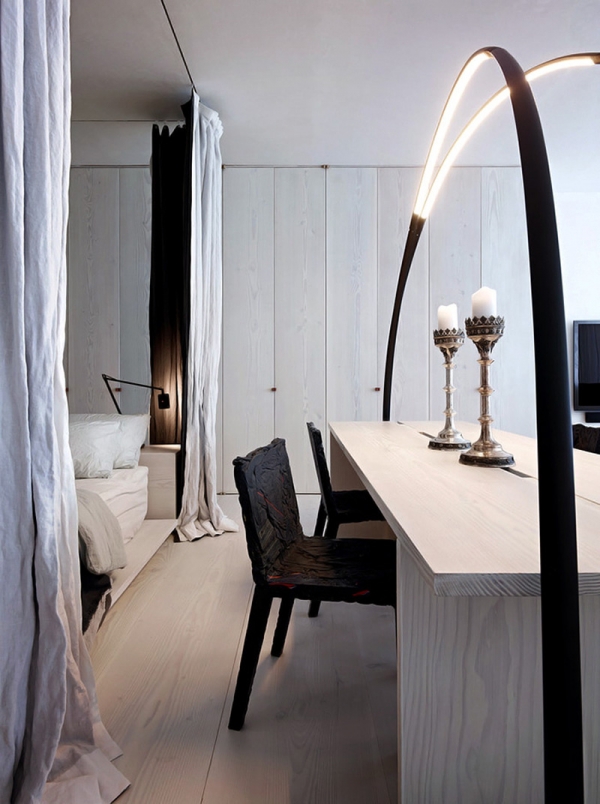 The dining space is absolutely exquisite. The wooden table is surrounded by outstandingly textured black chairs. Ornate candleholders adorn the table, adding a bit of elegance to the minimal design, and a wonderfully modern light travels over the entire area, framing and taking the interior to entirely new heights.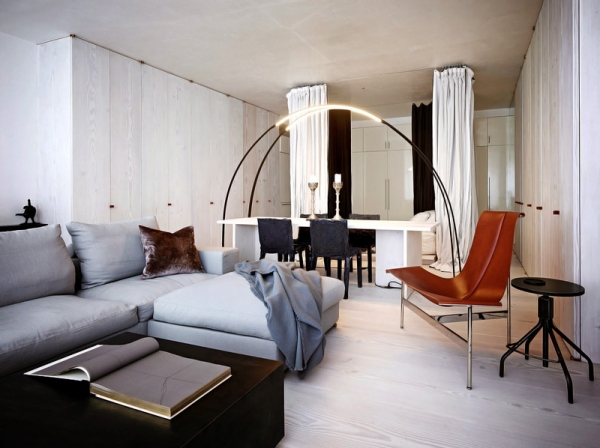 The living room is a comfortable and beautiful space. A comfy sofa and an amazing modern chair provide seating. A dark square table and a dark circular table complete this wonderful design.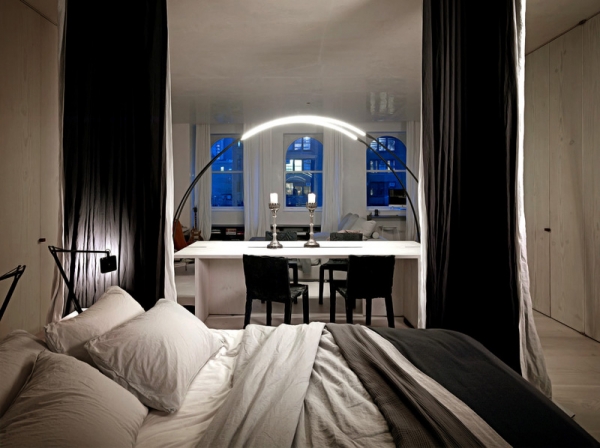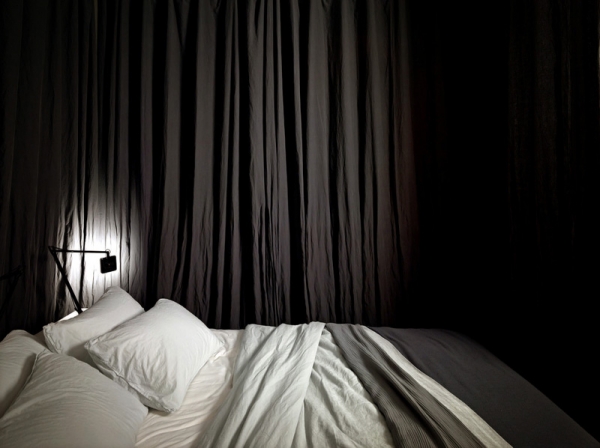 Images found on: 7 Days of Light
This modern studio has a phenomenal sleeping area. Neutrally colored bed sheets cover the comfy bed. The outside curtains are light, maintaining the brightness of the design. The inside curtains are dark, providing a bit of coziness and blocking out the light, making falling asleep and daytime naps a little easier. The dark curtains also ensure that the sleeping area is as private as possible. We adore the relationship between the lighting and the curtains, the light creates a sort of spotlight, enhancing the coziness of the space.
Absolutely phenomenal.