The Edge House, located in Cracow, Poland, liberates its site by translating its character and restraints into a springboard for creativity and design. Deftly approached and articulated by Mobius Architecture, this single family residence carves out 850 square meters of sophisticated living space, embodying the spirit and sensibilities of modern urban architecture.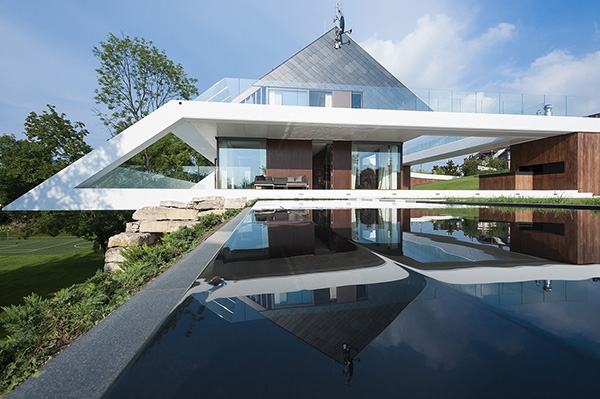 Set amid a mountainous environment, the design adapts local by-laws requiring pitched roofs into a contemporary vocabulary, extending the slanting surfaces to create a quadric-prism form. The design and volume is further defined and influenced by an 8 meter lime rock that knifes across the plot, splitting it into two markedly distinct levels.
The lower level offers complete privacy and is beautiful tapped into to create a transparent interface between the social core and grand outdoors. The upper level, surrounded by neighboring buildings, was modified and separated by artificial banks, replacing fences with form and topography. The built volume here is far more consolidated and opaque in its character and is afforded oblique views into the panoramic surrounds; it accommodates the more private areas of the house and is accompanied by two standalone wings housing the garage and swimming pool.
The finish and treatment of the design is in keeping with modern urban architecture, exploring crisp lines and clear profiles to lend character and definition. Expressed through a rich palette of black schist, copper plates, white frames, warm wood and glass, the design embodies a masculine elegance that impresses itself onto the landscape.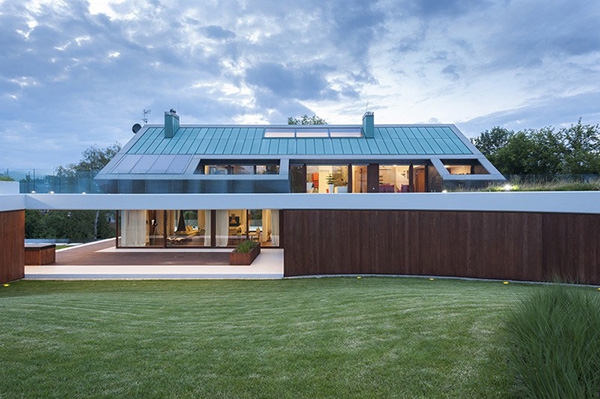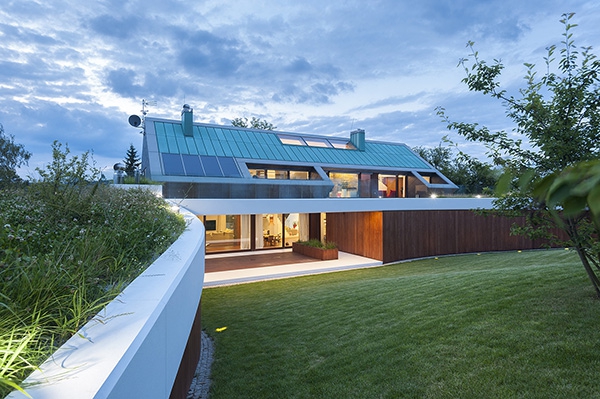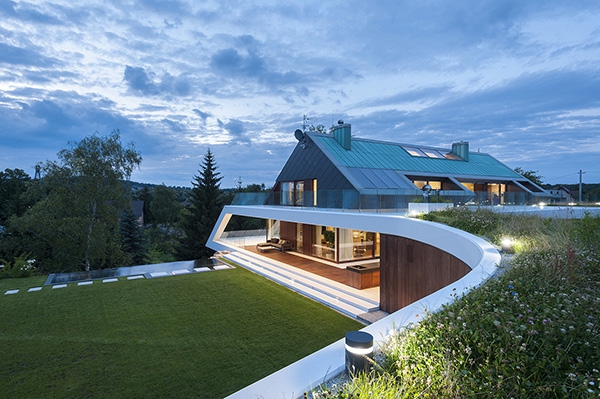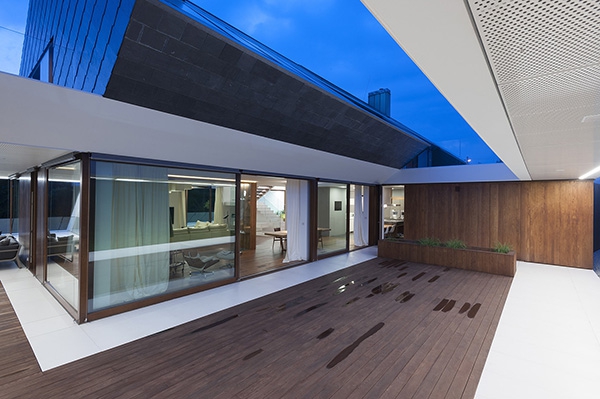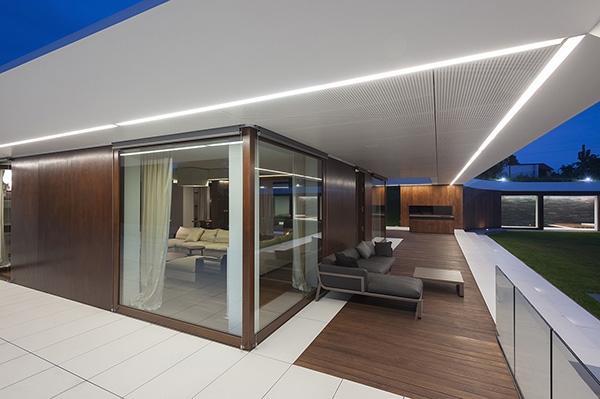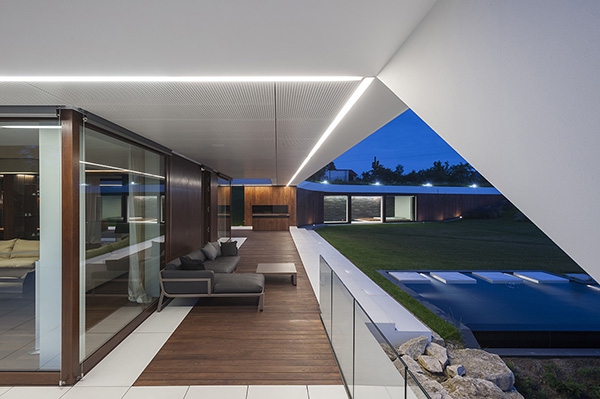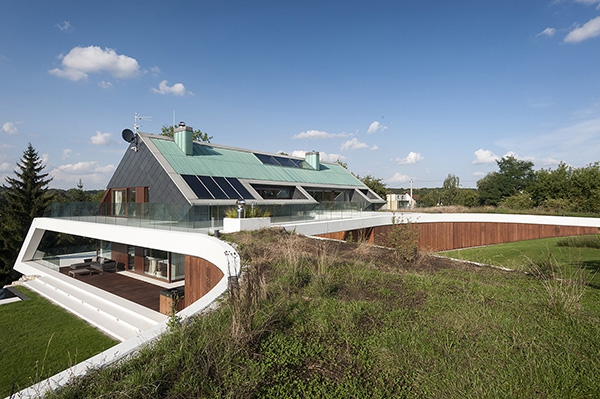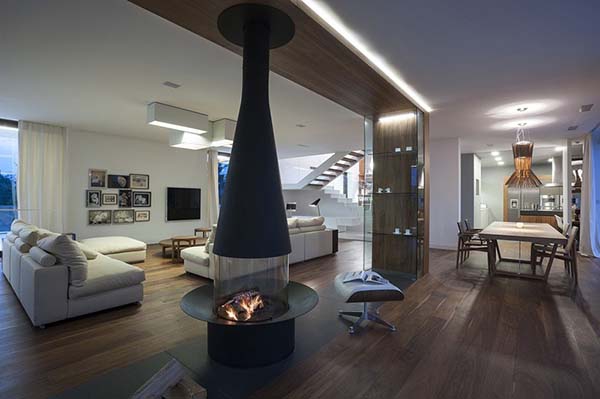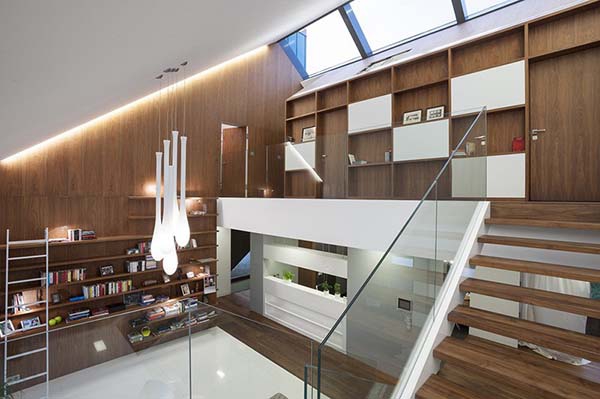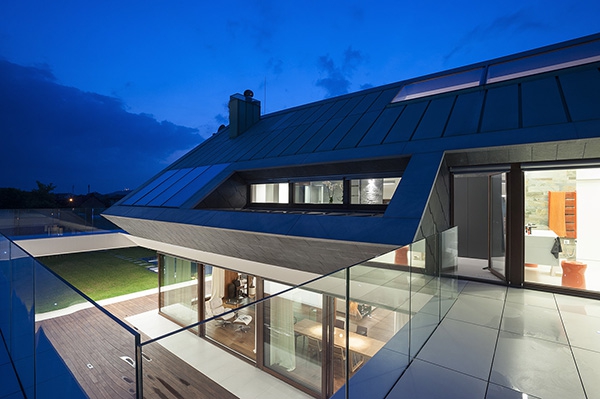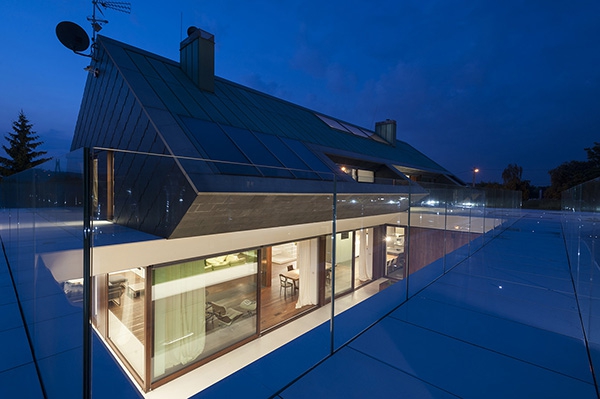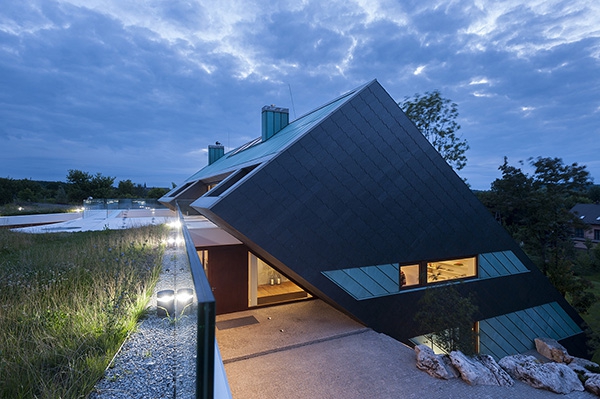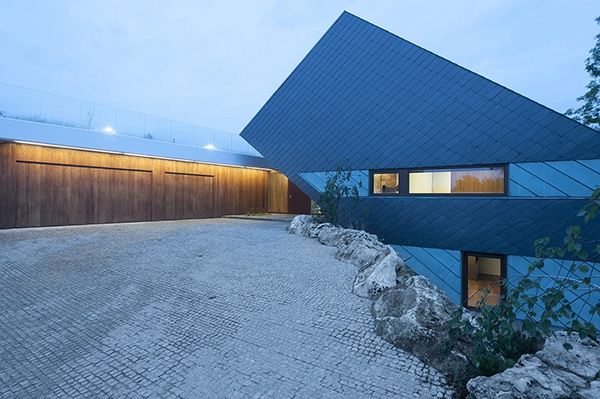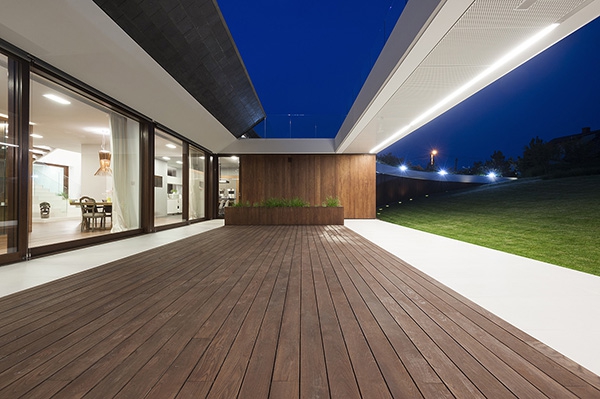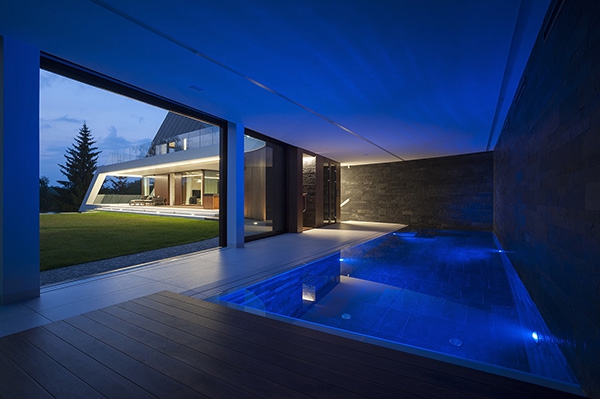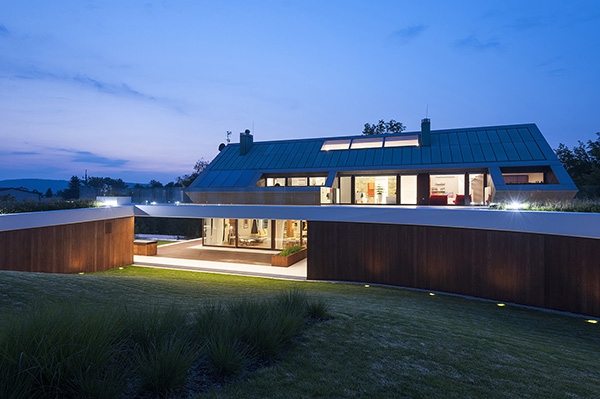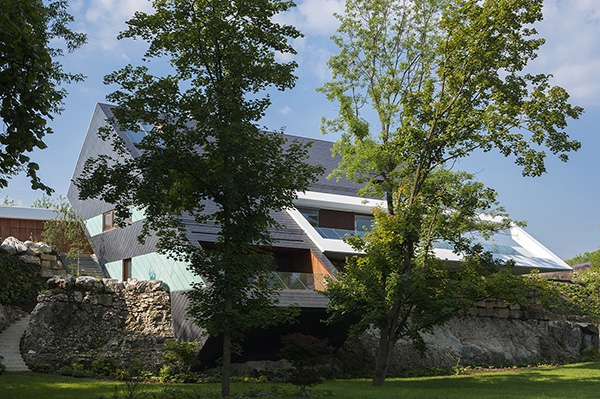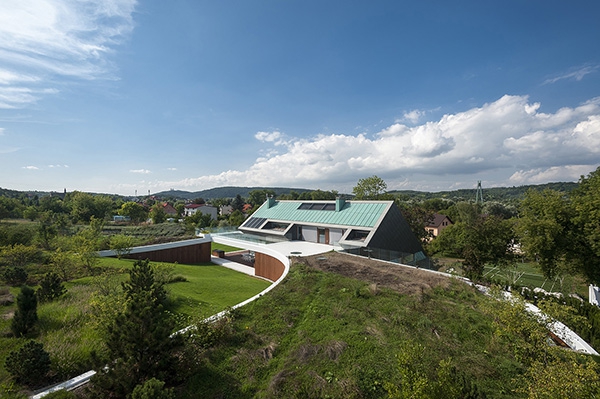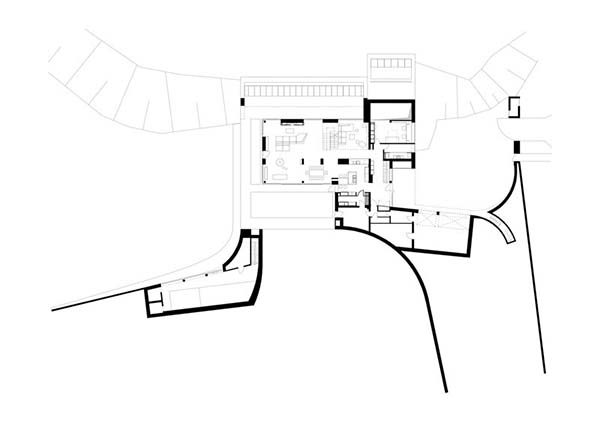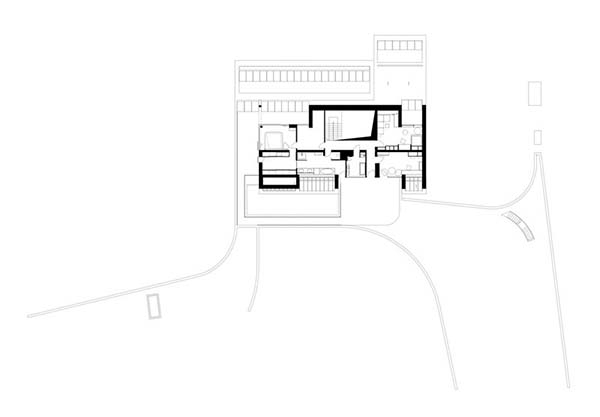 Photos: Pawel Ulatowski