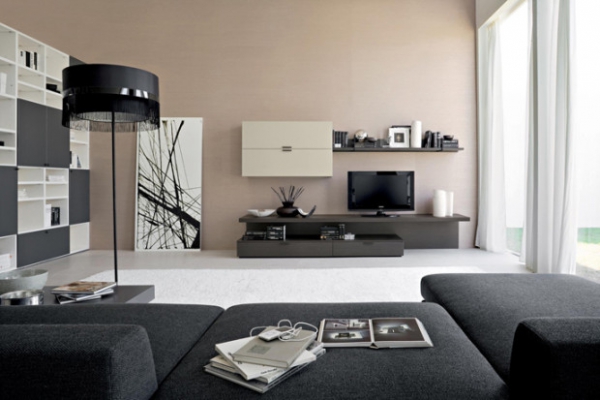 The current trend for a contemporary interior design seems to be staying around longer than designers expected. Slightly minimalistic, quite modular and definitely functional are some of the characteristics we are seeing within the contemporary style. This type of design can be found in many types of home and also within the workplace as it is so versatile. There are no hard and fast rules to contemporary style.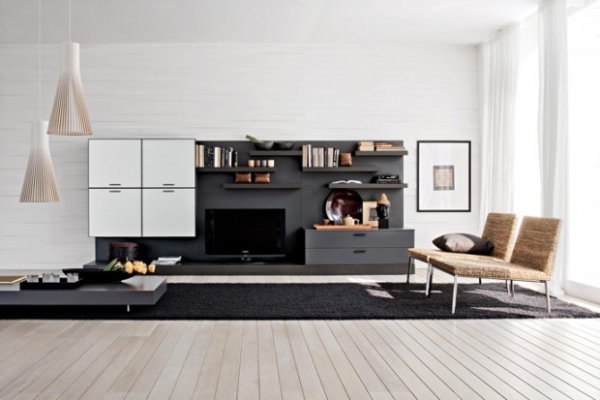 Seen here is a clear image of modern interior design with a contemporary input. We love the monochromatic color scheme and modular furniture. Comfort is still apparent but it is the sheer elegance of the contemporary interior that stands out. Clean lines can be seen especially in the storage shelving which is extremely useful and also attractive. Soft furnishings, lamps and rugs add a touch of warmth and bring life to the interior.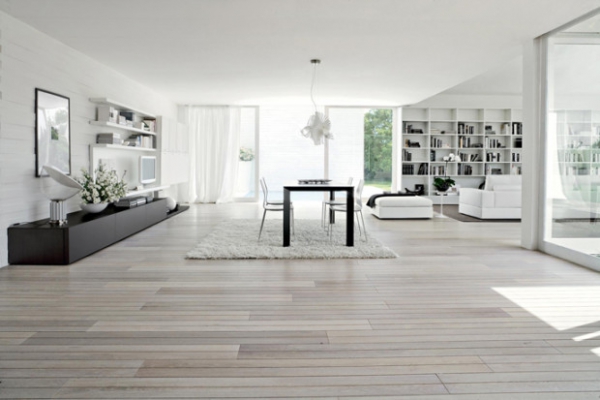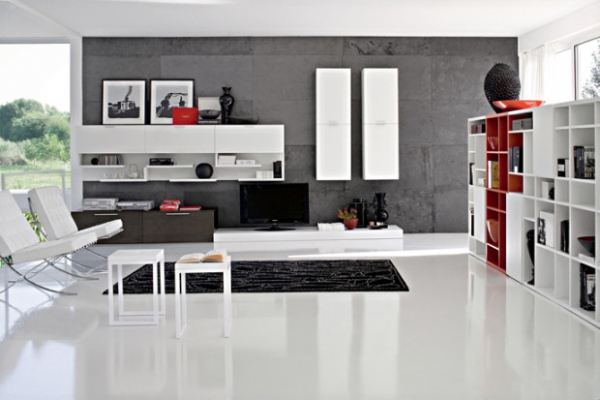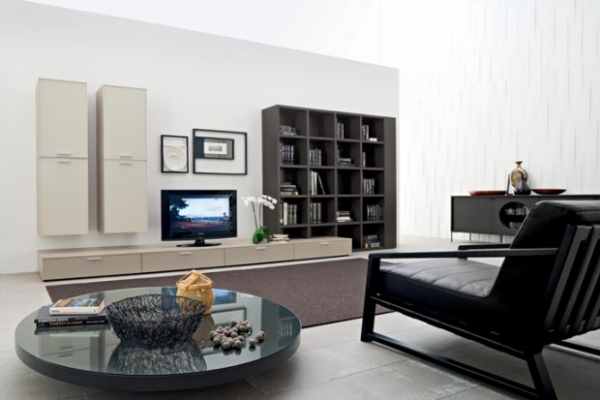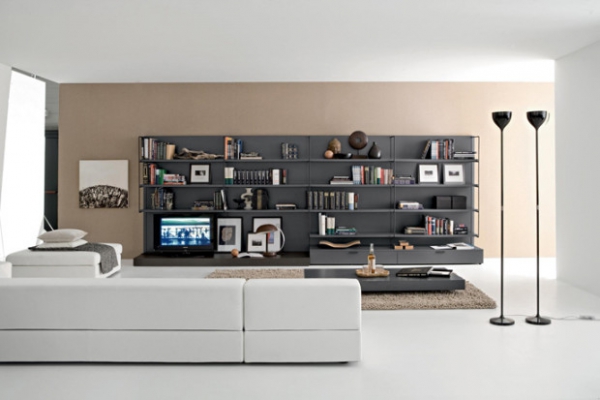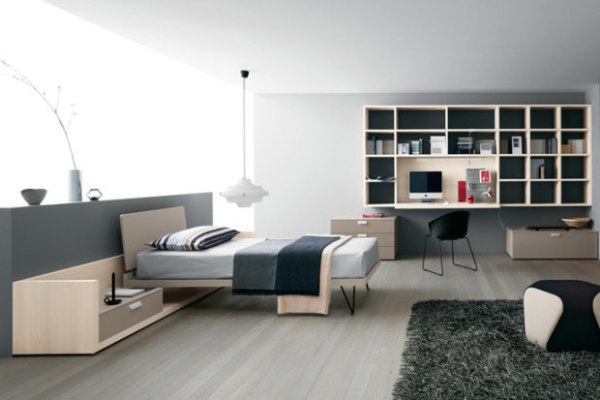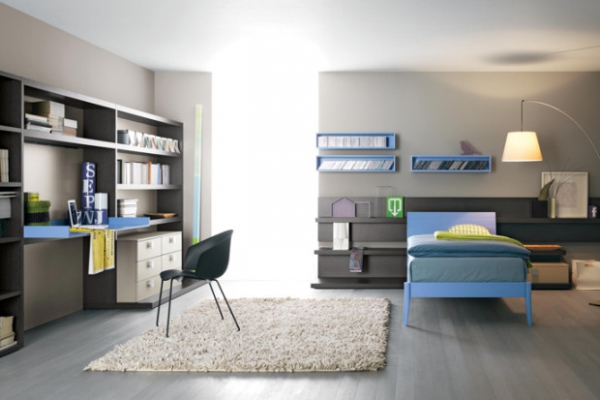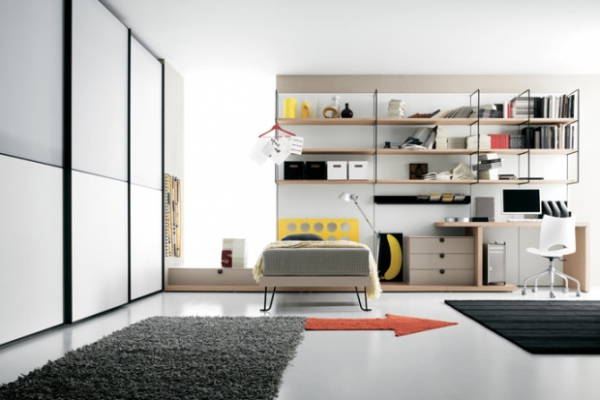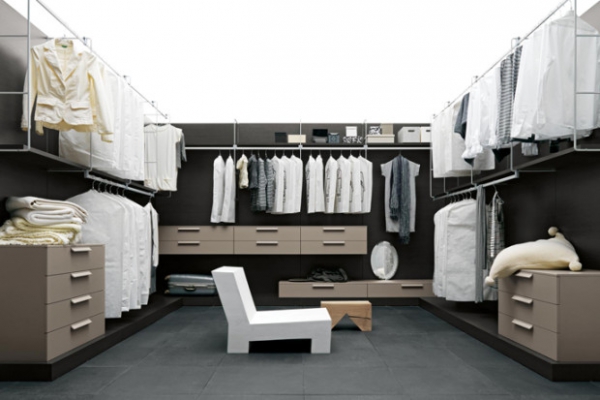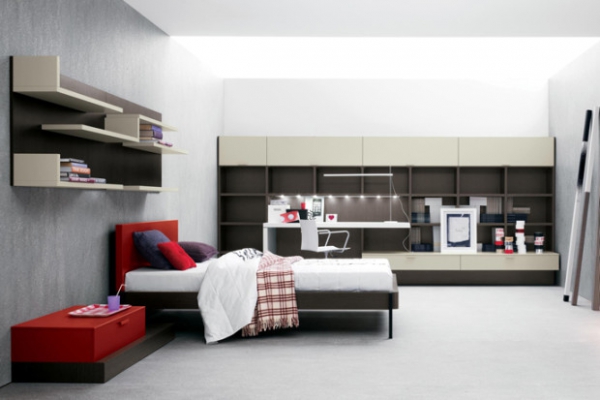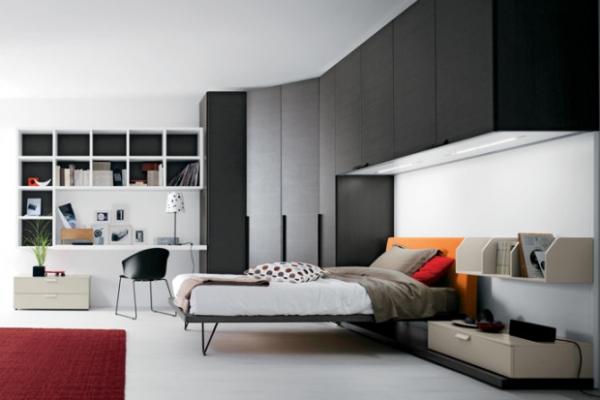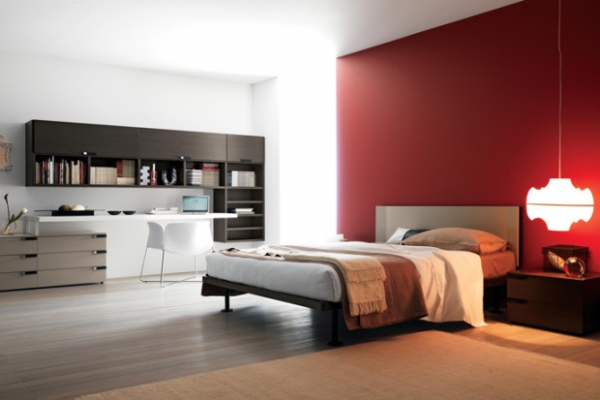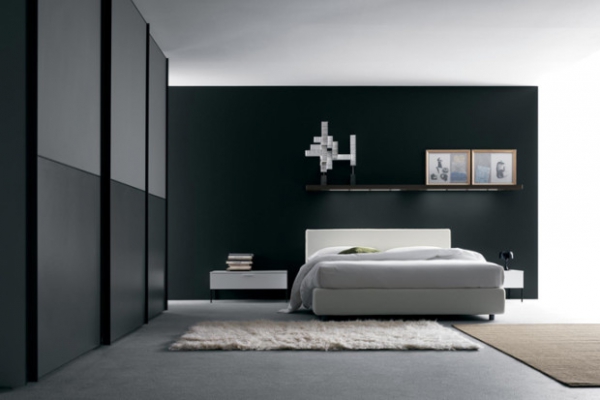 Modern and contemporary interior design covers a wide range of accessories and styles and will remain popular for a long time to come. This style seems to bring peace and some harmony to many homes and is also easy to care for. Contemporary interiors are suitable for every room of your home, from office to bedroom, bathroom to living space.