Astonishing, isn't it?! This magnificent Manhattan townhouse is a display of contemporary architecture and interior design. Before the major reconstruction, carried by Fractal Construction and ODA Architecture, the place used to host a spacious triplex, crowned by three lofts.
The plans were to create two separate dwellings of equal value and scale. A challenging task for sure, yet not impossible.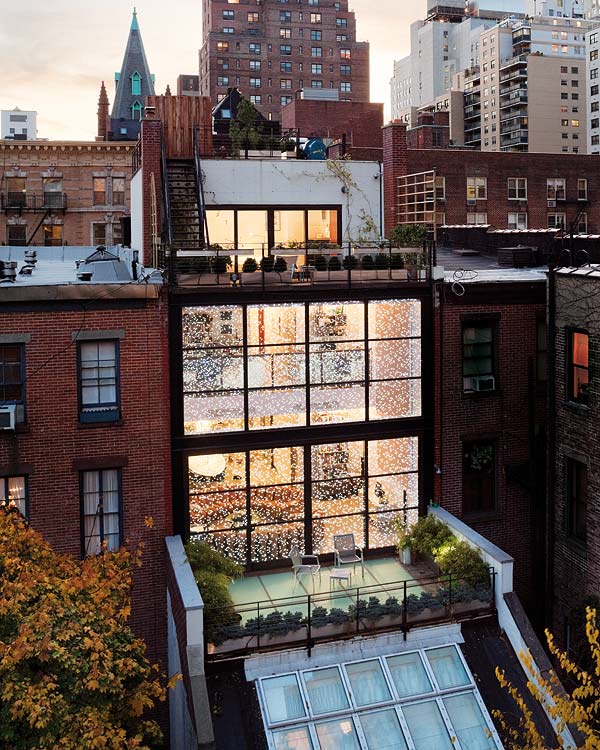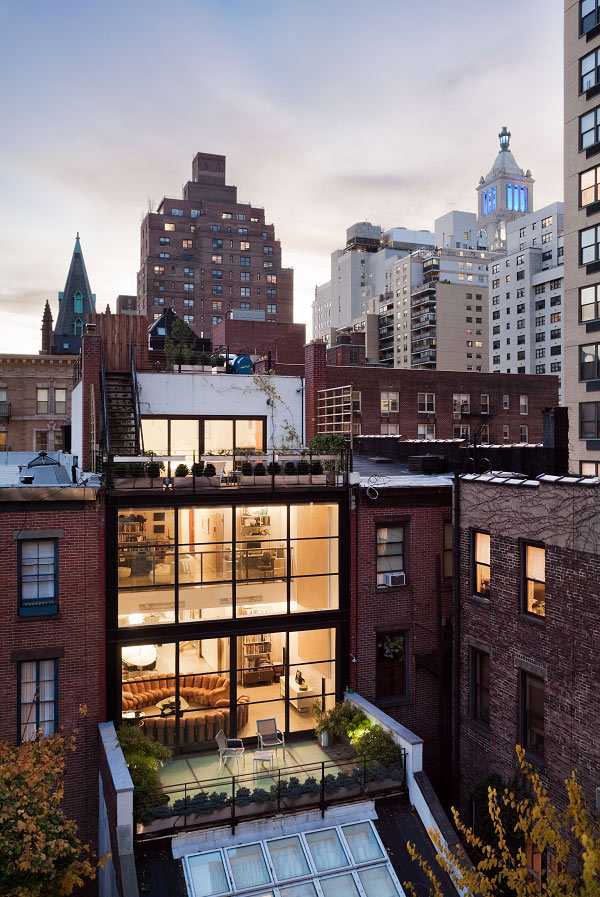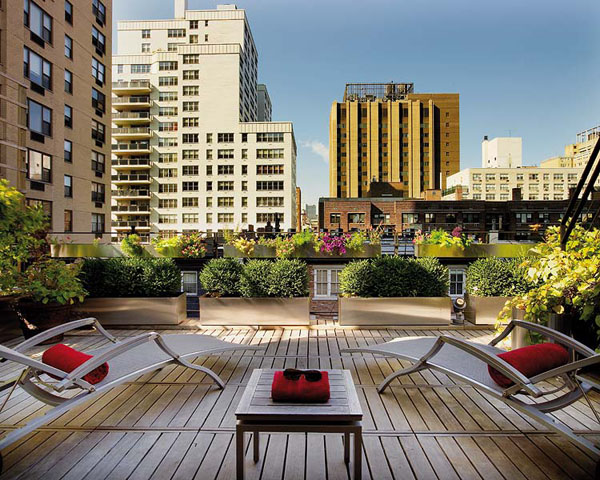 Now the impressive townhouse consists of an open-plan kitchen, plus a dining and living space, a TV room, an office, three bedrooms and three and a half bathrooms.
The interior is defined by modern furniture and inspires sophistication. One could not miss the incredible lighting solutions, designed by the lighting designer Ingo Maurer.
The wall of the two main floors resembles a glass curtain, fitted with tiny diodes, invisible by day but glinting at night like a private constellation.