Located in the city of Milan, Italy, the Casa con Dependance is a unique and sophisticated small residence that makes up for lack of excess space with its unique approach to spatial configuration and design. Doused in modernist sensibilities, this chic apartment is articulated as a curated collection of elements, features and forms – each of which stands tall in its style quotient and aesthetic impact. Architects Disegnoinopera completed the project in 2013, creating a unique expression in contemporary living.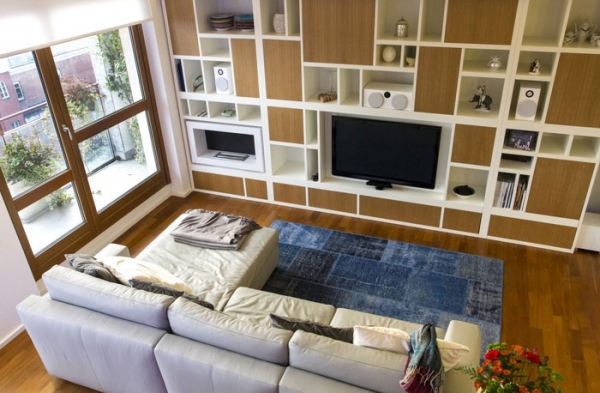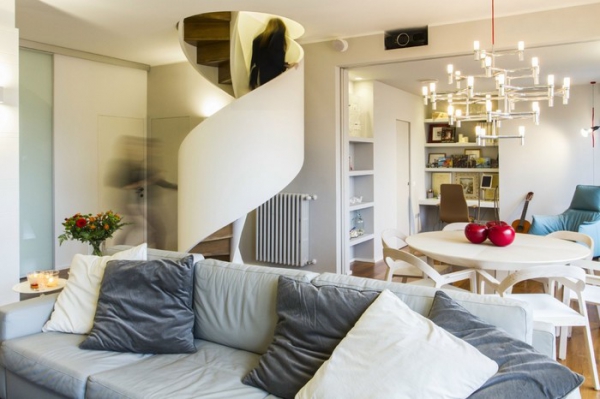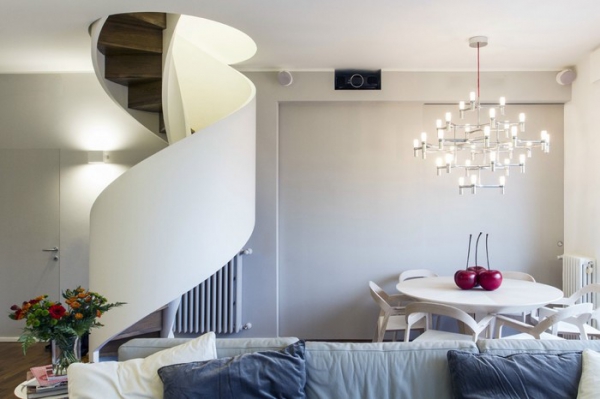 The design is drawn out as a series of elements and ideas that populate the fluidly drawn out spaces of this sophisticated small residence. Each of these ideas pops out of the overall canvas to intrigue and draw the viewer into its rich spectrum of detail and overlay of aesthetic and architectural intentions. Presenting an almost sculptural take on three dimensional space, these ideas transform the carefully carved interiors into an artful masterpiece that brings a unique and highly personal flavor to the space.
A lithe spiral staircase, a fabulous collection of pendant lamps and an array of exquisite decorations to match- each addition and introduction to this space sits in perfect harmony with the remainder of the scheme. The outdoor terrace takes this design even a step further, by offering natural respite from the carefully composed experience on offer indoors.