In 2012, Bagnato Architects completed this outstanding church conversion, now called Hudson St. A former 1892 Anglican Church, it is located in Moonee Ponds, a residential area of Melbourne, Australia.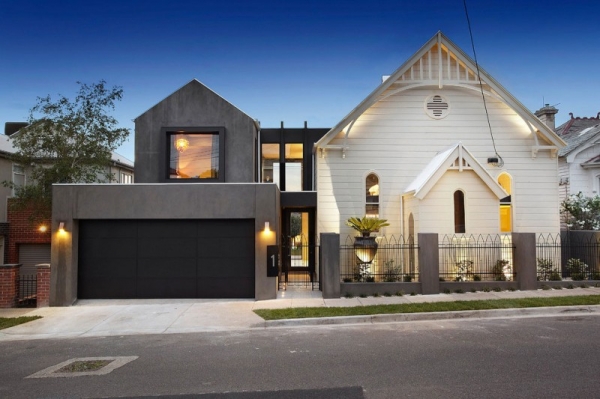 The exterior of this home is awe-inspiring. The church conversion takes the beautiful church architecture, and brings it into the now. The combination of the gray, black, and white, is unique and inviting. We adore the detailing on the white section of the exterior.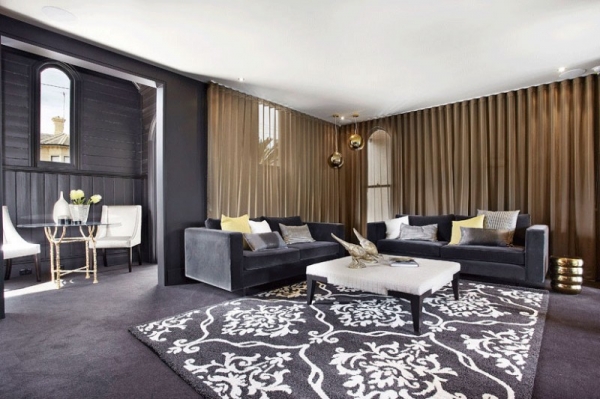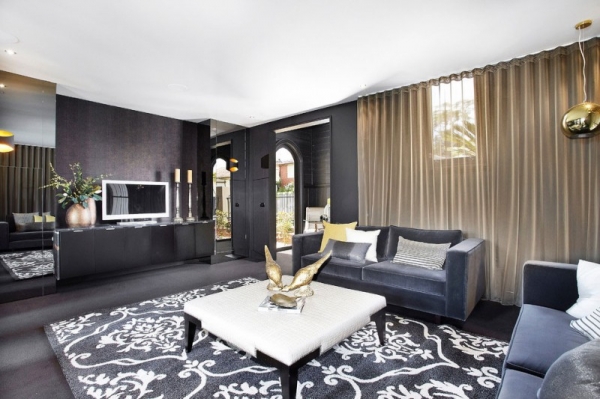 In one of the living rooms dark gray carpet and dark gray walls fill the space. A fabulous gray and white area rug designates the seating area. The white and black coffee table is simply outstanding, and the gray sofas are plush and luxurious. We adore the beautiful accent pillows and wonderful entertainment area. The gold décor in this room is phenomenal. It is fantastically done, contributing even more glamour to this amazing design.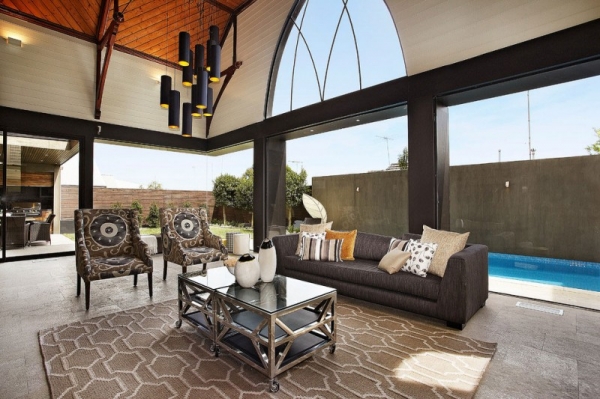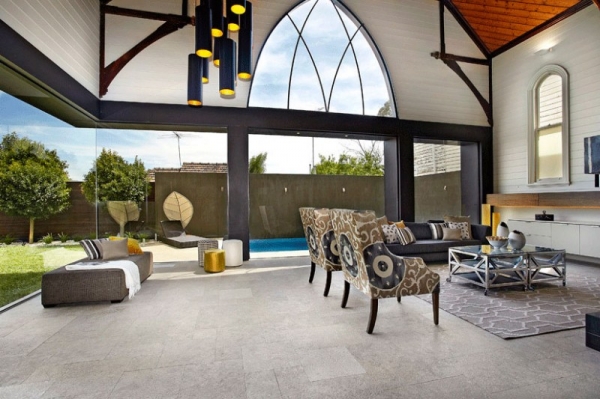 This church conversion has an open dining, living, and kitchen area, and it is positively gorgeous. In the living area, beautiful brown takes center stage. Two intricate chairs, a sofa, and a wonderful lounge, create a large seating area. We love the relationship between the silver and gold in this stunning design. The floor to ceiling windows are out of this world, providing inviting views to the pool and outside area. This room integrates the church architecture into the design of the home beautifully, fashioning a breathtaking and bewitching atmosphere.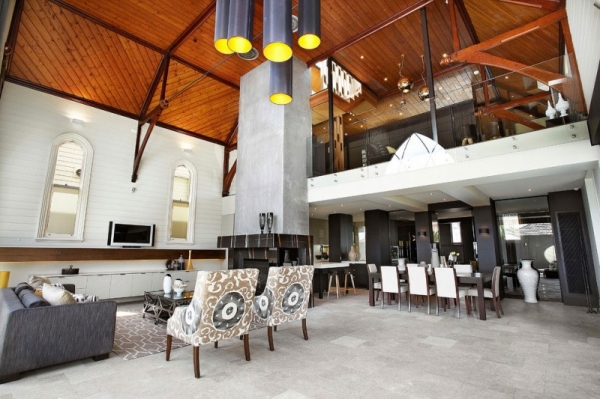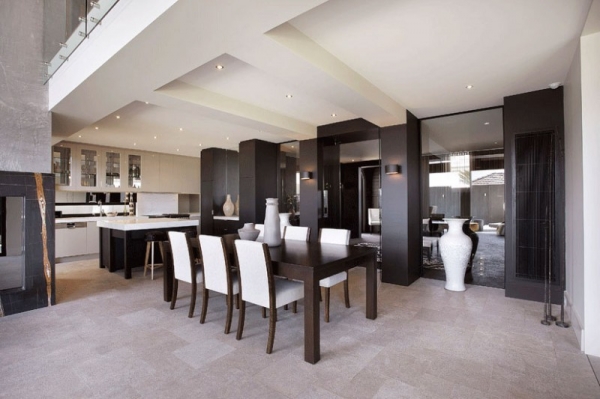 The dining area in this church conversion is sleek and simple. A chocolate brown wooden table is surrounded by clean-lined white and wooden chairs. On the table, beautiful neutrally colored vases complete this elegant space.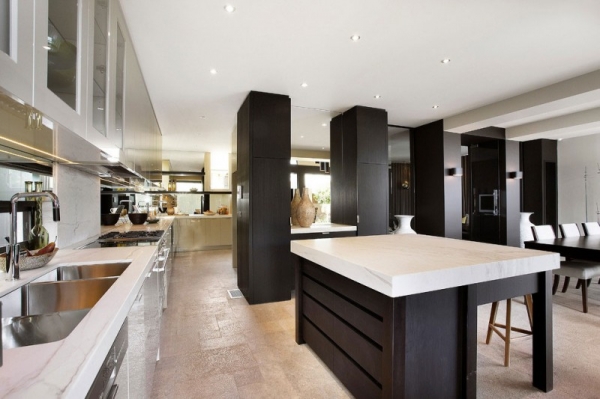 The kitchen continues the luxurious aesthetic with marble countertops, good-looking cabinets, and gorgeous floors.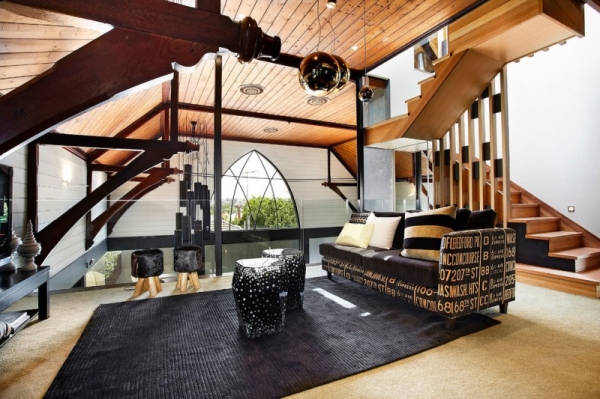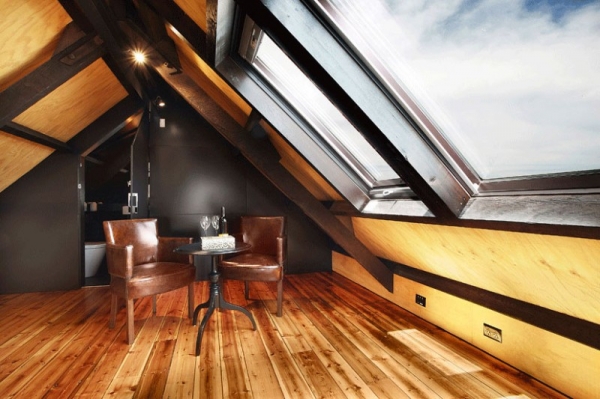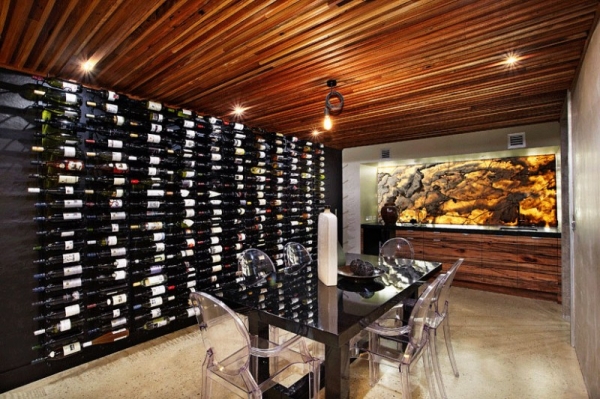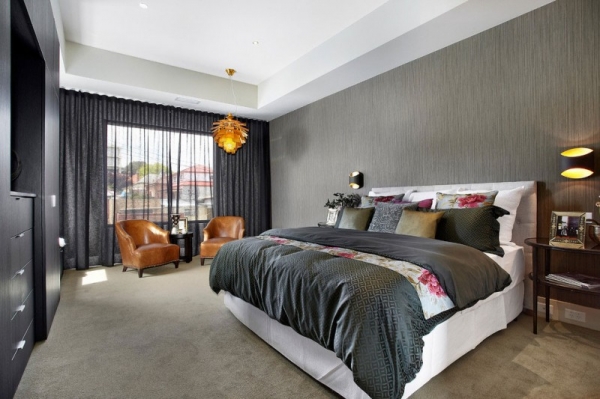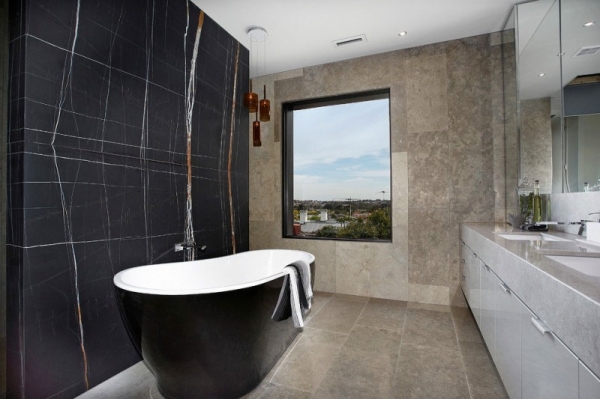 Every room in this home is exquisitely done: definitely a one of a kind home.