The duality of life is an inevitable and Universal principle. There cannot be good without some bad, an up without a down or light with a little dark. Likewise, today's feature allows us to discover the opposite spectrum of our previous white apartment post with a deliciously dark one to balance it all out. This apartment in Milan, Italy features black interior that defies all the dos and don'ts of color.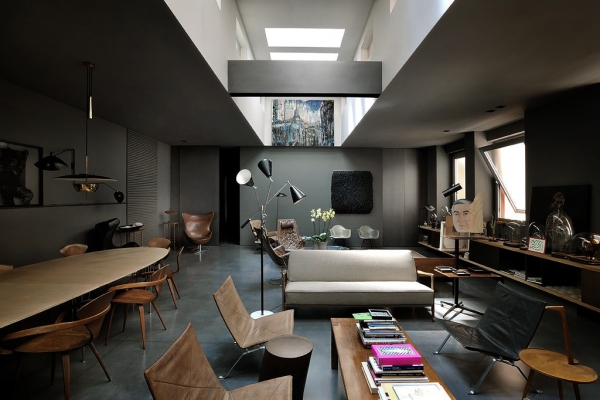 One of the general unspoken rules of interior design is to make sure that the color of your walls seeks to open up the rooms in your home. This is usually achieved with white, ivory, eggshell and other light colors.
Darker colors in the interior, such as a deep purple are discouraged in small settings due to their potential to close in a room. The fact that designers from Dordoni Architetti collaborated on creating an entire home of black interior positively blew our minds! They found a way to illuminate this home and prevent it from feeling too moody by painting the walls a neutral gray and strategically placing the lighting in key areas.
A mix of wood and leather furniture also adds nice dualism and rich contrast to this sophisticated home. Various decor items include white hues along with quite the personality!
If you weren't completely sold on black interior design, you can count on having a great inspirational head start!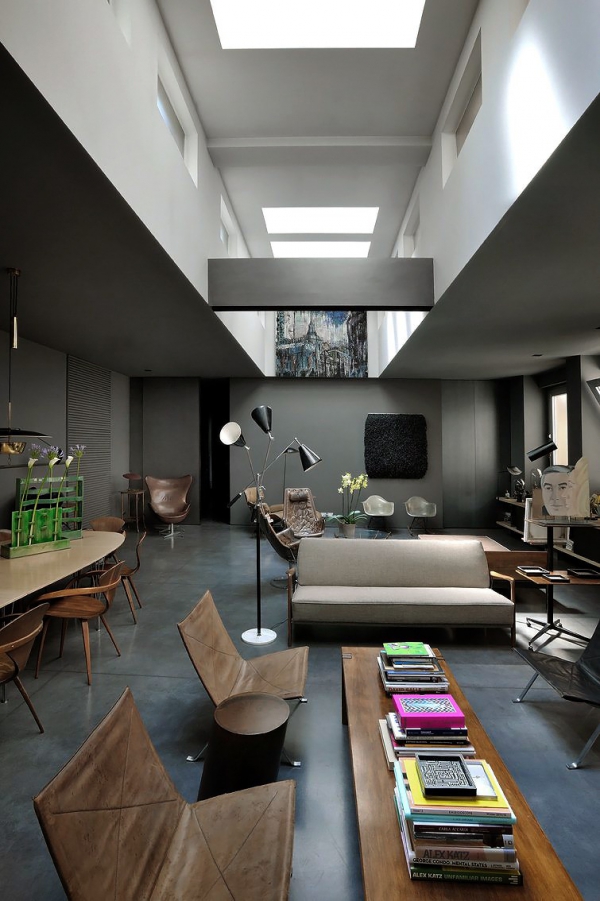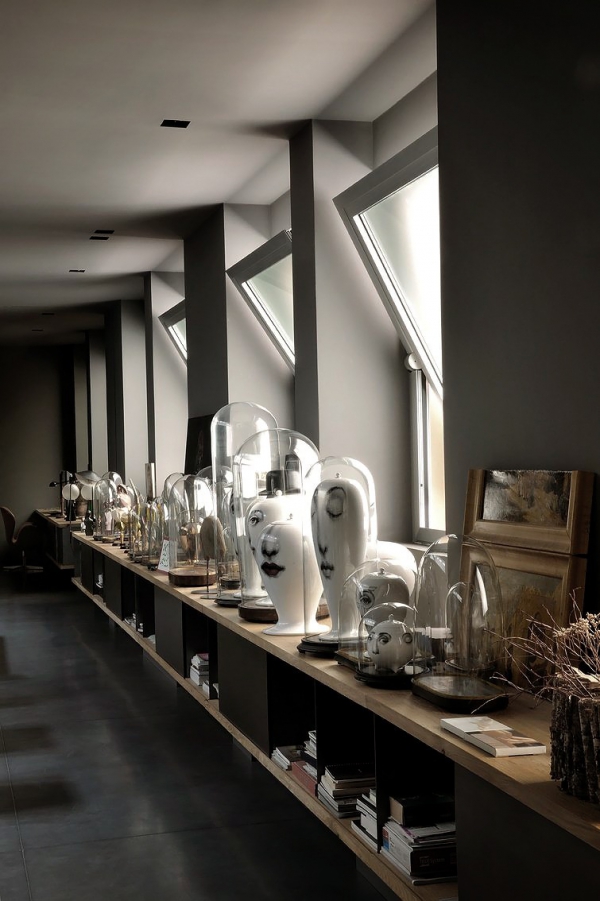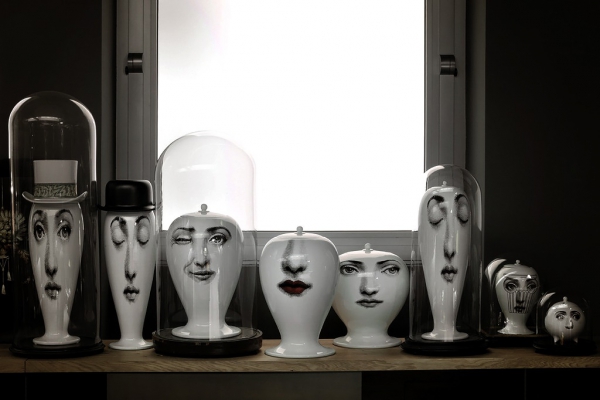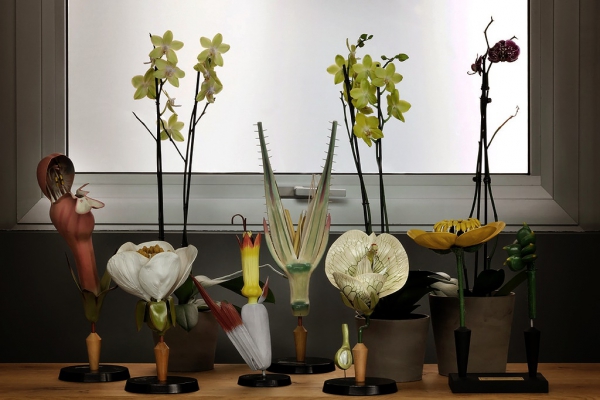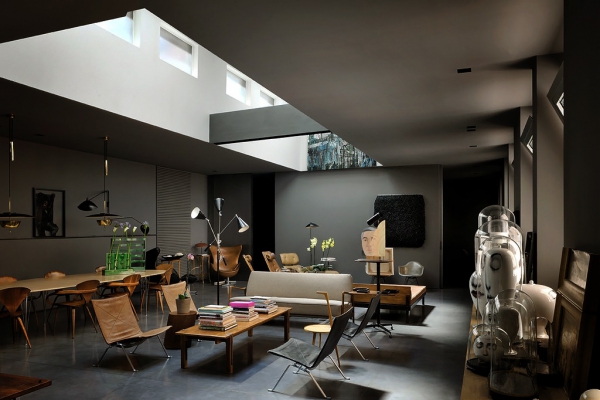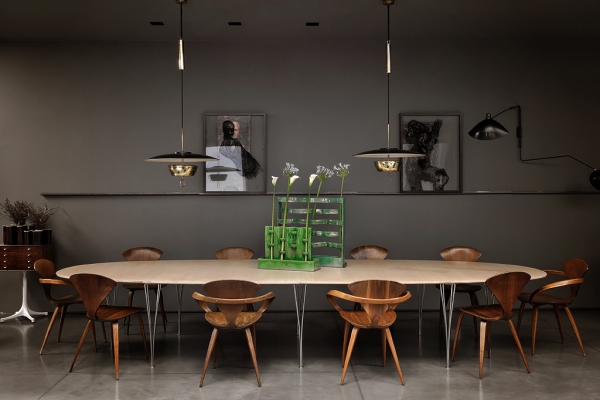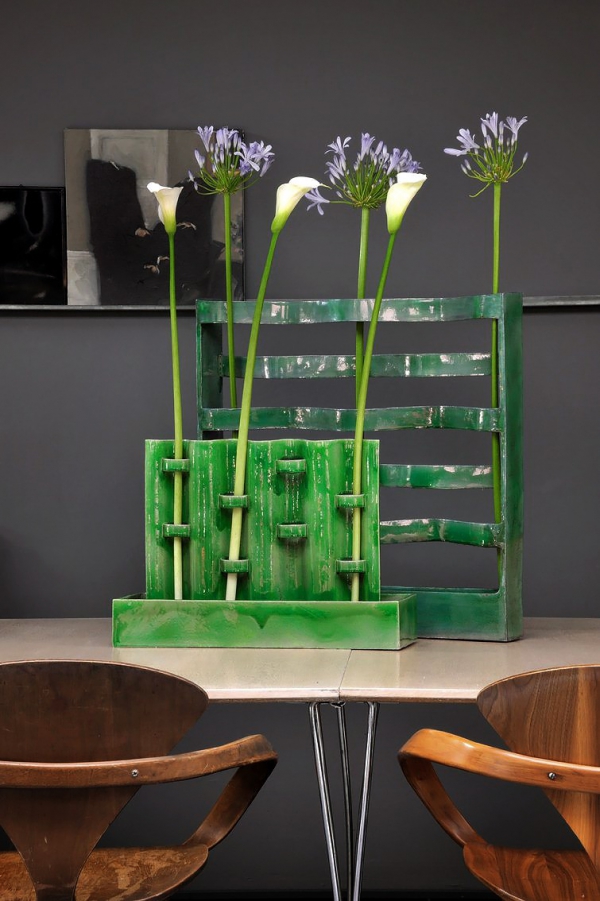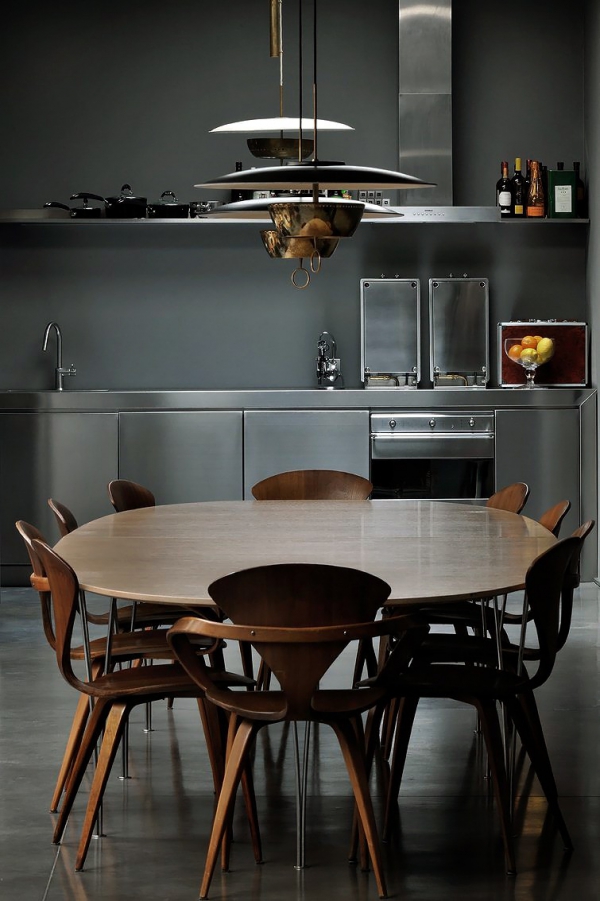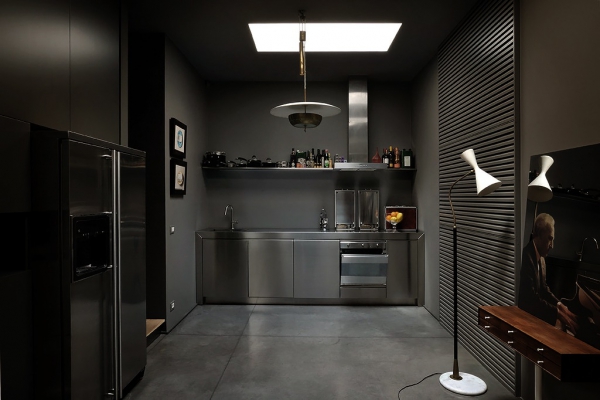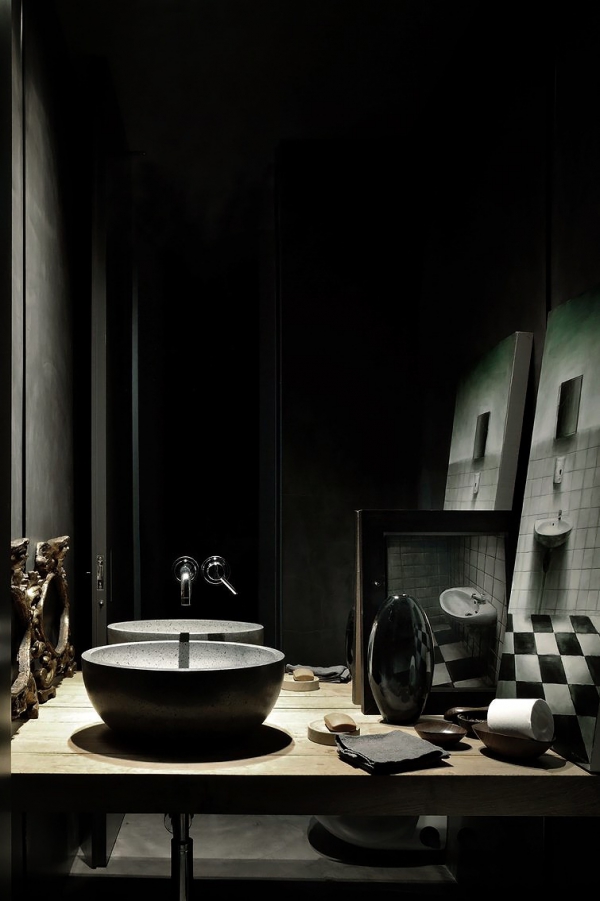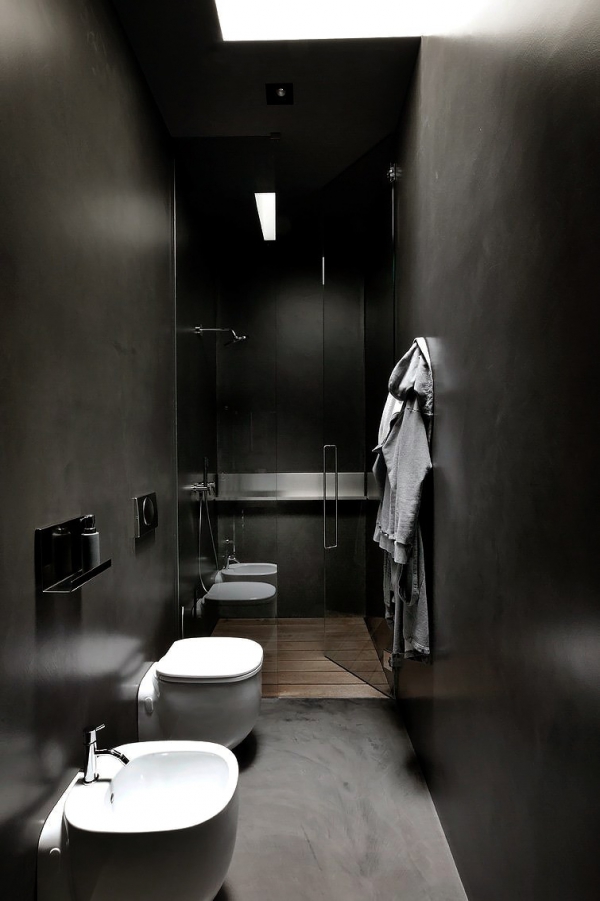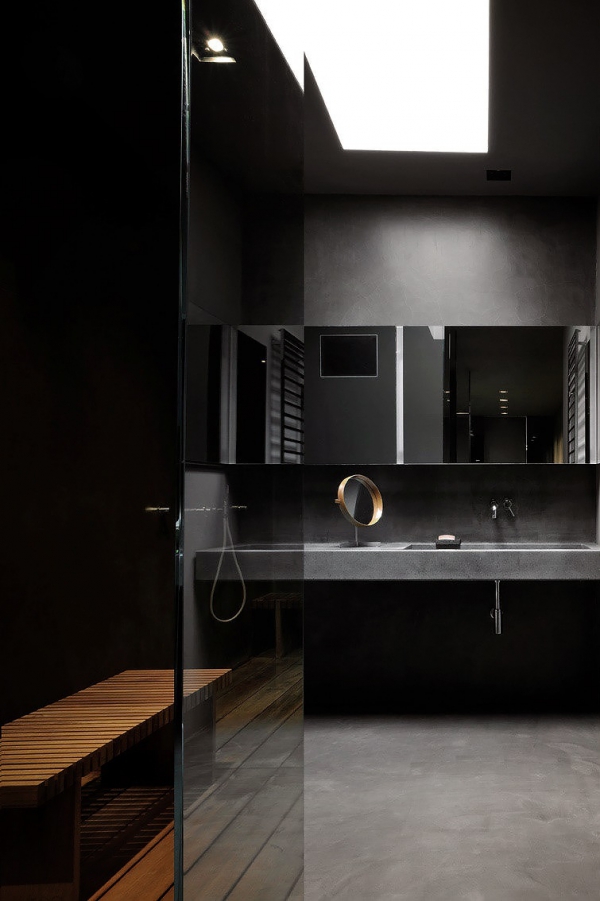 Photography by Molteni & Motta