Never underestimate how far a good coat of paint and a smartly layered aesthetic can take you; case in point- this stunning white loft apartment in Burgårdsgatan in the city of Gothenburg, Sweden. Housed in a building dating back to 1914, the loft offers a contemporary twist on its spaces doused in history, achieving stunning results through the simplest of ideas.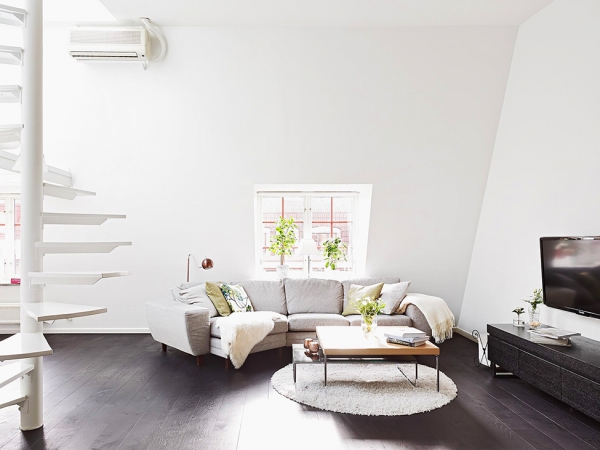 The design breathes new life into this apartment with a cunning composition of black and white – the walls and ceiling float in a sea of white while the floor and vertical elements reach out to them in rich black. This not only creates a marvelous visual effect but also accentuates the vertical, adding a delicate beauty to the space. What results is a remarkable design that exudes contemporary, Scandinavian charm without losing its touch of times past.
The apartment is furnished lightly in true minimalist panache, with the wooden flooring tying up the various spaces into a consolidated experience.  The living, dining, kitchen and bathroom are located on the main floor, while the bedroom is suspended off it on an upper level. This not only offers a greater degree of privacy within this stunning white loft, but also frees up space on the main floor for a more spacious and easy design. Sky lights above the spiral staircase and bedroom area explode the space along its vertical, offering further light and visual connect.
A modern retelling of a timeless space and style, this design is an ode to the impact of simplicity. This stunning white loft is currently available on the market for a near $557,000.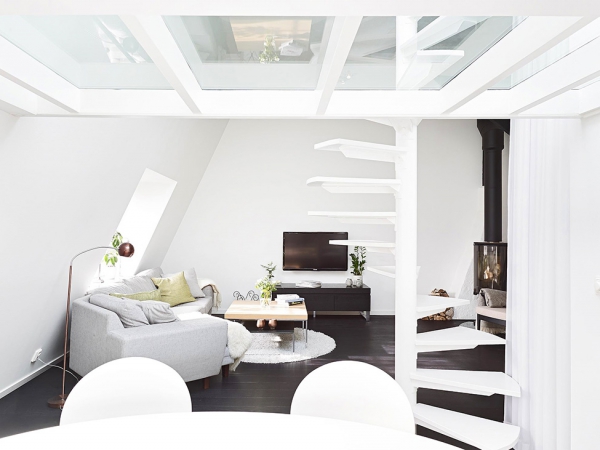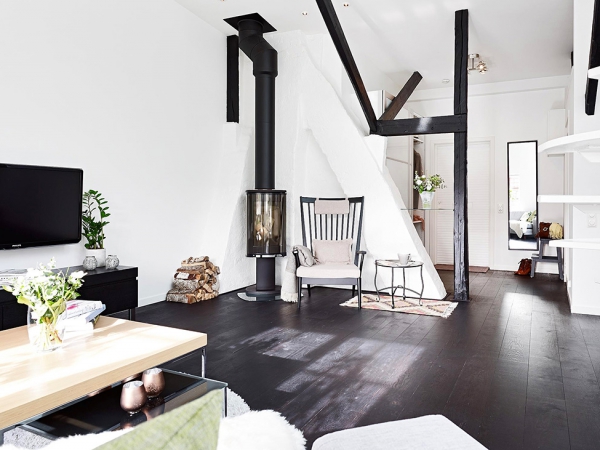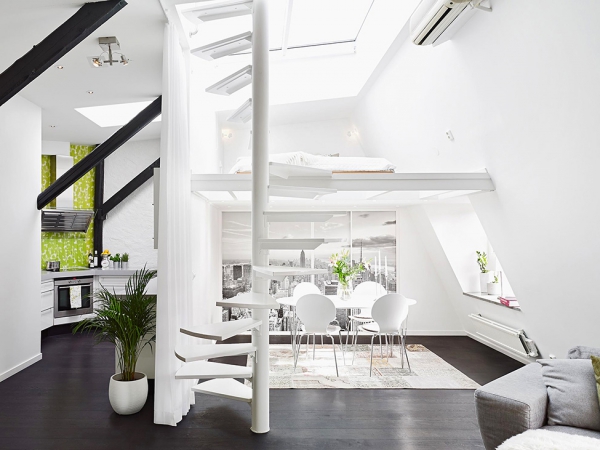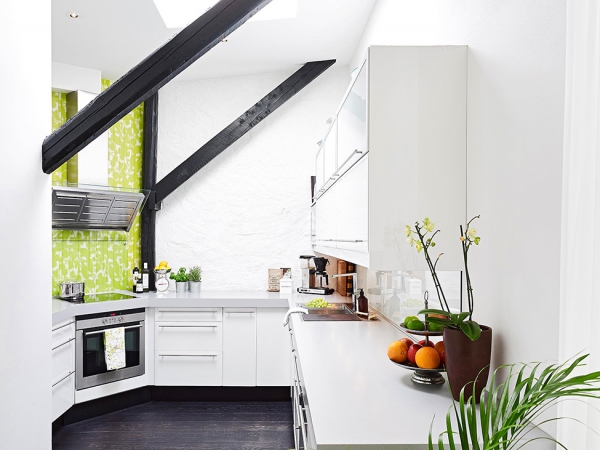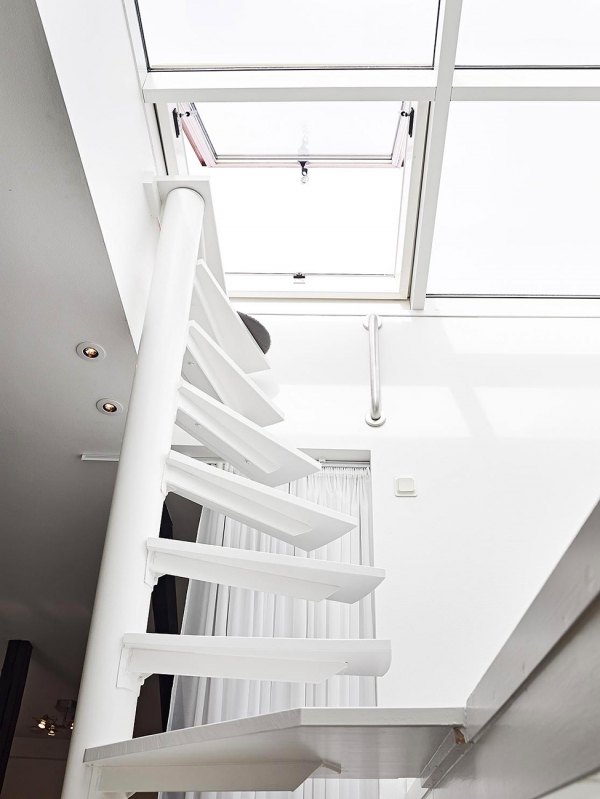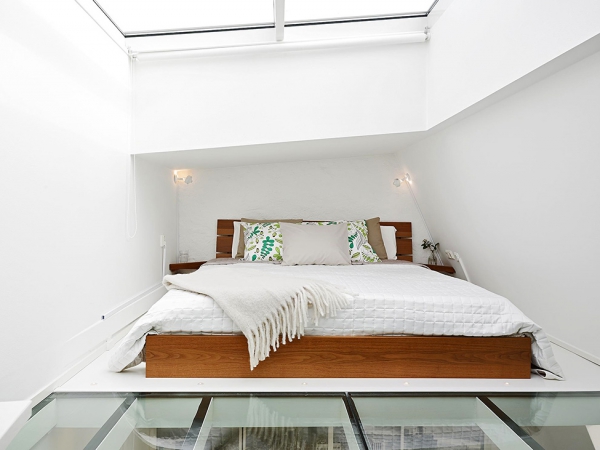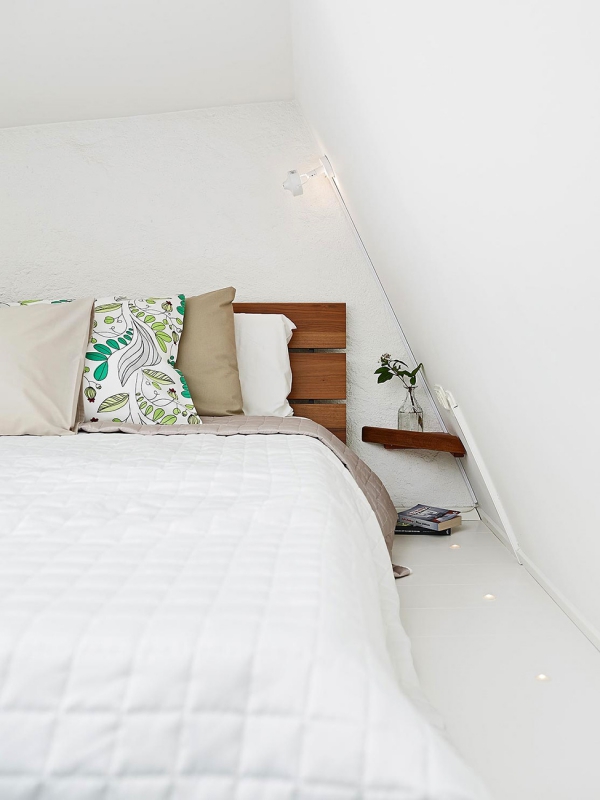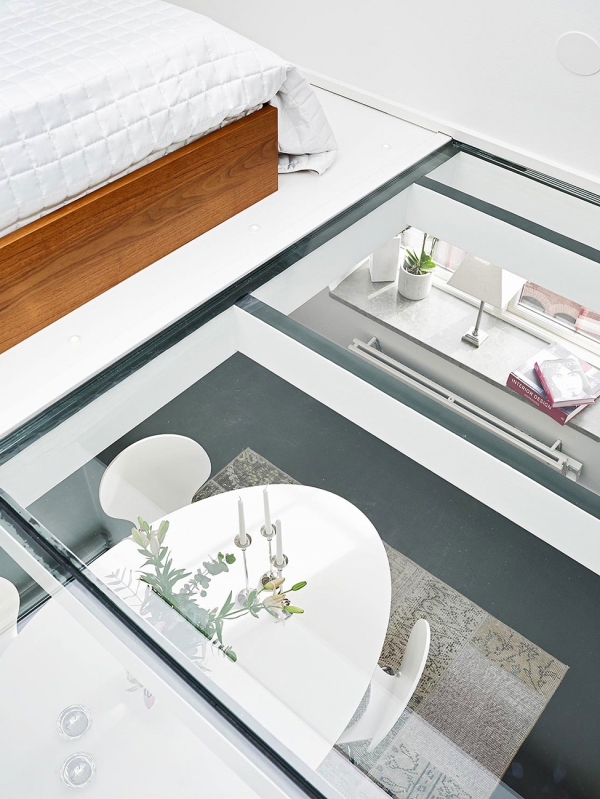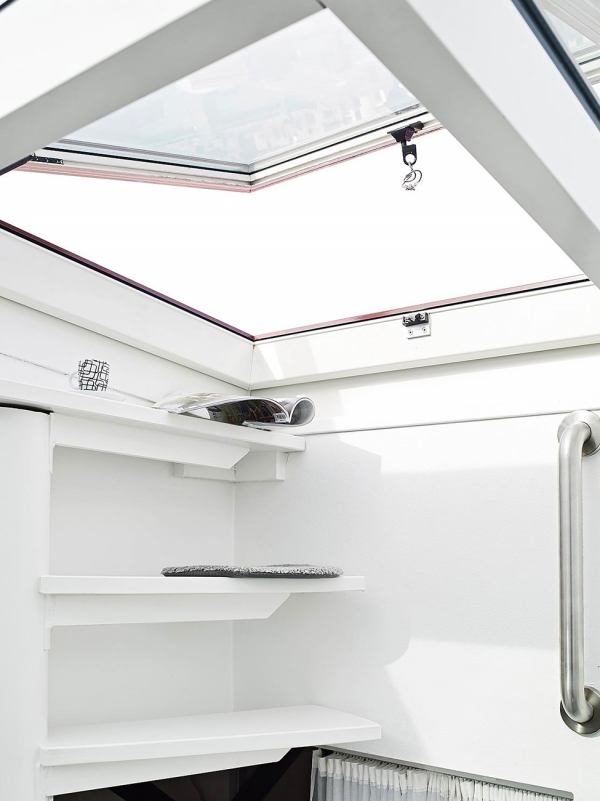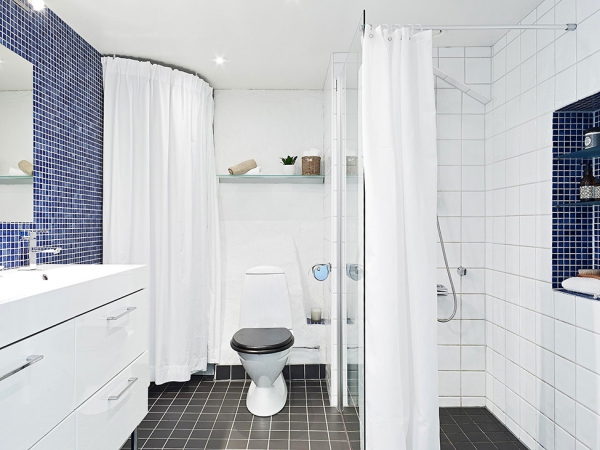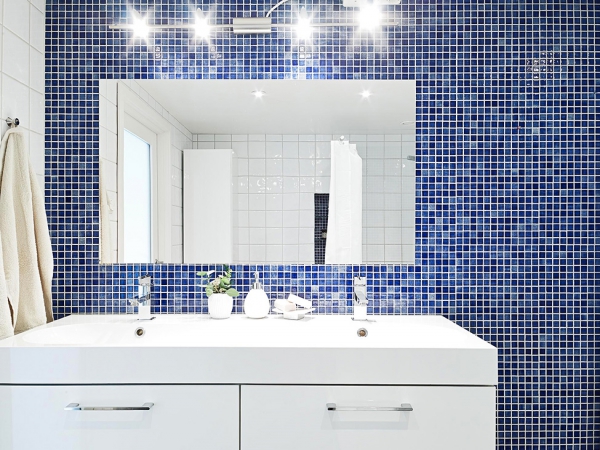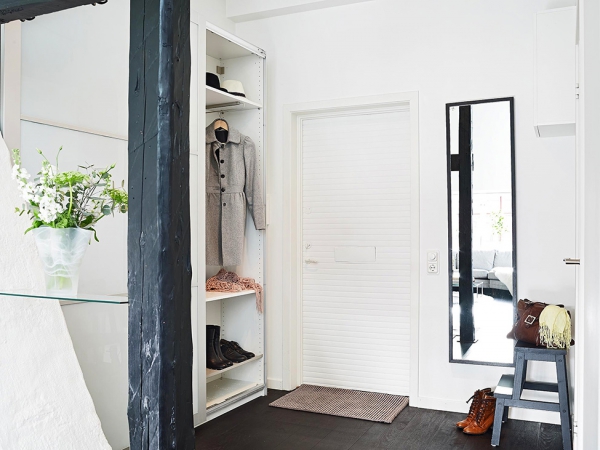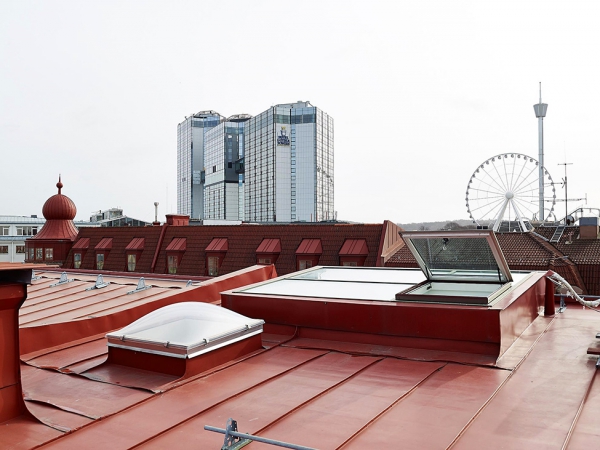 Images found on HomeDSGN