Epitomizing the indulgent yet laid back spirit of Mallorca, this striking and luxurious villa near the Son Vida golf course is a perfect abode for those looking to enjoy the spectacular beauty of this Balearic island in utter comfort and sheer style. Embellished from head to toe with all the furnishings, facilities and features that define contemporary villa design, it offers a pleasurable pause from the pace and demands of modern life.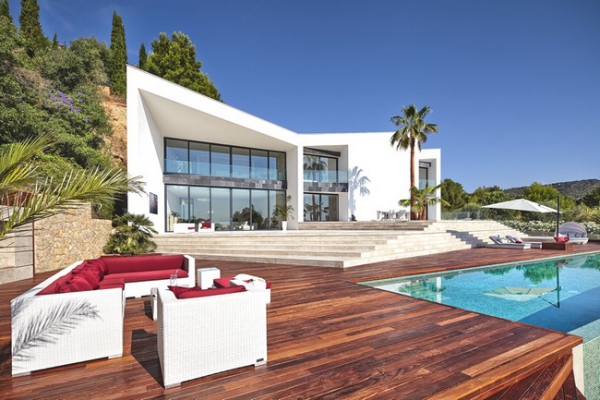 Dressed in white, the villa rises above its surroundings to afford some great views of the surrounding landscape and the sea beyond. Full height glazing on both levels and deftly skewed building facades creates a lively conversation between these idyllic settings and the living spaces of this contemporary villa design. A twenty meters long infinity pool and a sumptuous wooden deck with generous lounging and social spaces create a smooth spill-over area that enhances this conversation.
The interiors are washed in white with a subtle dash of earthy color and texture. The clean, controlled and uncluttered furnishings and finishes in stark white contrast gently with a dash of beige or warm brown, through singular elements such as the wooden flooring, travertine tiles or exposed stone clad walls. The furniture is laid out in consolidated cores within each room or area to allow for ample circulation and uninterrupted views.
A dapper and contemporary design, this project oozes exuberance. From layout to detail, it indulges in every aspect to create a lavish signature of style and comfort.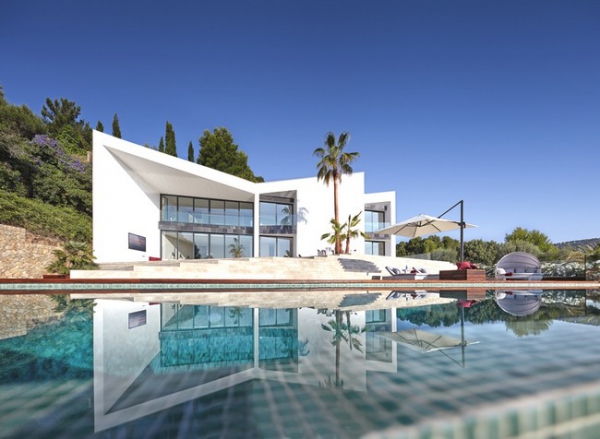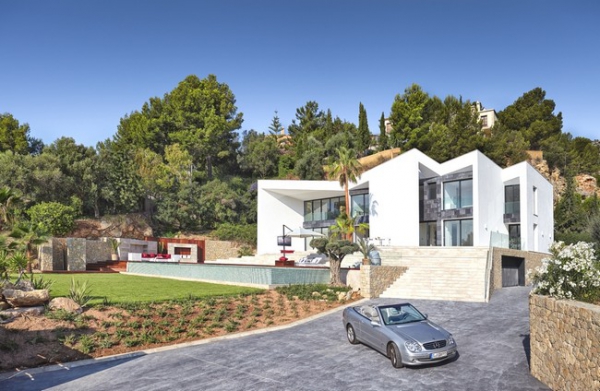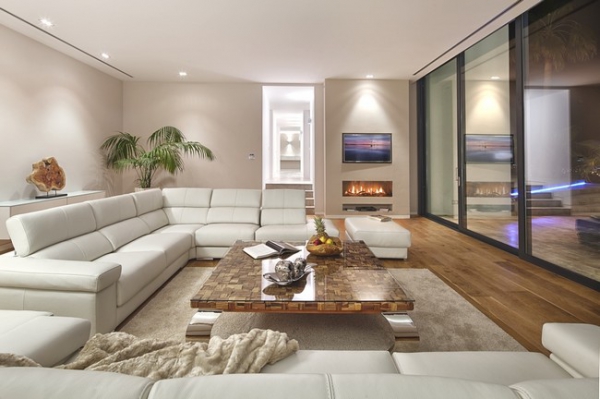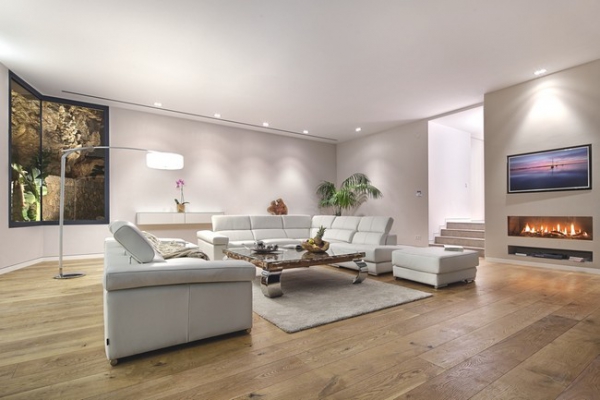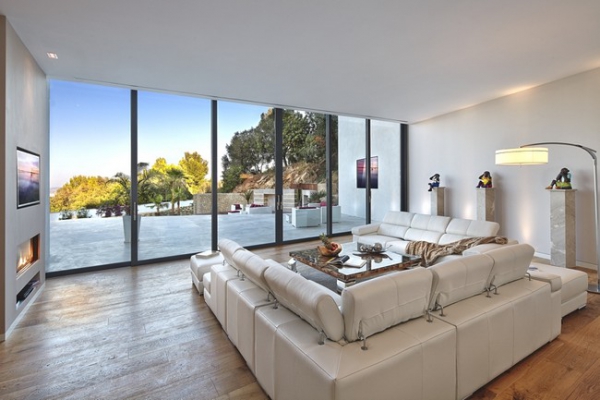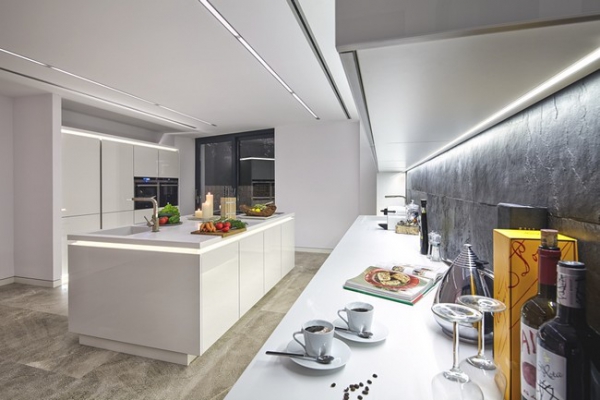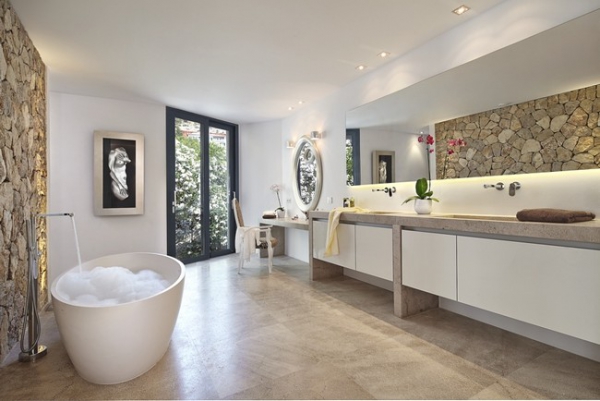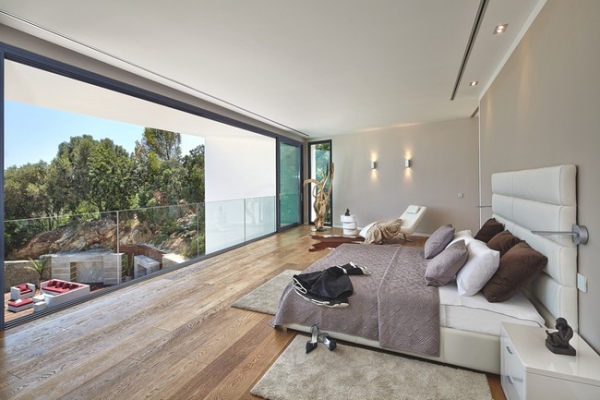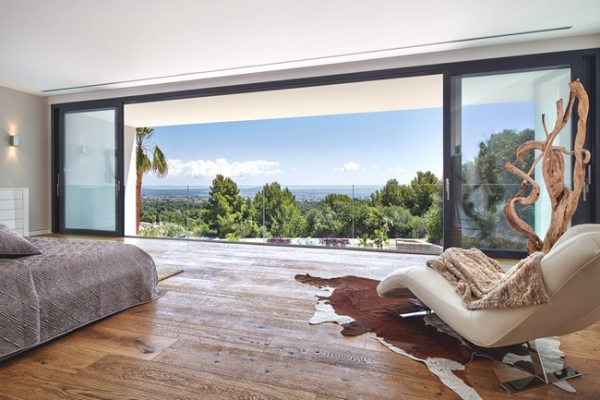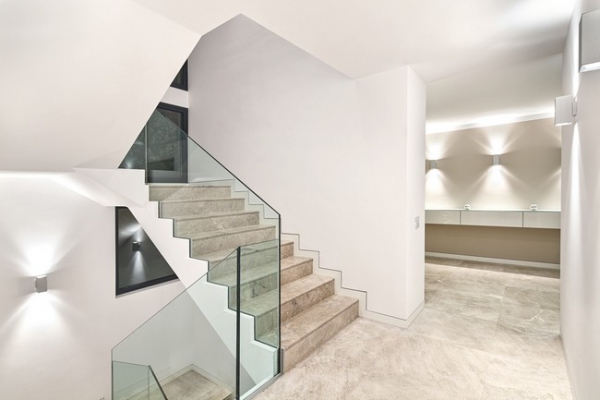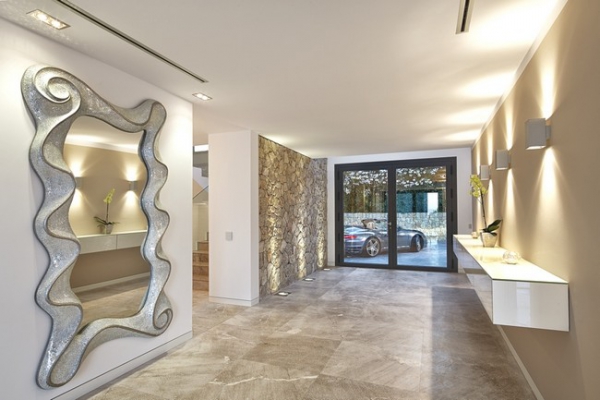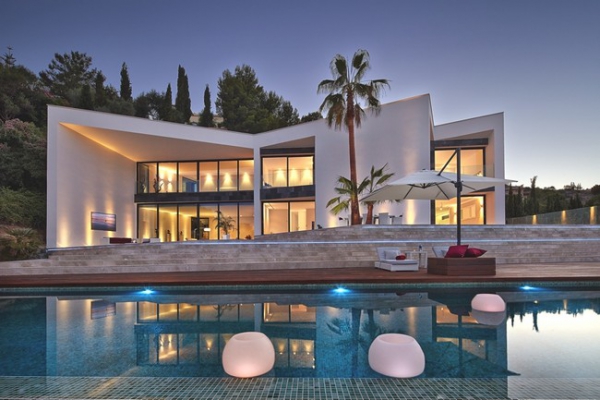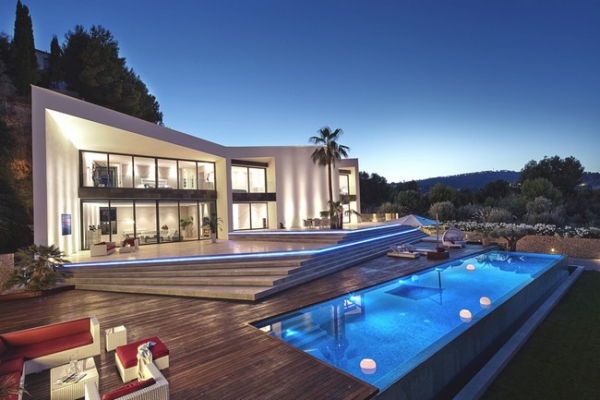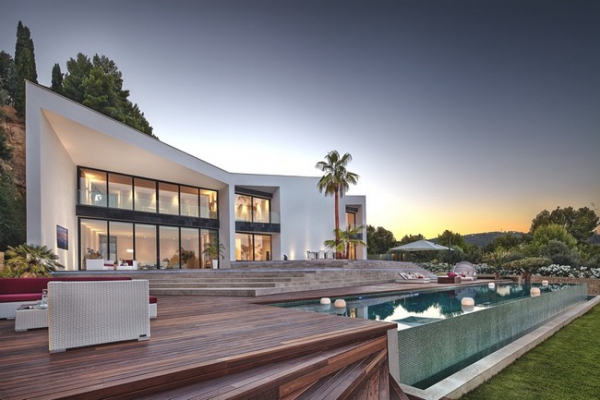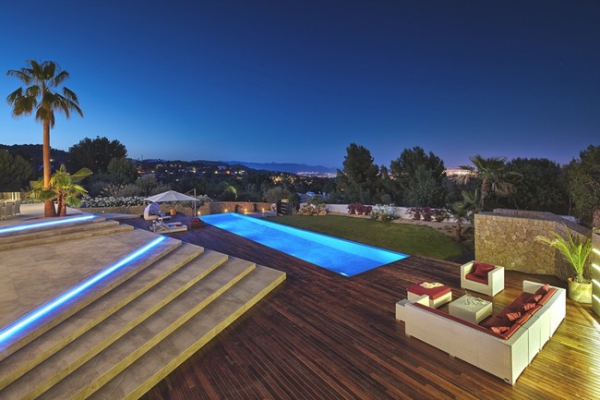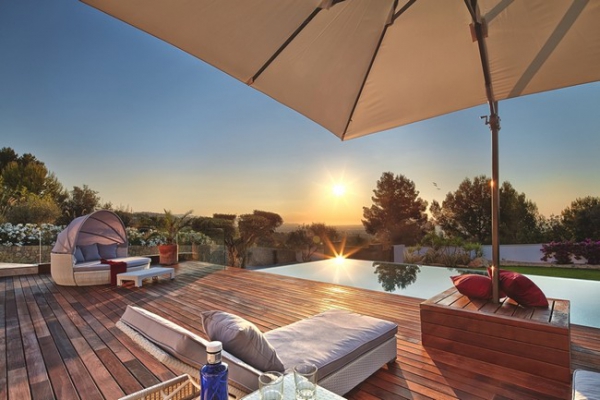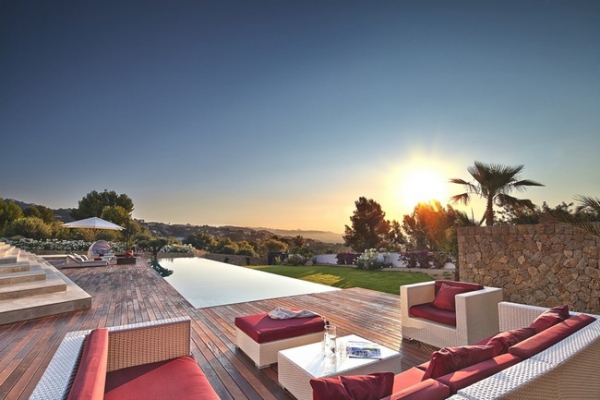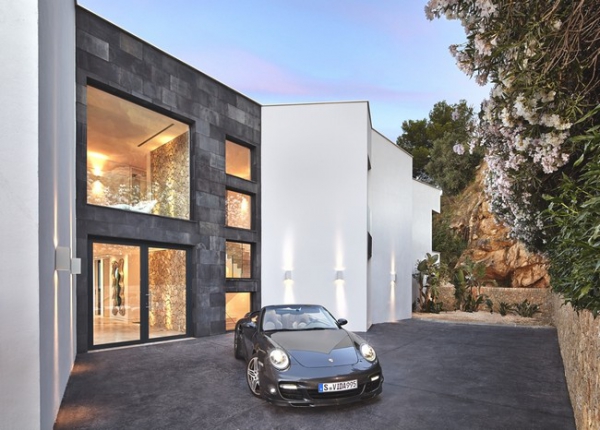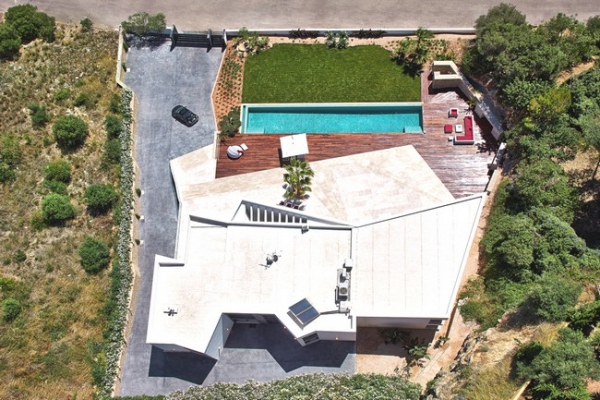 Images found here