When you are still young and establishing yourself, you want something that will be reflective of the fun you would love to have in it. Likewise, when you're living with your significant other, you also want your home to be reflective of both of your styles in a satisfying way.
This gorgeous studio apartment, designed by int2architecture, knows how to have fun with bold colors and intricate designs.
Although the studio is on the smaller side, it still manages to pack a punch. Created as a starter home for a young couple, the lovely abode has a gray backdrop throughout that allows for other decor to shine through.
As with any couple, there need to be boundaries set in order for them to live in perfect harmony. The people at int2architecture found a way to separate rooms without walls by designing each vital space differently. This ingenious technique provides great symmetry!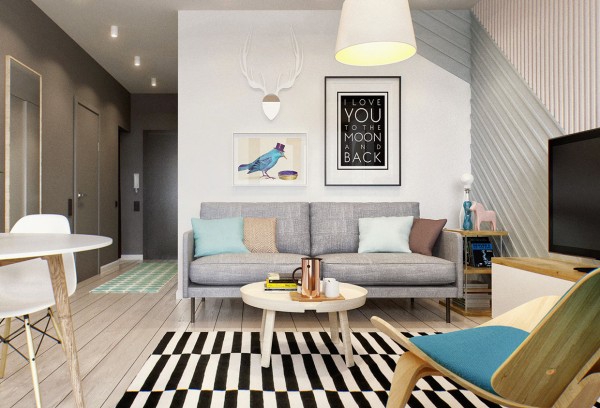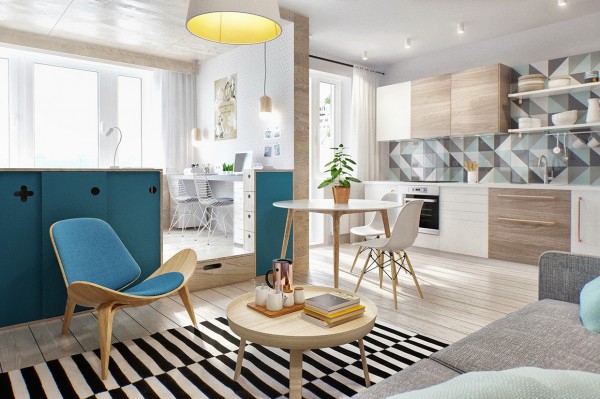 The kitchen is kept simple with wooden elements and a nice addition of a pattern back-splash. What a creative way to store your herbs and spices!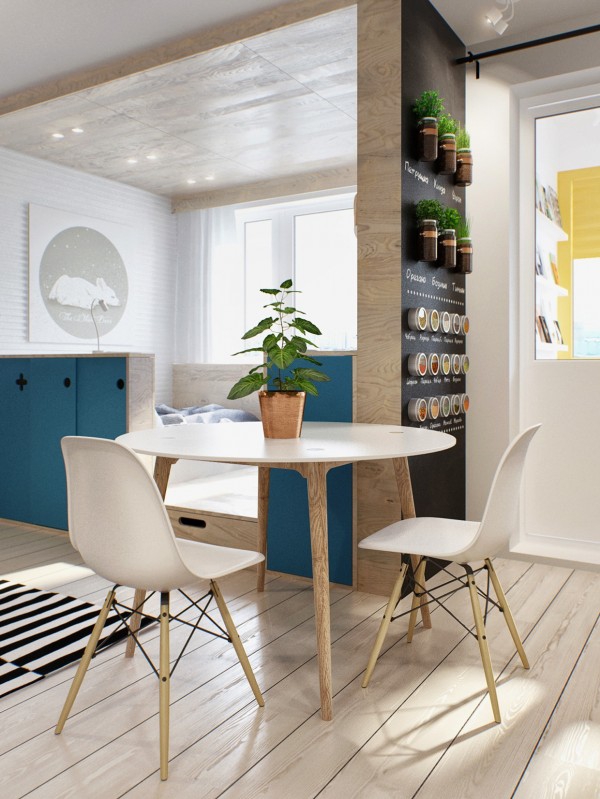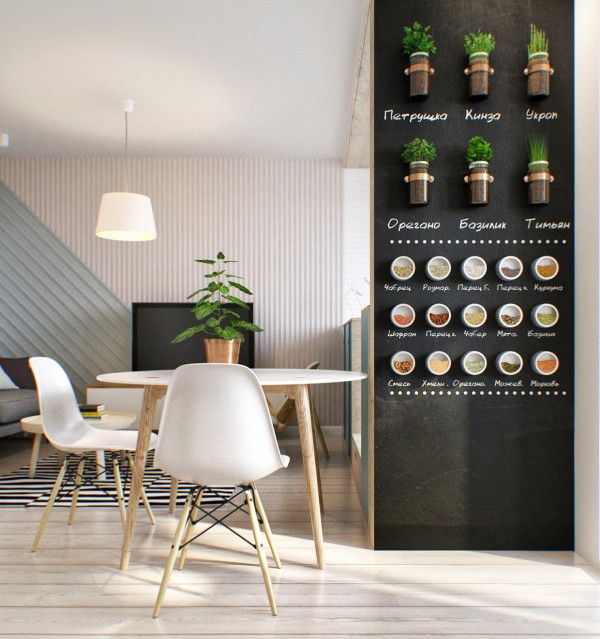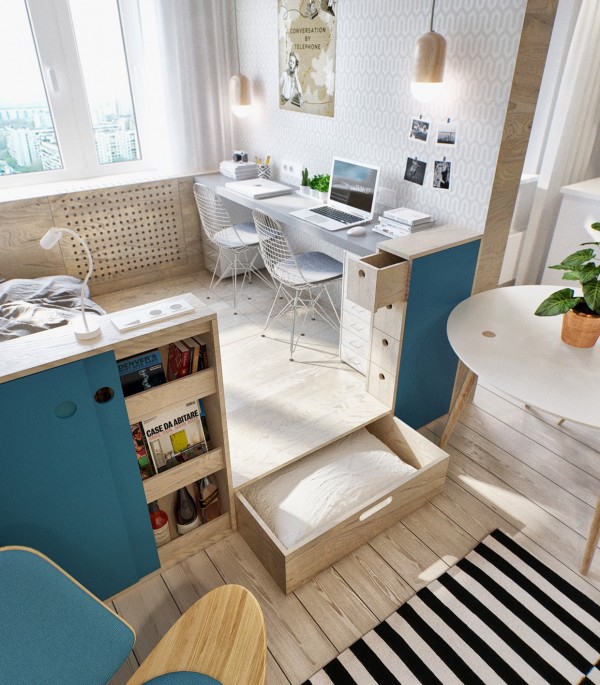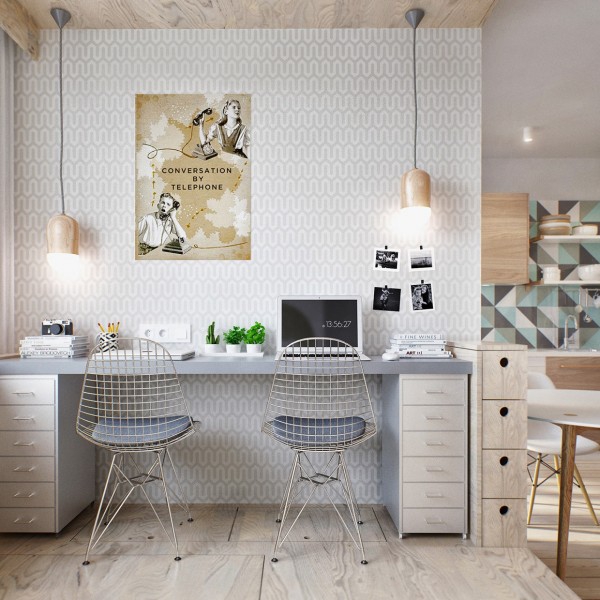 The bedroom is elevated to create privacy, while a bright mini-room is created to help you enjoy your morning coffee in peace along with a great view.