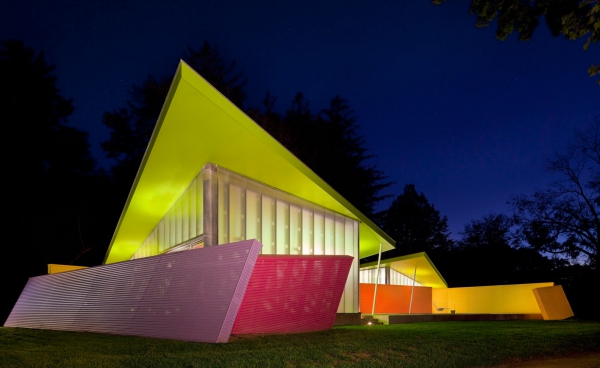 Wow! This home is definitely a sight to see. Located in Shelter Island, NY, this unique design was created by Stamberg Aferiat in 2010. It's one hundred and two square meters of bright, bold, and colorful design. Let's take a look, shall we?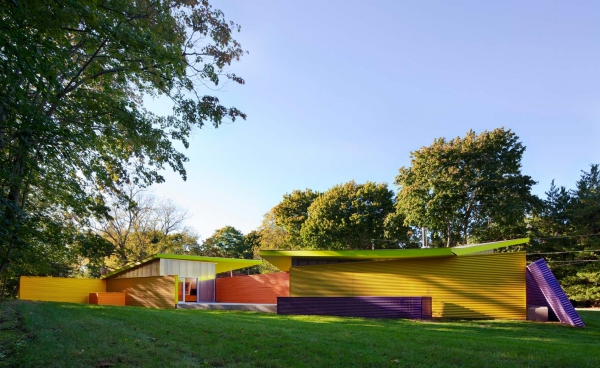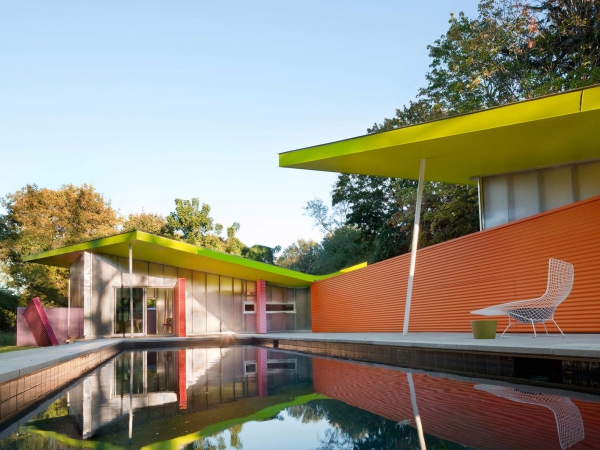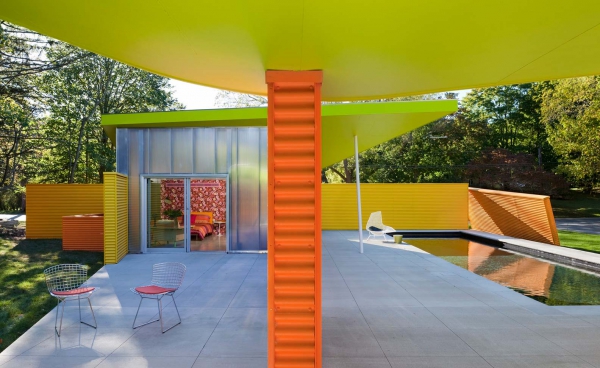 The exterior of this unique design is out of this world. Amazing rectangles create an insane amount of interest and intrigue, and bright oranges, yellows, purples, and greens sit in the middle of a magnificently manicured lawn. Tall trees seem to create a fence around this gorgeous home, creating a bit of privacy and a picturesque scene. We love the curved roof and the leaning rectangles, they add even more fun to this bold design. A plethora of outdoor spaces and a pool complete this marvelous exterior.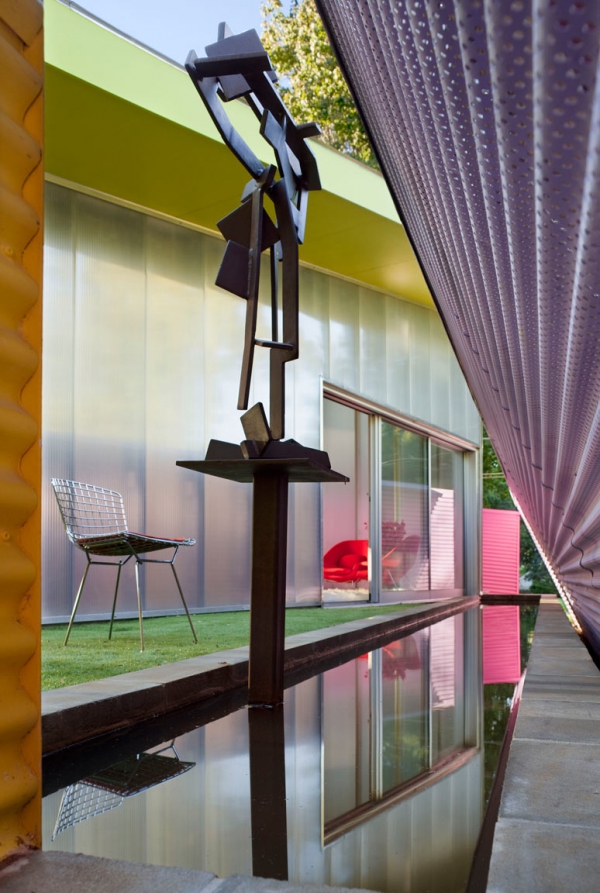 Circles and lines are brought to the design through the industrial materials. We love the relationship between the bright colors and the industrial look, it's exciting and interesting. The brown sculpture and the white chair look perfect in the space, they complement the exterior, and add more of a homey feel.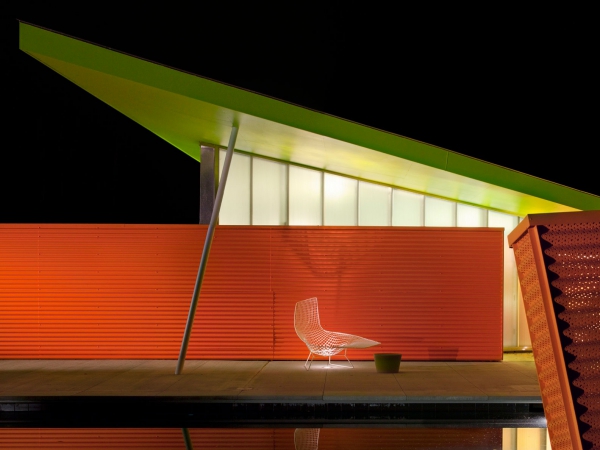 This space is phenomenal. The angles look fabulous against the sky, and the translucent windows were a wonderful choice. We adore the modern white lounge chair.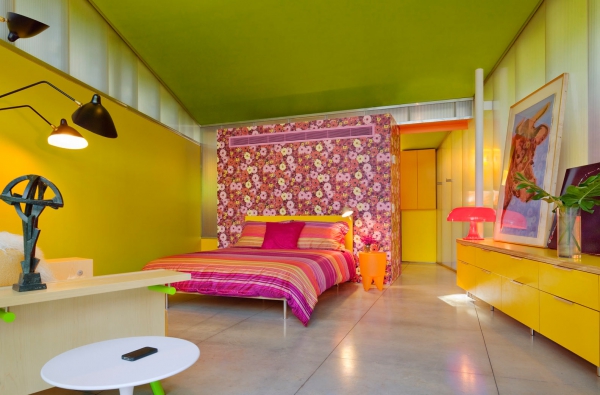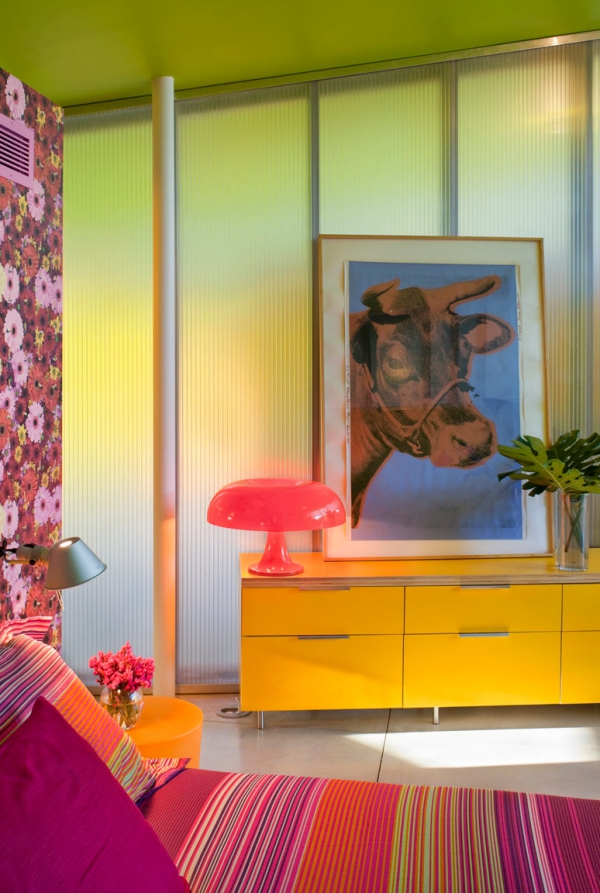 Inside this unique design, we are greeted with more vibrant color. In this room, a green ceiling, yellow walls, and a light gray floor create a charming backdrop. Striped bedding and floral wallpaper bring patterns to the design, and a long yellow dresser sits against the wall. We love the sculpture and the artwork in this room, they bring more of a personal touch to the design.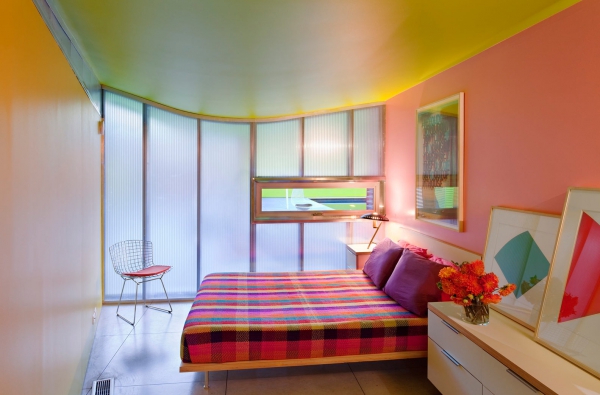 Out of the two bedrooms this one is our favorite. We love the way the artwork on the dresser connects to the architecture of the home. The large windows are fantastic, and we're big fans of the bright plaid bedding.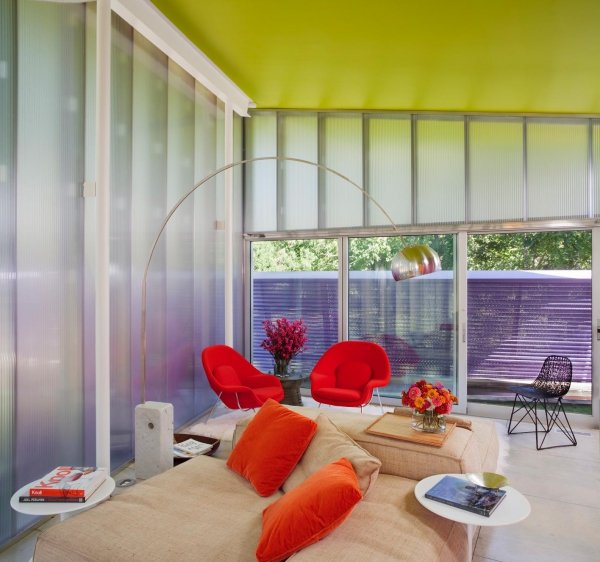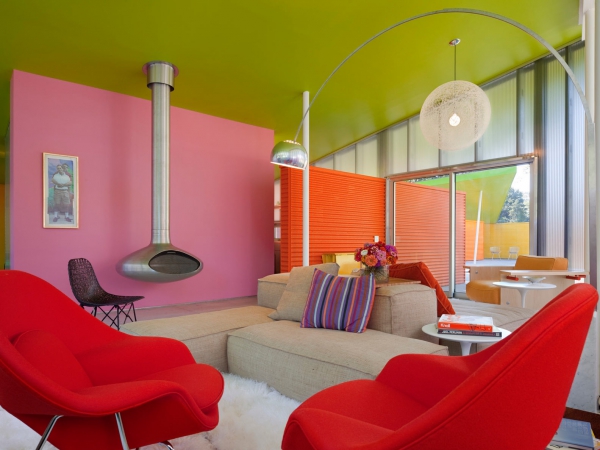 What do you think? What's your favorite thing about this unique design?