Cozy and modern living. Two descriptive words that don't always go together. But, in the case of this luxury house, these words not only go together, they complement each other. The Wallace Ridge project, built by Whipple Russell Architects, is located in the Trousdale Estates of Beverly Hills, California. It is a fourteen foot high, single story house design, that was built to impress and invite.
The patio doors lead out to an enticing pool and outside area, surrounded by gorgeous cityscape views and nature. The browns, grays, and cremes, blend naturally into the surroundings, creating an oasis in this luxury house. The large sliding glass doors allow for indoor/outdoor living, creating the perfect space for entertaining and relaxing. The pool is simple yet grand, with handsome squares leading the way to plush loungers. Next to the loungers, a staircase leads up to the rooftop terrace, which has an elegant seating area and a breathtaking view.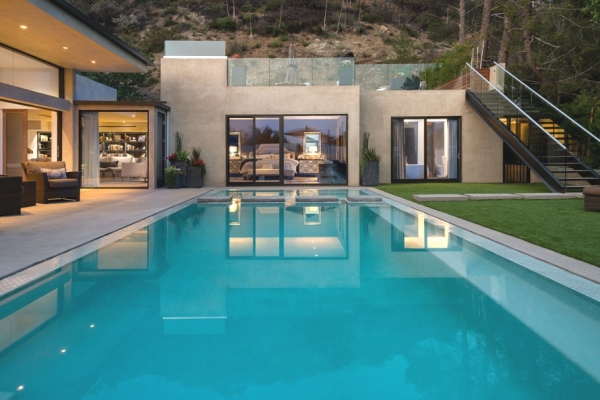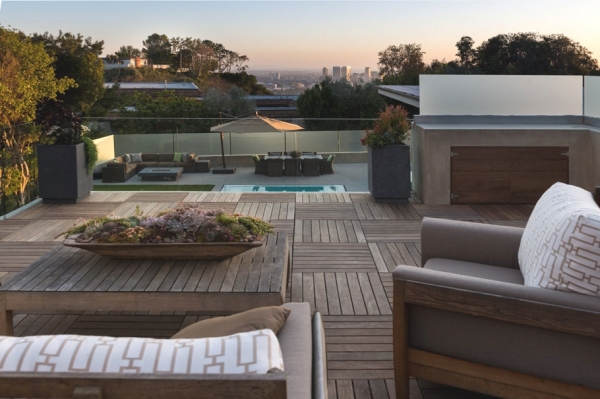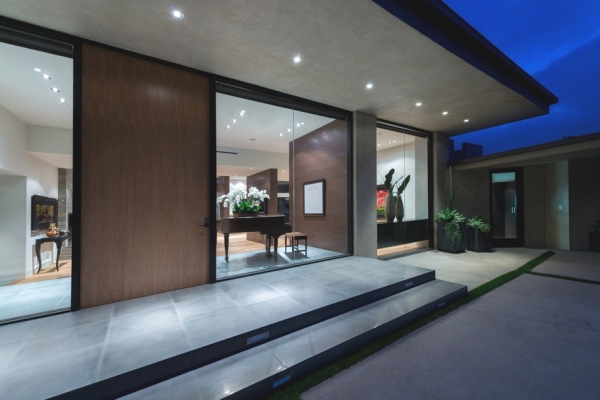 The entrance opens to a sweeping view of the living space, ending with a beautiful view seen through twelve foot glass walls and eight foot glass doors. The light hardwood floors, deep brown panels, and gray fireplace play together harmoniously, creating sophistication and comfort. The decorative aspects of the living and dining room are understated, yet playful. Whites, browns, bronzes, and the occasional color all come together to create an open and modern feel, making this single story house design seem like it could go on forever.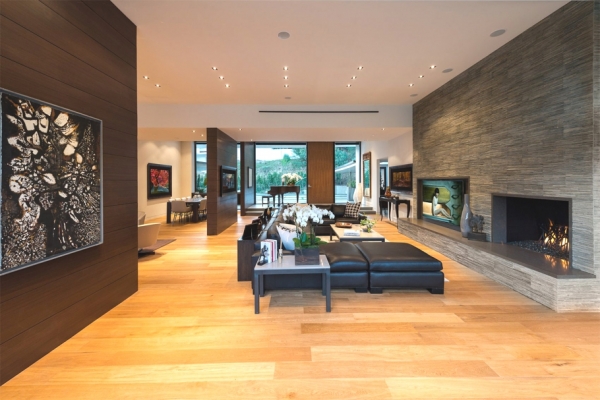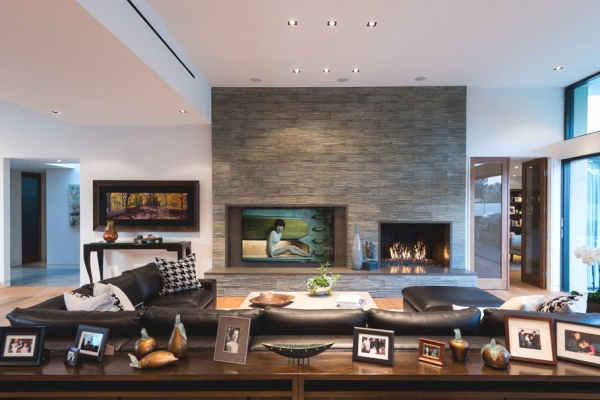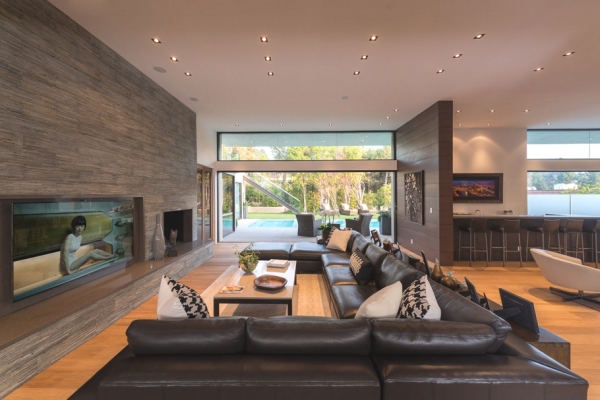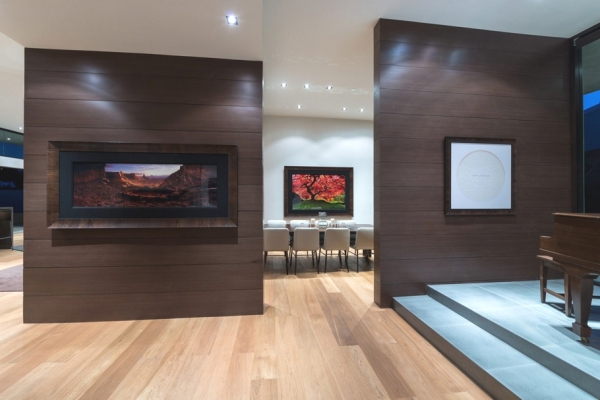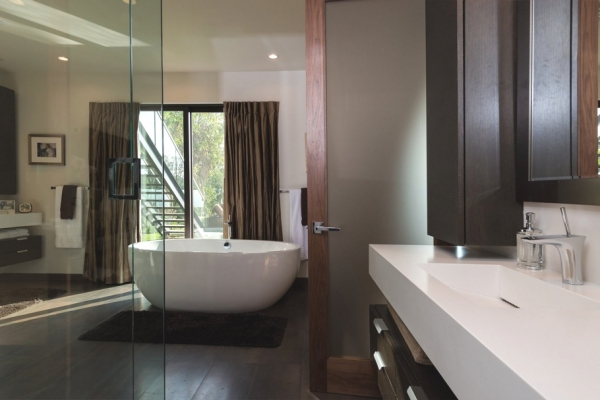 The bathroom is sleek and spacious, complete with a large soaking tub, rich woods, glass doors, and silver fixtures. The large dark curtains provide a place for privacy, relaxation, and retreat.
This single story house design plays well with the open plan, high ceilings, and cozy atmosphere, making it the epitome of a luxury house. This home feels spacious, warm, and inviting. It flows together in space and design, accomplishing that elusive combination of cozy and modern.