The architects at KMK Architects designed a modern loft that is funky yet minimal, using contrast to connect and differentiate the areas of the space. This spectacular home on Pear Street in Clerkenwell, London, speaks volumes through its clean lines, use of contrast, and accents of color.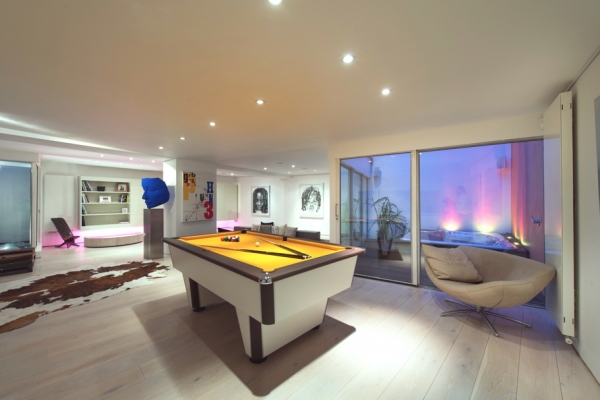 On the ground floor they used another wonderful loft design idea – a bright yellow pool table to create a focal point in the room, anchoring the space. Then they used the complimentary color, blue, to connect the pool table area to the sitting area. The neutral toned sitting area and the brown and white cowhide rug, provide just enough color to connect with the blue and yellow.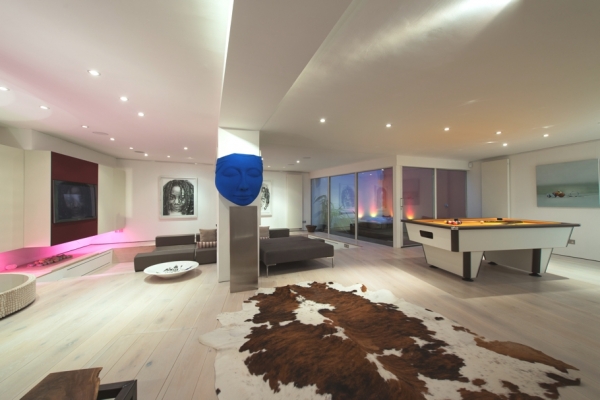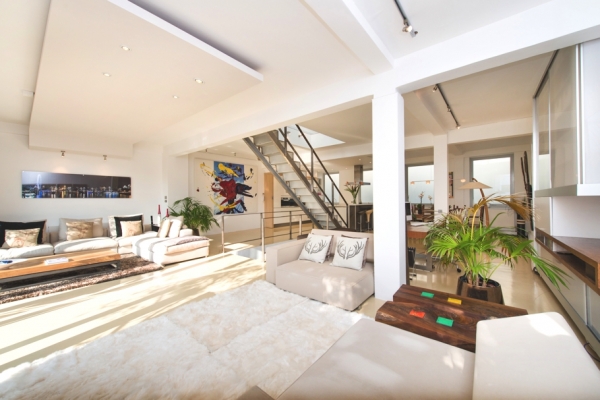 The kitchen and the dining room are wonderful examples of using contrast to distinguish space. The darks of the dining room separate from the whites of the kitchen, only to be coupled through the accents of color in both spaces. The living room has both lights and darks, creating a through line to the kitchen and dining room. The glass doors in the living room open to a beautiful patio, where the striking contrast of light and dark continues.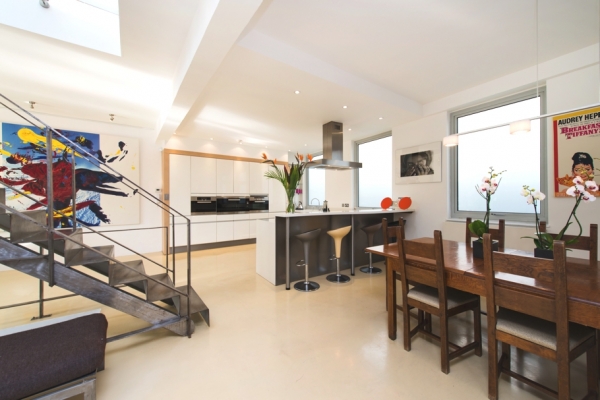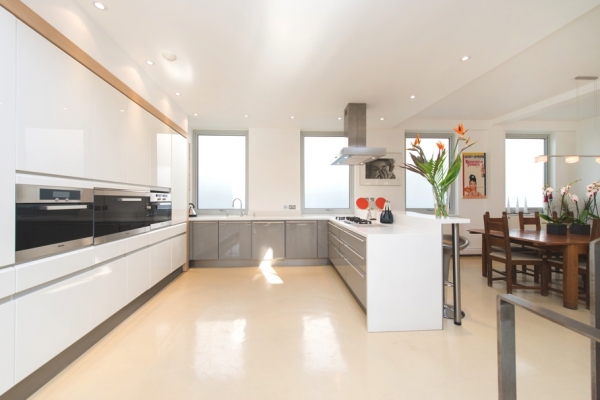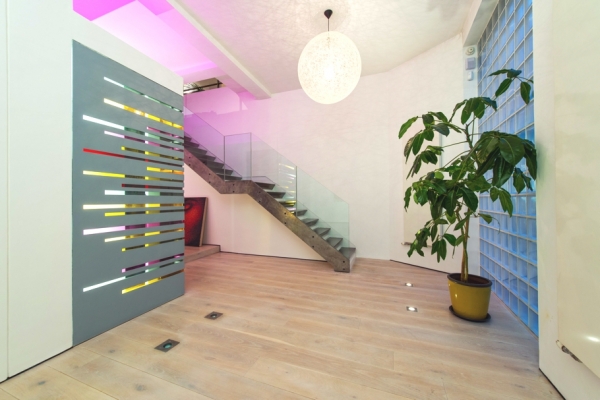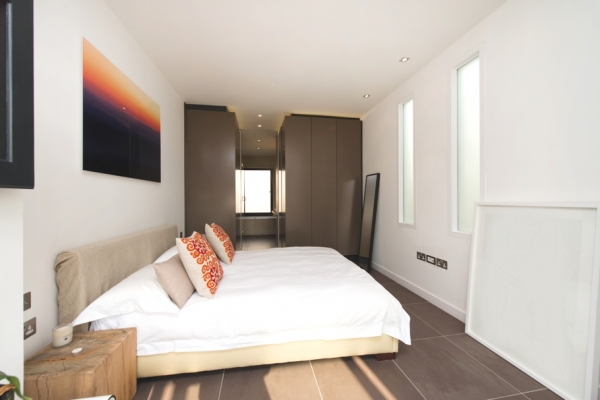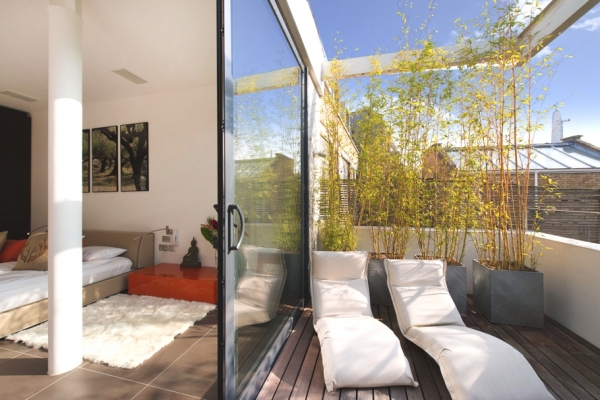 The bathrooms are sleek and minimal, allowing the top-notch finishes to shine. The contrast and the splashes of color connect these rooms to the rest of the loft.
This modern loft is an interior design idea executed well. The LED lights and the accents of color add character and spunk to the space, while the theme of contrast connects all of the areas into a unified and dazzling home.