A sculptural introduction into the mountainous landscape, the Flight House was created as a sanctuary from the urban grind. Designed by Sage Architecture, it centers on a lighthearted yet utterly refined approach to the clients' brief as well as their love for mid-century modern design. This contemporary mountain house in the high Sierras of Truckee, California offers a dynamic experience in every detail and desire.
Floating curved roofs literally taking flight off the land into the embrace of mountain thickets. These are largely constructed as single ply membrane 'cool roofs' for energy efficiency in the summer heat. They dip and curve creating strategic shading – indoors and outdoors – in keeping with the low energy demand of this contemporary mountain house. Its impact however transcends functional and energy concerns, creating a sinuous dance of sheer visual delight. It is complemented by stained cedar siding and corten steel on the exterior, and deliciously tactile cedar paneling indoors. The latter is crafted into clear volumes that allow the movements above to take center stage, while elegantly carving out spaces below it.
Well placed windows induce ample ventilation during summers while the concrete floor acts as a heat sink in winters. Proportions and surface treatments go a long way to evoking the mid-century modern vibe that the clients so desired. The decor is furnished with sophisticated restraint, with artwork establishing visual foci.
A stunning symphony of material, pattern and curated spaces, this contemporary mountain house is truly a sight for sore eyes.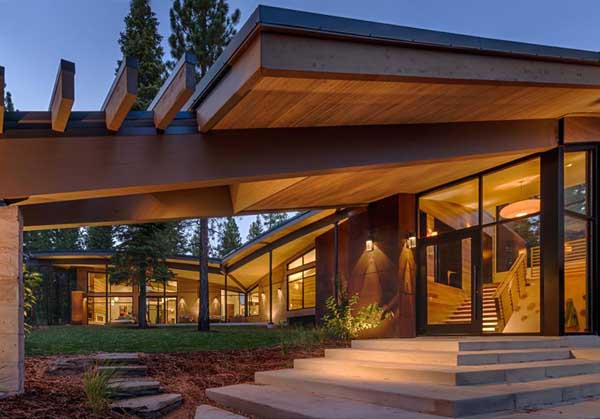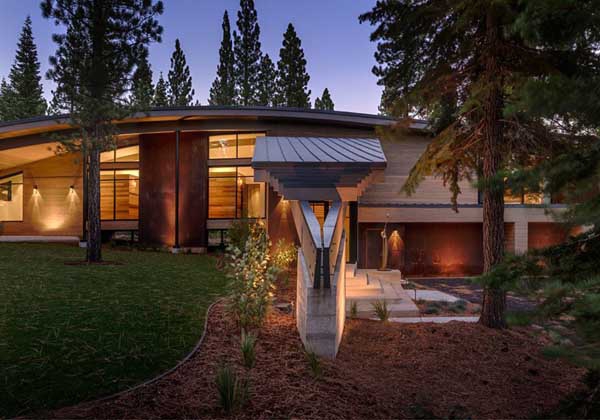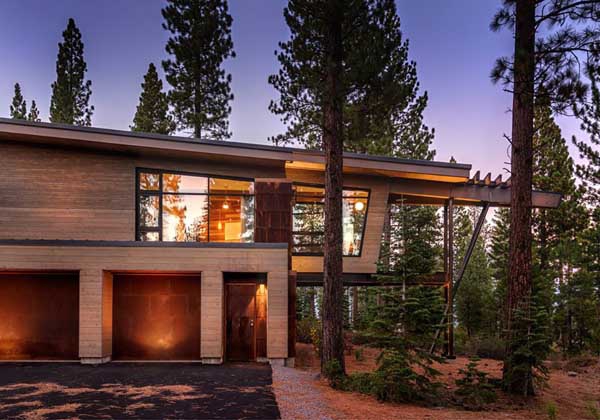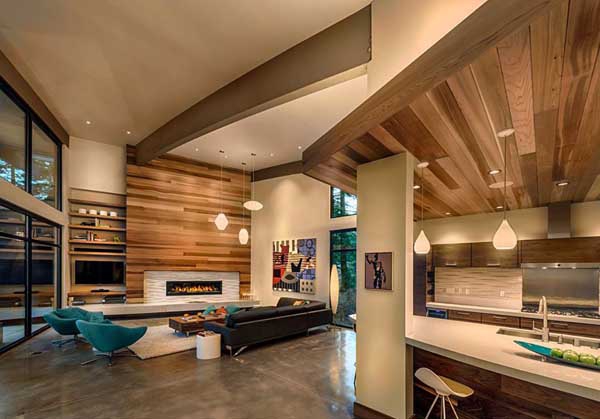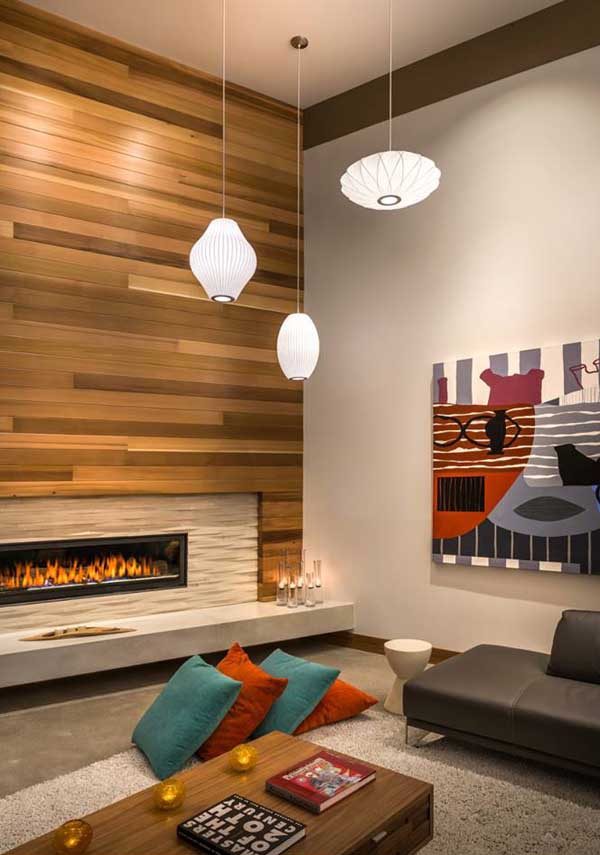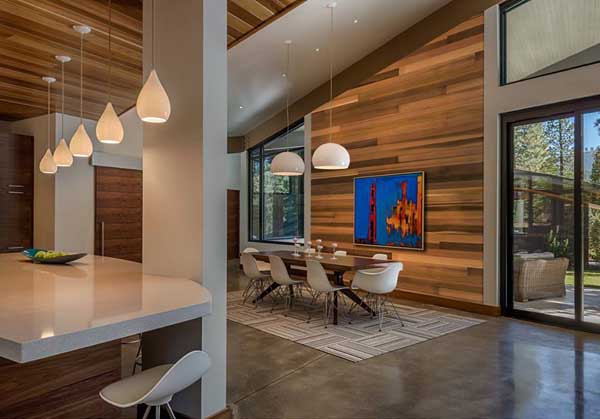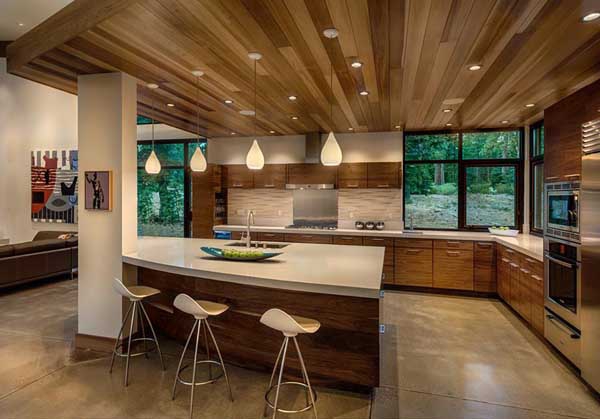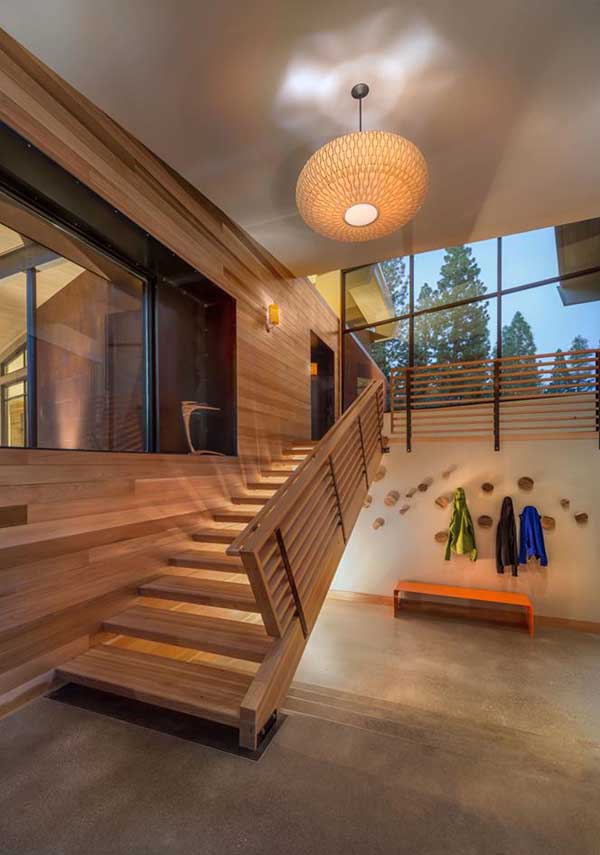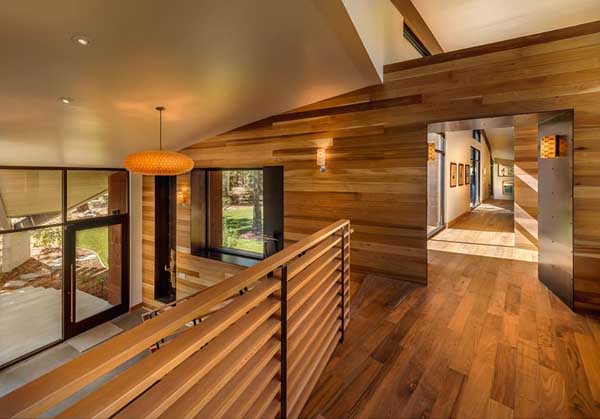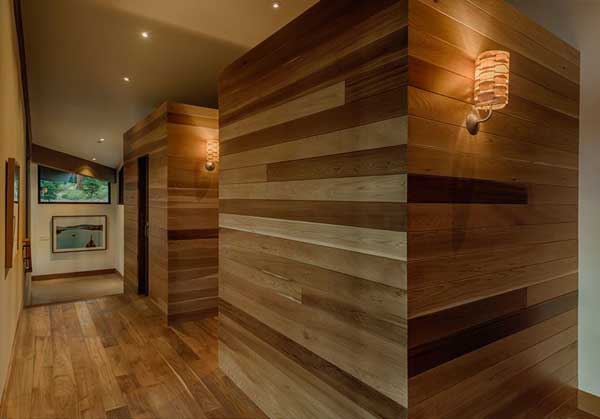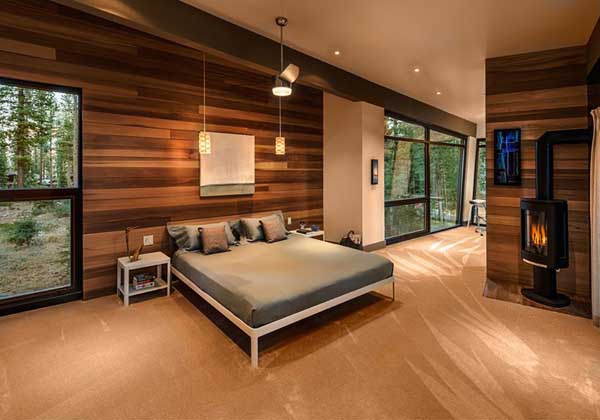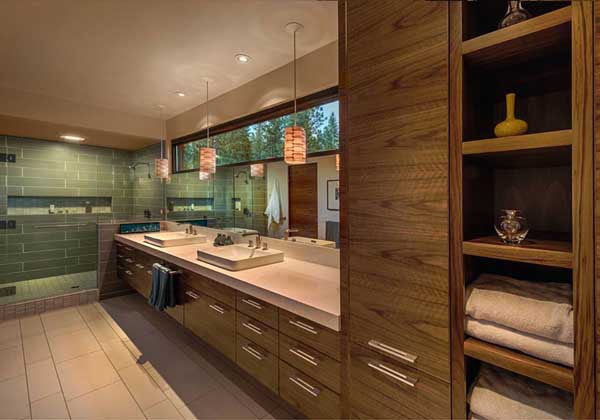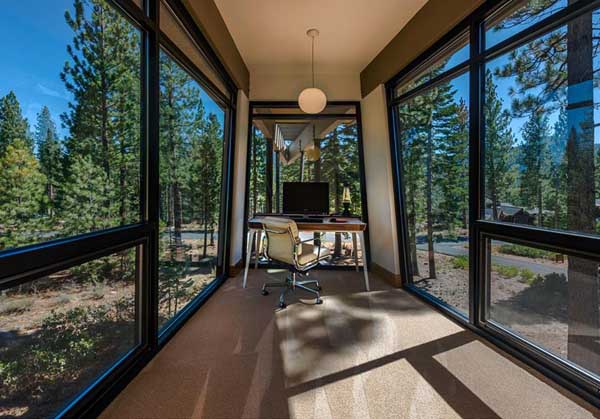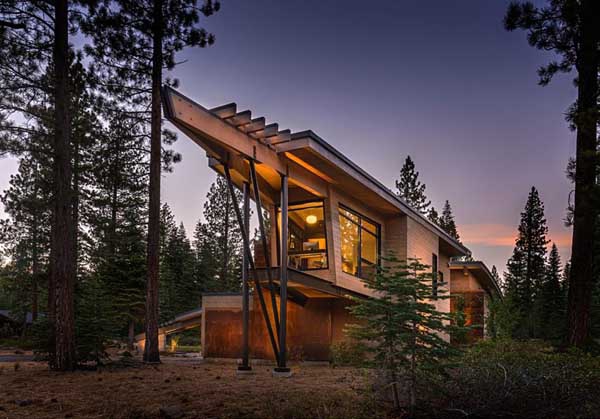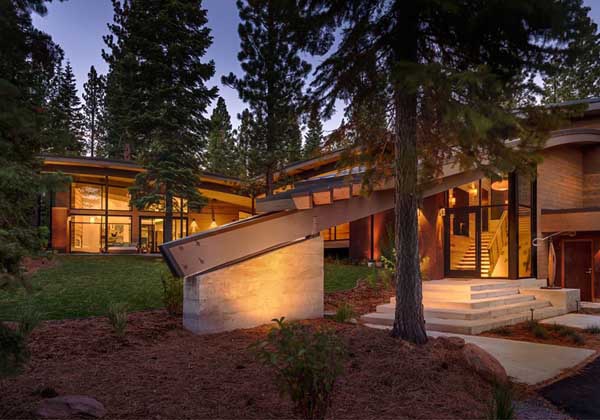 Photos: Vance Fox Photography