Okto residence is a contemporary beach house, located on La Gorce Island in Miami Beach, Florida. This gorgeous home, designed by Touzet Studio, is absolutely stunning from the outside, with its bright white exterior and brown accents. The rectangular shape is clean lined and captivating. The indoor/outdoor experience is magnificent with its cantilevers and large windows. And it is situated right on the waterfront of Miami, with a pool that overlooks the Biscayne Bay.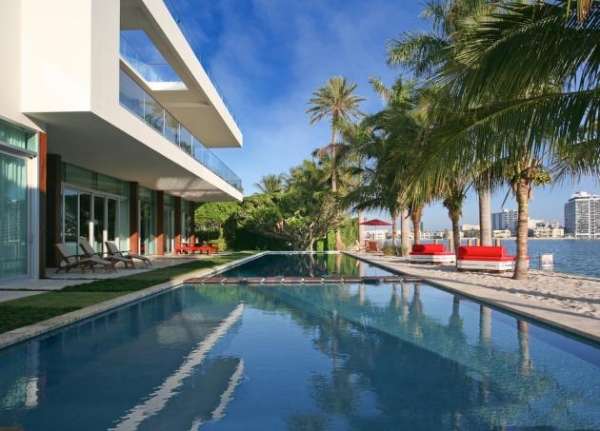 The pool impresses with its brick accents and strip of private beach. Various kinds of seating line the patio and terrace, providing a perfect place to entertain.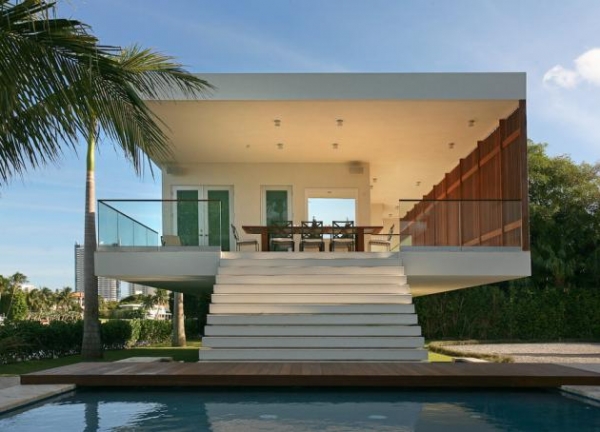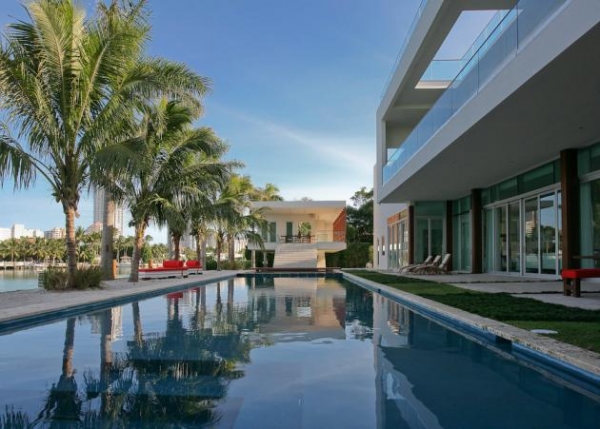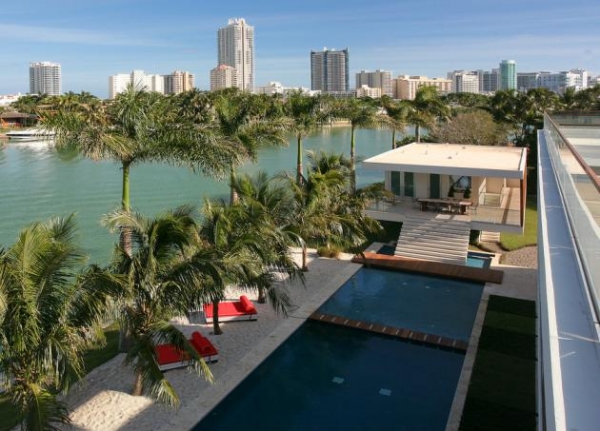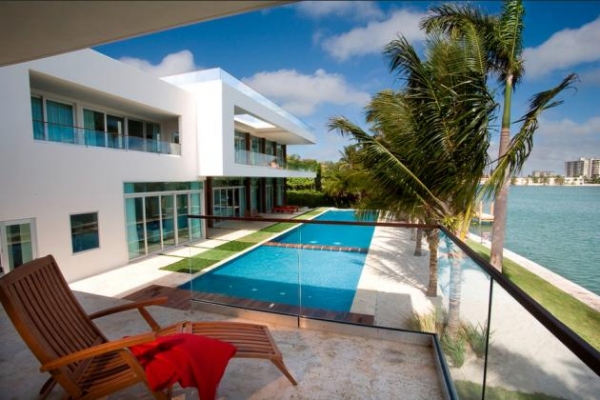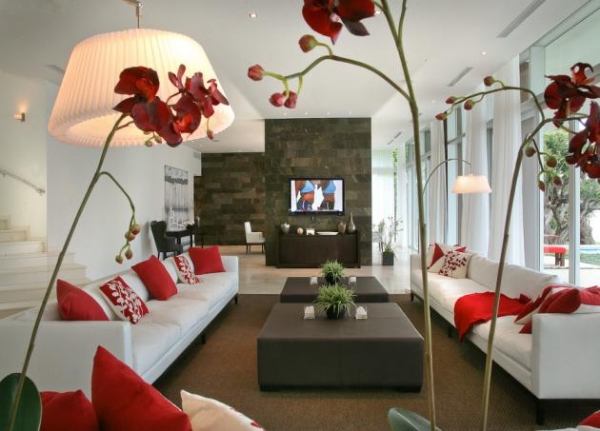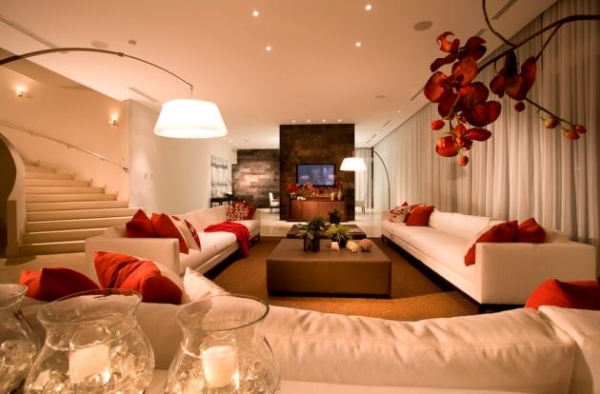 The inside of this contemporary beach house is just as gorgeous as the outside. In the living room, neutral colors, accented by red, provide the color palette. White sofas, in conjunction with dark coffee tables and a dark rug, create a lovely contrast. Intricate stone dividers are used to create separation between the spaces.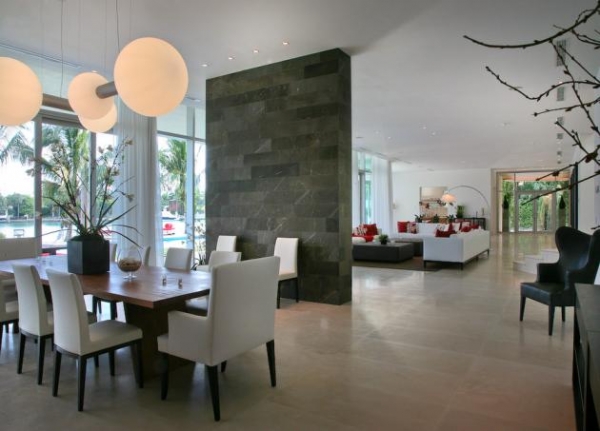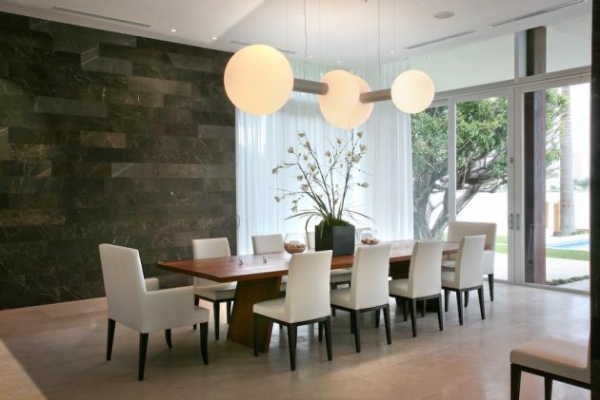 The dining room has a long wooden table, encircled by clean-lined white chairs. Creative lighting hangs from the ceiling, framing and illuminating the eating area. Large windows and patio doors enable easy access and viewing, to and of, the outside scenery.
The kitchen in this alluring house is sleek and spacious. The brilliant white tile floors are stunning and luxurious. Stainless steel, white walls, and dark cabinets, combine to keep the space open and bright.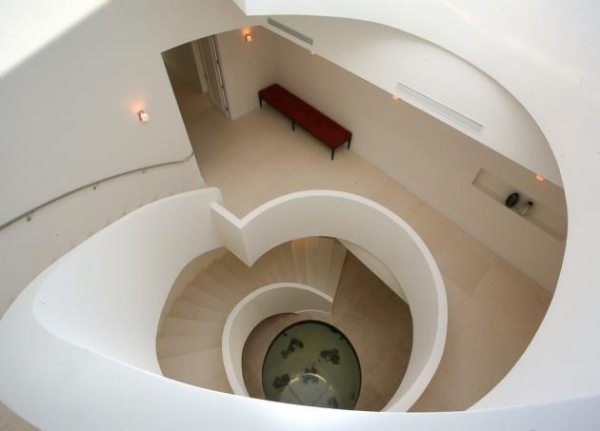 The curved staircase is executed perfectly and adds a significant amount of interest to the home.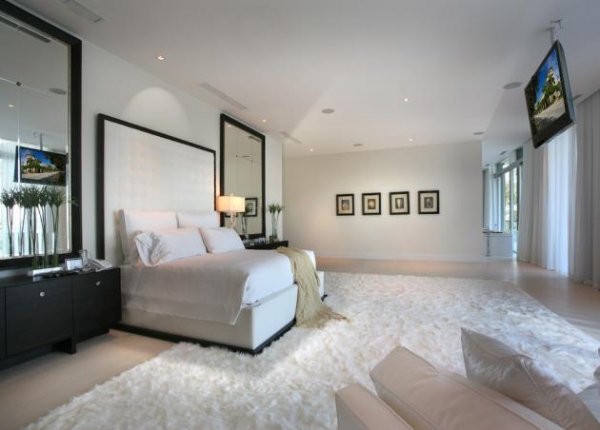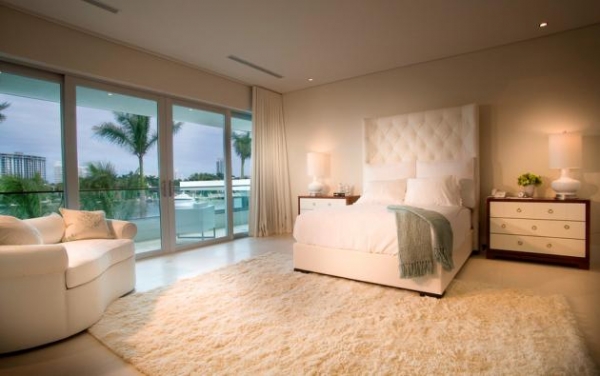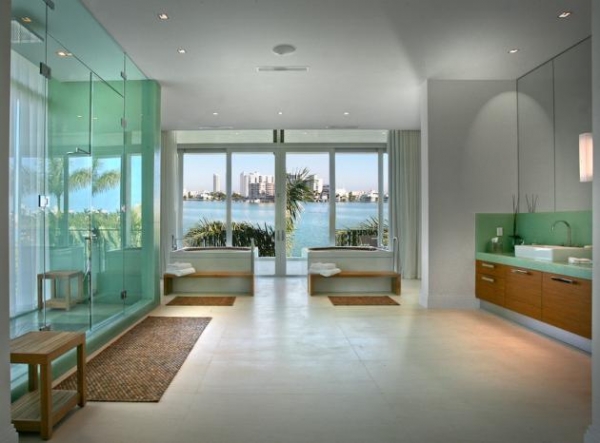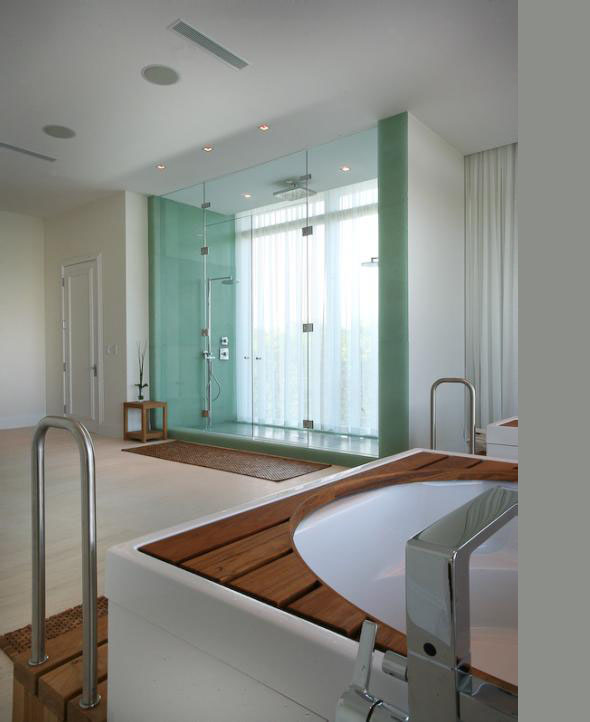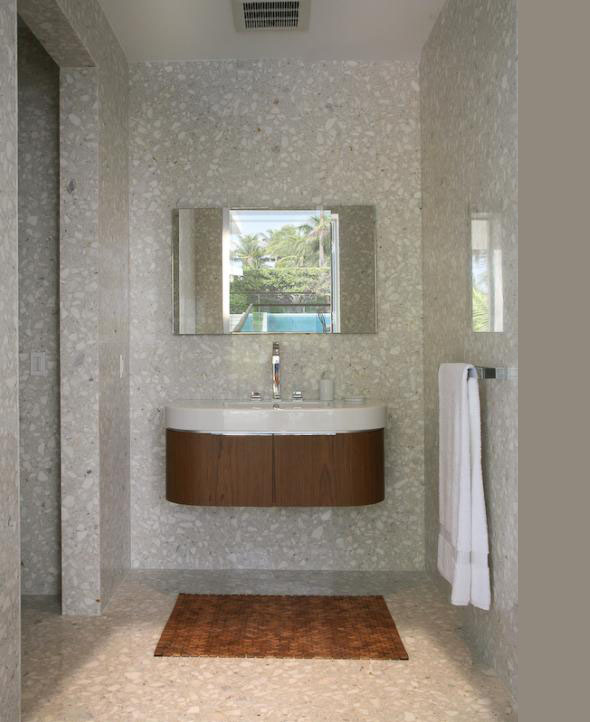 There is no lack of space in the bedrooms and bathrooms of this beach house with contemporary design. The bedrooms are positively huge. Fluffy white beds and large plush carpets are included in both spaces. The master bathroom is absolutely captivating with its two bathtubs, gorgeous tile, and fantastic views. Absolutely stunning!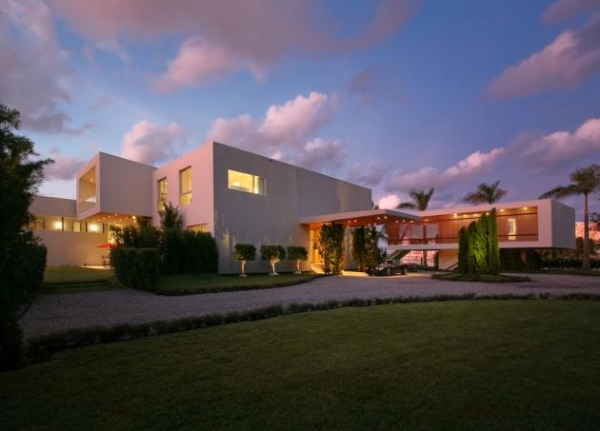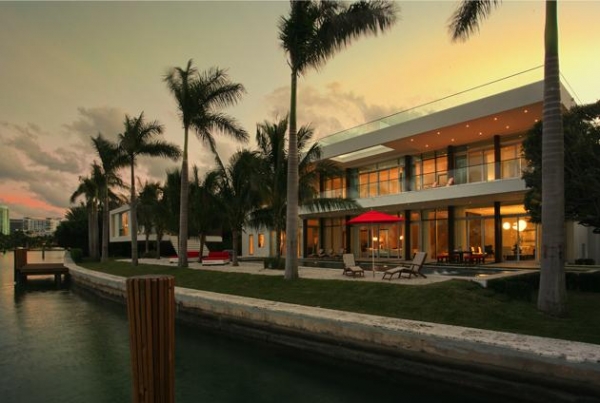 Photos © Mark Surloff