If you haven't noticed, more and more people are hopping on the sustainable living train. But, much like this sustainable design, these homes that are built to promote a healthy environment are becoming more and more stylish.
Designed by Balance Associates Architects, this three-story home is simple in its interior design, comfortable, and very modern. Located near both Glen Lake and Lake Michigan, this home reflects timeless beauty and exudes what the modern home looks like.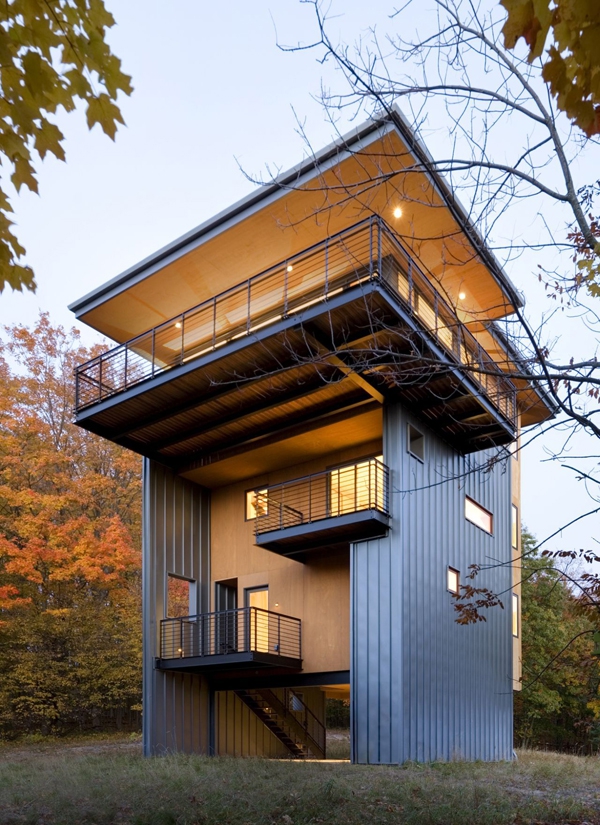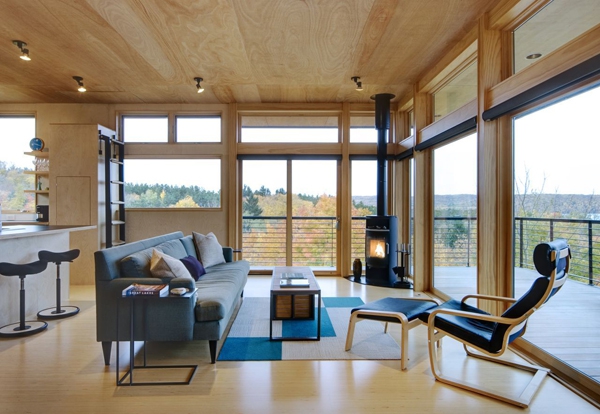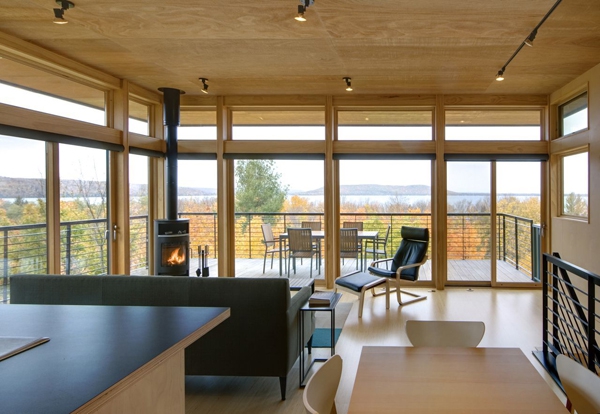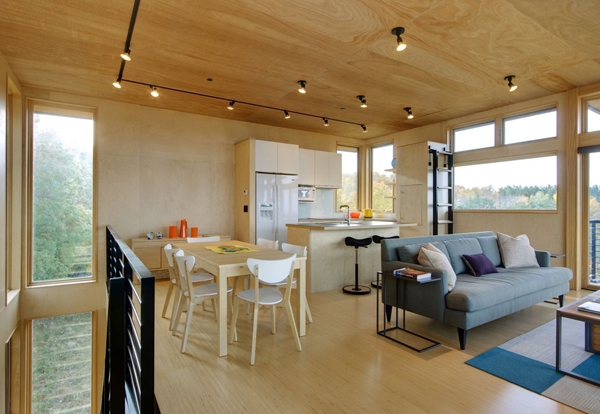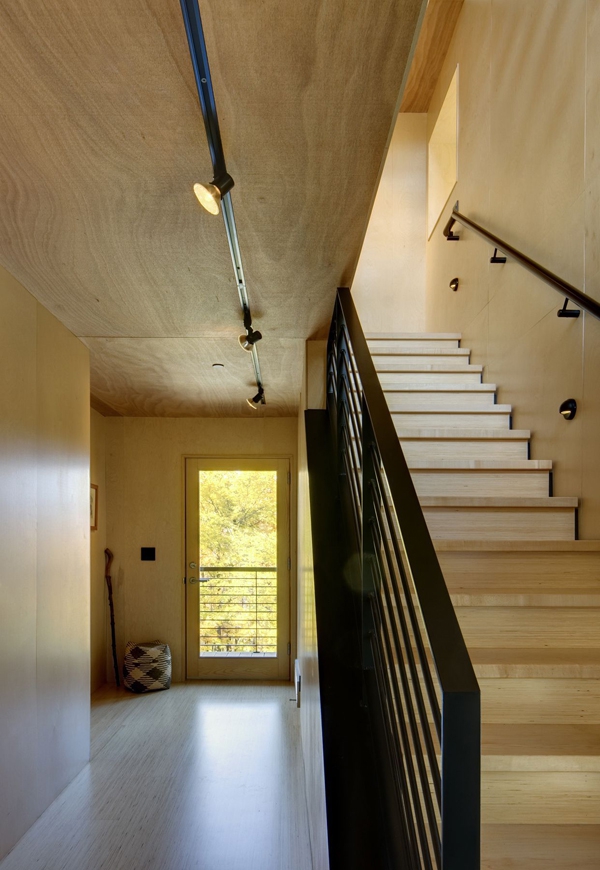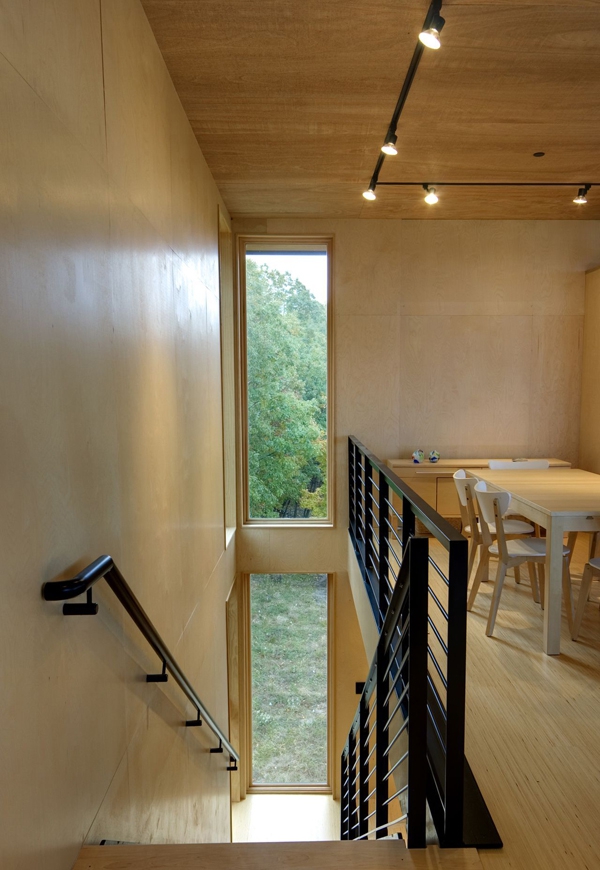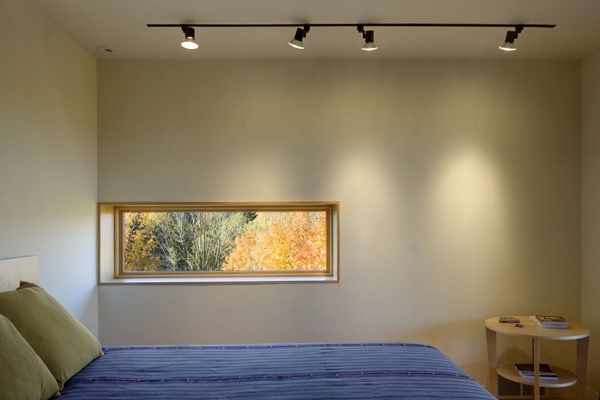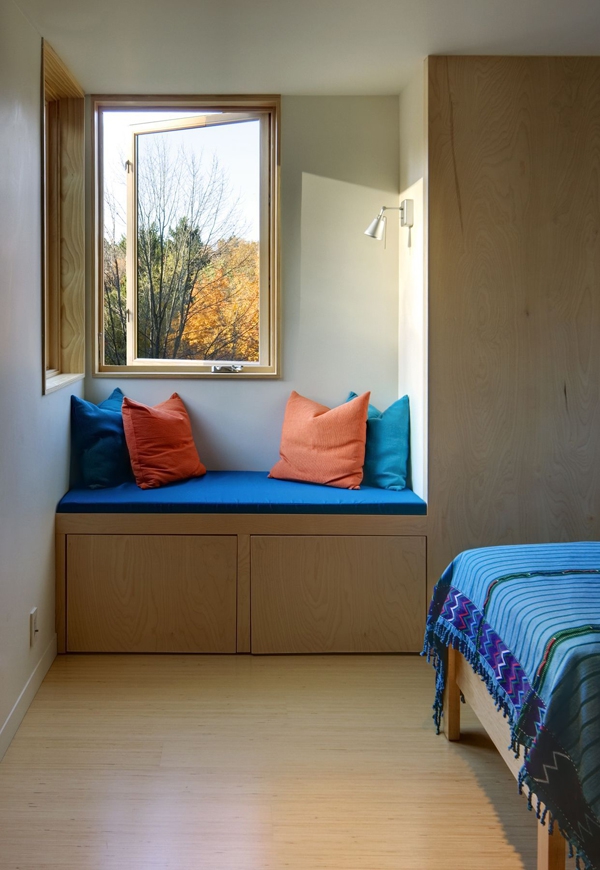 While the interior of the home is naturally very neutral, the hints of color in the decor and furnishings help add necessary warmth. The blues and orange contrast perfectly against the light natural wood (they are opposite on the color wheel after all). We really love the masks in the staircase too, nothing else in the home exists like these.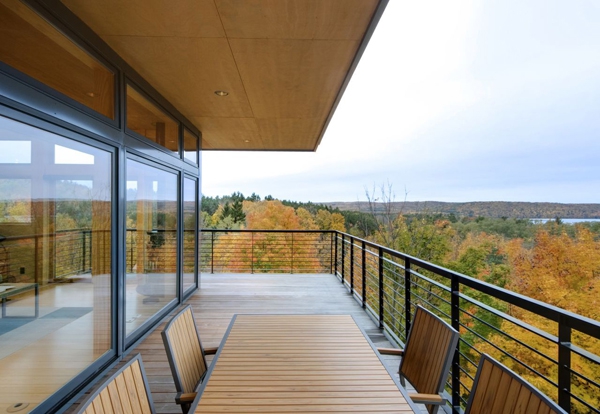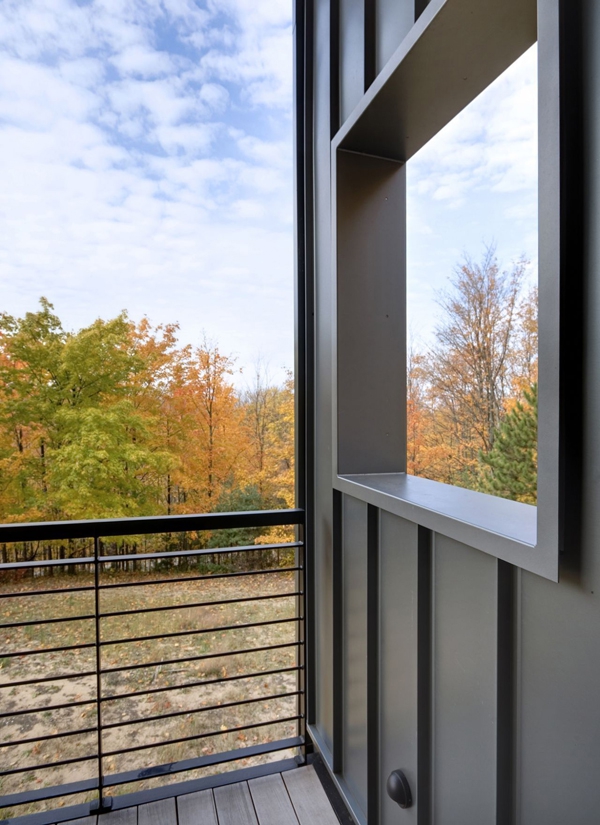 Let's not look past the awesome deck that sits atop the whole house. Imagine the beautiful view you could have of Lake Michigan from up there. So relaxing and gorgeous!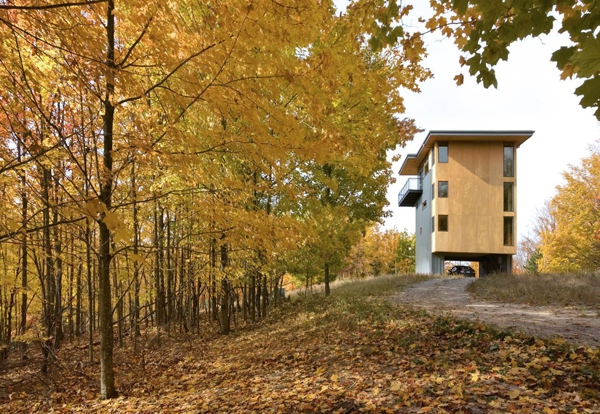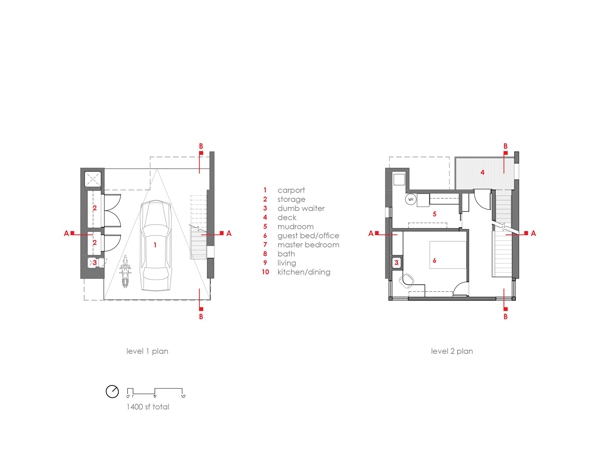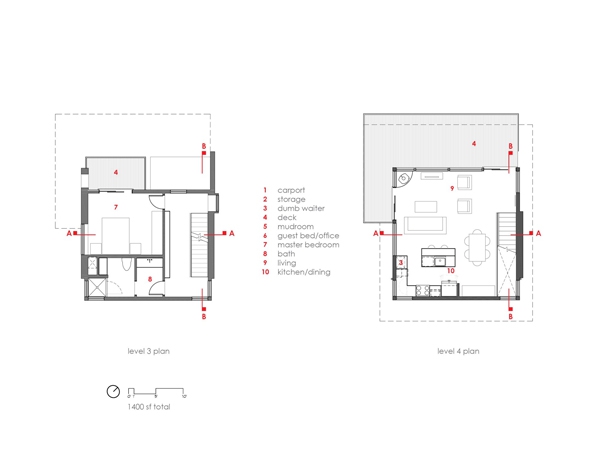 Photos: Steve Keating