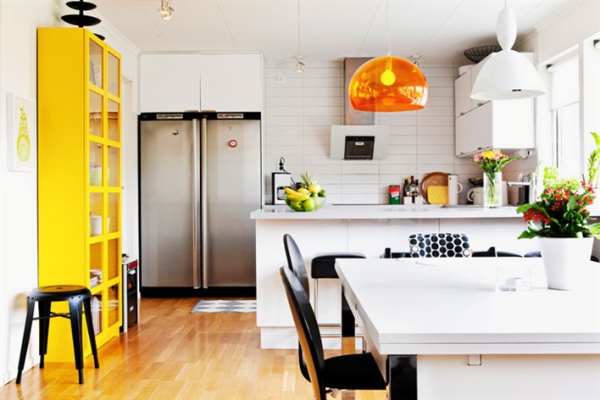 This family home has been brought to life with pops of color that compliment and shows the fun and playful side of the people who live there. The house is in Scandinavia and has a mainly white and black theme inside but with the addition of many small and large pops of color it has been enhanced immensely and is now quirky, fun and dull of character.
SEE ALSO: Most Popular Interior Design Styles Defined
The kitchen has been brightened up by the large yellow cupboard and also a stunning orange lampshade, these pops of color make great focal points. In the dining area a large, colorful rug covers the golden wooden floor and adds that essential pop of color to the room. The living room has high ceilings that reach right to the roof, again painted white walls have been given a new lease of life with the addition of colorful accessories such as the cute yellow chair and matching cushions that adorn the sofa.
A child's bedroom has lots of pretty and fun accessories, bunting, cushions and toys are all on display and it is here that the pops of color are really prominent. The master bedroom also has it's own Scandinavian style enhanced by pops of color in the choice of bedding and beautiful rug covering part of the floor.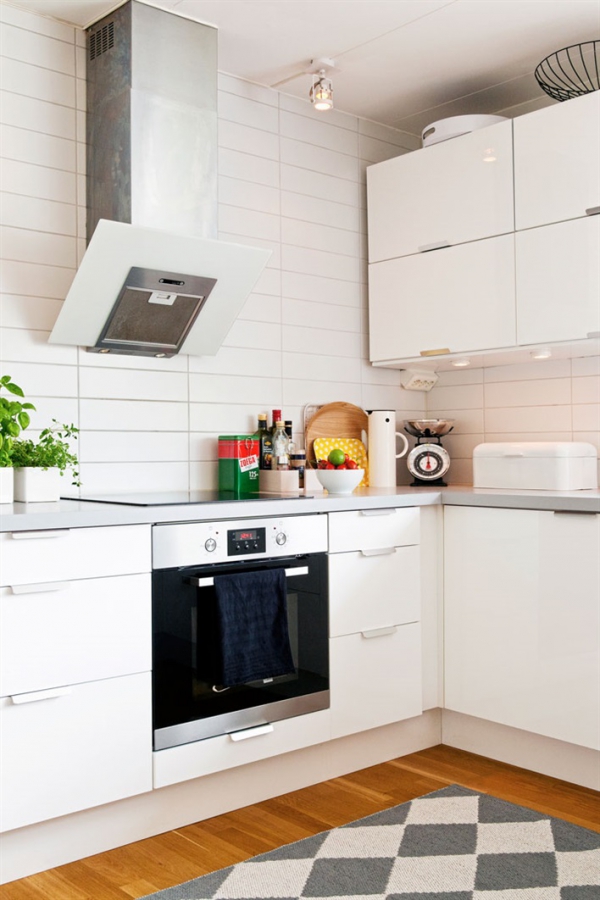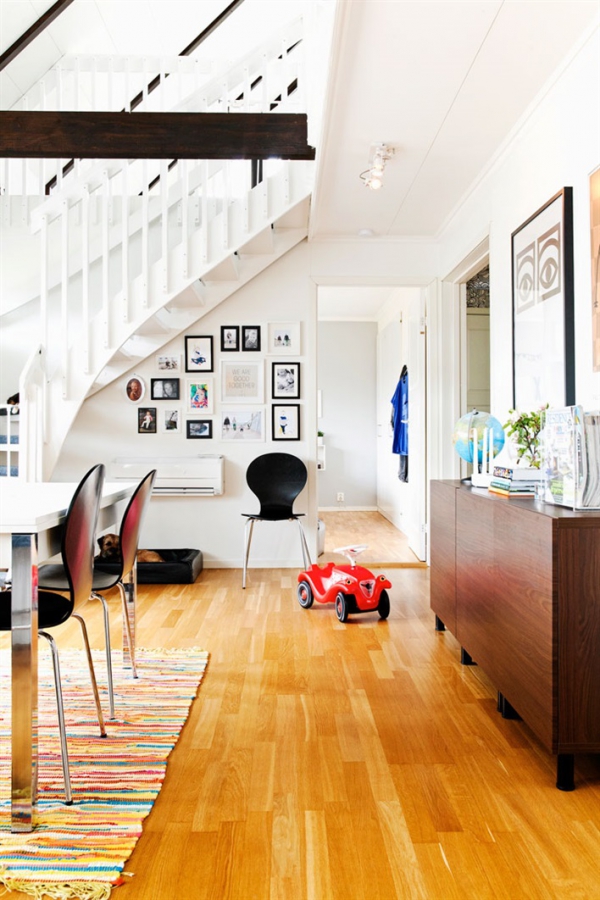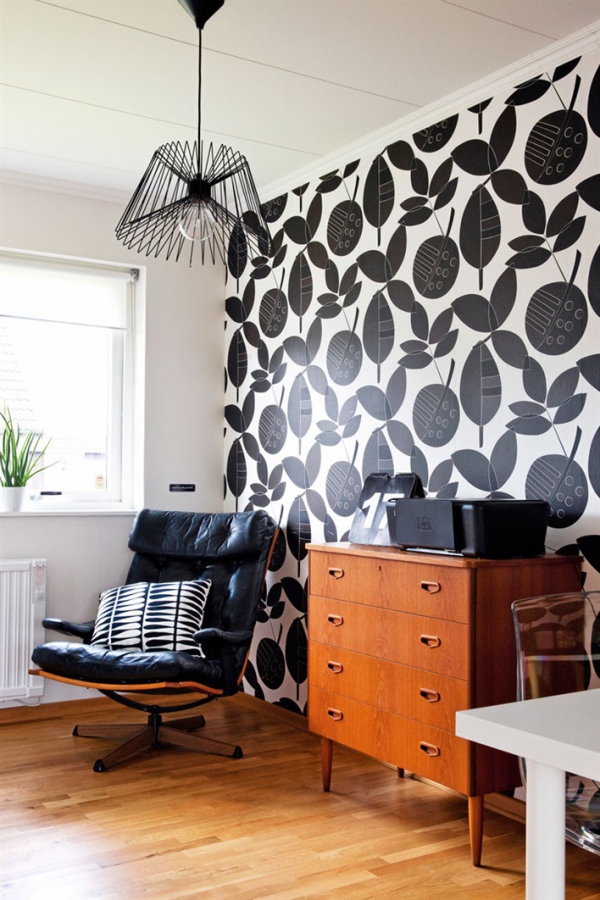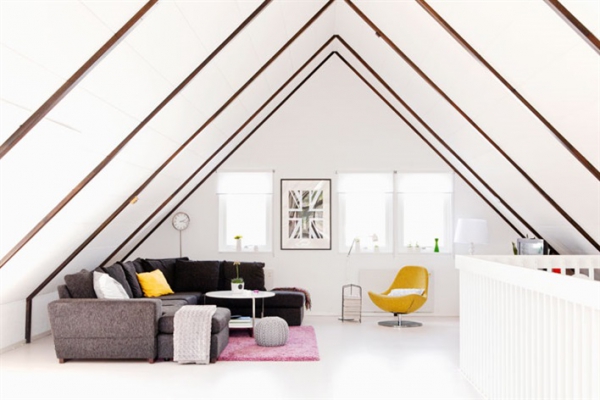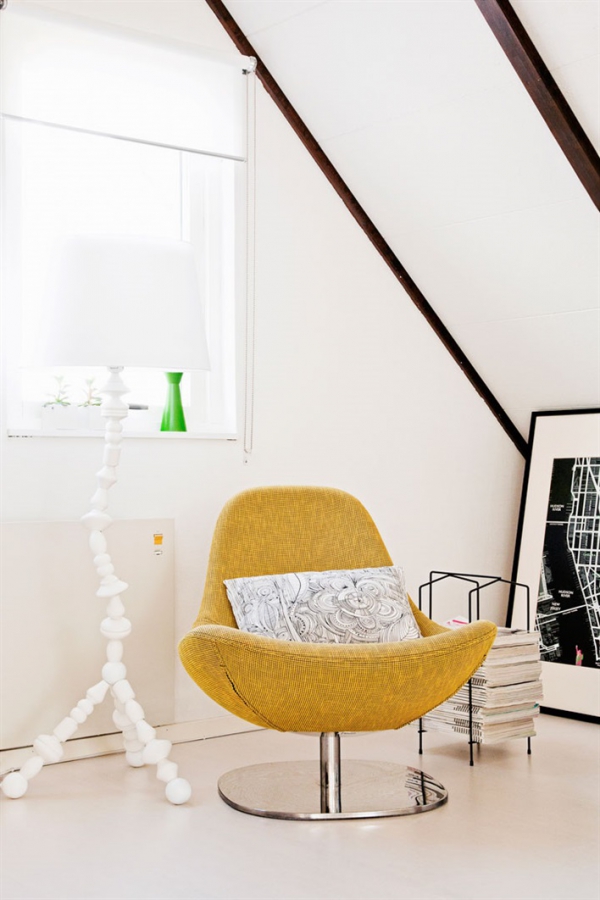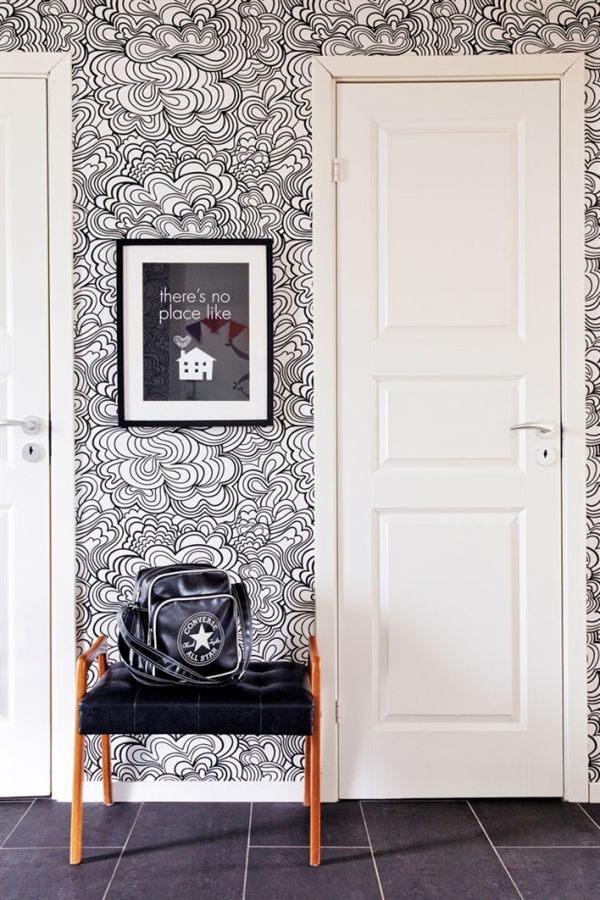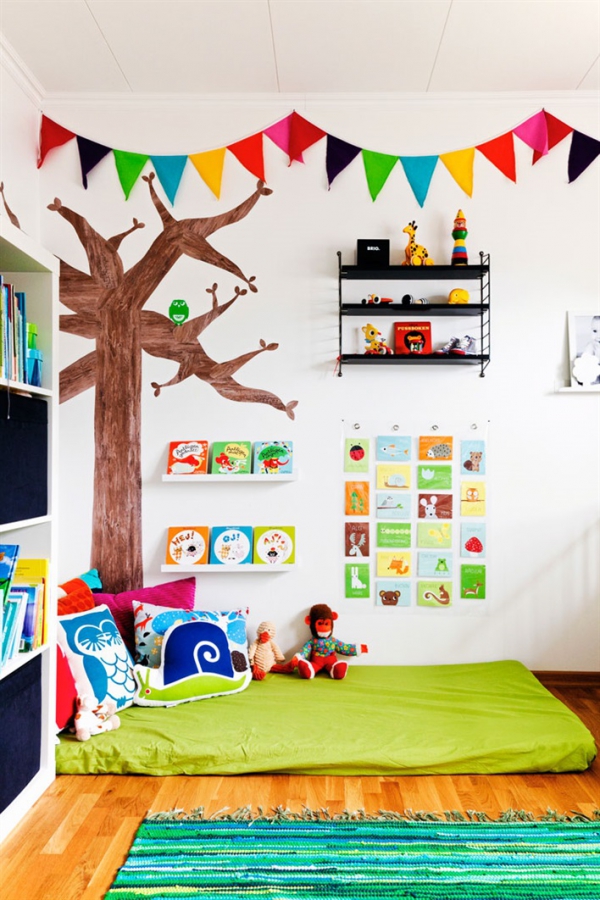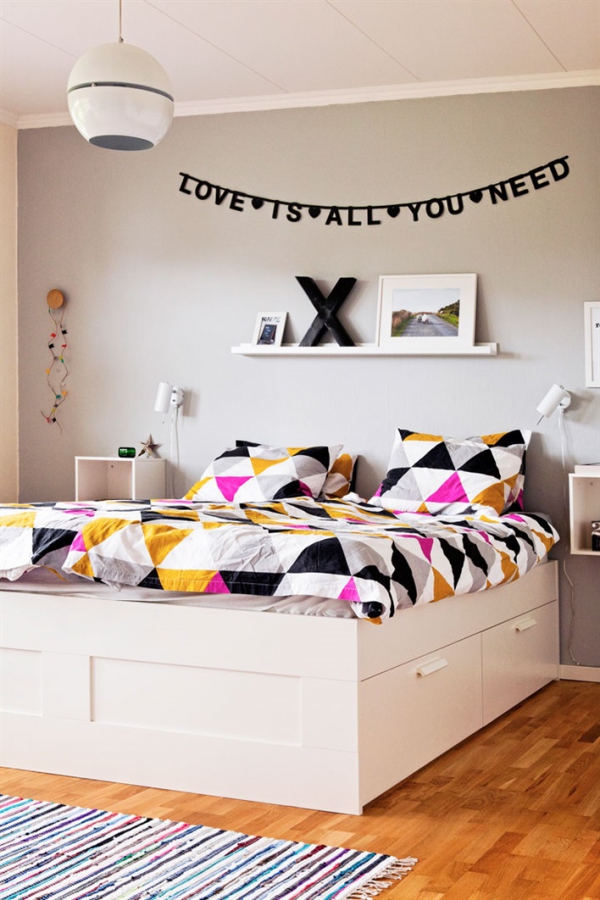 Photos: Sofi Sykfont, found on Decordots