Have you ever seen an office like this? We were impressed by the amazing idea of the Spanish architectural firm Selgas Cano to build an office right in the middle of the woods.
The unique place is a huge glass 'tunnel', featuring minimalist and open design, and  surrounded by lots of trees. The shutters over the transparent roof are retractable to welcome the sunlight.
Tight spaces are usually considered to be frightful, but this office is different; it definitely creates for the employees far more creative ambience.
The following images show how beautiful the place is in the autumn. We surely would love to work in an office like this one! Would you?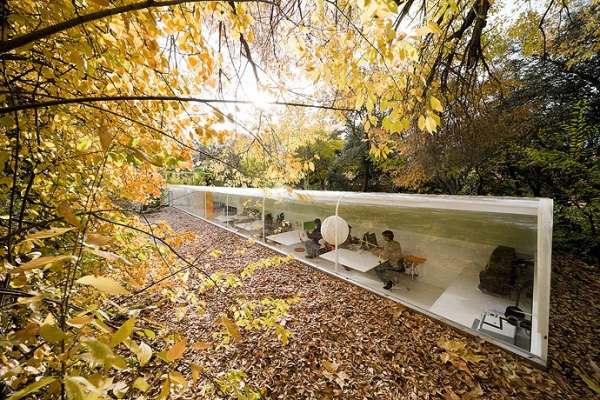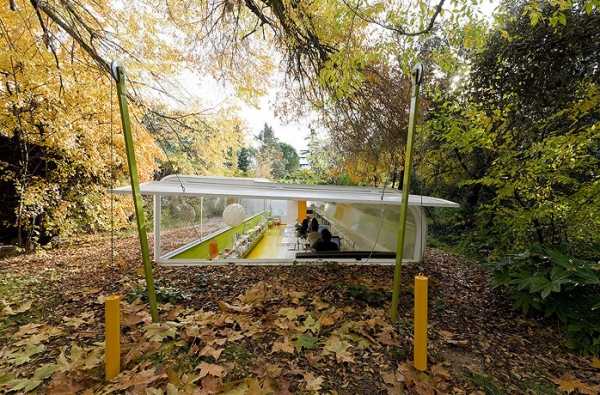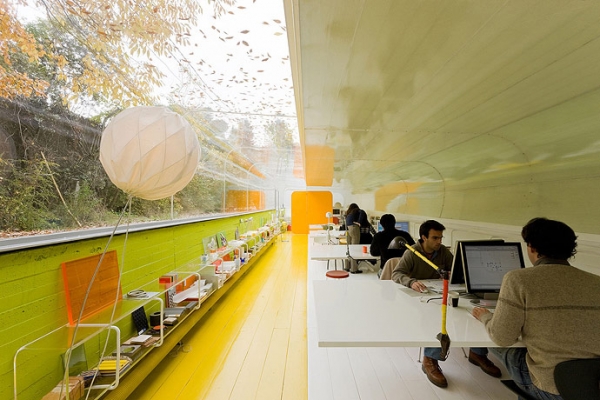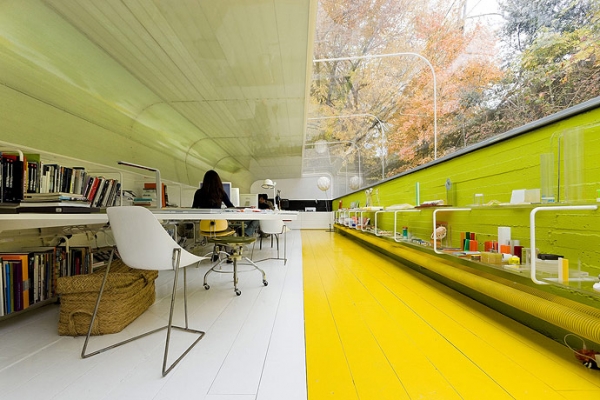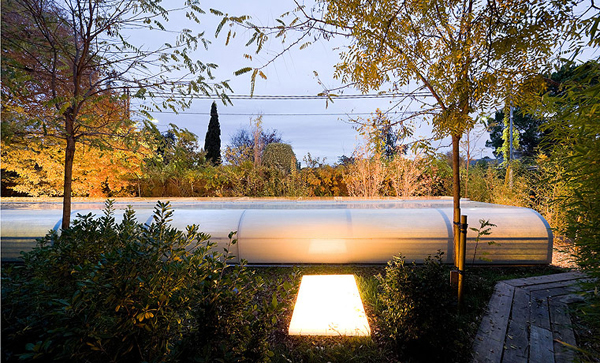 Images found on: Archdaily