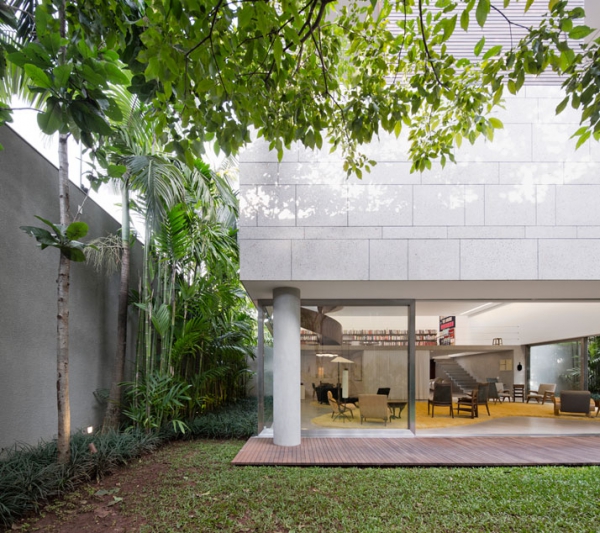 Are you in a tropical mood today? You should be! The weather is inviting and you're probably itching to go on vacation! If your much-anticipated vacation is still a little ways down the road, then allow us to give you a visual journey to hold you over until then. Today we're going to fly over to the beautiful country of Brazil. Rich with culture and color, this country is the perfect spot to check out some of the best homes in interior design. Located in Sao Paulo is a minimalist house crafted by Isay Weinfeld, who just happens to be a top Brazilian architect.
As you can see, this is certainly not your ordinary minimalist house! Its strong artistic influences come from various art connoisseurs who commissioned pieces exclusively for the home. So not only is it a home, but it also functions as a gallery of sorts! The entire dwelling is intentionally kept as minimal and bare as possible in order to showcase its eccentric and creative décor. We bet you've never seen brass men hanging from the ceiling before! The grounding warm colors of yellows, greens, and browns on the main floor make a great contrast and compliment to the lush landscape just outside the glass. This living area extends to the immaculate wood spiral staircase that leads up to the library and bedrooms, sparking imagination and vision with every page turn and lucid dream.
This minimalist house really sets out to reinvent the role of a house in a fresh new way!
Photography by Fernando Guerra