Austin-based architect, Stewart Sampley, is the mastermind behind this southern beauty. The modern lake house is located in Austin, Texas, and is a great getaway for the weekends.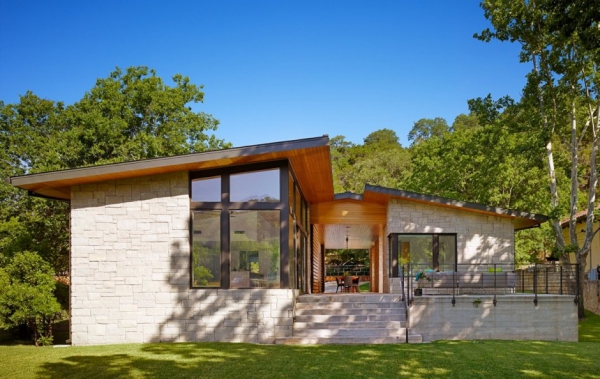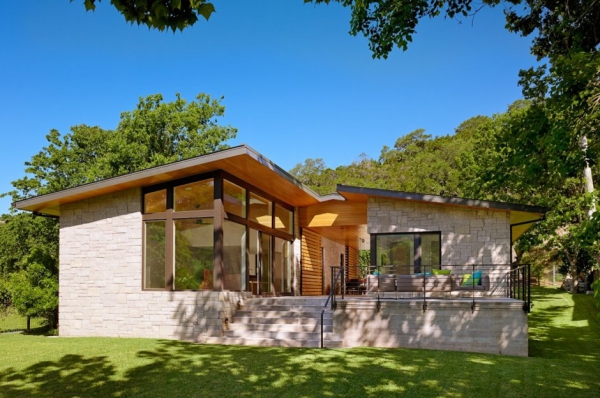 Known as the Ski Shores Lakehouse, this modern lake house includes an architectural technique called "dog-trot". Well known in Texas, this architectural style incorporates a sort of breezeway that connects features of the home. This allows for temperature control in order to combat the relentless Texas sun.
Mike Rhodes of Acero Construction was the second mastermind responsible for providing this home with a framework built to last. The durable materials used to sustain the home consist of limestone and yellow pine. This was a great choice, as it not only promises sturdiness, but also sets the tone for the featured interior design waiting inside.
Due to its neutral nature, Rebekah Gainsley and Robert Bentley, interior designers from the BLINK Company, were able to add vibrant colors and patterns against a contrast of steel and wood accents.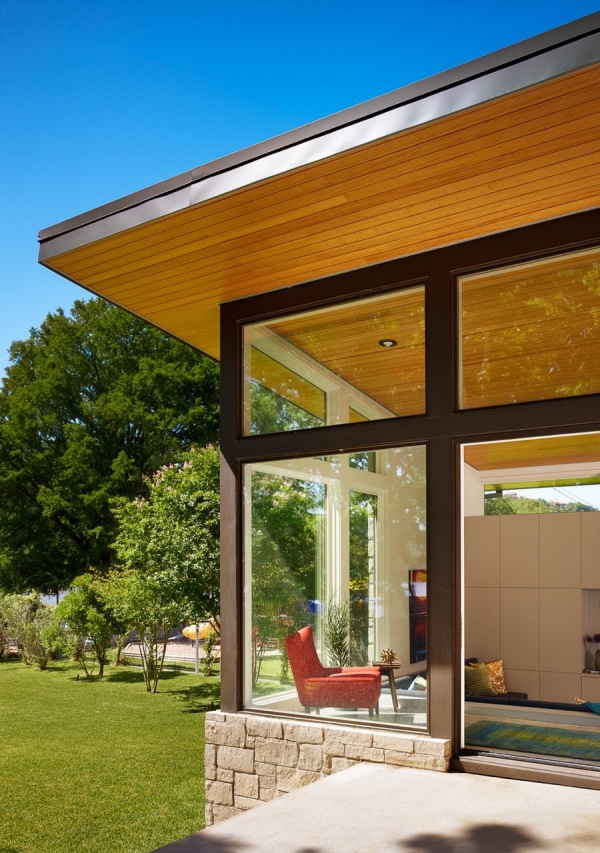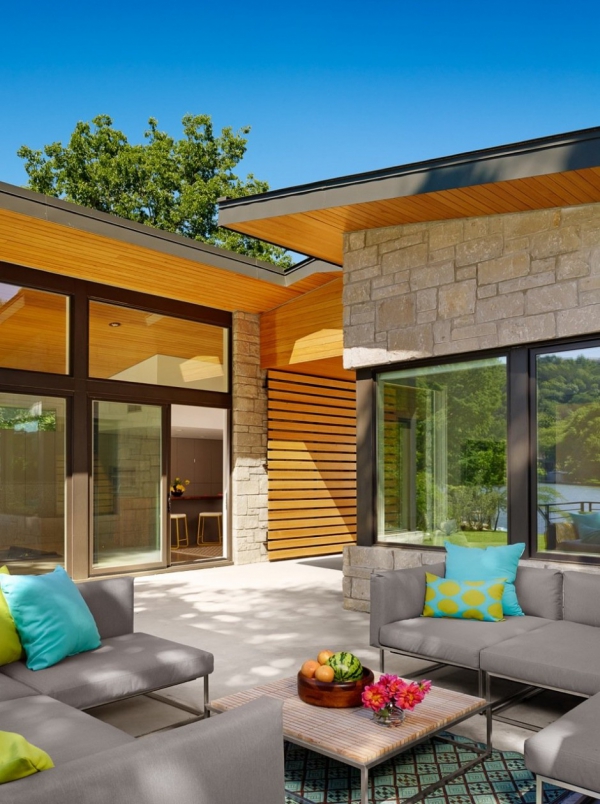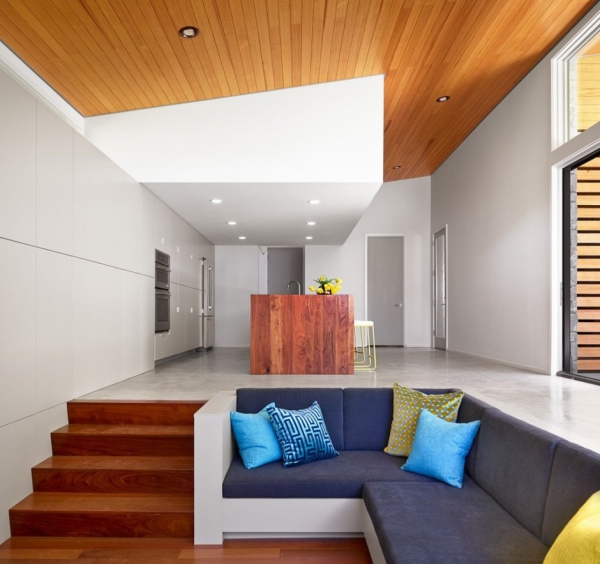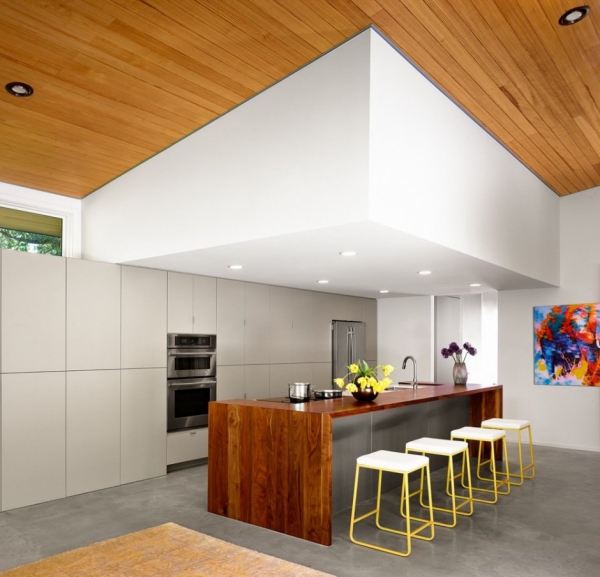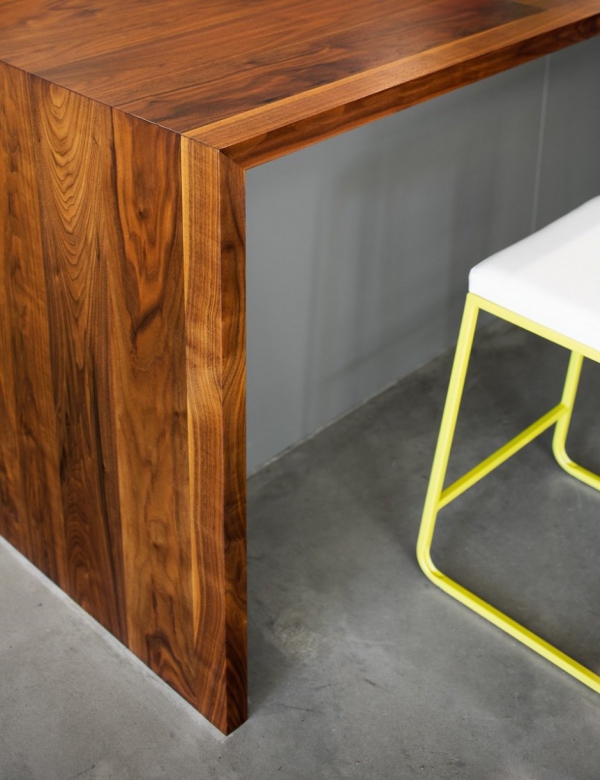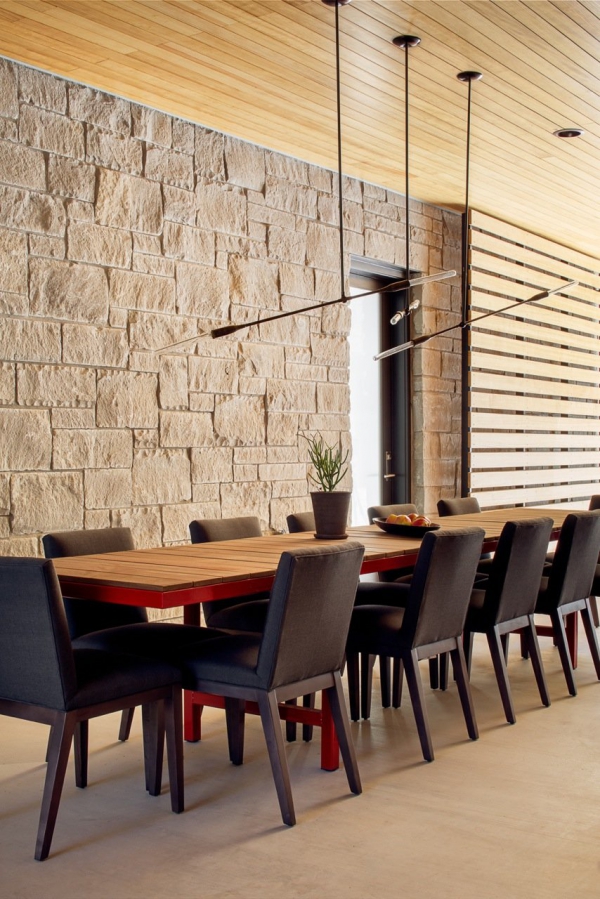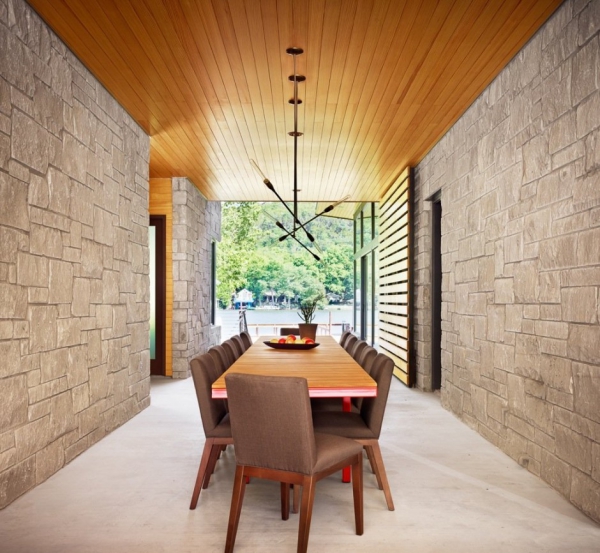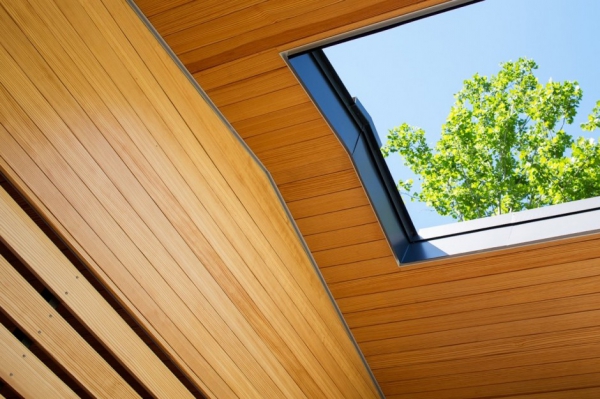 Photography by Casey Dunn
We would love to escape to the lake with the promise of a lake house like this not only weekends, but any day of the week!