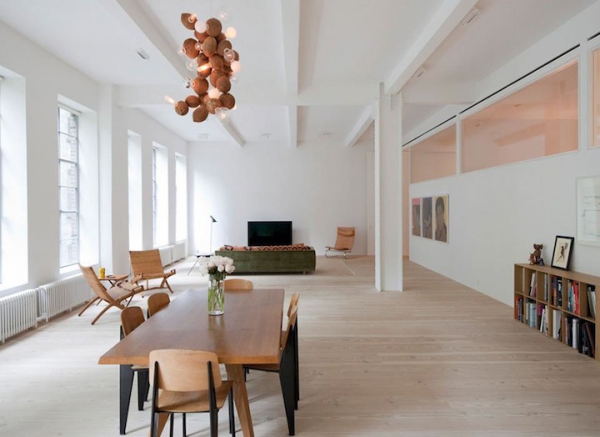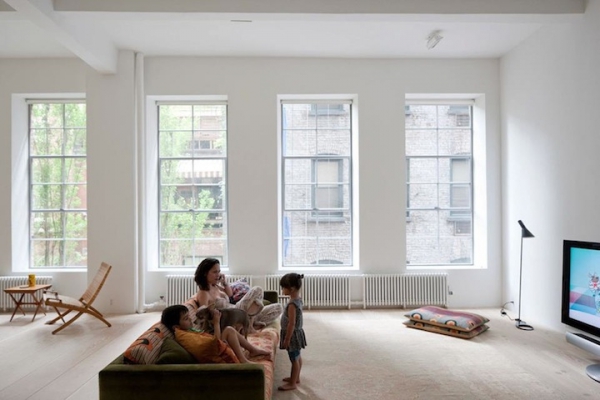 Lights, camera, action! We are traveling to the fabulous city of New York to check out the home of clothing designer, James Jebbia. His clothing line, known as Supreme, features eye-catching designs and textures for everyday wear. Ironically, his home shows a different side of him that may not have been previously known to the public. His minimalist loft suggests that he personally enjoys the simpler side of life while away from work and spending time with his family.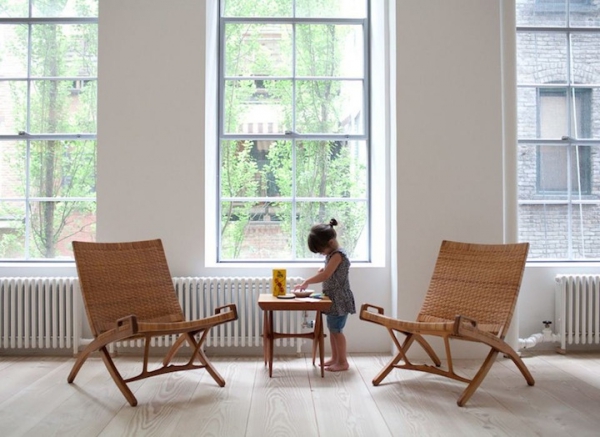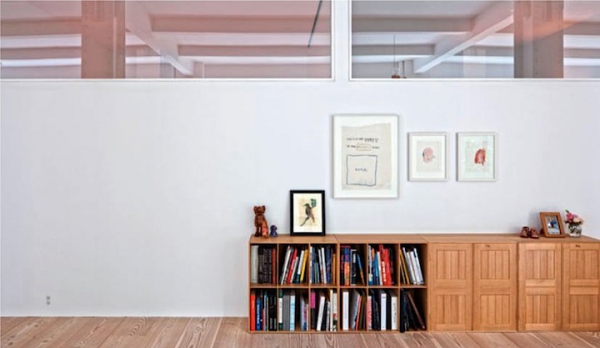 Located in Greenwich Village, this minimalist loft shows its emphasis on expansive space which allows his lovely children to roam and play freely. The white walls and neutral hardwood flooring allows for the sun to dance across the home through the tall steel windows. Minimal furniture is used to cut on any unneeded clutter that may interrupt the flowing energy in this home. The subtle décor items add a little color and personality to the mix while still laying low as to not be too bold for the style Jebbia was going for. Lastly, the bathroom adds a delicate touch of floral bliss to complement the marble back paneling.
It's clear that Jebbia included his significant other in the design plans for their home. Don't you just love a power couple?