We're gonna let you in on a little secret: we love French kitchens. And it's not a "ooh, this is gorgeous," type love, it's a "drain my bank account, must have it all now, please, and thank you" type love. So, excuse us if we get a little excited (or join in), while we discuss these wonderful French kitchens by Maisons du Monde.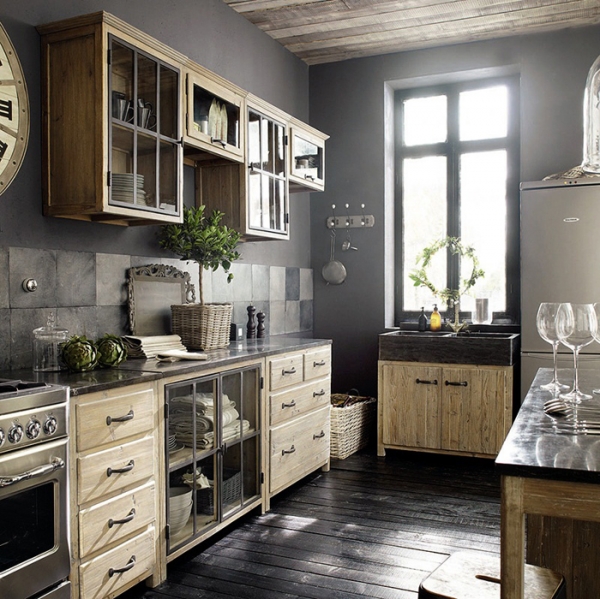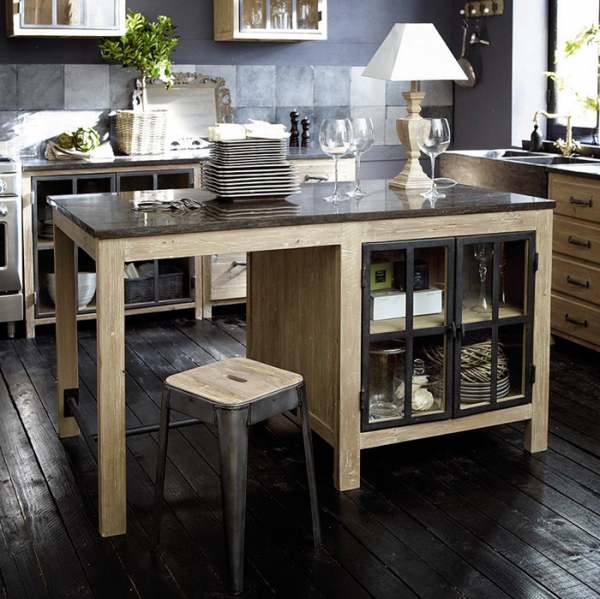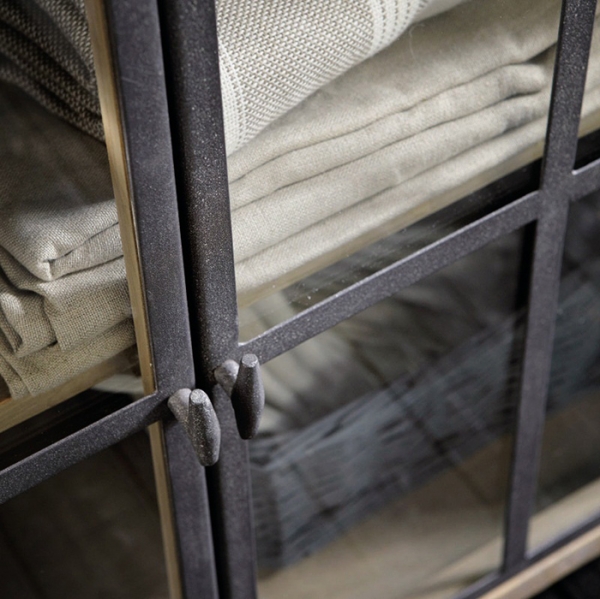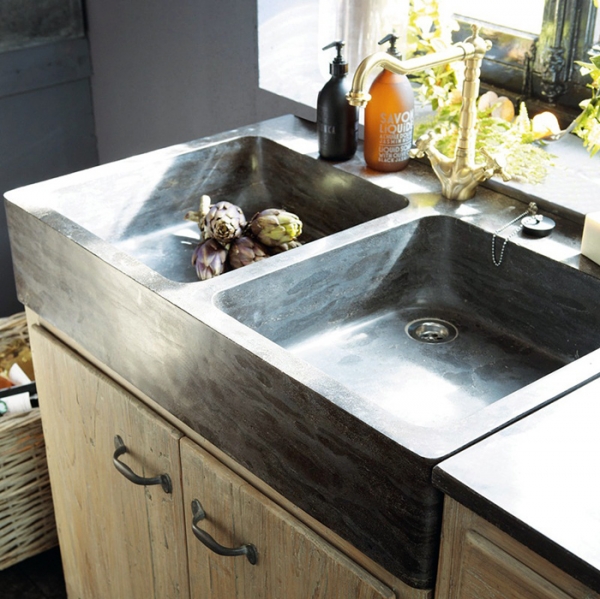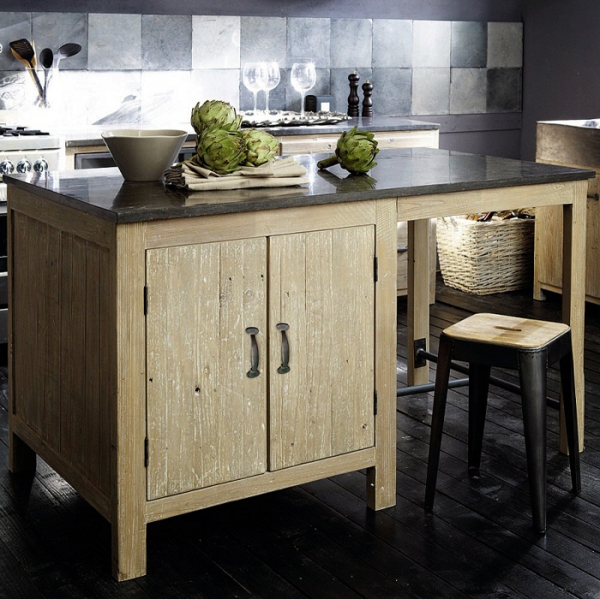 This first kitchen is full of light woods, grays, and blacks. We adore the contrast between the dark colors and the light wood. It has marble countertops, black hardwoods, stone tile backsplash, and a beautiful gold faucet. The kitchen island is absolutely fantastic, with its black accents and matching stool. The farmhouse sink is definitely a favorite.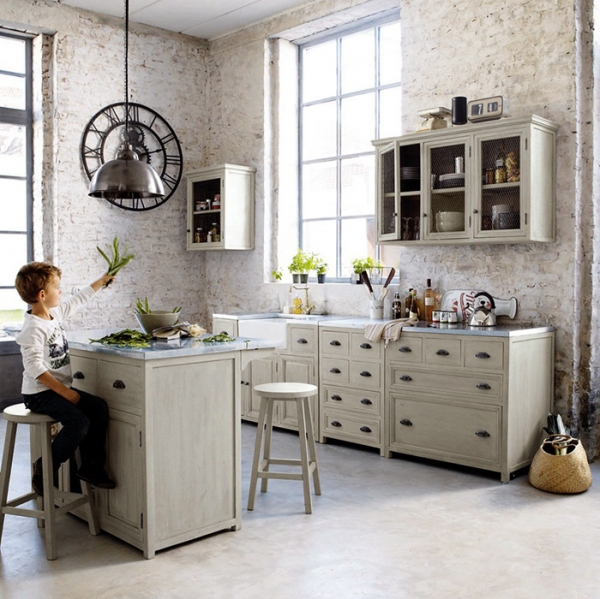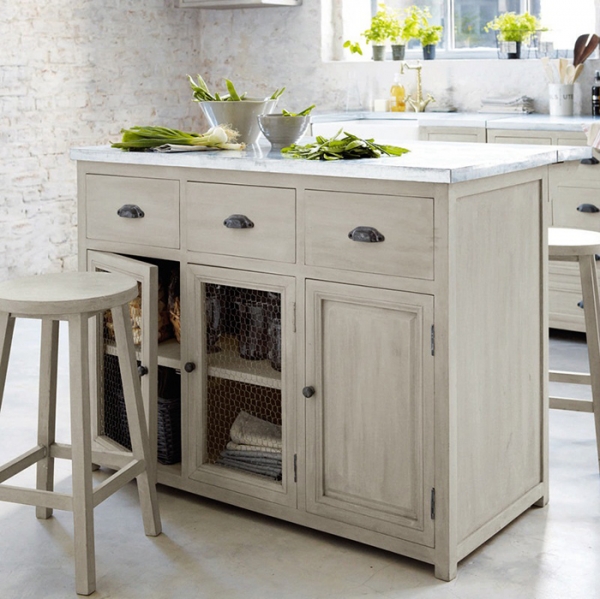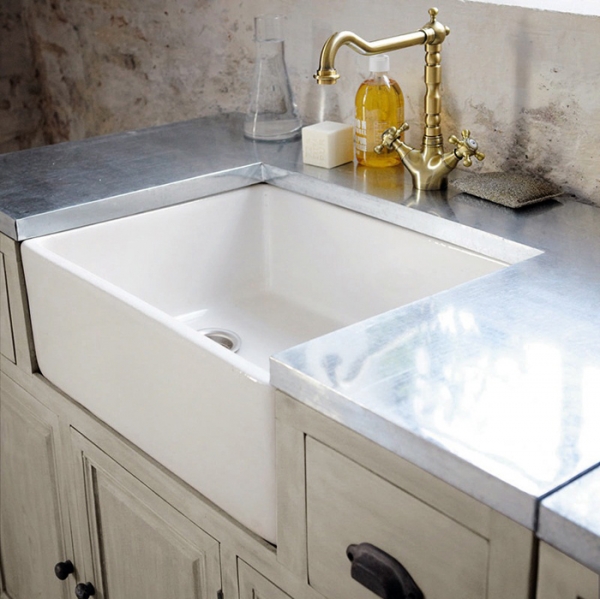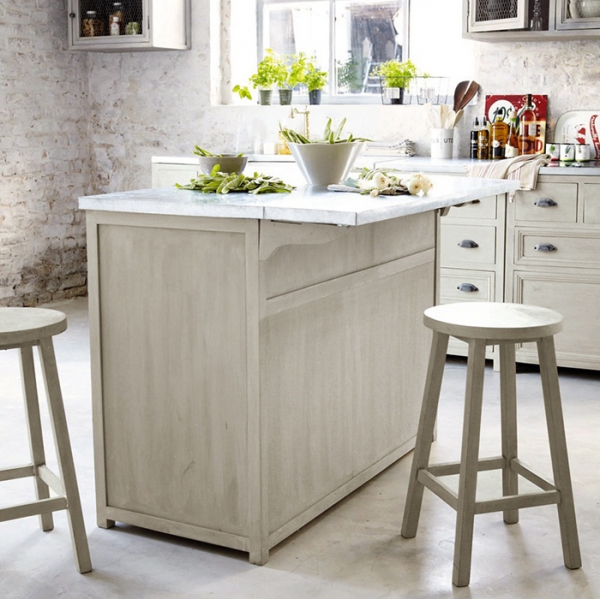 We love the walls in this French kitchen. Two wall cabinets provide just enough storage, allowing the walls to take center stage, providing an open and airy atmosphere. The almost white wood is absolutely stunning, and the white farmhouse sink looks gorgeous in the space. Here we see the beautiful gold faucet again: an exquisite vintage touch.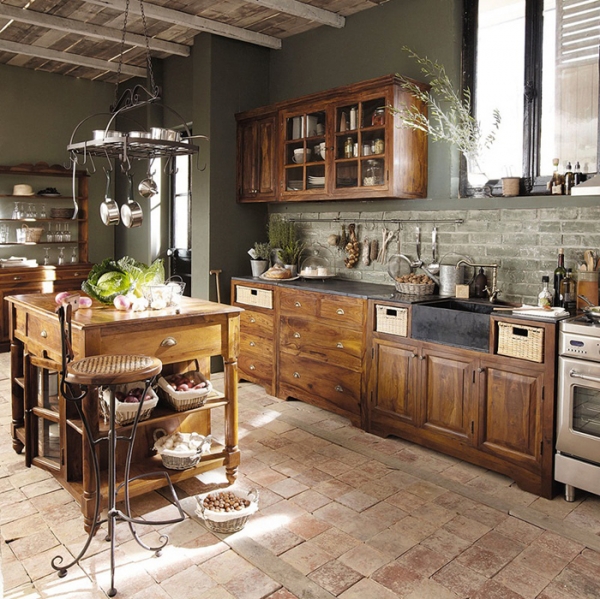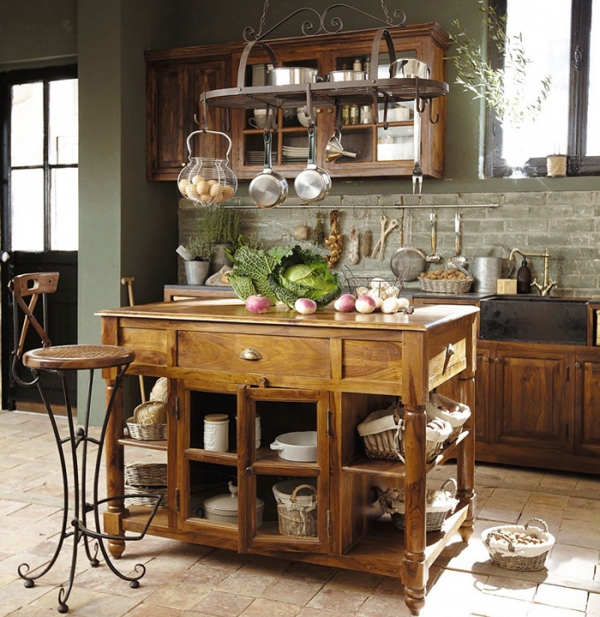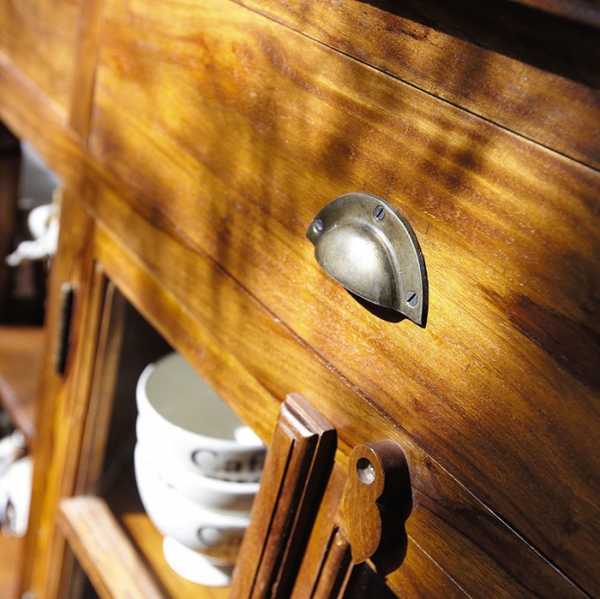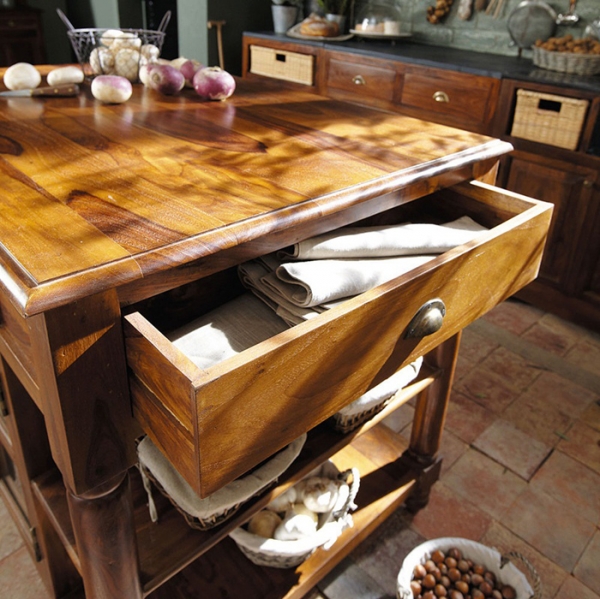 So far, this is the warmest of the French kitchens. The wood used in this room is cozy and full of comfort, creating a homey atmosphere. The stone backsplash and gorgeous floors look absolutely fantastic together. The wicker drawers are a lovely and unique touch.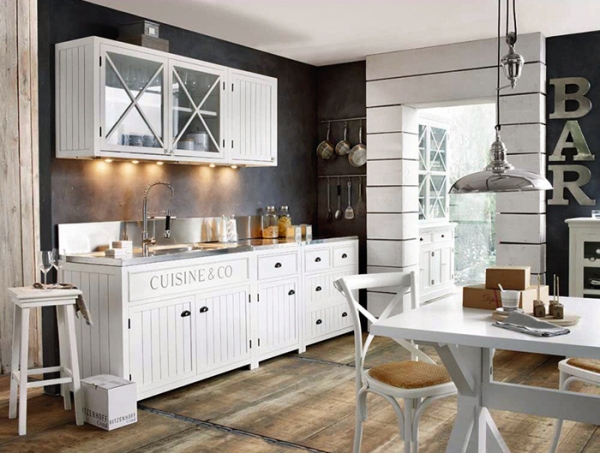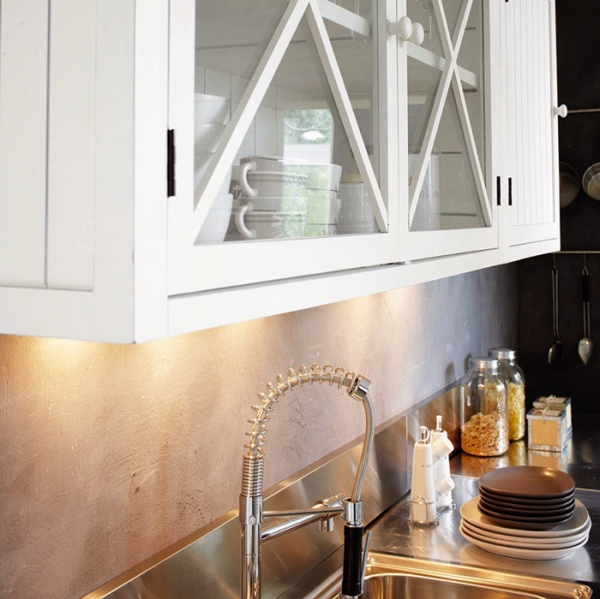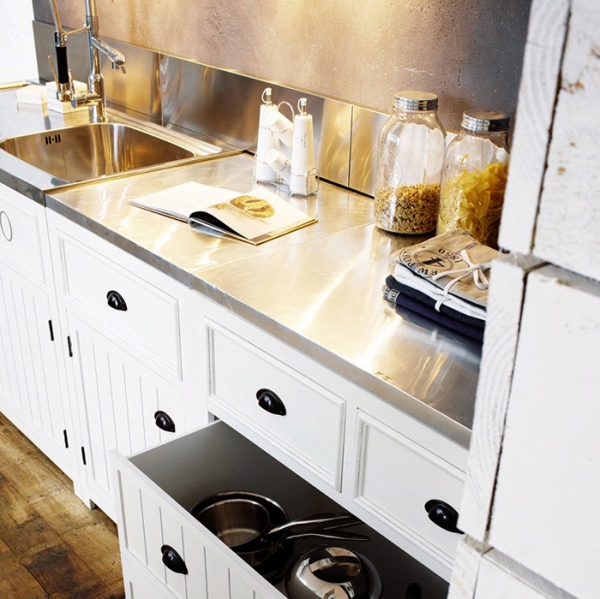 Look at those floors! Absolutely stunning. This kitchen has wonderful white cabinets and furniture. We pretty much adore everything about this kitchen: the entry way, the lighting, the stainless steel countertops, the restaurant accents, and the fantastic fixtures.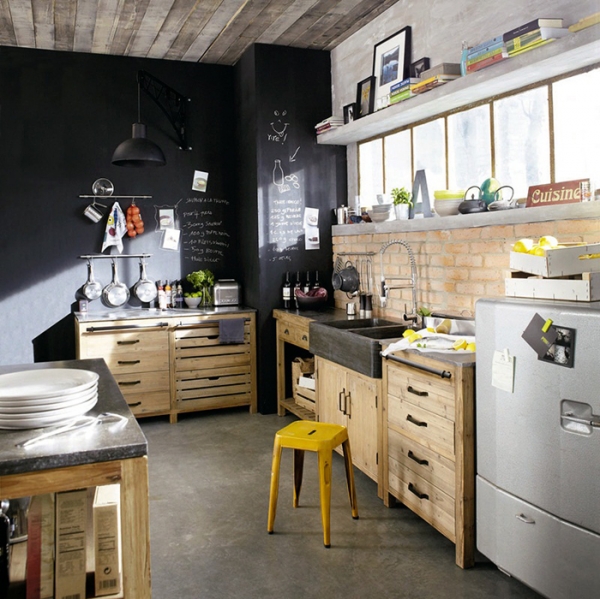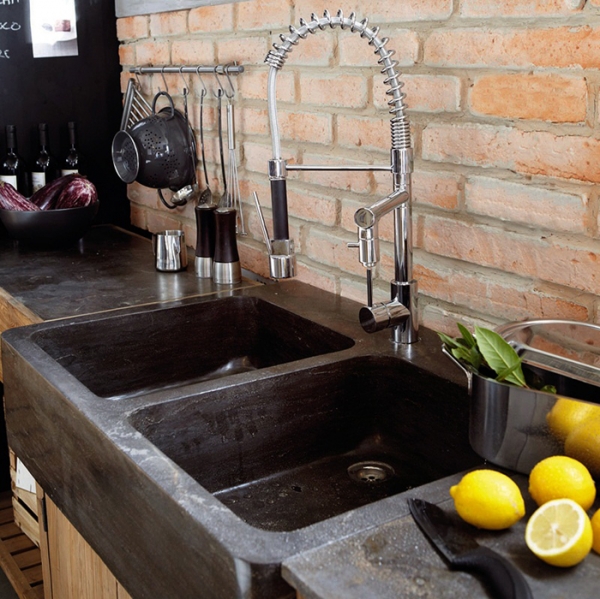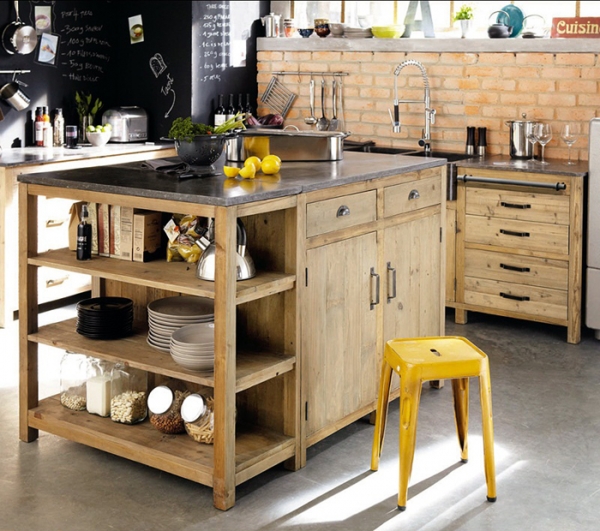 In this wonderful space, the wall has been painted with chalkboard paint. The wooden ceilings and brick backsplash are absolutely gorgeous. We love the lengthy horizontal window, and the equally lengthy shelving. Natural wood, yellow accents, and a beautiful farmhouse sink, complete this wonderful space.
So much comfort and so much beauty, in one room, and that is why we love French kitchens.