You've got to admit it – black is timeless and sexy! Here's a collection to tickle your imagination- our catalog of black kitchens brings the eternal allure of this color to your home, crafting impressive interiors in sinuous style.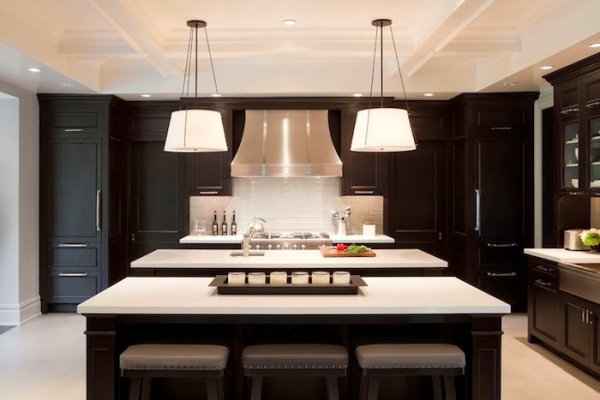 It doesn't matter whether you are a stickler for minimalist decor or as eclectic as they come, the beauty of black lies in its ability to creatively contain and articulate space with the lightest of strokes. You could literally carve out your black kitchen in stone for a polished ambiance that is easy to clean and maintain, or dab a coat of sumptuous black paint onto the furniture for rustic appeal.
The thumb rule when designing black kitchens is to introduce only as much black as your space can handle. If your decor is eclectic and full of variety you are better off with a consolidated canvas that ties these elements up together – a black island worktop or lusciously painted cabinets work beautifully in such settings. Your black is free to expand and spread, however, if the decor is lighter and already contained in tone – accents of color through furniture and food beautifully caps these designs.
Whatever your style, budget or fancy for materials, black kitchens are always a potent possibility for your home. These are not for the shy or inhibited, so if you are seeking to make a bold move in your house, then a black kitchen may just be what you are looking for.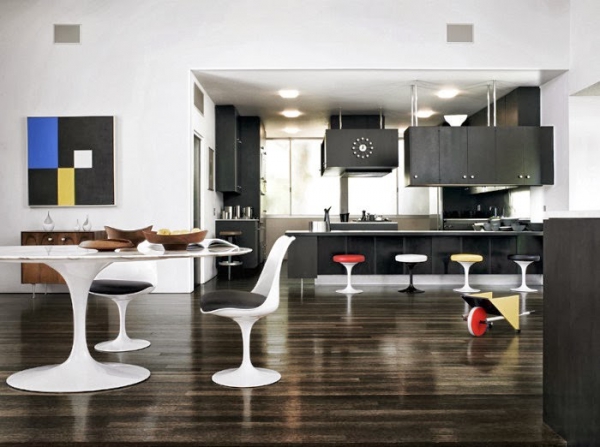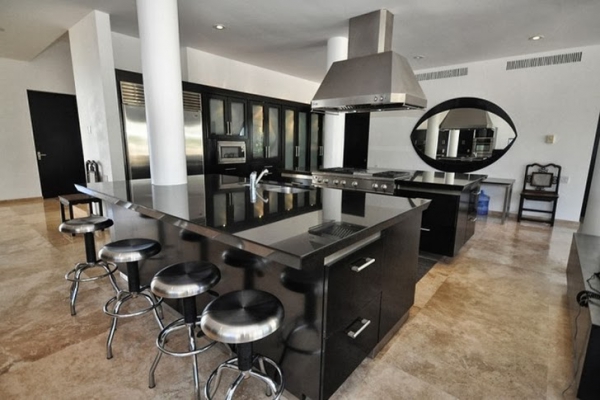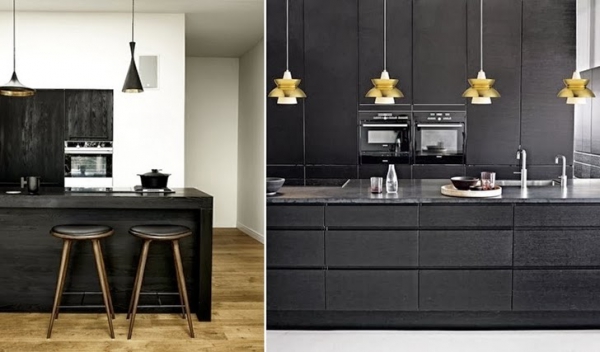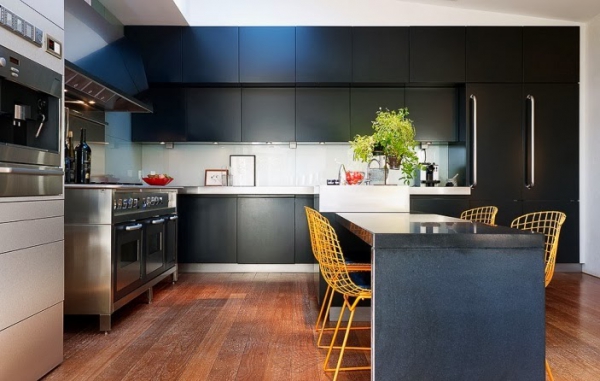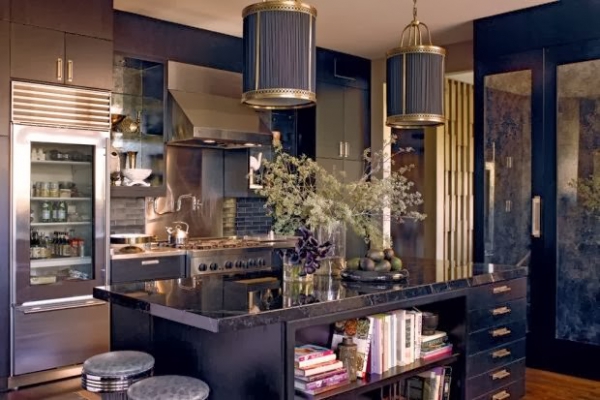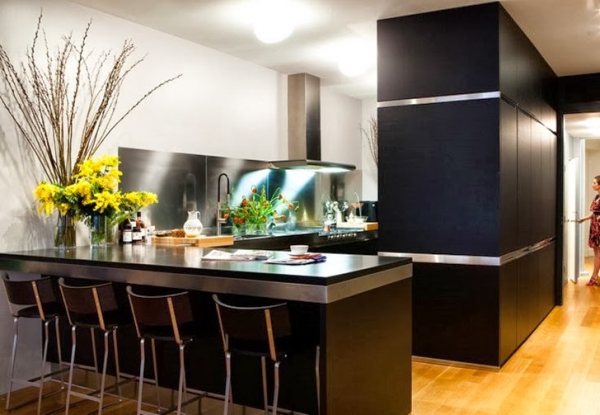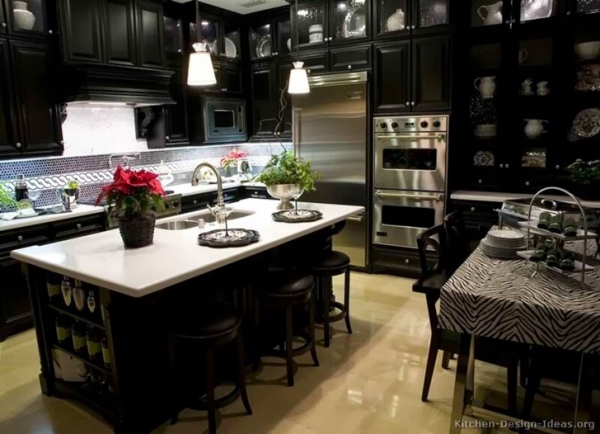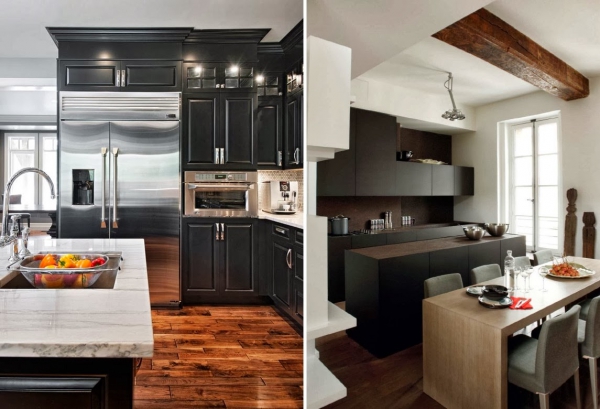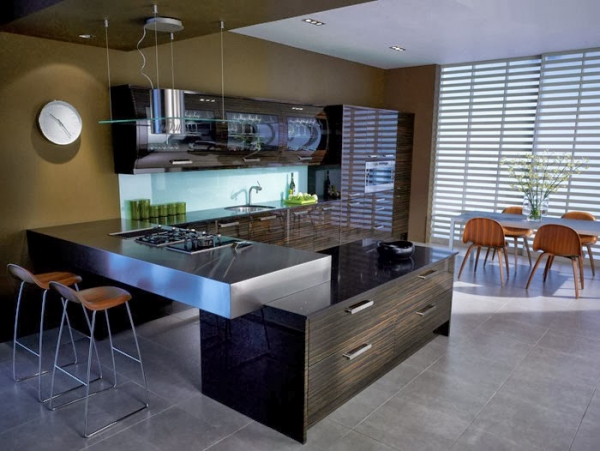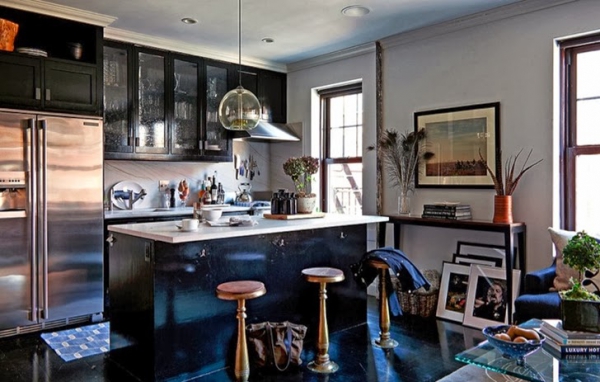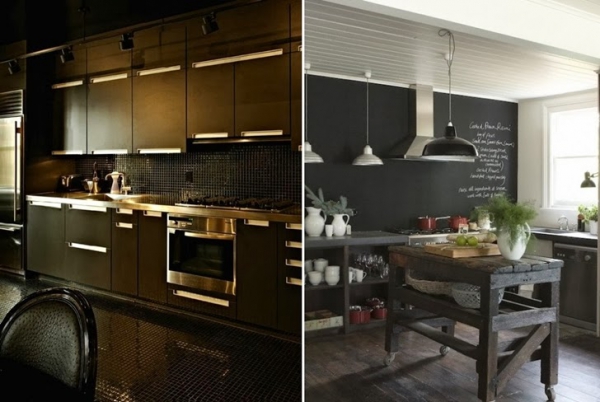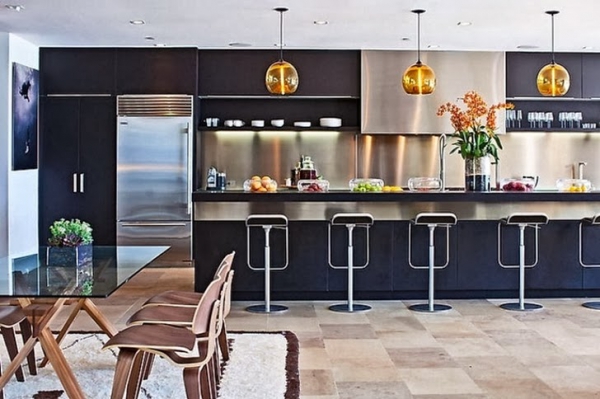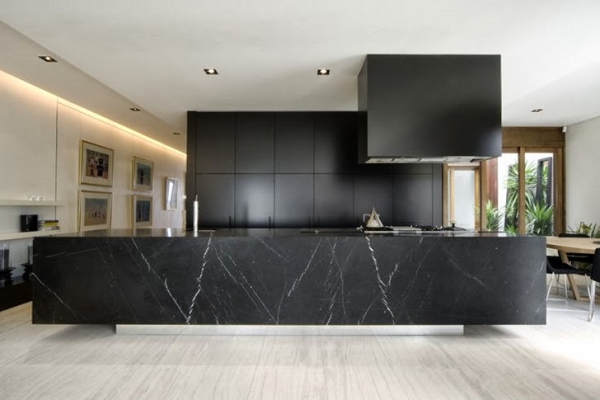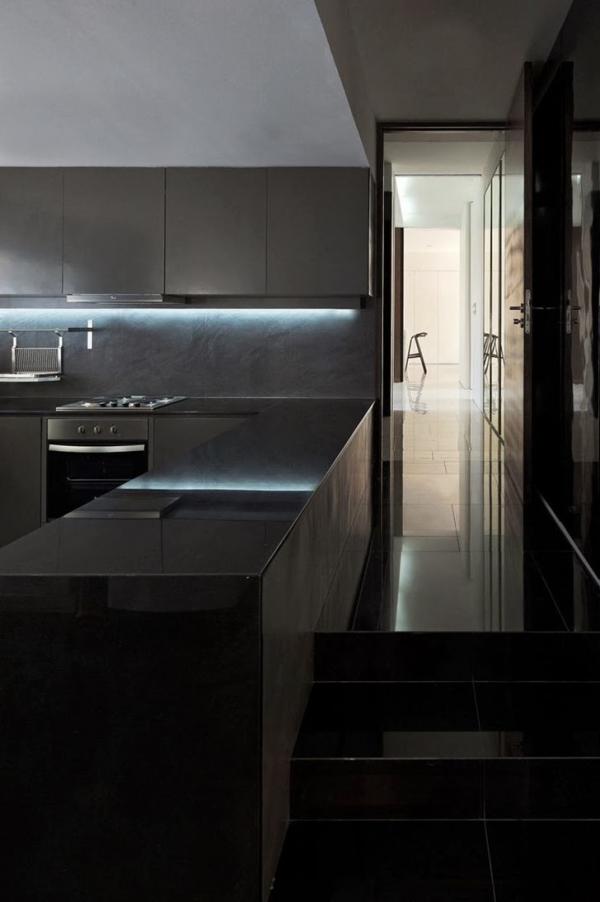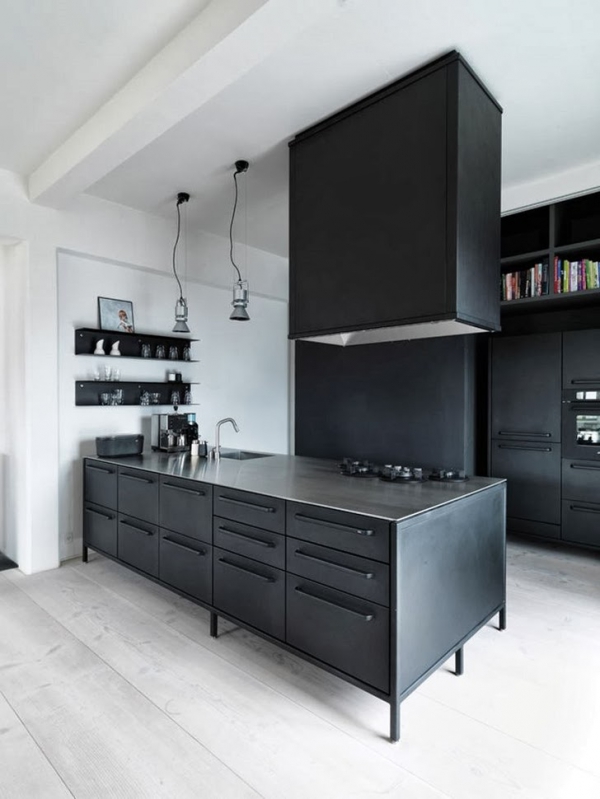 Images found here