Kitchen island designs are very useful in the home and they come in all shapes and sizes. They can increase the function, the storage space, and the eating space, in your kitchen. They can also add a little bit of flair to your kitchen, creating an interesting and unique space.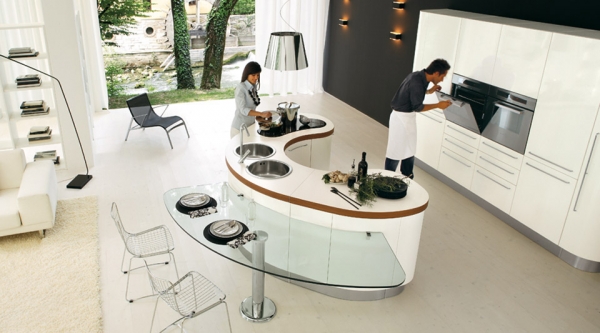 These gorgeous modern kitchen island designs are sleek, simple, and clean-lined. They add elegance to any kitchen, and they keep the space from looking too cluttered. We adore the simplicity of the white one, and how it continues the design of the rest of the kitchen.
Islands can also provide a hefty amount of storage. These kitchen island designs are fashioned with drawers and shelves. The shelving can be open or closed, depending on the desired design of your kitchen. You can store dishes, cookbooks, and many other things in your extra storage space. If you use open shelving, you can get creative with your storage, and use it for decorative items, such as plants.
If you don't have an eat-in kitchen, or if you just want more eating space, an island is the perfect way to create a dining area. These kitchen island designs provide extra space for eating: perfect for a quick breakfast or lunch.
Curved islands are inherently interesting and can add some sparkle to your kitchen. This white curved island has a futuristic feel, and the curves make a distinction between the sink, the oven, and the eating space. You can also add some personality to your kitchen island, and create a unique design shape. This is a fantastic way to customize your home.
You will want to make sure your island complements and/or accentuates the design of your kitchen. It should elevate the design of the kitchen, not hinder or obscure it. A gorgeously designed island can add function and form to your kitchen, creating an easily-maneuvered and beautiful space.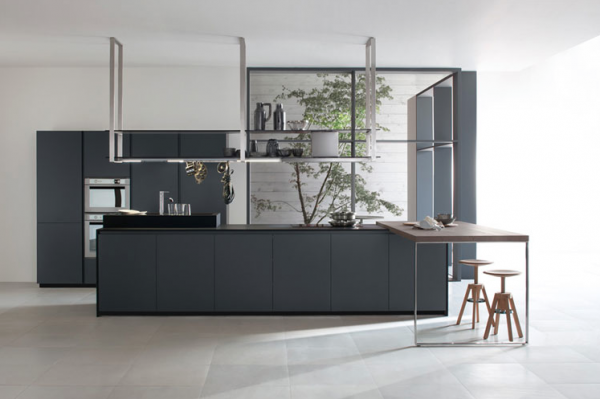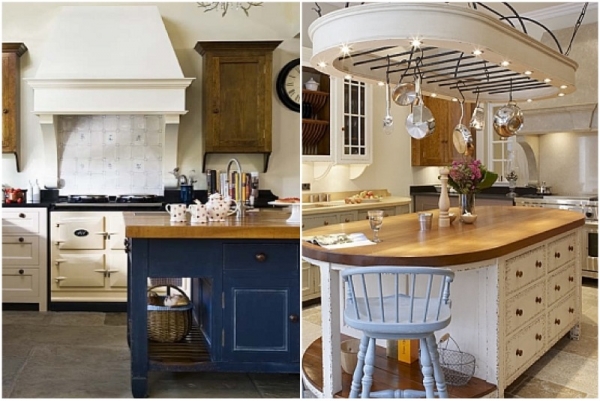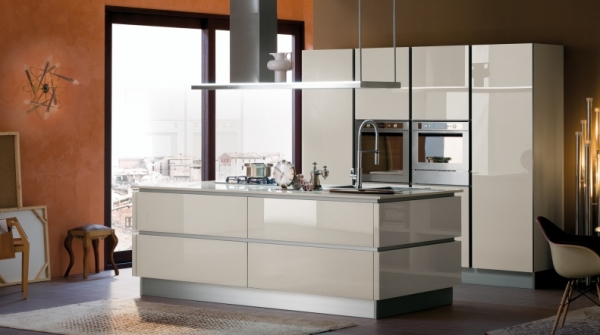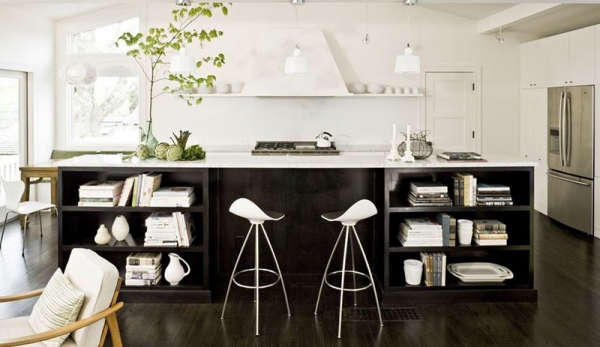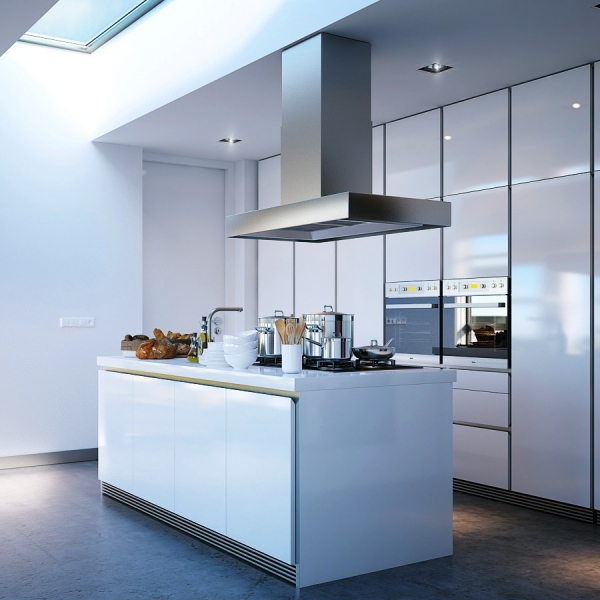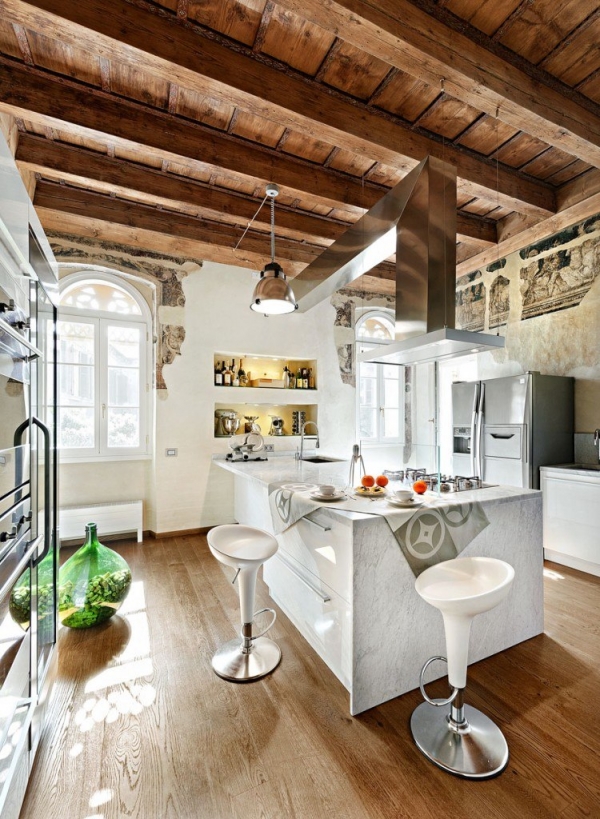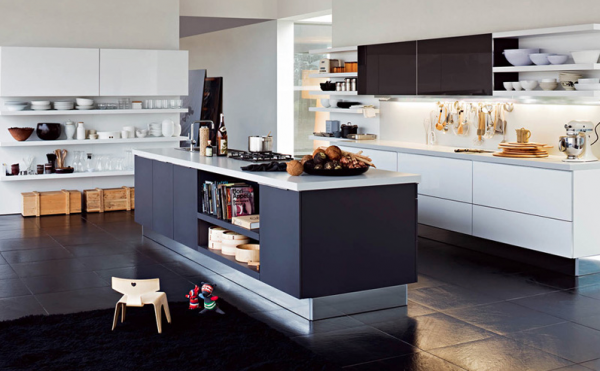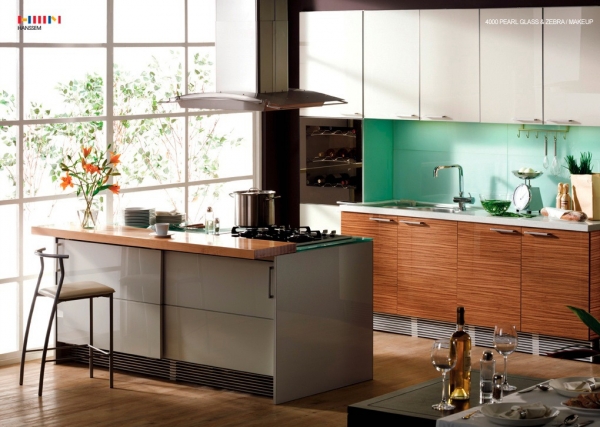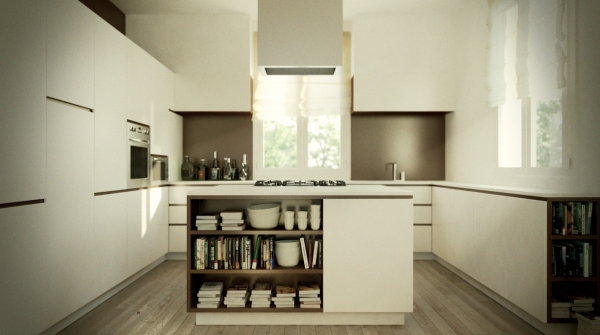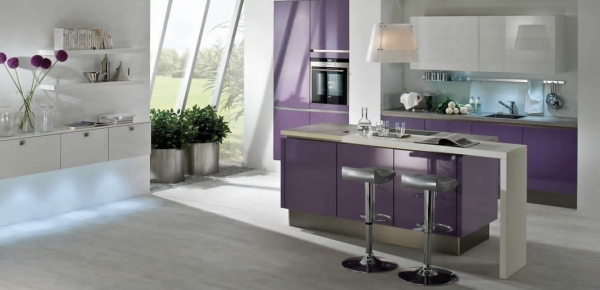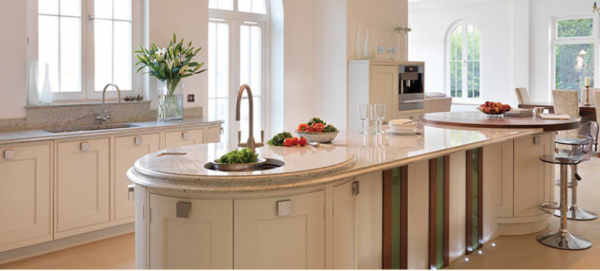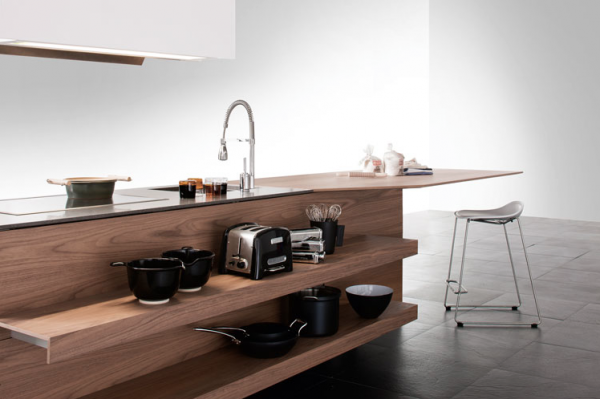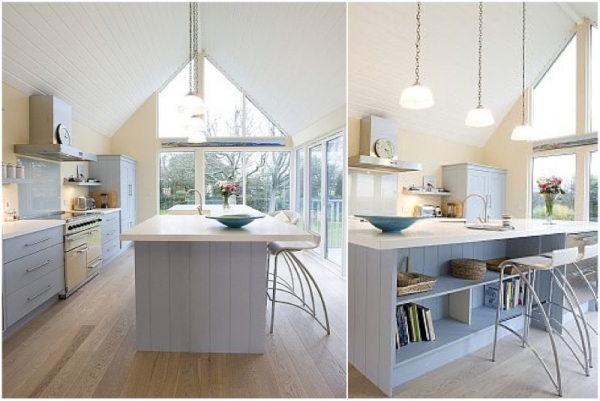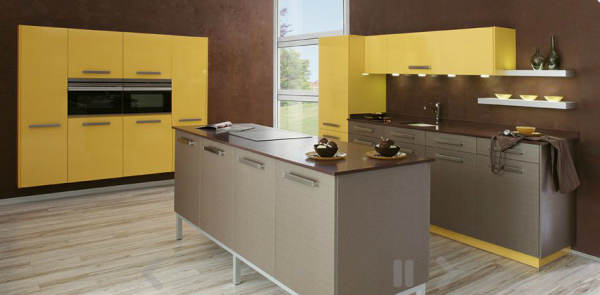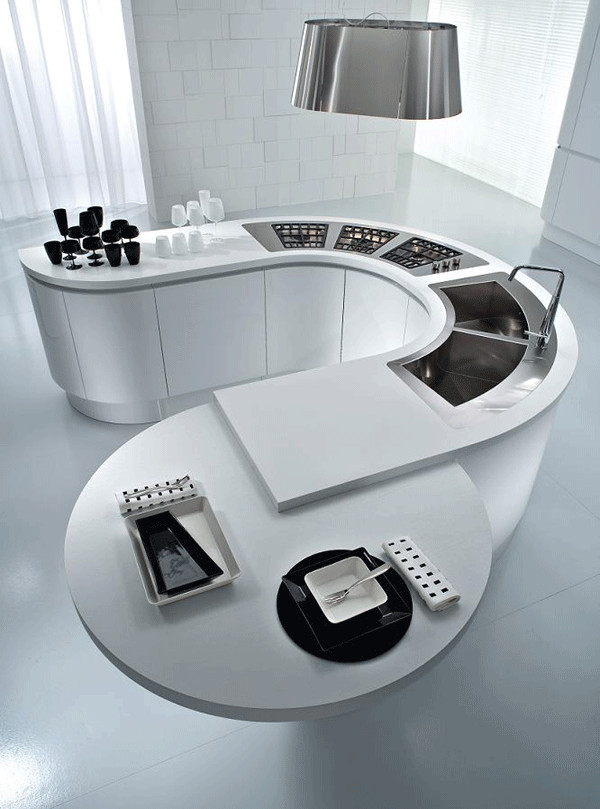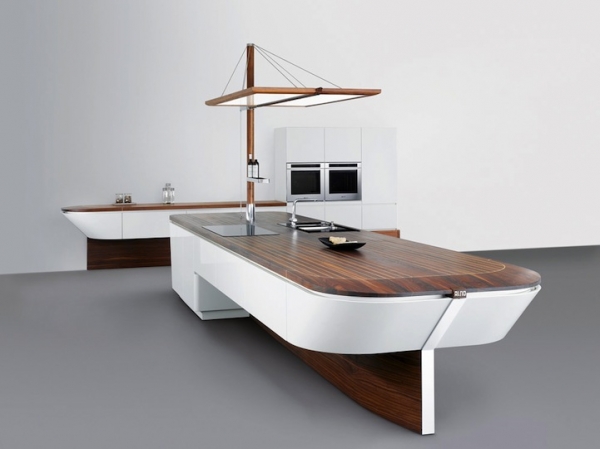 Images found on: Pinterest