On the Kamala headland, in Phuket, Thailand, sits this cliff house, with its Asian-style modern architecture and gorgeous views. Villa Liberty is a six bedroom, five bathroom home complete with a pool, a massage building, and a private beach.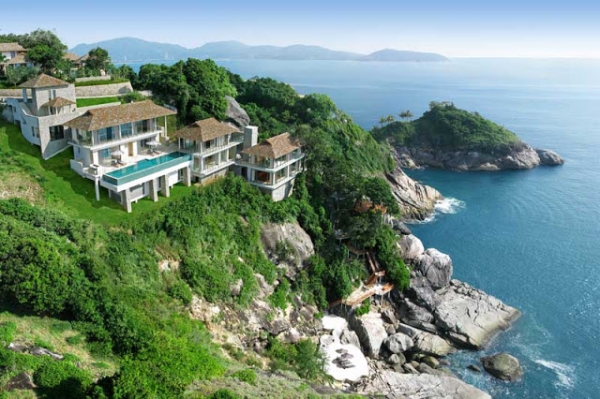 The exterior of this exceptional cliff house has fantastic brick and stone, and warm wooden decking. There is a path all the way down to the water, and a man made beach. The private beach is a perfect place to get away and listen to the sounds of the water and feel the warming rays of the sun. The infinity pool is wonderfully inviting, and the terrace design is simple and stylish. A modern gray bar decorates the terrace, providing a wonderful space for an outdoor get together.
The interior of this cliff house is equally stunning. Cozy wood lines the floor and the ceilings, adding warmth to the space. The contemporary decor is sleek and tastefully done, providing interest without hindering the openness of the villa. Neutrals, creams, and blacks provide the background color palette, while reds, blues, yellows, and greens, add splashes of color, brightening up the space.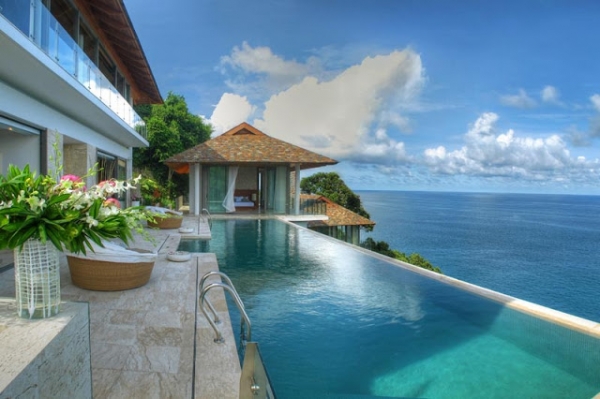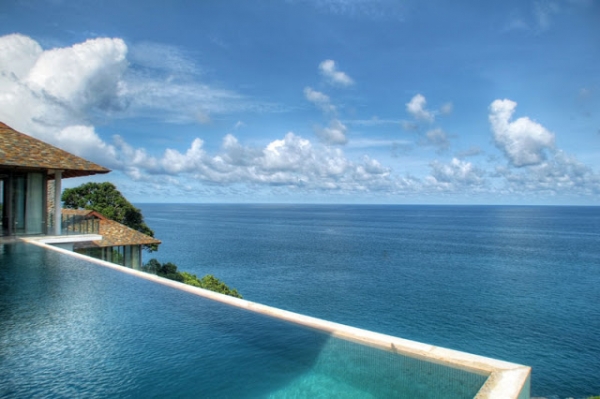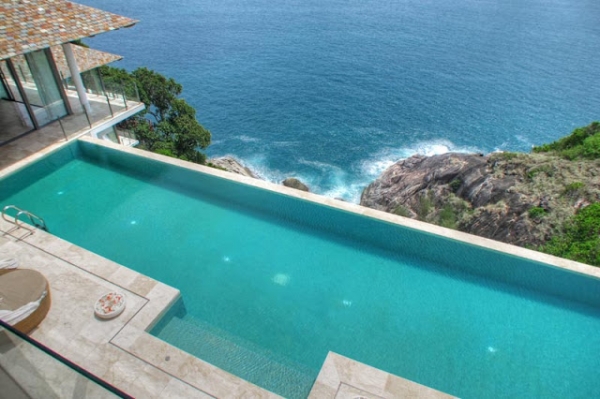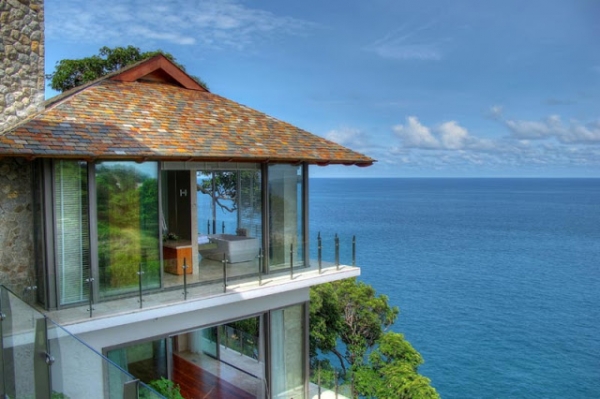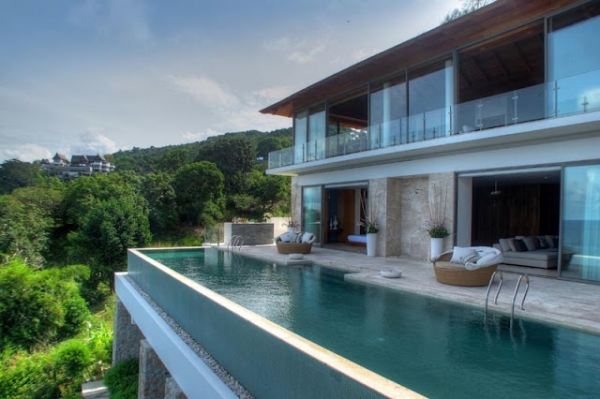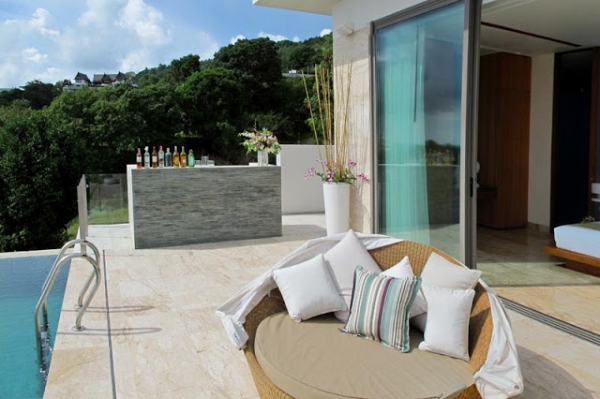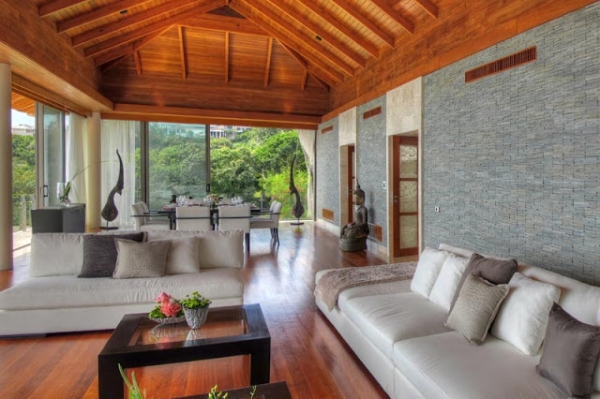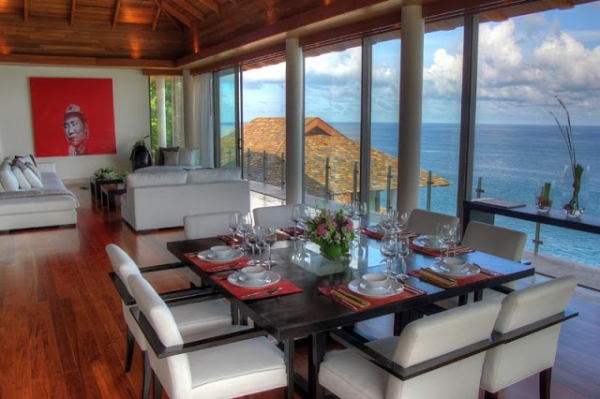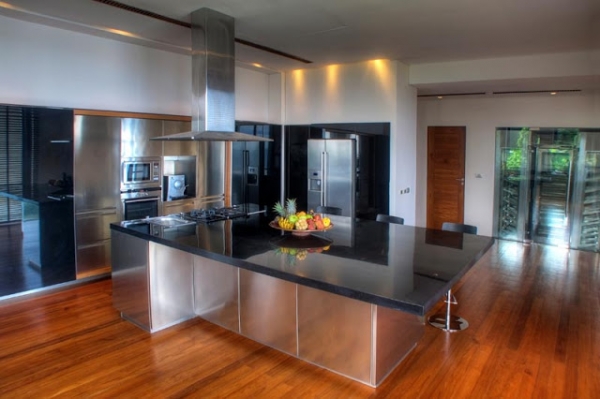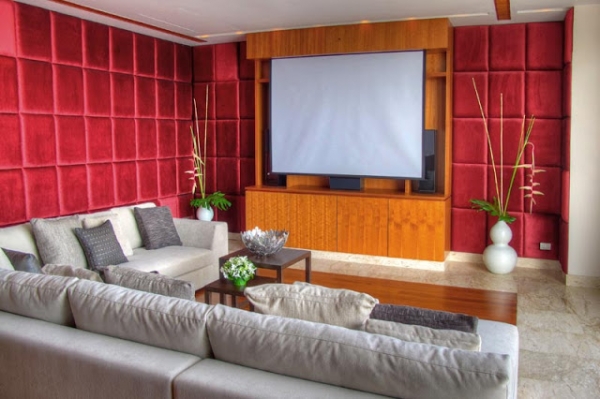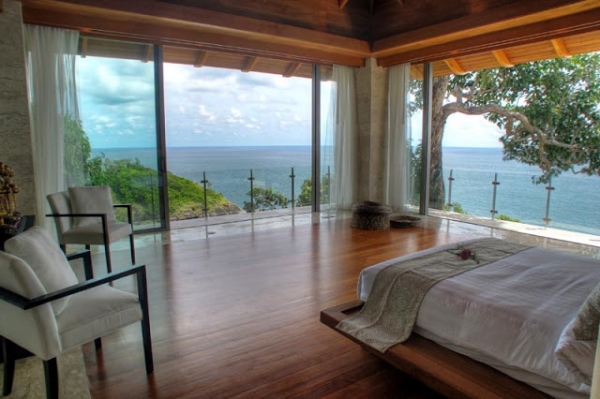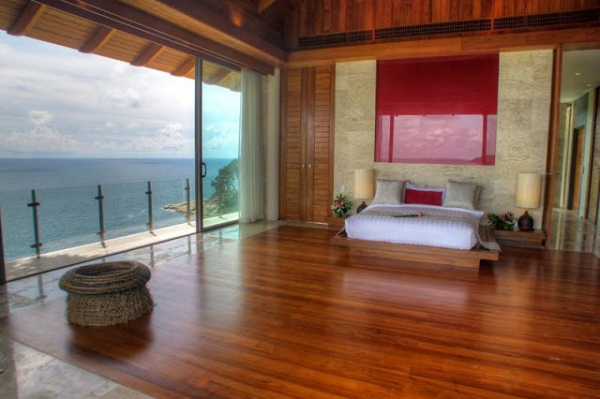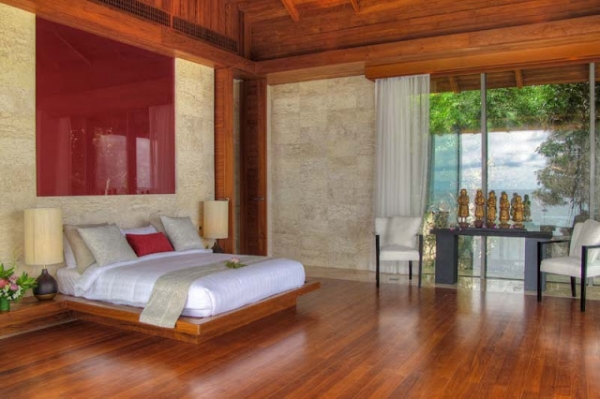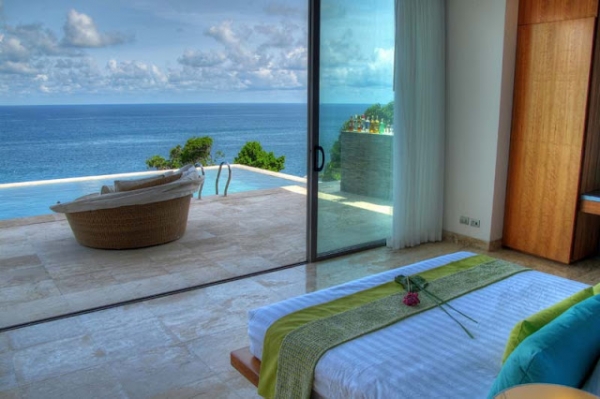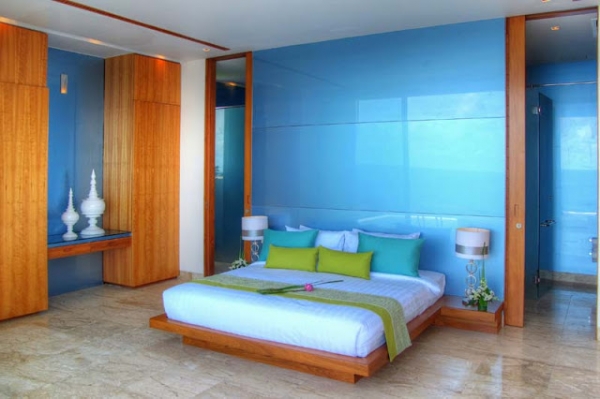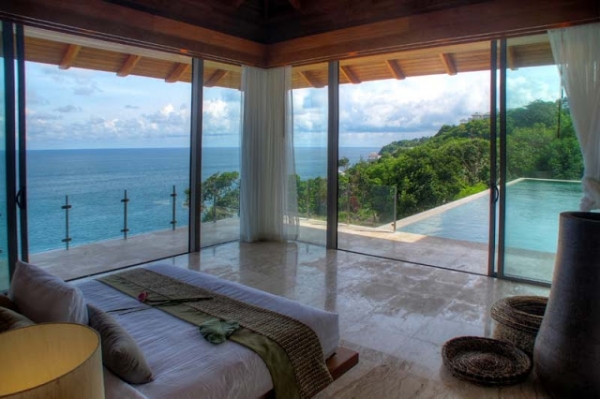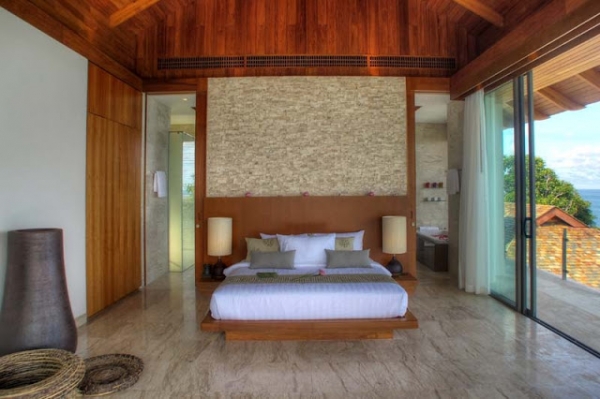 The bedrooms have magnanimous views with their floor to ceiling windows. The long white curtains provide privacy. Each room has gorgeous detail and texture. In one room, stone and red accents, provide interest and luxury. In another, bright blue walls, and turquoise and green accents, provide excitement and liveliness.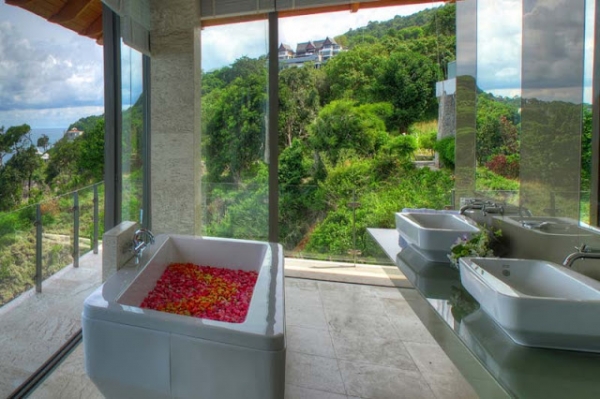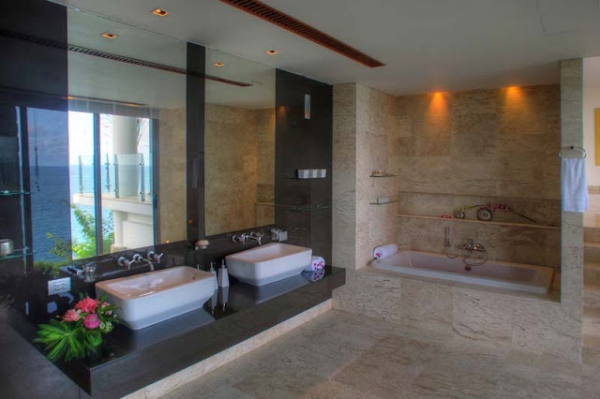 The fantastic views continue in the bathrooms of this fabulous cliff house. Stunning stone, wood, and modern design, create a unique and enticing atmosphere, in each space. The spa-like design of the bathrooms provides a wonderful place to relax and take in the wonderful views, while soaking in the tub.
Villa Liberty is definitely a special place. It is full of wonderful design and surrounded by breathtaking views, producing an astonishing beauty, and comfort, in every detail.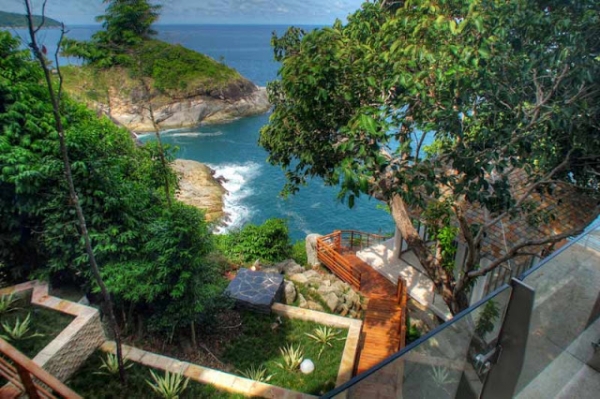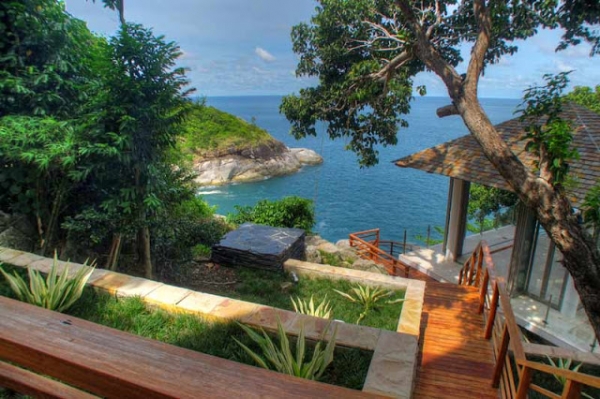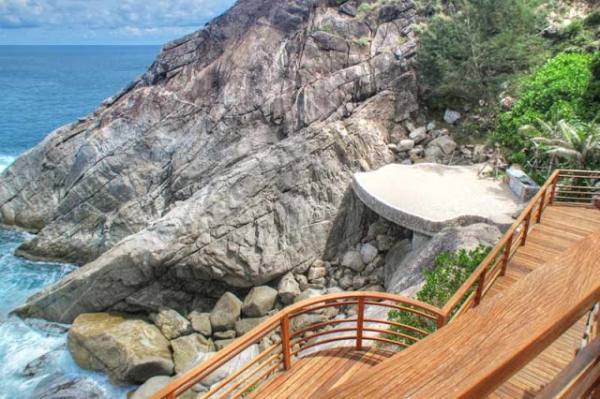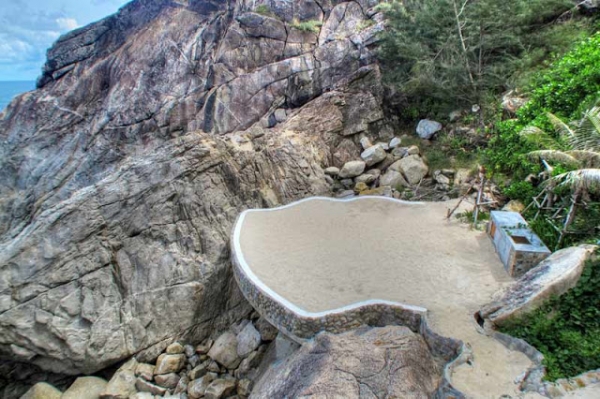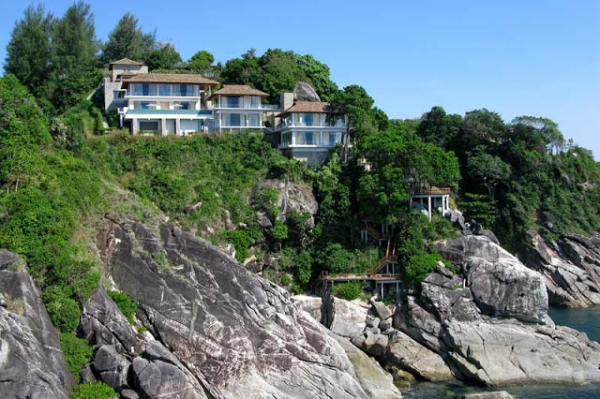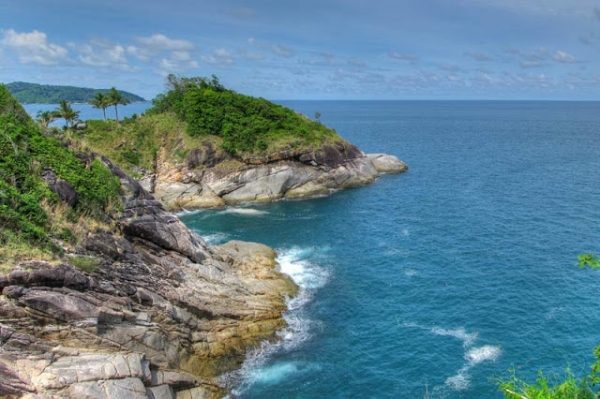 Images found on: Worldofarchi