This lovely kitchen is located in Sweden. It is a gorgeously bright white space, with painted hardwoods, large windows, and a stunning amount of fantastic cabinetry.
We love the way this kitchen uses vintage accents, gold fixtures, distressed furniture, and soft touches, to warm the stark white. The frilly chair cushions and the long white curtains, add nuance and exquisite whimsy to this wonderful space.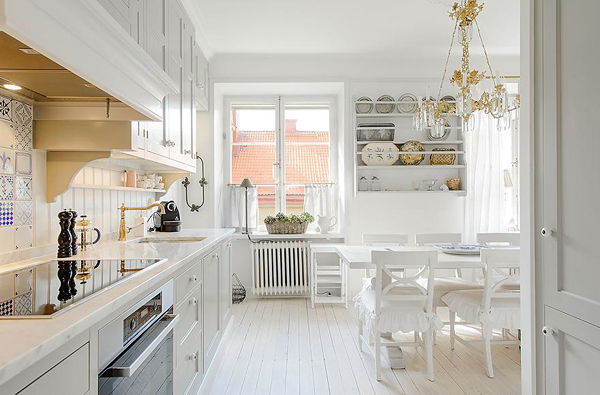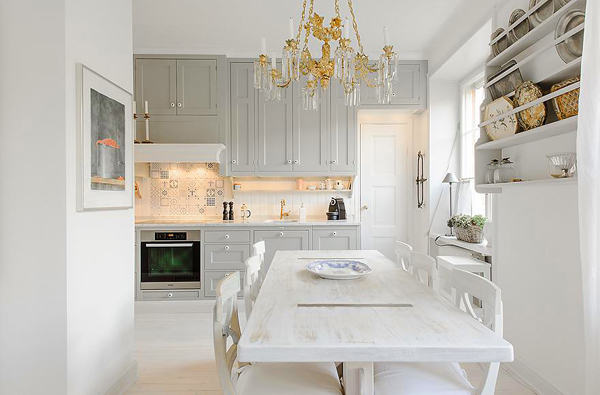 The dining table in this lovely kitchen is absolutely stunning. It is framed on all three sides by gorgeous decor. Hanging from the ceiling, a glamorous gold chandelier lights the space. On one side, a fabulous artwork adorns the wall, on the other, beautiful shelving and various plates, add a wonderfully vintage touch.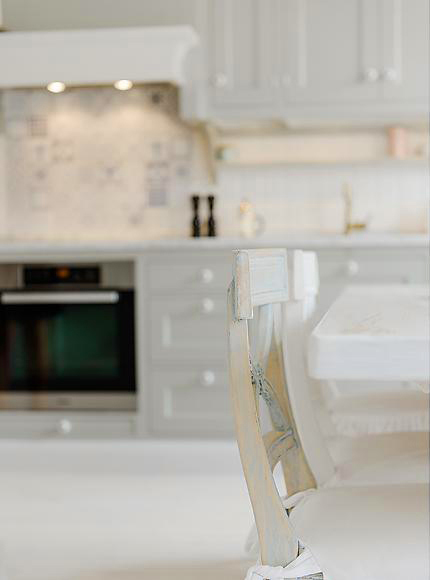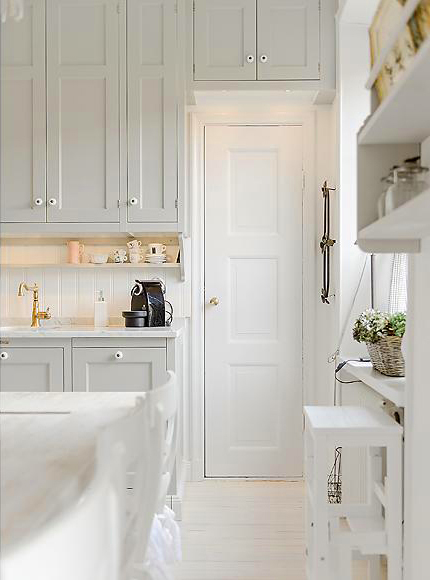 The shabby chic chairs are a glorious addition. Fabulously detailed cabinetry runs the length of the wall, creating ample space for storage. The cabinet knobs add just enough interest to the bright snow white room.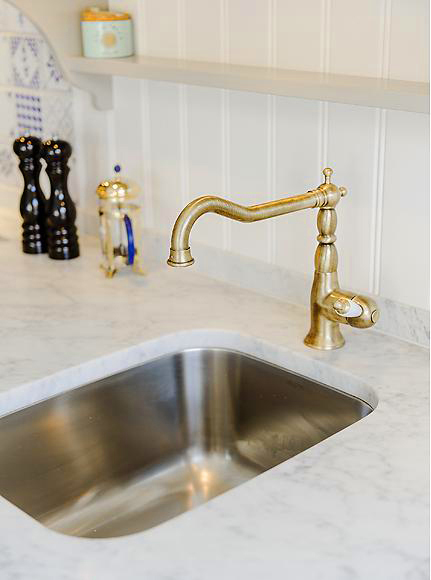 The marble countertops add a dose of luxury to this lovely kitchen. The gold fixtures contribute a sense of rustic glamor, bringing even more wonder to the space.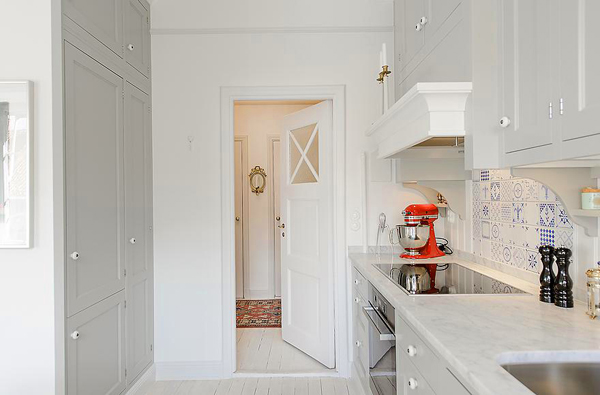 Images found on Pufikhomes (website in Russian)
We love how the blue accents fit perfectly into the décor. The tiles behind the stove, which are gorgeous, and the plate on the table, take nothing away from the cohesive design of this beautiful room.
This lovely kitchen is an astounding example of how to create a cozy and warm, bright white kitchen. If you love white, but you don't want to necessarily go modern, or, you only want a little shabby chic in your kitchen, but still want it to retain its polished look and/or glamour, then this is the design inspiration for you. This kitchen has glamour, shabby chic design, a homey feel, and a little bit of sleekness, all rolled into one.