Shabby chic is defined as an interior design style that utilizes well-worn or distressed furniture and/or furnishings. This dazzling penthouse apartment, located in Gramercy Park, New York, has shabby chic style, an open plan, and fantastic outdoor space.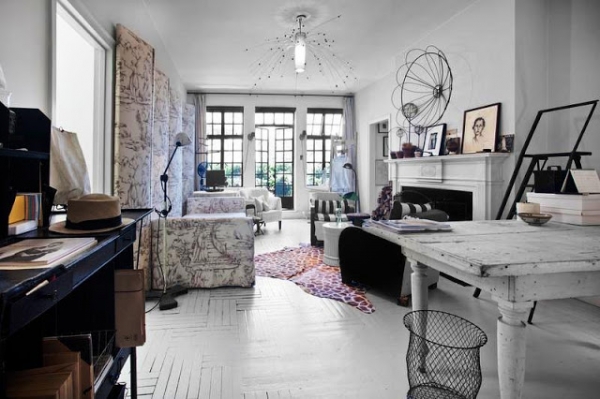 As you enter the space you are greeted by gorgeous hardwoods that have been painted white. A shabby chic table, with a lamp and books, sits off to one side, and a black desk sits on the other side. A gorgeous black and white fireplace lines the wall, and on the mantle, doodads and pieces of art are placed. There is an absolutely gorgeous structure, reminiscent of a metal fan,  decorating the wall above the fireplace.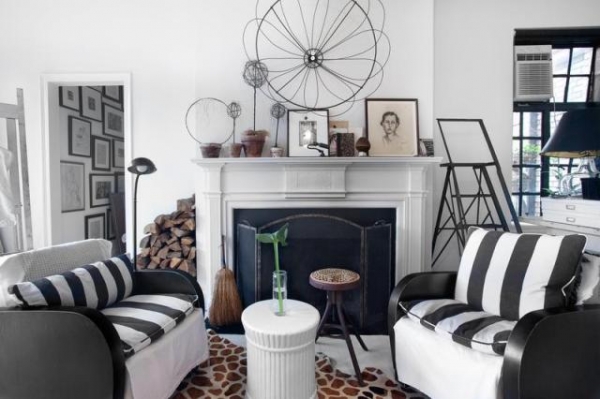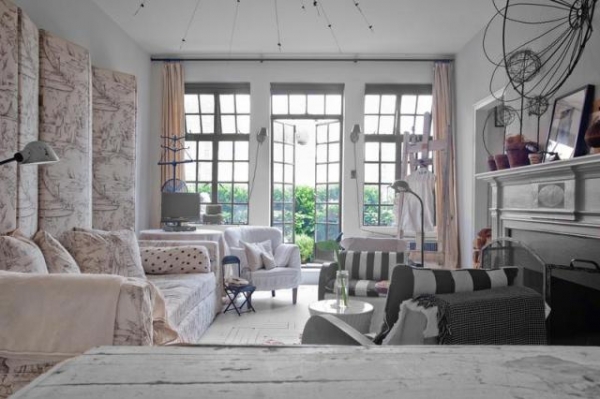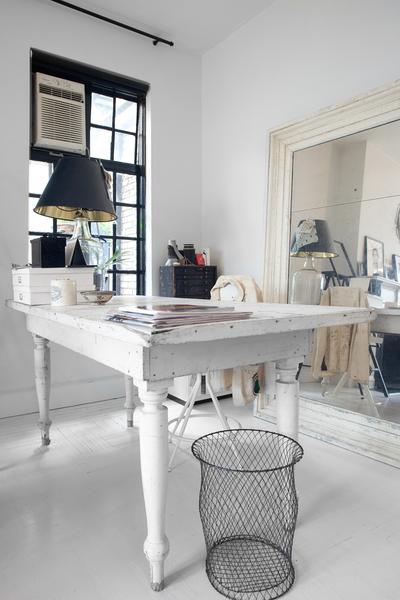 The sofa is absolutely stunning in this shabby chic style and it has a matching divider. The cream looks positively divine in the space, it warms and continues the antique look. The divider is creatively placed behind the sofa, creating an adornment for the wall. Black and white chairs, with striped cushions, sit next to the fireplace. A white table sits in the middle, anchored by a brown and white animal skin rug. Large windows in the back of the room, allow the natural light to shine through, brightening and opening the space. The ceiling light is fun and playful, adding a little spunk to this wonderful home.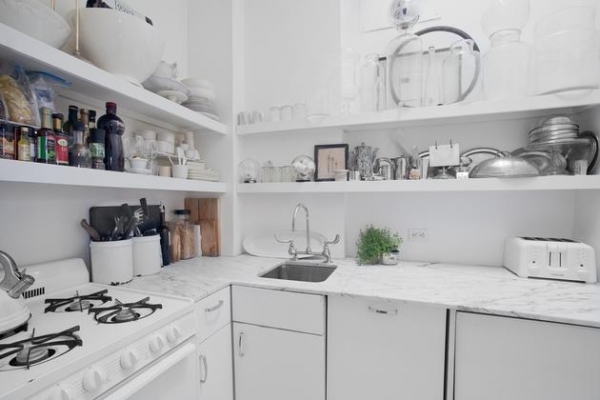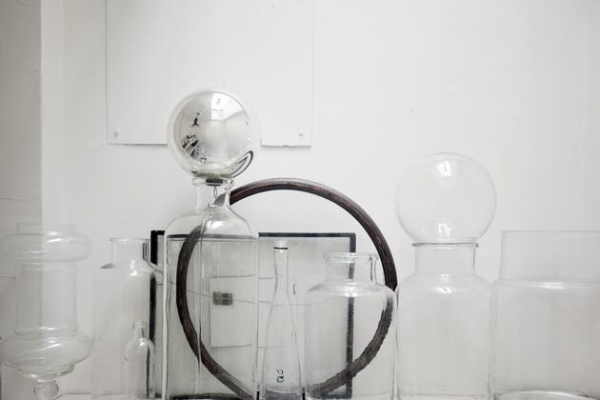 The kitchen is adorable in this shabby chic style. It has open shelving, white cabinets, and white and gray marble countertops. The marble countertops add a bit of luxury to the small space.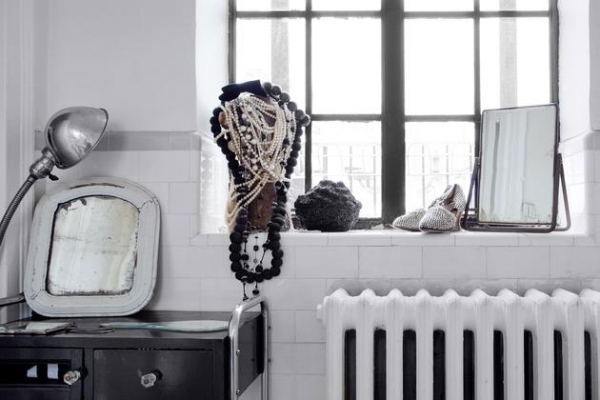 The antique look continues in the bathroom with gray and white penny tile and vintage fixtures.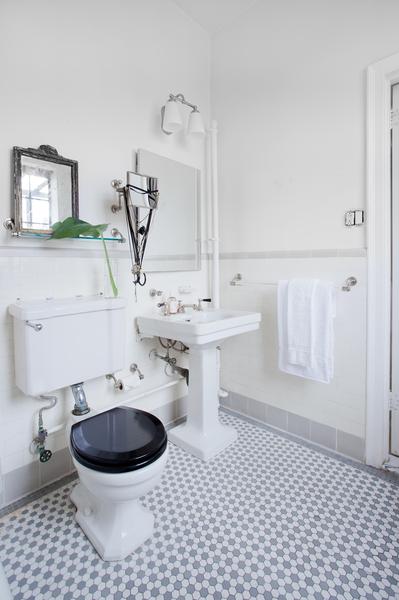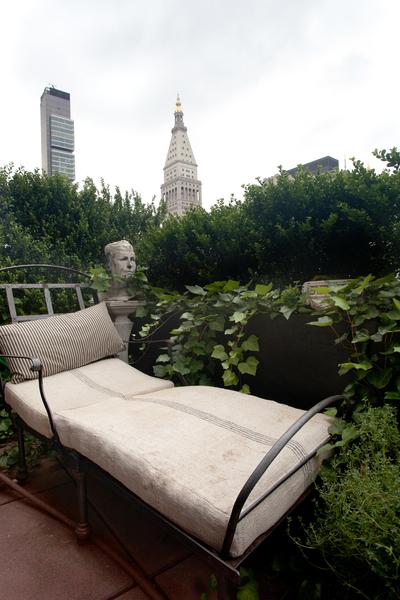 The outdoor area of this shabby chic apartment is cozy and lovely. Nestled amongst luscious greenery, a place to lay is provided, creating a magnificent spot to soak in the sun.
Beautiful shabby chic style.