Staying clean in the kitchen when you're cooking for guests can be a bit of a challenge at times; there is nothing worse than greeting your friends with embarrassing splashes of sauce down your shirt or flour on your trousers. The task of cleaning your kitchen after cooking is never pleasant and can be somewhat of a chore. So take a look at these smart kitchen appliances that can help you avoid mess, save on cooking time and make your kitchen a cleaner and nicer place to spend time in.
Clip-on spout for easy pouring
This Clip-on spout by Ippinka is made from heat resistant silicone and is a handy little gadget to have in the kitchen. Pour any liquids or fine solids such as sugar with ease – just clip the spout to any pan, bowl or pot. The Clip-on spout is available in red and comes complete with a removable strainer, less mess and waste is achieved quickly. It can be used for both hot and cold liquids, fine solids and grease.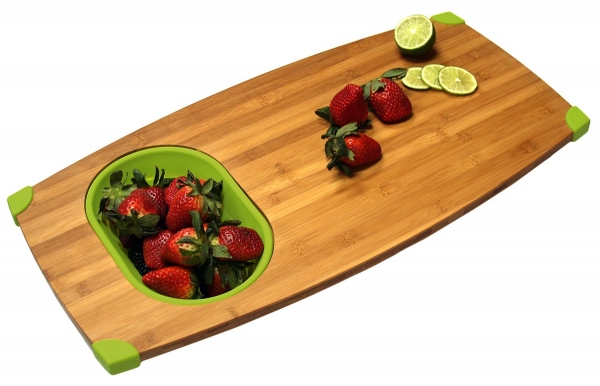 Space saving over sink cutting board
This pretty and extremely handy bamboo over sink cutting board comes with its own integrated collapsible silicone colander, giving you extra work space in your kitchen and helping to keep mess to a minimum. This high quality bamboo board is a great gift for the kitchen gadget lover and is also good for the environment.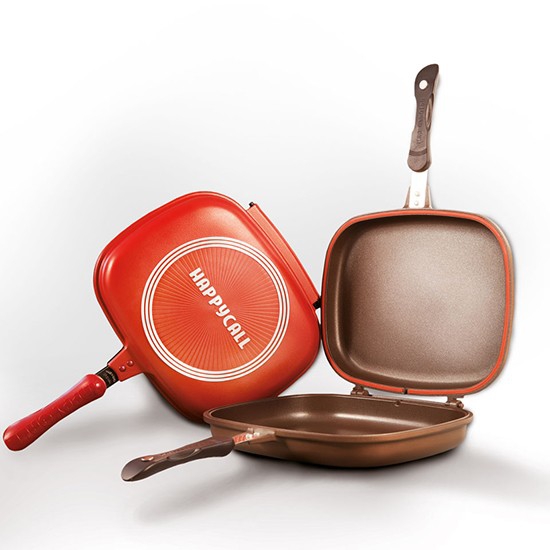 Reduce cooking smells and mess with this great double sided pan
One of these frying pans from Furniture Bay, will help you cook your food faster with less mess and cooking smells. With a silicone lining and triple titanium coating the double sided frying pan traps odours, fat and grease and retains essential nutrients in your food. Your meals will be healthier with little or no grease splatters in your kitchen or on your clothes.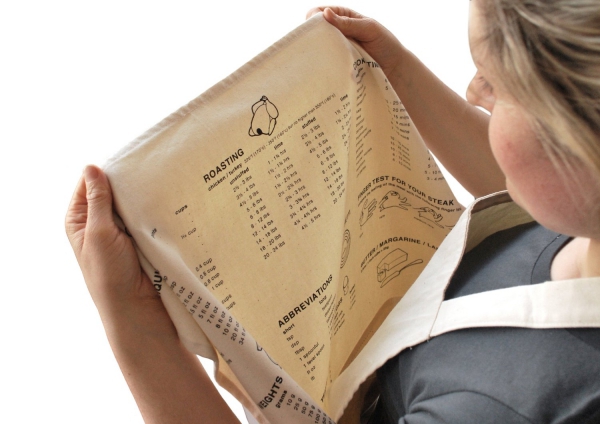 Keep your clothes clean with the Apron cooking guide
This handy apron in 100% unbleached cotton is printed with cooking times, a conversion guide, freezing and defrosting instructions and other useful cooking information. The apron will keep mess and splashes away from your party clothes and keep your cooking times on track.