The restaurants are closed, and you have thoroughly stocked up on cooking essentials — now all you need to do is make your kitchen a comfortable, inviting place to spend time while you are stuck at home during this COVID crisis. Fortunately, there are dozens of small, impactful updates you can make that will both revolutionize the look of your kitchen and make it more functional than ever. Here are a few of the best kitchen updates you can (mostly) do yourself during quarantine.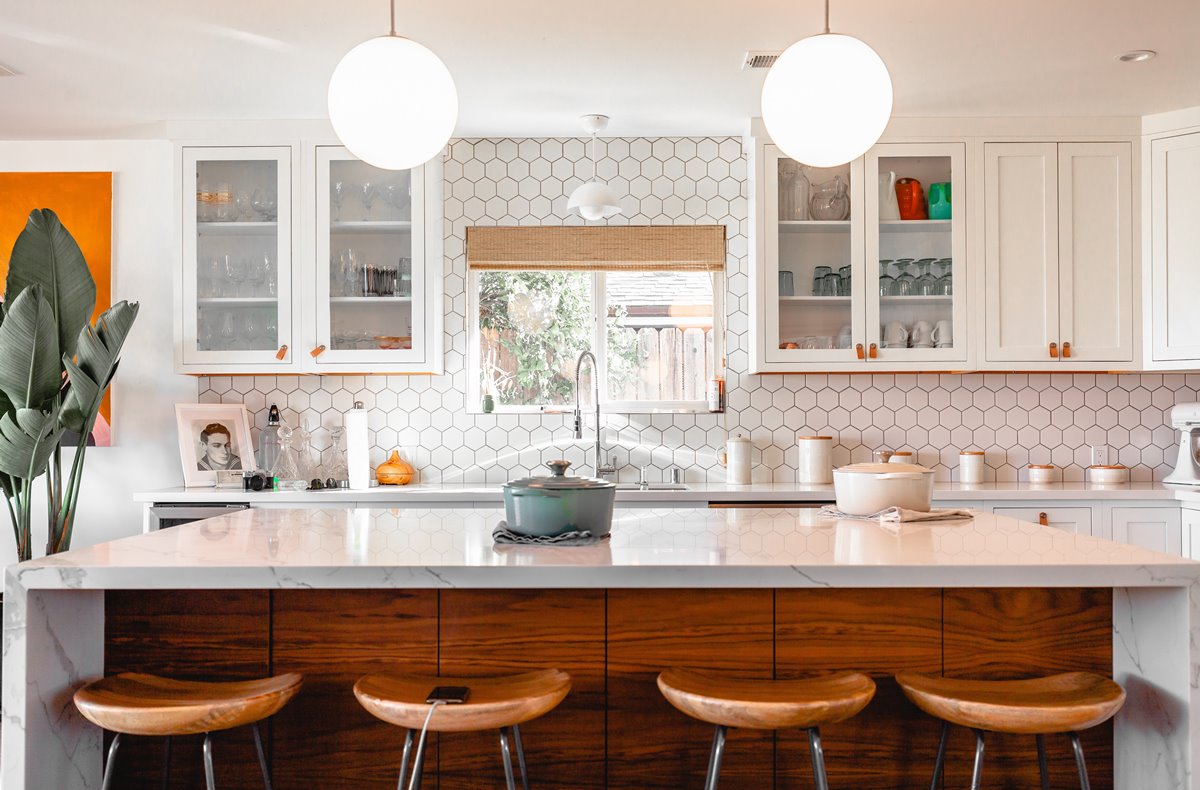 Get Your Appliances Running Properly
Nothing is less attractive in a home than an element that doesn't function as it should. Appliances that look dirty, run-down or downright broken are major eyesores in your kitchen. You need your kitchen appliances to work properly, especially now that you will rely on them heavily for the next few months, so you should spend some quarantine time getting them back in shape.
Clean. You should deep clean each appliance, making sure to clean inside, behind and underneath to remove cooked-on or sunk-in gunk. You don't need special cleaning solutions or tools; soapy water, vinegar and a rag work wonders. Especially because appliances like the fridge and the range are going to be frequented, you should devote time every day to wiping down their exterior to kill germs. You may want to go a step further and difinfect most used surfaces.
Maintain. If you have been slacking on your home maintenance schedule, now is the time to catch up. You should remove frost buildup in your freezer, recalibrate your oven's temperature, sharpen your garbage disposal blades and perform other necessary tasks to keep your appliances functioning well.
Repair. Some jobs will be too big for you to accomplish on your own. You shouldn't be afraid to hire oven repair experts if the appliance simply isn't turning on, or if it makes strange noises or emits odd odors even after cleaning. The same is true for your other kitchen appliances; it is better to hire a professional than risk your appliances or your health.
Update Your Cabinet Doors and Drawers
Your cabinets are the most dominant feature in your kitchen, so if they look shabby or outdated, they will bring down the look and feel of the entire space. While it isn't a great time to remove defunct cabinets and have brand-new ones installed, there are plenty of things you can do to bring new life to older cupboards.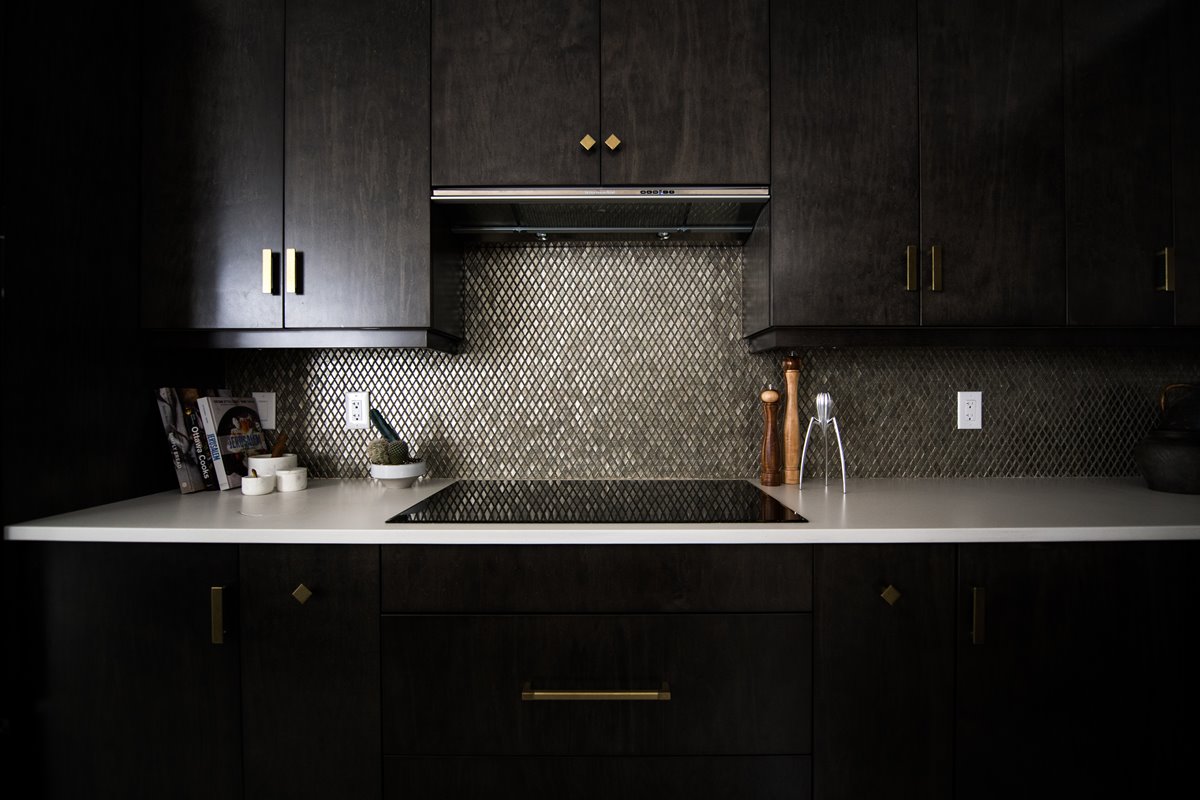 Paint. A coat of paint works wonders at revitalizing tired furniture. White is always a sophisticated and clean cabinet color, but darker, moodier hues like black, dark blue and teal are in style in 2020. The best painting practice requires you to sand your cabinets first, but you can buy milk or chalk paints that make the process faster and easier.
Install hardware. Drawer and door pulls give your cabinets personality. It is absurdly easy to swap your old hardware for something new, and you can find exceedingly affordable options online. Currently, large hardware in a matte black finish dominate the trends, but you should choose drawer and door pulls that suit your kitchen's style.
Organize inside. It is especially important to keep your shelves and drawers organized if you have open shelving or glass-front cabinets, but even if you can hide a mess, you shouldn't. You can buy kitchen organizing tools that keep everything from spices to Tupperware lids tidy and safe.
Freshen up Your Kitchen Walls
Finally, if your appliances and cabinets are in order, you can consider tackling your kitchen walls. Because there isn't much wall space in your kitchen — just the small spaces here and there between cabinets — you have greater opportunity to make it exciting and fun without fearing that it will be overwhelming.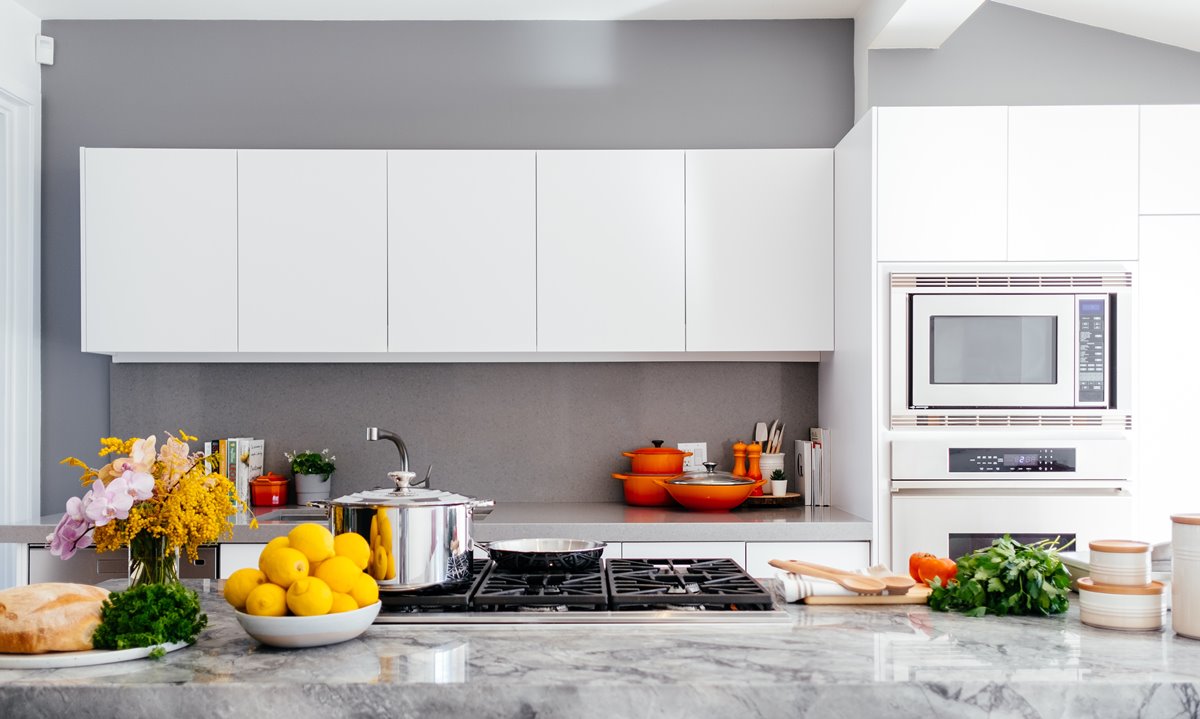 Paint. Contrast is attractive in kitchens, so if you are going to paint your walls, you should choose a color that helps your cabinets pop. For instance, if your cabinets are white, a deep blue or grey tone would suit, but cabinets of a darker color warrant a lighter, neutral wall, like white or light gray.
Apply wallpaper. Wallpaper is back in a serious way. You can purchase peel-and-stick wallpaper vinyls and stickers that make application fast and easy, and it won't be permanent, either, so you can experiment with different patterns and textures to find the walls you love.
Install a new backsplash. Installing a backsplash is much easier than you might expect because you can buy mesh-mounted tile that makes it easy to get even grout lines. You can also buy peel-and-stick backsplash tile for a less-permanent décor option.
Because social distancing and self-quarantining is your goal for the next few weeks, you want to avoid leaving your home frequently for kitchen update supplies. You should order what you can over the web and limit your trips to your local home improvement store, so you can stay safe and healthy — and gain a beautiful kitchen, too.