In this day and age, no matter the size of your family, you probably have more goods in your home than you know what to do with. Although people such as Marie Kondo are regularly offering tips for how to reduce the number of household possessions, the reality is that most of us have more items in our houses than we can properly store. This is particularly the case in one of the most important rooms of the house: the kitchen.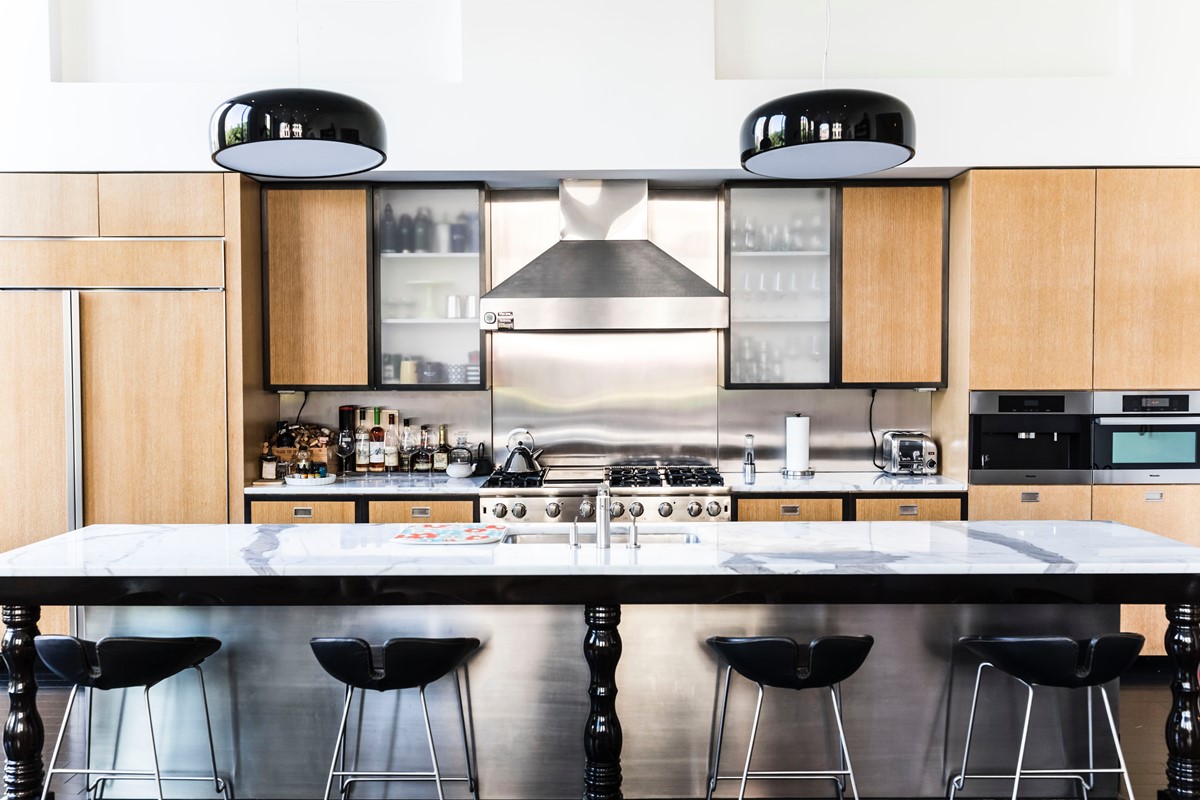 It's no surprise then, that if you look at some of the big trends in kitchen designs this year, you'll see that many consumers, builders, and decorators are focusing on incorporating more storage. If you're planning to do some renovation work in your kitchen in 2020, follow their lead and choose a layout that will help you to maximize space and usage in every way. To help you get the most out of your kitchen area, follow some practical kitchen layout tips.
Create Clear, Workable Zones
Kitchens flow best when you create clear, workable zones for the different types of tasks you perform in them. For example, there's preparing food, cooking, and cleaning up. When you set your kitchen up with distinct zones, you minimize the amount of walking around, reaching, or otherwise straining you have to do to get to items or complete jobs. You're also more likely to make the best use of your space when it comes to storage for each zone.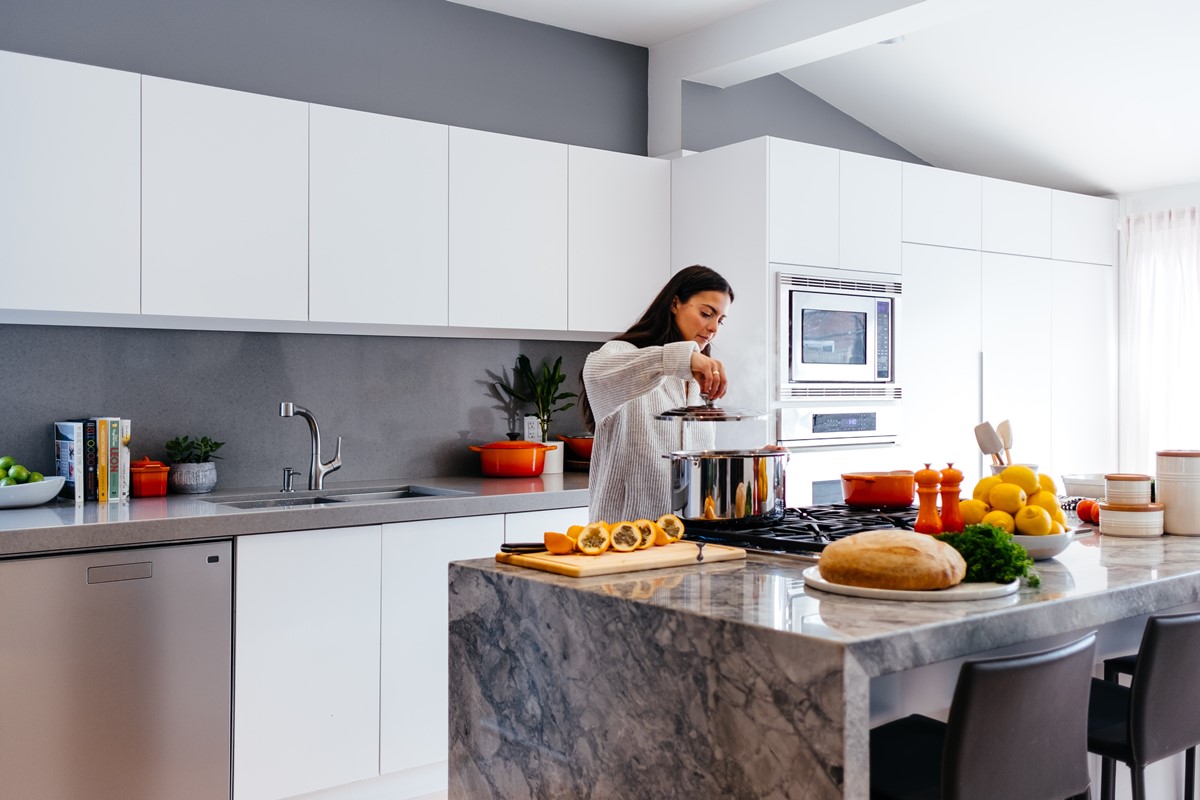 Maintain optimum workflow by having all related tasks and items within easy reach. Some zones are likely to be separate from others, while some are multi-functional or overlapping. For instance, you'll use your kitchen sink for many different tasks. When designing your kitchen layout, think about how you and your family will want to use the space and what you'll want to store in each area, based on which activities are most important and regular for you.
Unobstructed Access in the "Triangle"
Most designers talk about the so-called kitchen "triangle," which is the area in your kitchen that encompasses your fridge, sink, and stove. These are three of the most vital spots, where most people engage in the greatest activity. As such, design your kitchen in a way that ensures they're easily accessible from each other and unobstructed. You don't want to have storage cupboards opening up in a way that prohibits you from pulling open your fridge or stove door at the same time, for instance.
Also, make sure you won't struggle to walk between the fridge, sink, and stove, or find it hard to get access to them if there's someone else in the kitchen with you. It's about Goldilocks-type planning – you don't want too much space between each, or too little.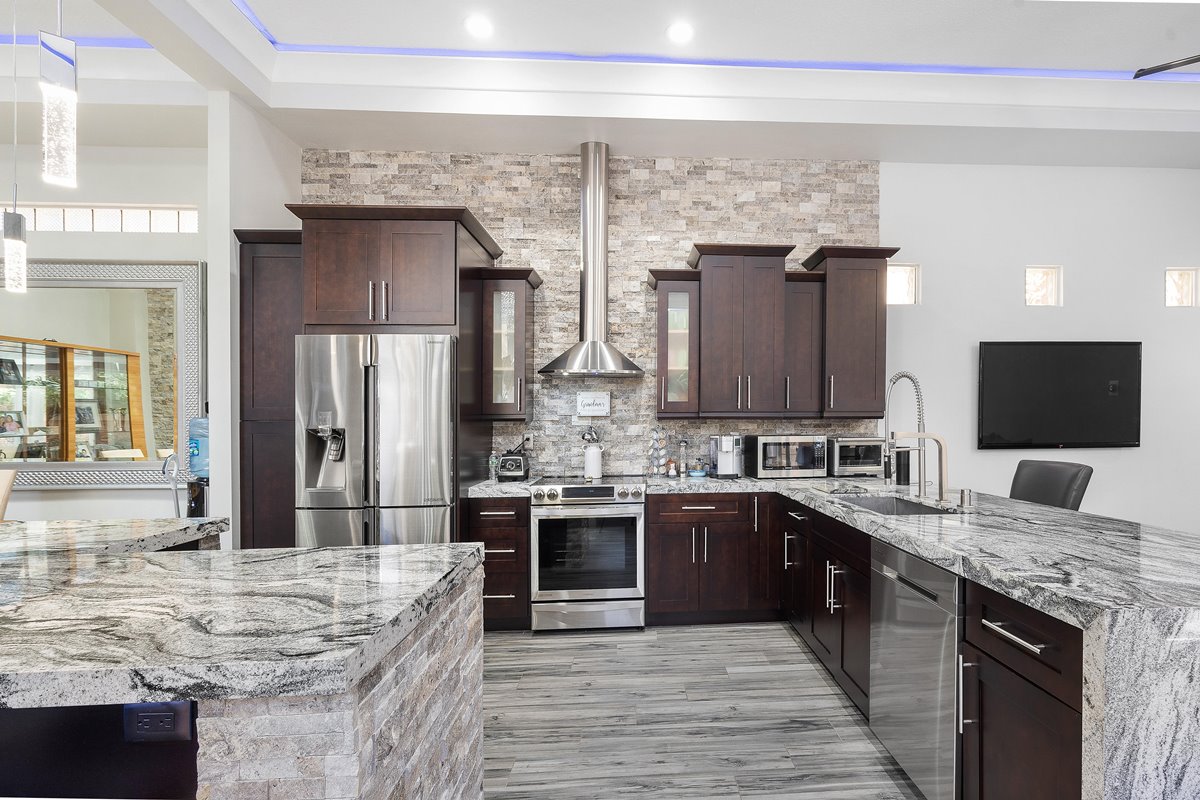 Plan Storage Spaces Carefully
A big part of designing the ultimate kitchen is fitting in as much storage space as possible. The more you plan this, the better your results will be. For example, if you have larger kitchen appliances that you don't want to take up room on your counters, like food processors, mixers, and juicers, design specific cupboards, shelves, or drawers large enough to hold them.
Incorporate vertical storage near your oven and stove to hold cooking instruments such as muffin tins, cookie sheets, large platters, and the like. Take the vertical storage to the ceiling for the best use of space. For cookware and dishes that don't stack well and that can be clumsy to store, you'll want to have drawers that pull out widely so you can easily see and access what's inside.
It also pays to install roll-out trash and recycling bins inside cabinets next to your sink. Plus, put drawers for knives and cutlery close by the dishwasher for easy and safe usage, cleaning, and storage. If you can fit it in, allocate a top drawer near your oven or range to house your spices, too. Setting up a specific slanted drawer organizer where you can see all your spices at once will make life easier.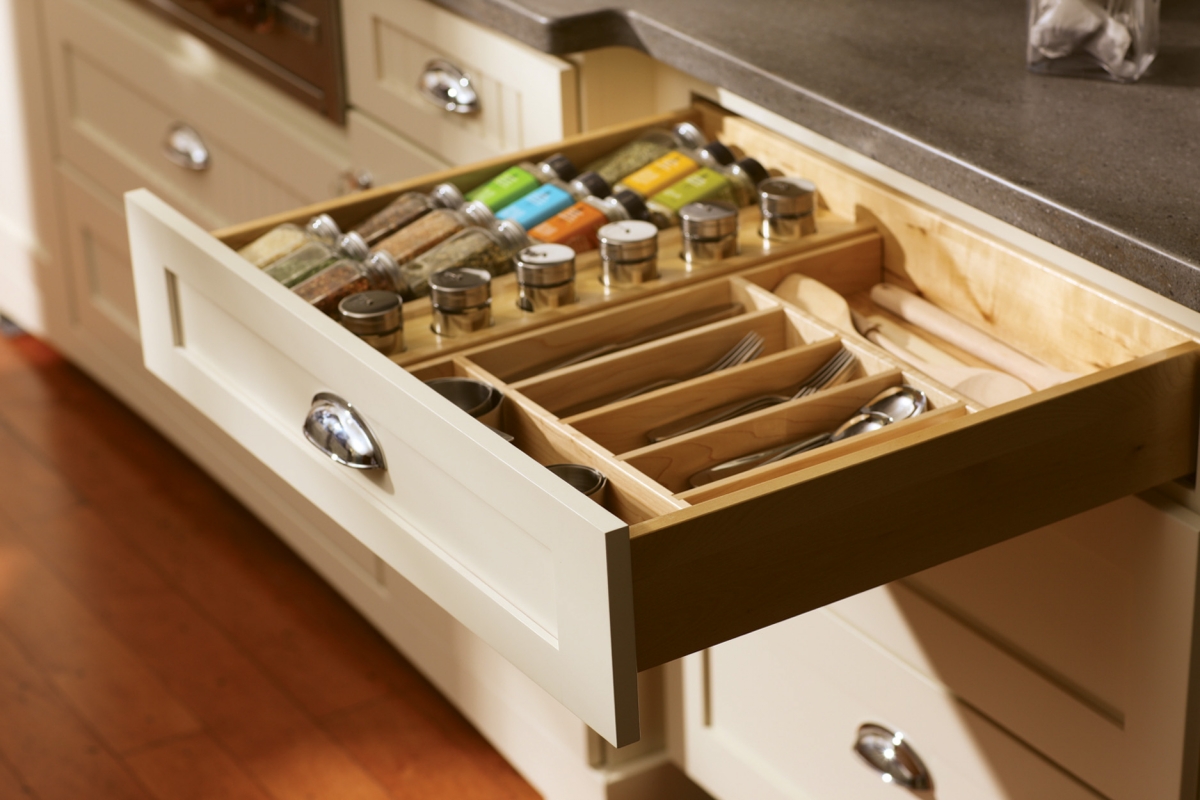 It's wise, too, to be careful not to waste any space in your kitchen. For instance, add extra cupboards or drawers in spots such as above your fridge, above doorways, and in corners.
A well-designed kitchen is a blessing in many different ways. It makes the space more enjoyable to be in, and at the same time enables you to store more items, and get all your cooking and cleaning and related tasks done efficiently and with less stress. The above techniques will help you to get the most out of your kitchen space this year.