The room in the home that facilitates the preparation of meals has always been a central spot and if the home is where the heart is, the kitchen is the heart of the home. The right kitchen backsplash designs can dramatically improve the look and appeal of this essential room. In fact, many backsplashes become the focal points for the kitchens they enhance.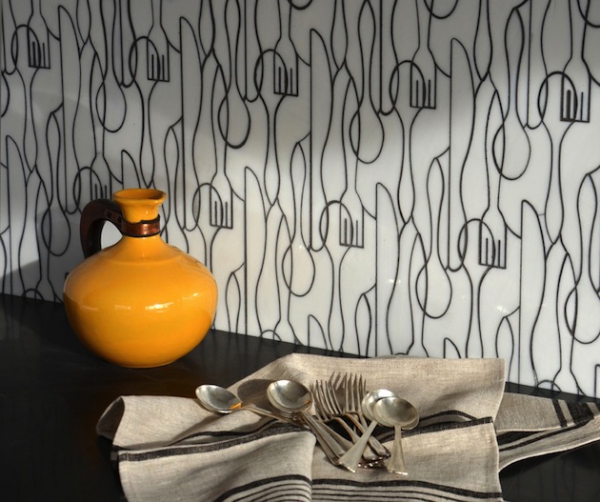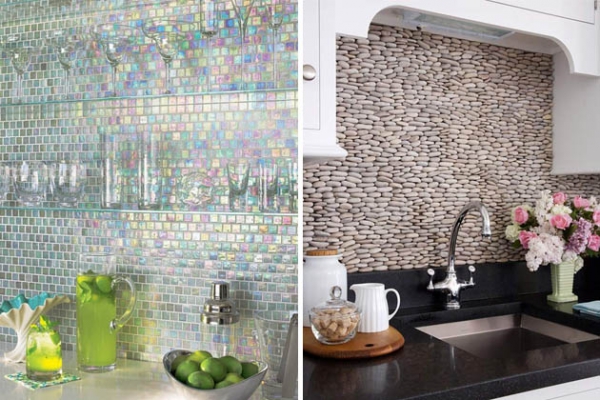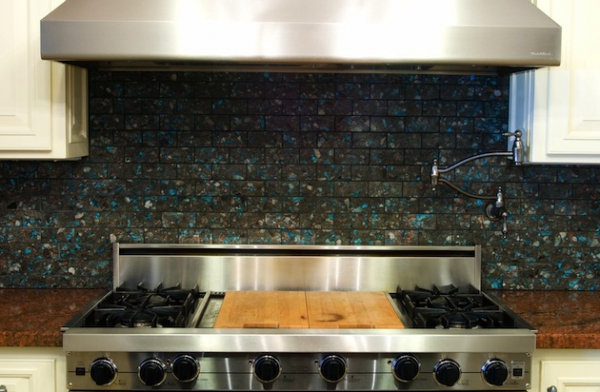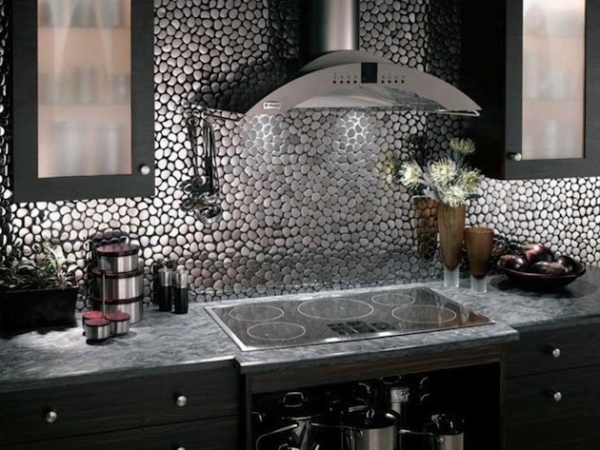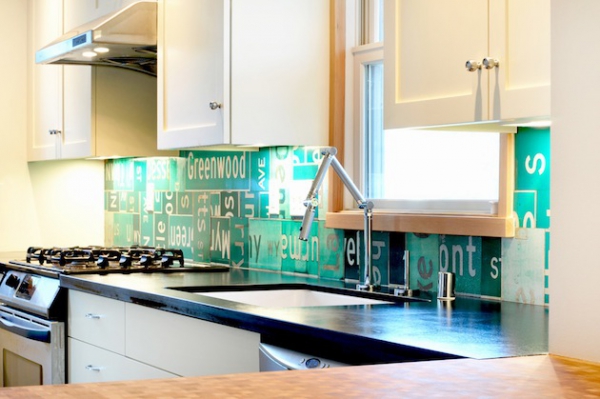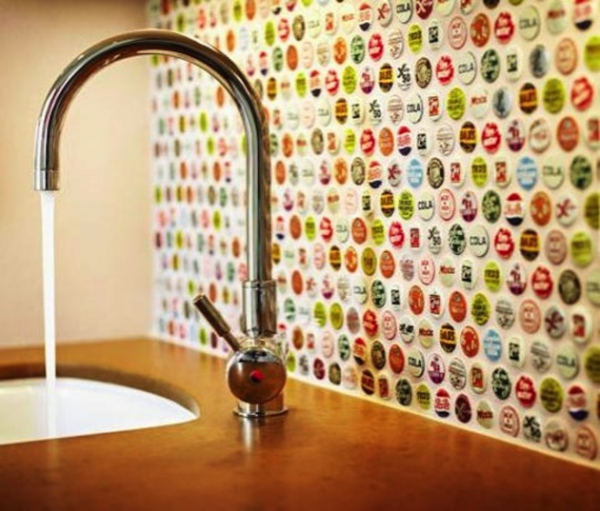 For those who prefer contemporary design themes there are a number of options for kitchen backsplash designs. Chief among these is the stone finish. This works well with dark granite countertops and walls painted in light shades. Murals are also eccentric and may be customized to suit the modern decoration theme. Pre-designed tiles can be installed in such a manner that they create a customized look for any kitchen backsplash.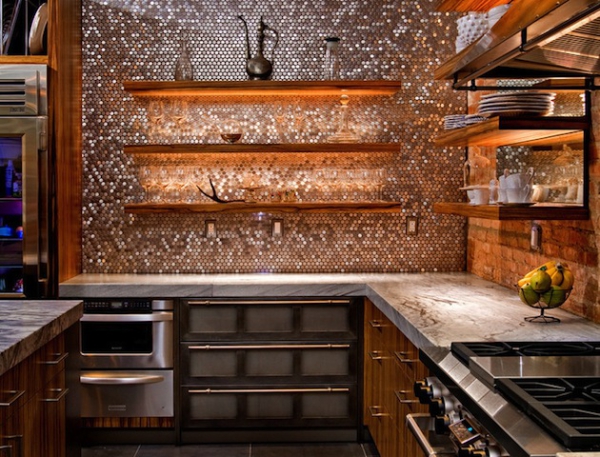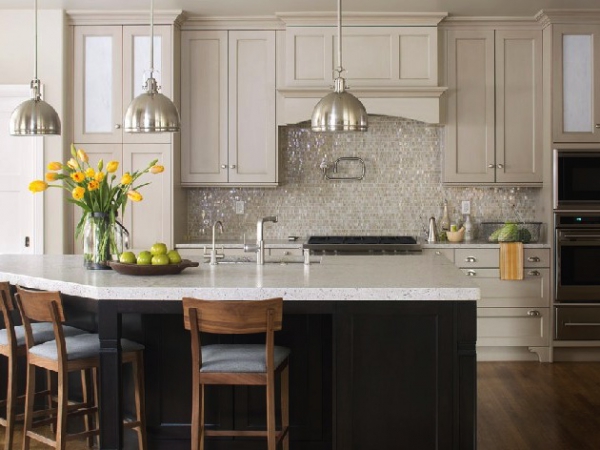 When the overall décor style is classy and serene the kitchen backsplash designs must complement or reflect this theme. Crystal-like glass tiles create the perfect look for this theme. It is further enhanced by cupboards painted in light hues such as beige or egg shell white and white countertops.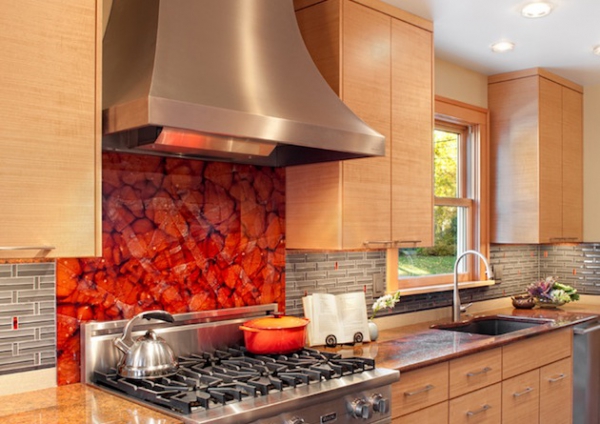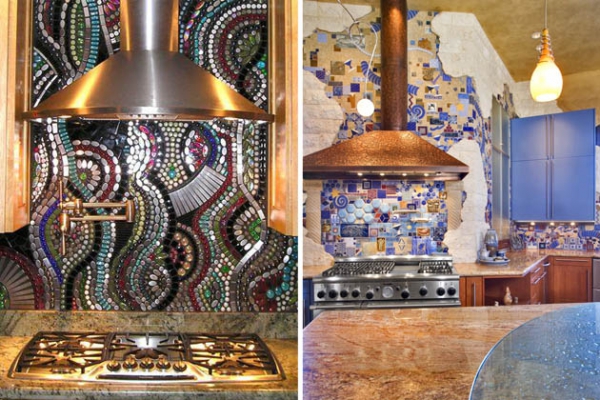 For a kitchen that is vibrant and inspirational lively colors are important. Traditional wall tiles have come a long way in reflecting the current trends in interior decorating especially as it pertains to colors. Fiery red tiles reflect the warmth that has come to be associated with kitchens over the years.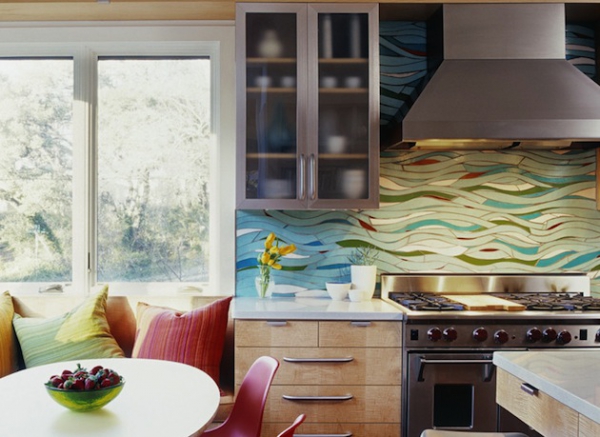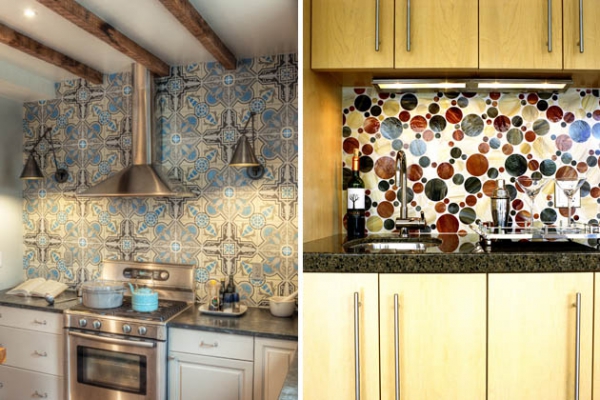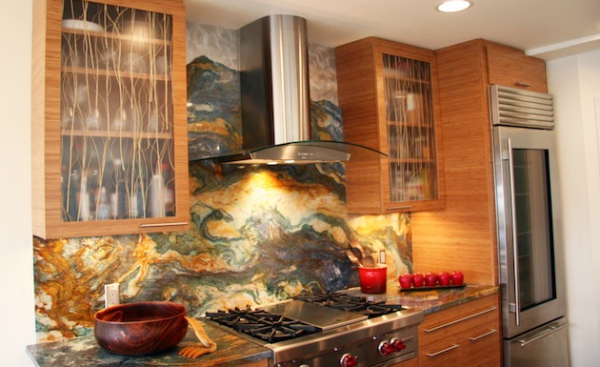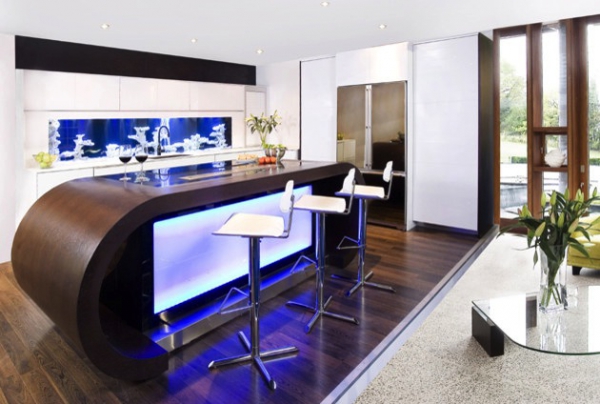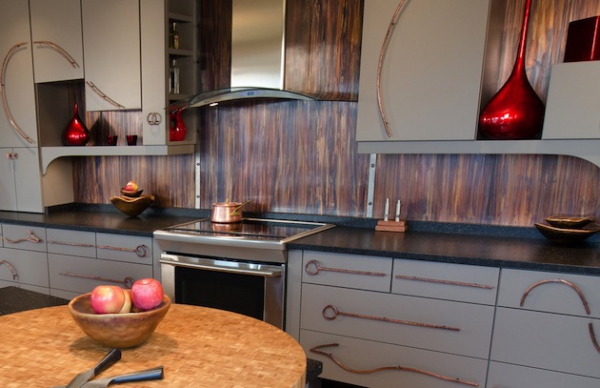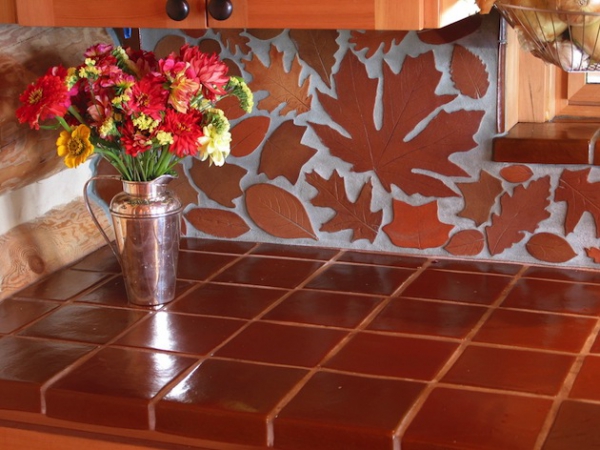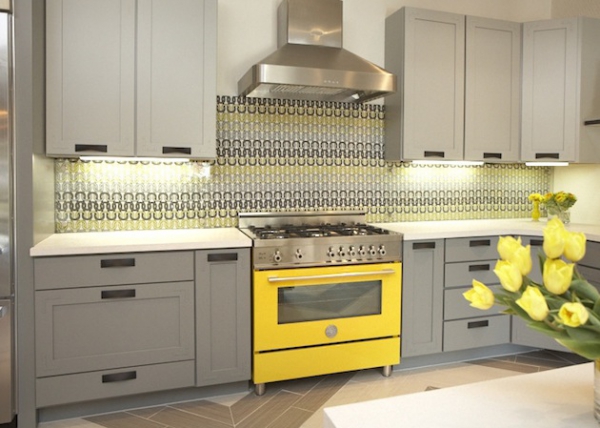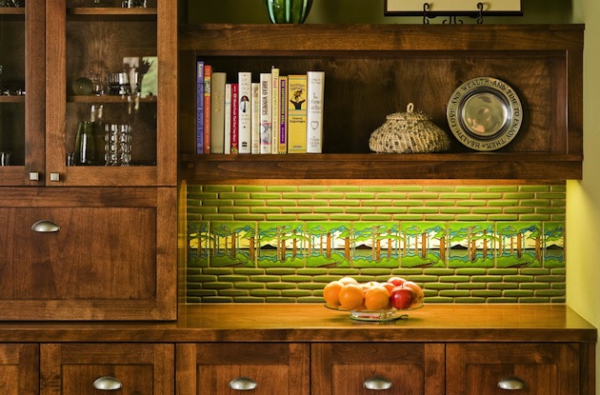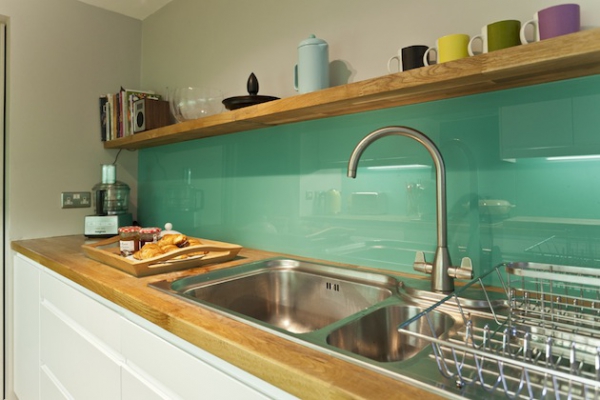 Images found on inthralld.com
A warm and inviting atmosphere is created by subtle kitchen backsplash designs.  Earthy designs and colors help to create this ambiance. Aqua themed backsplashes, in different hues of blue and green bring nature into the kitchen. This goes well with wood finishes on countertops of white walls and countertops. Glass is perfect for creating this look and has the added advantages of providing additional protection from kitchen spills and being easier to clean than tiles.
Today's kitchen is more than a room used for the preparation of meals. It is a place where memories are made and lasting impressions are created. Beautiful kitchen backsplash designs facilitate the creation of these positive and potentially life changing moments.