Smaller kitchens really can be a real pain in storing, navigating, and using. There is little space for all of your kitchenware, there never seems to be enough shelves, and counter space is non-existent. Do not despair if you are living in a home with a tight kitchen – there are ways to decorate and design the space so that there is indeed space for you to use (not to mention creating an adorable kitchen). Here are some excellent ideas for the small kitchen you can try out.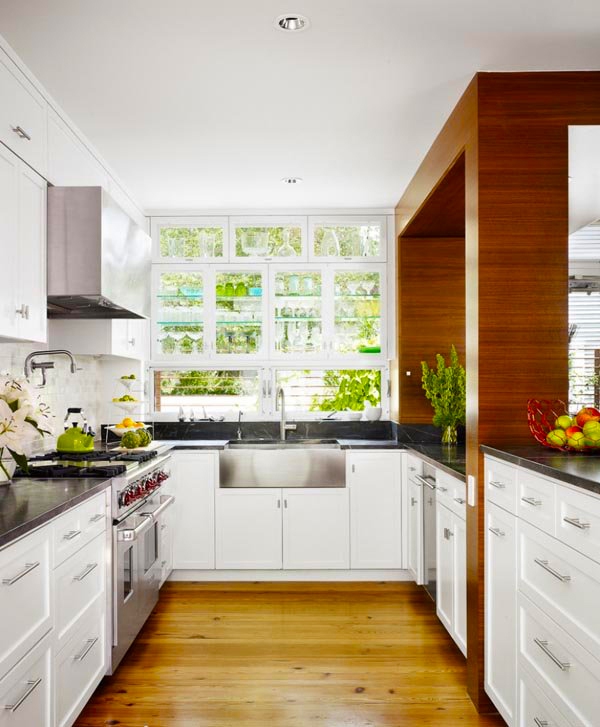 Many brands and companies nowadays are producing appliances that are smaller than the standard ones; you can now preserve space by cutting down on the largest pieces in the kitchen! Along with this, use that space that has been created to add in a moving island. This will give you counter space and a likely seating area.
Putting up shelves is always a good idea, especially if you can make them open. This will make the kitchen seem more spacious, and all of the items on the shelves will be that much more accessible.
Above all, keep the clutter out of the kitchen. Small areas only become more cramped when a lot is going on or left out. There are plenty of other small kitchen ideas out there, but these are some good ones to start with. But remember, keep the design clean and the area clean and you'll have one happy kitchen!