Slide and serve takes on a whole new meaning with the Ecooking Vertical Kitchen. Restyling the island kitchen to meet the energy and space demands of the modern home, designer Massimo Facchinetti creates an impressive symphony of form and function. Work and dining surfaces sinuously slide out of a consolidated vertical core containing the functional units and appliances that make a perfect kitchen.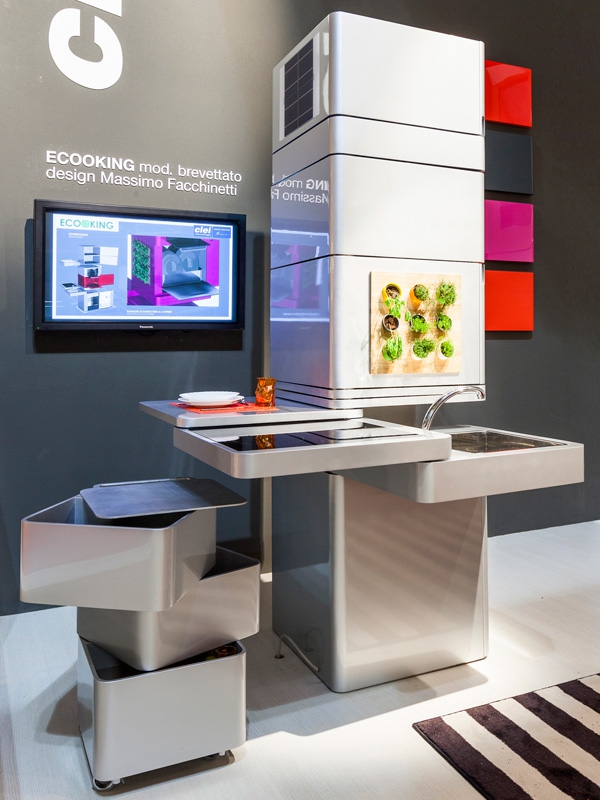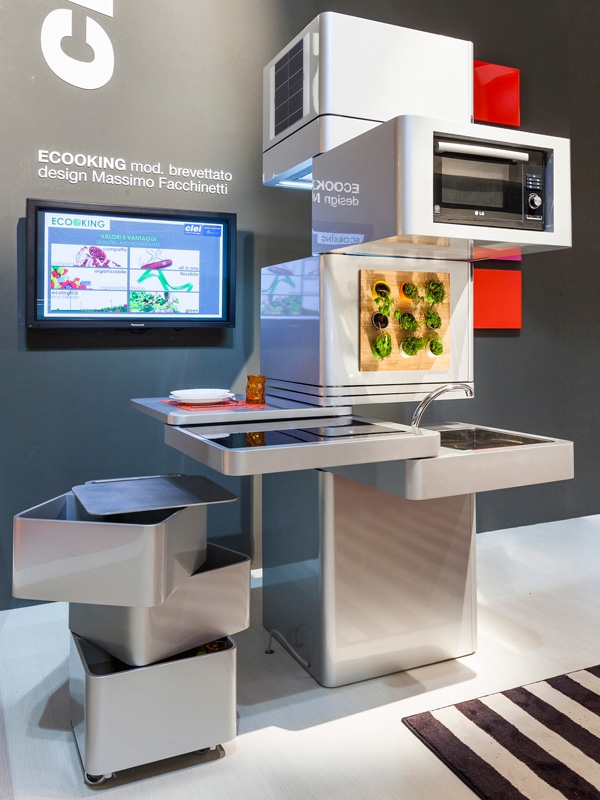 The sustainable technologies and design of this futuristic island kitchen not only save energy, but circulates it between on appliance and the other through the adaptive exchange of heat and moisture. Powered by solar panels, it is equipped with a large refrigerator, an integrated cooking system (with an induction hob and microwave) as well as a sink and dishwasher. There is also a rotating hood that contains an air treatment system based on nanomaterial technology. The hood also contains intelligent lighting that automatically modulates in brightness according to the task at hand. Water is also conserved by way of the innovative filtering sink system that allows for its reuse in the dishwasher.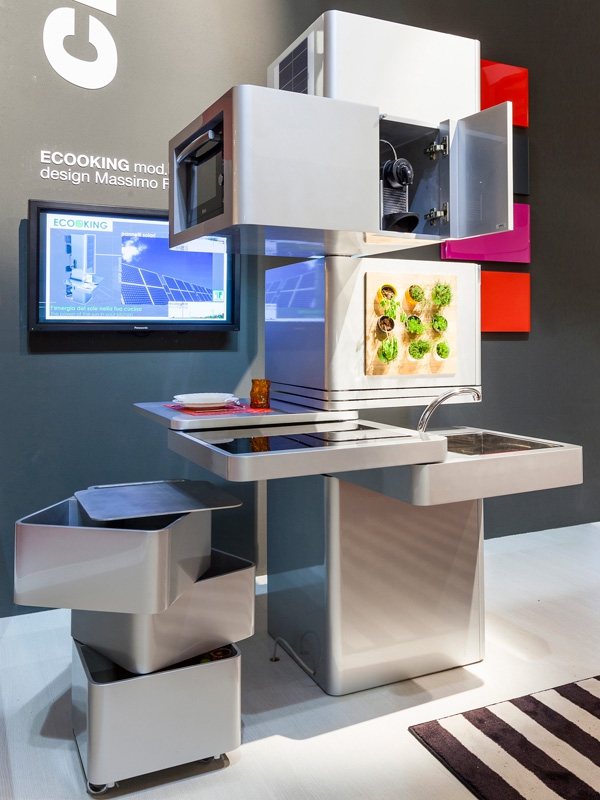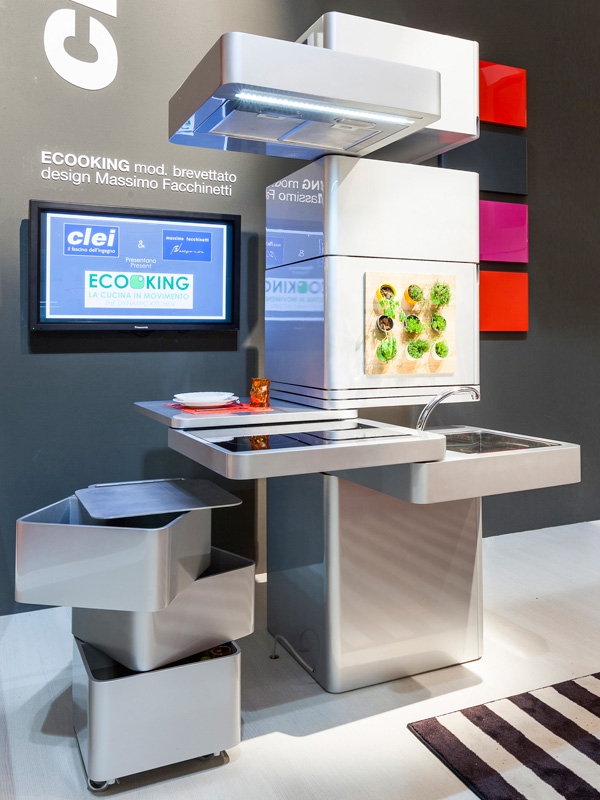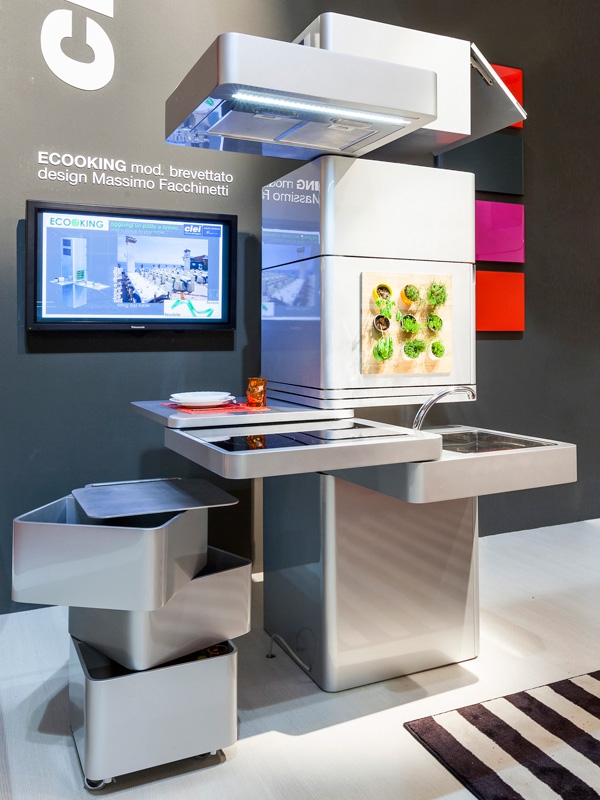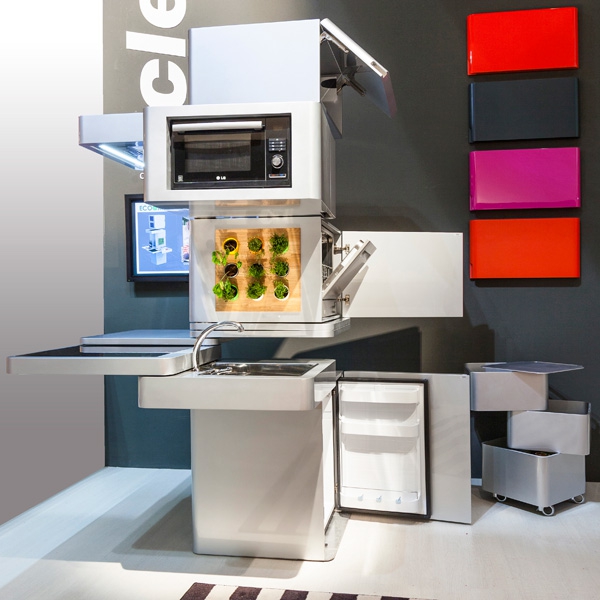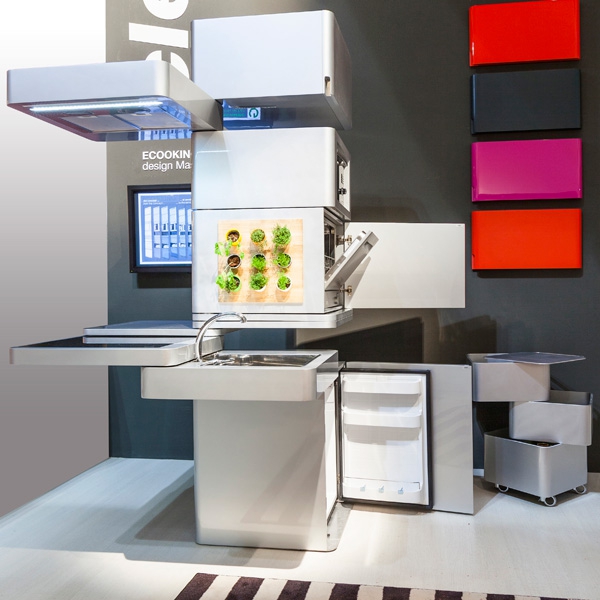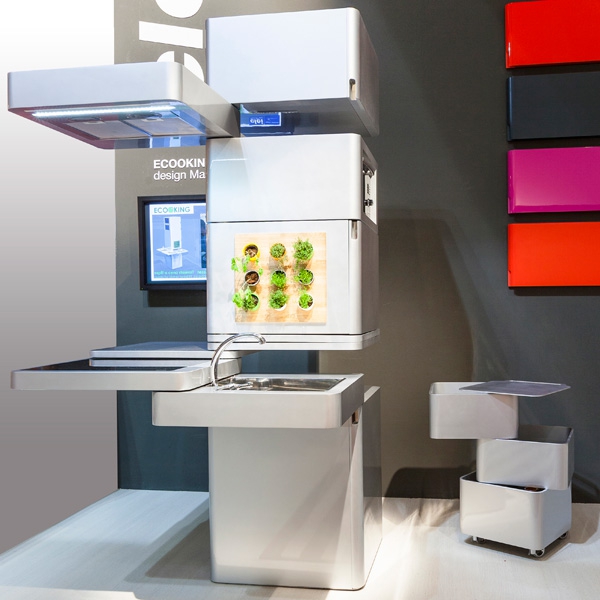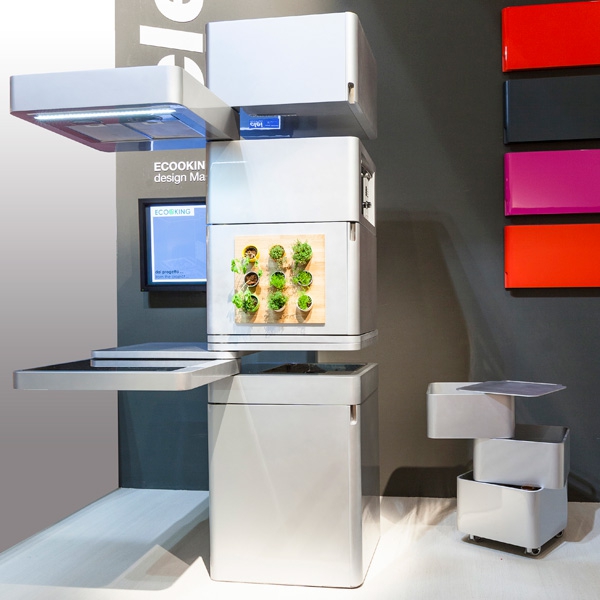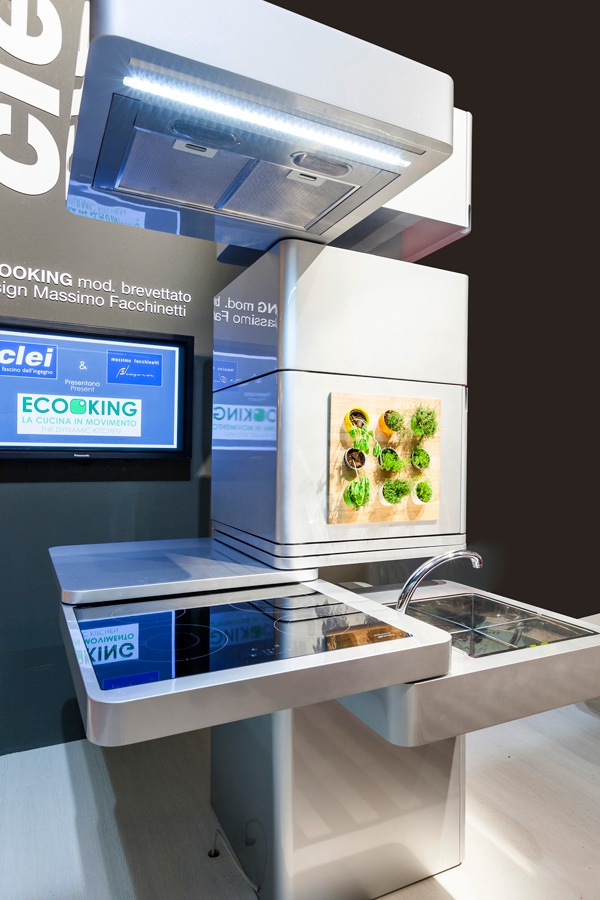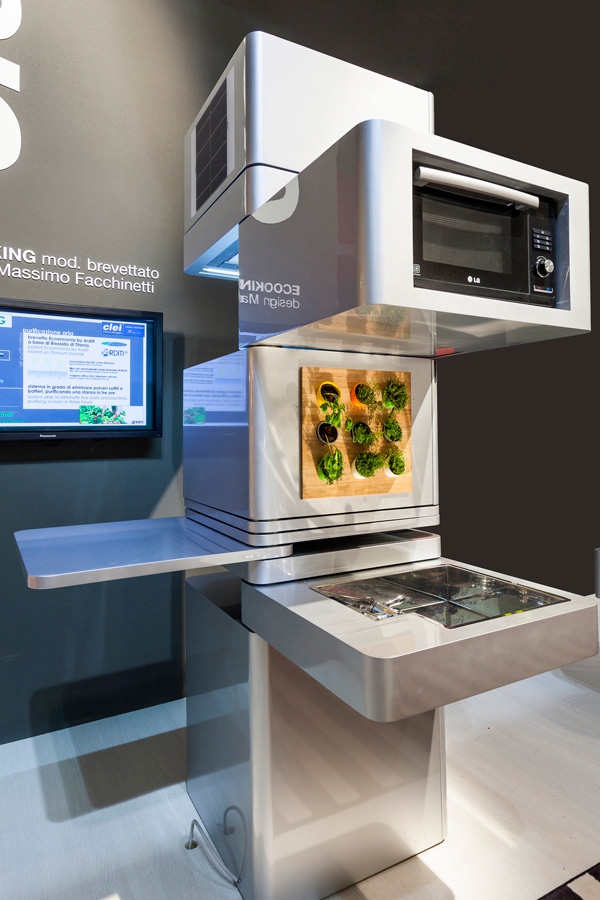 The Ecooking Vertical Kitchen emerges an icon of updated style. Adding to its functional and green credentials, the clean finish and sleek look give this island kitchen a distinct edge over its contemporaries, taking modular sensibilities to the next level. It even has dedicated storage as well as a vertical garden for your kitchen herbs. Fool-proof and future-proof, we love the possibilities this product presents in even the tiniest of spaces.